« Mid-Afternoon Open Thread
|
Main
|
Portland Mayor and Antifa Ally Ted Wheeler Gets Snippy When Asked If His Years-long Indulgence of Antifa Violence Led to Capitol Storming »
January 14, 2021
Fox News' Latest Ratings Are Like If Garbage and Human Filth Had a Baby and That Baby Was Abandoned In the Woods and Then Was Raised by AIDS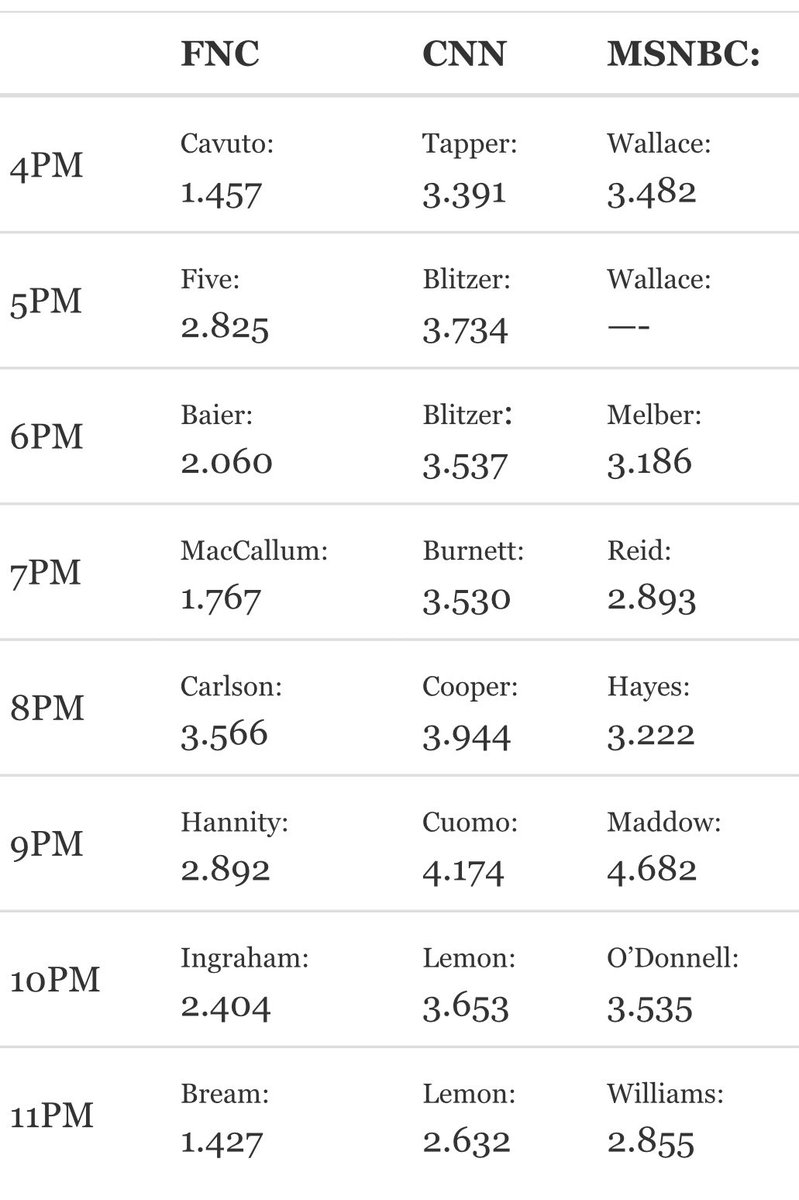 I'm grimly curious about how long Fox News' unwarranted ego and Woke Karen ideology will keep telling it "We can win this bitter war we're waging on our only possible audience."
Meanwhile, CNN will no longer have a monopoly on airport tvs as of March 31st. Thanks to clutch cargo for that.
Update: Rumors of Management Shake-Up?
Bottom line? They are in need of a reevaluation of themselves. But you can see their opinion hosts such as Sean Hannity and Tucker Carlson are still strong and holding them up, which tells you the problem is in becoming like other news media. Why would Fox viewers want to hear regurgitated CNN news?
He includes a tweet from former Fox host Eric Bolling, who puts a siren on this post:
FoxNews (Again)-
LAST PLACE in all ratings categories:
Daytime:
25-54 demo- last
Total audience- last

Primetime:
25-54 demo- last
Total audience- lasthttps://t.co/rW2VjkenzS

Rumors of management changes soon.

-- 🇺🇸ERIC BOLLING🇺🇸 (@ericbolling) January 13, 2021

We, their audience, have been warning Fox News that we objected to their mad rush to the left for years. Probably for four years.
They didn't listen. They had all the market research in the world, for free. Their actual customers saying, "If you keep this up, we're out."
They ignored all this.
They have earned their fate.
"And if he dies, he dies."
-- Ivan Drago, media critic

posted by Ace at
05:14 PM
|
Access Comments