« Quarantine Cafe: Your Mouth Says "Wednesday" but Your Eyes Say "Friday" Edition
|
Main
|
The Morning Report - 1/14/21 [J.J. Sefton] »
January 13, 2021
Wednesday Overnight Open Thread (1/13/21)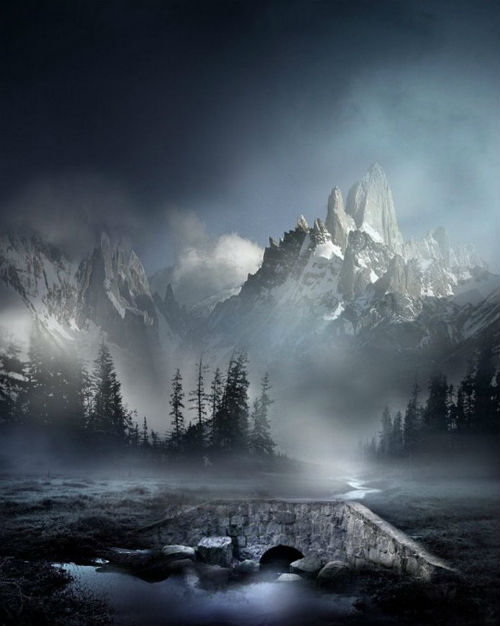 ***
The Quotes of The Day
Quote I

Once I've finished with my song and I release it then I don't mind who makes what interpretation of it. At least, for me, they're thinking about it. They're free to think it means this, that or the other. If they ask me what it means I'll say, "OK, well this is what I think it means but you're free, feel free to think of it as anything you wish." Paul McCartney
Quote II

You are capable of more than you know. Choose a goal that seems right for you and strive to be the best, however hard the path. Aim high. Behave honorably. Prepare to be alone at times, and to endure failure. Persist! The world needs all you can give. E. O. Wilson

Quote III

Forgiveness is not always easy. At times, it feels more painful than the wound we suffered, to forgive the one that inflicted it. And yet, there is no peace without forgiveness. Marianne Williamson

Quote IV

"But for those who voted for Biden, that's what you're going to get, and for Republicans, and Christians who voted for Biden, this is on your hands. To be sober, I just want them to realize that." Focus on the Family (FOTF) President Jim Daly

Quote V

"When I am asked to provide strategic advice to help a company operate in a more responsible and humane manner consistent with U.S. law in spirit and letter, it is an opportunity to make things better while helping protect and create American jobs." Former Senator Barbara Boxer
Quote VI

"A lot of people are migrating to OnlyFans out of desperation. These are people who are worried about eating, they're worried about keeping the lights on, they're worried about not being evicted." Angela Jones, an associate professor of sociology at the State University of New York at Farmingdale
***
The relationship between NYC and Trump Org. will be interesting to watch. The Commie mayor of New York is in a dick measuring contest using tax dollars.

NYC Mayor Bill de Blasio announced this morning the city will terminate three contracts with the Trump Org in response to the storming of the U.S. Capitol last week.

Per Fox News "The mayor said that City Hall would notify the Trump Organization that it will be canceling agreements to operate the carousel in Central Park, two skating rinks and a golf course. He said the agreements for the carousel and skating rinks will be ended in less than a month, but that the golf course could take longer."

De Blasio said "In light of this criminal act, the city of New York has determined that it is within our power to terminate all contracts with the Trump organization…So, goodbye to the Trump organization."
***

You attract more flies with honey than a high powered firearm.

They say that dogs are man's best friends, and it would make sense to see people do anything for their dogs. But cats? Have you ever heard of someone getting charged with kidnapping, false imprisonment, burglary, and weapons charges after allegedly threatening a 23-year-old woman with a loaded assault rifle because he wanted to get his cat? Well if not, meet 44-year-old Tony Wittmann.
***

The fish that didn't get away.
***

There was nothing to apologize for. Actor Bruce Willis apologizes to the Mask Nazis.
Pictures emerged of the Die Hard actor walking through a Rite Aid pharmacy in Los Angeles, California on Sunday without a mask or any kind of covering over his face. He wore a bandana around his neck but Bruce did not use it to cover his mouth and nose. Amid criticism for not adhering to health and safety measures during the coronavirus pandemic, the actor released a brief statement to People which said: 'It was an error in judgment. Be safe out there everyone and let's continue to mask up.' It had been reported by Page Six that Bruce, 65, was asked to leave the store by an employee due to him not wearing a mask. Cases of Covid-19 continue to spike in California, where over 31,000 people have died from the disease. More than 2.8 million cases of coronavirus have been confirmed in the state, which is currently under a stay at home order.
***

FUCKING TRAITORS, EACH AND EVERYONE OF THEM.

Liz Cheney of Wyoming
Dan Newhouse of Washington
John Katko of New York
Fred Upton of Michigan
Jaime Herrera Beutler of Washington
Adam Kinzinger of Illinois
Peter Meijer of Michigan
Tim Rice of South Carolina
David Valado of California
Anthony Gonzalez of Ohio
If you live in their districts seek someone to primary them or work for the Democrat who is running against them in 2022.
***

Oh my Erik Erickson is worried about right wing circles. The only thing he knows about circles are circle jerks. He still isn't going to land a gig on CNN.
***

The Newspaper of Record is now operating as the CDC.

"Football coaches do it. President-elects do it. Even science-savvy senators do it. As cases of the coronavirus continue to surge on a global scale, some of the nation's most prominent people have begun to double up on masks — a move that researchers say is increasingly being backed up by data," the paper writes.

The Times cites Linsey Marr, an expert in virus transmission at Virginia Tech, who said "if you combine multiple layers, you start achieving pretty high efficiencies" of blocking viruses from exiting, and even entering, the nose or mouth.

Of course, there's a drawback: "We run the risk of making it too hard to breathe."

Progressives are so stupid.
***

Are new cars getting out of reach price wise for the average consumer?

Average new car price crosses $40,000 in 2020 and that's nuts

The latest analysis shows new car buyers not only paid more, but coughed up larger down payments to make a purchase happen.
***

The ONT Is Always Looking Out For You.TM The best sammiches in all 50 states.
***
The ONT Musical Interlude
AND
On this day: 13 Jan 2005
A report showed that more songs had been written about Elvis Presley than any other artist. It listed over 220 songs including: 'Graceland' by Paul Simon, 'A Room At The Heartbreakhotel' by U2, 'Calling Elvis', Dire Straits, 'Happy Birthday Elvis', Loudon Wainwright III, 'There's A Guy Works Down The Chip Shop Swears He's Elvis', Kirsty MacColl, 'I Saw Elvis in a UFO', Ray Stevens. 'Elvis Has Left the Building' by Frank Zappa and 'My Dog Thinks I'm Elvis' by Ray Herndon. via thisdayinmusic.com
AND
Born on this day: 13 Jan 1962
American singer and actor Trace Adkins who has charted more than 20 singles on the Billboard country music charts. via thisdayinmusic.com
***
Kids want transparency. Teacher gives it to them and becomes our Genius Award Winner.

A lecturer was left red-faced after uploading a video to a shared portal showing herself calling students 'absolute idiots'.

In the video, senior lecturer Dr Helen McCarthy complains to Cardiff University colleagues about a student sharing a petition during her lecture.

She said the student 'p***ed me off' and joked about there being an 'uprising'.

The clip was accidentally recorded and uploaded to the student portal with Bioscience students at Cardiff University discovering it among lecture recordings and sharing it widely.
***
Aryana Chopra is Tonight's Feel Good Story of The Day.

Aryana Chopra said she wanted to spread a little holiday cheer to those who could not be with their families.

When Aryana's mother, Shachi, saw that her daughter was hard at work designing the cards, she called a local nursing home and asked how many residents lived there.

"They told me the number was 200. I went back to Aryana and asked, 'Will you be able to make 200 cards? She was like, 'Yes, Mommy, I can do that," Shachi recalled.

"For her, at a little age, to be thinking this way, my heart totally melted."
***

Tonight's ONT has been brought to you by Niche Shopping.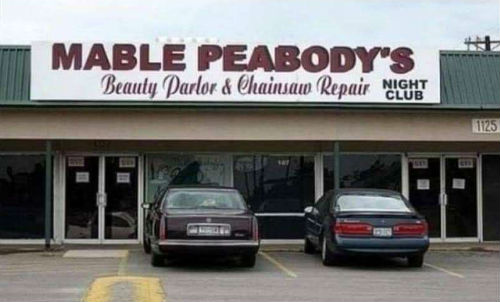 Notice: Posted with permission by the Ace Media Empire and AceCorp, LLC. ONT tips, loose change, drink tokens and burner phones to petmorons at gmail dot com. Complaints, pissing, moaning and bitching to someone who cares.

posted by Misanthropic Humanitarian at
10:00 PM
|
Access Comments