« Quarantine Cafe: Roos You Can Use Edition
|
Main
|
The Morning Report - 1/13/21 [J.J. Sefton] »
January 12, 2021
Tuesday Overnight Open Thread (1/12/21)
***
The Quotes of The Day

Quote I

'Social media, at the hands of powerful people – influencers, amplifying lies and untruths, is crippling our belief system, turning us against one another. We are not enemies. We must find a way home.' Neil Young

Quote II

"You have a photograph of our client in a building, unauthorized to be there, with what appears to be a podium or a lectern, I'm not exactly sure which one it is called, but that's what we have,'' Attorney Dan Eckhart
Quote III

"I just think we need to treat domestic terrorists the way we do actual terrorists. I think we need to consider all possibilities. I'm not against sending these people to Gitmo. These are domestic terrorists who attacked our own Republic. They should be treated the same way we treat Al Qaeda," Meghan McCain

Quote IV

"We simply cannot stay closed until the vaccine hits critical mass. The cost is too high. We will have nothing left to open. We must reopen the economy, but we must do it smartly and safely," New York Gov. Andrew Cuomo
***
Tonight's Thought of The Day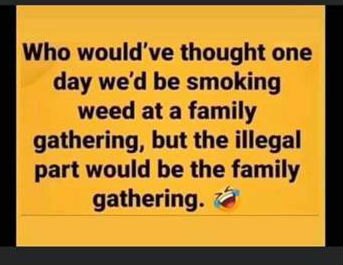 ***
On Tuesday, Uganda punched back at Facebook and Twitter by banning them from the internet after the two companies started censoring Uganda officials ahead of the election in the country.

"We demand that @Facebook & @Twitter write directly to the individuals that lost their accounts. Since @Facebook cited @MoICT_Ug in their statement, let them write to us so that there's a chance for a fair hearing. Accounts lost on Facebook belong to @GovUganda employees," tweeted Uganda Media Centre.
***
Stupidity and recklessness knows no bounds.

Irresponsible Rep says he knows rioters wanted to kill blacks

The man who thinks additional military on Guam could tip the island over, Rep. Hank Johnson said he has no doubt the rioters would have killed black congressmen if they had gotten into the Chamber.

He made the irresponsible comment to Al Sharpton on his show. He even said he had 'no doubt.'

He credited his survival to the death of the Air Force veteran's death. He said the shooting kept the mob from getting in.
***

The newest factor of "the cost of doing business": Want to return your last online purchase? Amazon says don't bother

When you receive a faulty or unwanted item, Amazon usually asks you to initiate a return for a refund or replacement. However, if the item is inexpensive, it might cost the company a lot to ship it back to the warehouse.

So, companies like Amazon and Walmart are asking customers to keep these items to save some money. According to a report from the Wall Street Journal, these online retail giants are using AI to determine if it economically makes sense to initiate a return of an unwanted item.
***
I like Colorado Congresswoman Lauren Boebert.

Colorado Congresswoman Lauren Boebert appeared on Next9News after Democrats called for her resignation following her tweets going viral on social media while the chamber was on lockdown.

Rep. Eric Swalwell blasted Boebert Monday, tweeting "Like any citizen who has committed a crime, Lauren Boebert has the right to remain silent. I suggest that she use it."

Boebert fired back asking Swalwell "Did you give the same legal advice to Fang Fang?" (the alleged Chinese spy Swalwell was connected to.)
***

It is always fun to see how the other side lives. Especially if they are wealthy and live by other rules than us regular deplorables. Madonna loves to fly.

Despite coronavirus travel restrictions Madonna has reportedly flown to London, Malawi and Kenya in the past three weeks. On Christmas Eve, she is said to have flown from LA to London with her boyfriend, backing dancer Ahlamalik Williams, and four of her children, David Banda, 15, Mercy James, 14, and twins Estere and Stella, both eight. She then collected her son Rocco, 20, with the group making the journey to Malawi, and then on to Kenya in early January. According to The Sun, her travels to Africa also involved a stopover in Egypt. Sources close to the star told the publication that she and her family have been taking regular coronavirus tests. The mum-of-six has been sharing photos and videos from her travels on Instagram, sharing a video from a plane on December 30 and writing: 'Warm Heart Of Africa.'
***

Certainly there are better ways to control panic attacks.

A West Valley City man is accused of assaulting a woman he allegedly asked to use a taser on him when he had panic attacks, police reported.

Ashten Lawrence, 20, was booked into the Salt Lake County Jail on charges of assault, a class B misdemeanor, and aggravated assault, a third-degree felony, according to a probable cause affidavit.

During an argument on Jan. 2, Lawrence began to have a panic attack. A woman told police that Lawrence had got her a taser for Christmas and "told her to use it on him if he ever went into a panic attack because he would become violent during said panic attacks," the affidavit states.

The woman said she feared for her safety and used the taser on the back of Lawrence's neck.
***

How far will governments go before the people snap? UK Government May Only Let People Out Once A Week

Claiming that the National Health service is at breaking point, the government is said to be considering implementing stricter rules, including compulsory mask-wearing outdoors, and banning so called 'extended bubbles', where people are allowed to meet one person from another household.

Most chilling, however, is the revelation that cabinet ministers have privately debated preventing people from talking to each other in the street and in supermarkets, and even preventing people from leaving home more than once per week, and introducing curfews.
***
I'm curious: When will California vote to succeed the US and do away with the Bill of Rights?

CALIFORNIA'S INTERNET CENSORSHIP OFFICE IS WATCHING WHAT YOU SAY

"Report misinformation," a flier from California's Office of Election Cybersecurity blares. Social media users are urged to report "misleading" materials to the Secretary of State's office.

A government office created by California Democrats is monitoring hashtags, classifying political speech it opposes by "threat level", taking screenshots of posts, and then storing the information indefinitely, before reporting the offending speech to social media companies for censorship.


"Election Security is our number one priority," the Office claims. But its focus isn't securing elections by fighting hackers or voter fraud. Instead it's fighting "the spread of mis- and disinformation". That's an Orwellian way of saying that it's fighting and censoring online speech.

Perhaps California will follow the lead of Belarus.

You're Under Arrest. Snow Kidding.
While the United States of America is crumbling around us, there are actually even more despicable fascist regimes around the globe. Take Belarus, for example…

The power-mad regime in Belarus has ordered a man to be arrested after claiming a snowman represented an "unauthorised protest".

Police are seeking a 58-year-old man after he decorated the snowman with the phrase "Long Live Belarus", a motto popular with protests against the Belarusian dictator Alexander Lukashenko.
***
***

Although it is against the rules. I learned a long time ago: Write the damn passwords down.

Lost Passwords Lock Millionaires Out of Their Bitcoin Fortunes

Bitcoin owners are getting rich because the cryptocurrency has soared. But what happens when you can't access that wealth because you forgot the password to your digital wallet?
***
Judge James Hanlon of the U.S. District Court for the Southern District of Indiana, wise judge or knee jerk bleeding liberal?

A federal judge has granted a stay of execution pending a competency hearing to Lisa Montgomery, who was scheduled to be put to death on Jan. 12 for murdering a pregnant woman and cutting the baby out of her womb.

Montgomery, the only woman on federal death row, in 2004 strangled Bobbie Jo Stinnett, who was eight months pregnant at the time, before cutting out the baby, which survived. Stinnett succumbed to her wounds.

Judge James Hanlon of the U.S. District Court for the Southern District of Indiana wrote in the Jan. 11 order (pdf), "Ms. Montgomery's motion to stay execution is GRANTED to allow the Court to conduct a hearing to determine Ms. Montgomery's competence to be executed."

Hanlon noted that Montgomery's guilty verdict and sentencing were upheld on both appeal and during post-proceeding relief hearings, and that the matter considered in the petition for a stay of execution only relates to whether Montgomery may be lawfully executed in her current mental state.

Not to be outdone, Judge Tanya Chutkan of the U.S. District Court in Washington states I'll see your one killer and raise you one.
But Judge Tanya Chutkan of the U.S. District Court in Washington today ordered a delay on the executions of both convicted murderers until at least March 16, in a move intended to allow them to recover from coronavirus infections.

The ruling, though likely to be challenged by the Justice Department, pushes the execution into the administration of President-elect Joe Biden, who is due to take office on January 20 and opposes the death penalty.

Lawyers for Johnson, 52, and Higgs, 48, argued before Judge Tanya Chutkan of the U.S. District Court in Washington earlier this month that their damaged lung tissue would rupture more quickly after lethal doses of pentobarbital, a powerful barbiturate, had been administered.
***
The ONT Musical Interlude
On this day: 12 Jan 2003
Singer-songwriter Maurice Gibb from The Bee Gees died aged 53 in Miami Hospital, Florida following a heart attack during abdominal surgery. The Bee Gees released over 20 albums and had the 1979 world-wide No.1 album 'Spirits Having Flown', and 'How Deep Is Your Love, 'Stayin' Alive', and 'Night Fever' from the soundtrack 'Saturday Night Fever' were all US No.1 singles. Gibb was married to the Scottish singer Lulu from 1969 to 1973. In 2002, Maurice was made a Commander of the British Empire (CBE), along with his brothers via thisdayinmusic.com
AND
On this day: 12 Jan 1926
Ray Price, singer, songwriter and guitarist. His wide-ranging baritone has often been praised as among the best male voices of country music. Price died on 16th Dec 2013 aged 87 at his ranch outside Mount Pleasant, Texas. via thisdayinmusic.com
***

If you are going to learn, learn from the good and the bad. Genius Award Winners.

The Santa Cruz Harbor Master has launched a formal investigation following the Sunday rescue of a dozen novice sailors from large ocean swells.

Witnesses agonized for what seemed an eternity as the forecast swells flipped a dozen young yachters into the frigid waters of Santa Cruz Harbor at about 4:30 pm.

"We saw them out in the water in the first place. And we have no why they were even out there," said witness Jenny Umstead.

She and others said a dozen novice yachters tried to re-enter the harbor during a sailing lesson in low tide and large swells.

"We were all terrified because the tide had dropped. So across the harbor, there were these massive waves breaking," said Umstead.


The sailing lesson was operated by the Santa Cruz Yacht Club. Its commodore says the class included intermediate and advanced sailors. An internal investigation is also underway.

Scientists also wondered why anyone was in the sea that day.
***

These fishermen will have quite the tale to tell. Tonight's Feel Good Story of The Day.

Two men were out on a winter's fishing day when they happened on a frantic baby deer that was trapped on a frozen lake. From there, a daring ice rescue began.

Bransen Jackson and his friend saw the fawn trying and failing to stand on the slippery surface of Utah's Panguitch Lake.

Jackson said to his pal, "Dude, that's a deer!' We gotta go save it of course."

The pair told 2KUTV News that they began carefully making their way over the thin ice. At one point, Jackson's friend's boot went through a crack. That was a shock to the nerves, but they decided they couldn't just let the young mule deer sit there.

When they finally reached the fawn, Jackson told 2KUTV, "I picked it up and it was super calm, super docile, like it kind of understood OK these guys are going to try and help me."
***

Tonight's ONT has been brought to you by Heartfelt Gifts.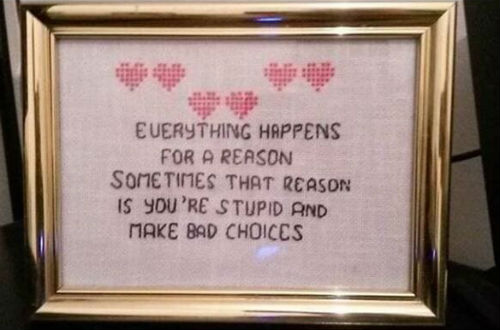 Notice: Posted with permission by the Ace Media Empire and AceCorp, LLC. The ONT may have been manufactured with items that cause allergic reactions.

posted by Misanthropic Humanitarian at
10:07 PM
|
Access Comments