« Quarantine Cafe: More Deer Than You Were Probably Expecting Edition
|
Main
|
The Morning Report - 1/12/21 [J.J. Sefton] »
January 11, 2021
Monday Overnight Open Thread (1/11/21)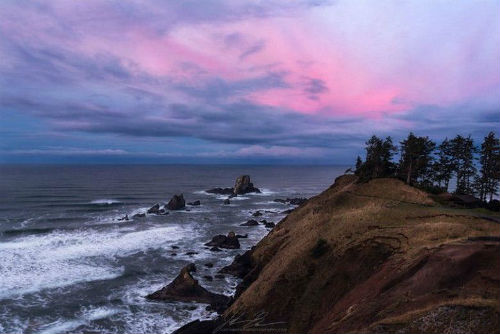 ***
The Quotes of The Day

Quote I

"It's almost a collusion between big media, big tech, and the Democratic Party to completely wipe out a political movement that has 75 million Americans in it"Mollie Hemmingway
*

Quote II

You know they hate you, right? Really and truly, and they want you silenced, disenfranchised, and dead if necessary. That woman the federal cop shot on video in the Capitol, capped for trespassing, was expendable and so are you. Kurt Schlichter
*
Quote III


"And it wasn't just his words. His actions since Election Day will be judged harshly by history." Nikki Haley
*

Quote IV

The political class (represented by a Speaker who flies home to San Francisco on her own government plane) has been largely insulated from the pathologies they have loosed upon the land. For a few hours yesterday they weren't. Mark Steyn
*
Quote V

So we're going to, we're going to walk down Pennsylvania Avenue, I love Pennsylvania Avenue, and we're going to the Capitol and we're going to try and give… The Democrats are hopeless. They're never voting for anything, not even one vote. But we're going to try and give our Republicans, the weak ones, because the strong ones don't need any of our help, we're going to try and give them the kind of pride and boldness that they need to take back our country. So let's walk down Pennsylvania Avenue. I want to thank you all. God bless you and God bless America. Thank you all for being here, this is incredible. Thank you very much. Thank you. President Donald Trump
*

Quote VI

"The seismic events of the past six months have shown us inequity laid bare, whether it's the murder of Mr Floyd or Covid-19 impacting Black and brown people at higher rates, and I think museum directors are cognisant of that," Christine Anagnos, the director of Association of Art Museum Directors (AAMD).
***
Once again CNN "experts" proudly display their knowledge of history.

A contributor to CNN was mocked online after he suggested that Fox News hosts and Republicans would have reacted differently to the U.S. Capitol Building riot if it had been incited by the Rev. Al Sharpton.

"Imagine this scenario," Keith Boykin wrote on Twitter. "Rev. Al Sharpton holds a rally and tells his supporters to 'take back' their country with 'strength' and 'combat.' Then, five people die after Black Lives Matter activists storm the U.S. Capitol. How would Fox News and congressional Republicans respond?"
***

The majority says Jeff Flake is an asshole.

Maricopa County Republicans Vote To Censure Jeff Flake, Arizona GOP Schedules Cindy McCain Vote
***

Why apologize? You were hung out to dry by your employer and the apology isn't being accepted.

Brad Rukstales Of Inverness, Arrested At U.S. Capitol Riot, Apologizes And Expresses Embarrassment
***

If you don't like the climate.............
It's cold. It's hot. It's science.
Or the ploy to dominate and lord over us.

When life gives you snow. Make snowballs and ignore the scolds who tell you to stay inside. Good Grief Karens.
***

Getting that next cup of Joe to go at Tim Horton's? That lid is the center of litigation.

Father-and-son team Yoland and Shaun Talbot thought they'd hit the jackpot with Yoland's very first invention.

But instead of a massive, almost million-dollar sale to a national coffee chain, they've been left with a bitter taste in their mouths.

At the onset of the pandemic in March 2020, Yoland, 67, visited a Tim Hortons drive-thru near the family's home of Collingwood, Ont. He was disturbed to see the server handling the lid of his coffee cup immediately after taking his payment.

"It just rang a bell for me," he said. "I thought there has to be a different way to apply a lid, a way to have a safe coffee. Because I would have stopped drinking coffee at that point, seeing that."

As a superintendent for low-income housing developments, Yoland had zero experience as an inventor. Within three days, however, he'd come up with a design, and his son Shaun, 42, had found a manufacturer to produce thousands of the new device, dubbed the CleanCap.
***
Big tits. Big mouth. No brains.


Democratic Rep. Alexandria Ocasio-Cortez responds to what happened at the Capitol on January 6th when Trump supporters stormed the building, took selfies, got into scuffles, and the day ended in several deaths. AOC's big point was this, saying "We came close to half of the House nearly dying on Wednesday ... we must have accountability because without it, it will happen again."
***
Among the many changes set to take effect on January 18, Fox will move anchor Martha MacCallum out of the 7 p.m. hour and into the 3 p.m. midday slot, replacing her early primetime news broadcast with an opinion-focused show with a host to be named later. Elsewhere, anchors Dana Perino and Bill Hemmer will lose their early afternoon solo broadcasts and join together in the 9-11 a.m. hours to co-anchor a rebooted America's Newsroom.


"This new powerful lineup ensures FOX News Media will continue to deliver outstanding coverage for our viewers who depend on the most trusted names in the business." Fox News CEO Suzanne Scott said in the announcement.
***
"Bring me a sammich, Sugar Tits" just became more difficult.

Dutch TV news has aired footage of customs officers confiscating ham sandwiches from drivers arriving by ferry from the UK under post-Brexit rules banning personal imports of meat and dairy products into the EU.

Officials wearing high-visibility jackets are shown explaining to startled car and lorry drivers at the Hook of Holland ferry terminal that since Brexit, "you are no longer allowed to bring certain foods to Europe, like meat, fruit, vegetables, fish, that kind of stuff."

To a bemused driver with several sandwiches wrapped in tin foil who asked if he could maybe surrender the meat and keep just the bread, one customs officer replied: "No, everything will be confiscated. Welcome to Brexit, sir, I'm sorry."
***

Yeah, it's stupid. But it isn't Kung Flu, election, impeachment, Big Tech related. He's just a nut case seeking more than 15 minutes of fame.

Bodybuilder who married sex doll 'cheats' with object while she's being repaired
Bodybuilder Yuri Tolochko, from Kazakhstan, married his sex doll Margo at a ceremony last year. He said she had broken just days before Christmas and was being repaired
***
The ONT Musical Interlude
On this day: 11 Jan 2005
Former Bread guitarist and Academy Award-winning songwriter James Griffin died at his home in Nashville at the age of 61 after suffering from cancer. Bread had the 1970s hits 'Make It With You', 'Baby I'm-a Want You', and 'Everything I Own.' via thisdayinmusic.com
&&&
Born on this day: 11 Jan 1942
Clarence Clemons, also known as The Big Man, saxophonist with E Street Band, (1987 UK No.16 single Born To Run). He released several solo albums and in 1985, had a hit single with "You're a Friend of Mine," a duet with Jackson Browne and as an actor Clemons featured in several films, including New York, New York and Bill & Ted's Excellent Adventure. Clemons died from complications caused by a stroke on June 18, 2011. via thisdayinmusic.com
***
***

Not every teenager is self-centered. Tonight's Feel Good Story of The Day.

FERNDALE, Mich. (WXYZ) — A 13-year-old girl is donating all her winnings in a national essay contest to the Ferndale Cat Shelter. It's a place where she volunteers and where she adopted a cat that she says actually rescued her.

Through an essay contest put on by Petco, 13-year-old Sidney Hertzberg grabbed the hearts of many. She wrote about how the kitten she adopted has been a saving grace and a fur friend forever.

"When I opened the check, my eyes... it was just crazy," she said. "My heart skipped a beat."
***

Tonight's ONT has been brought to you by The Resistance.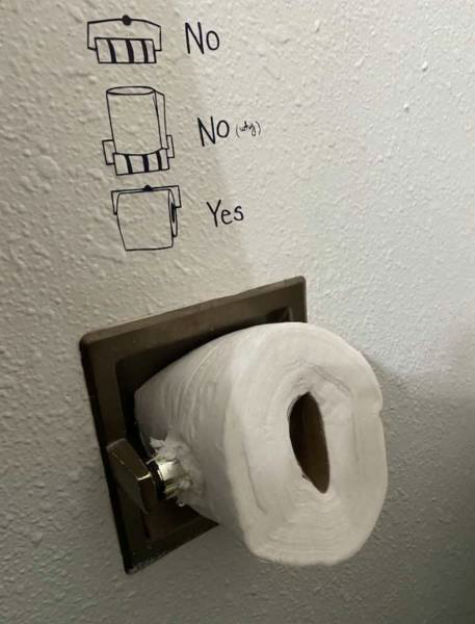 Notice: Posted with permission by the Ace Media Empire, AceCorp, LLC and the vanishing First Amendment.

posted by Misanthropic Humanitarian at
10:00 PM
|
Access Comments