« Quarantine Cafe: Chill Palace Edition
|
Main
|
The Morning Report - 1/7/21 [J.J. Sefton] »
January 06, 2021
Wednesday Overnight Open Thread (1/6/2021)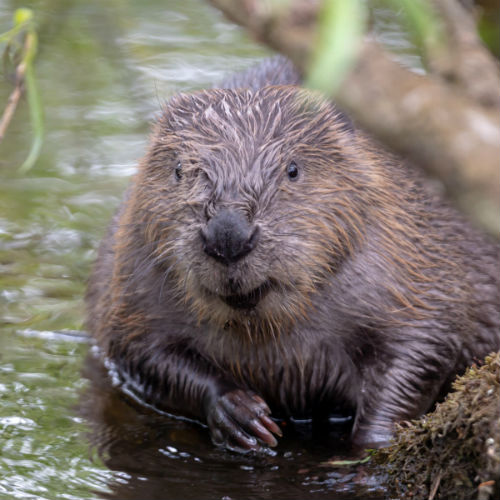 Meet Beave, a rescue beaver who has over 700,000 TikTok followers. Beave was just three weeks old when he was found by a woman at the side of the road in May 2020. He was brought to Nancy (of Raising the Wild), a licensed wildlife rehabilitation specialist, who has committed to looking after him for at least two years. This is the amount of time it takes for adult beavers to teach their young everything they need to know to survive.

It's exceptionally rare to find an abandoned baby beaver, as adult beavers tend to be highly protective of their young. This led Nancy to believe that Beave's parents were likely killed by poachers. "I will be teaching Beave his basic life skills to survive after his release in two years," Nancy tells My Modern Met. "Beave is bonded to me, so I am 'mom' to him." Right now, Beave is extremely reliant on Nancy for food and comfort, and often prefers to sleep inside the house rather than outside. While he has the opportunity to swim in an outdoor pond, he often uses the "doggie door" to come inside when he feels the need to have contact.
***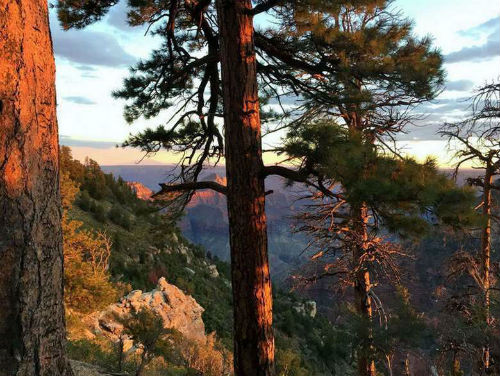 ***
The Quotes of The Day

Quote I

'I'm sorry, but after spending most of my life working on the continent, the NHS isn't the best in the world – it isn't one of the best in Europe. Pales when compared with systems like Germany and Norway.' Gareth Baines
Quote II

"We really have to take this seriously. We really don't want the fact that the Bills are in the playoffs to be a negative in terms of COVID." Gov. Andrew Cuomo (D-NY)
Quote III

They say the true worth of a person is revealed in times of crisis. "They" also say that any system is only as good as it's weakest links. If the past year has taught us anything, it its that those who lord it over us by virtue of election, appointment, or fancy degrees, have no worth, and that the systems they employ to "protect" us are, likewise, constructed of pitifully weak links. These are, incidentally, systems which the worthless are attempting to preserve -- with all of their spite -- in the attempt to continue to be in a position of "control".

It's time to break out the Tar and Feathers. Matthew Noto

Quote IV

"When you see that in order to produce, you need to obtain permission from men who produce nothing - When you see that money is flowing to those who deal, not in goods, but in favors - When you see that men get richer by graft and by pull than by work, and your laws don't protect you against them, but protect them against you - When you see corruption being rewarded and honesty becoming a self-sacrifice - You may know that your society is doomed." Ayn Rand
***

Is she an 'ette?

***
John Dillermand has an extraordinary penis. So extraordinary, in fact, that it can perform rescue operations, etch murals, hoist a flag and even steal ice-cream from children.

The Danish equivalent of the BBC, DR, has a new animated series aimed at four- to eight-year-olds about John Dillermand, the man with the world's longest penis who overcomes hardships and challenges with his record-breaking genitals.

Unsurprisingly, the series has provoked debate about what good children's television should – and should not – contain.


Since premiering on Saturday, opponents have condemned the idea of a man who cannot control his penis. "Is this really the message we want to send to children while we are in the middle of a huge #MeToo wave?" wrote the Danish author Anne Lise Marstrand-Jørgensen.
***

NSFW-Language

***

What a sad existence. A perpetually offended Karen calls for the resignation of a fellow school board member.

A school board member in Washington state is being called upon to resign after saying "we need to crack the whip" in regard to graduation rates.

Clover Park School District's Paul Wagemann used the phrase during a Dec. 14 virtual board meeting, the Suburban Times reported.

Wagemann said he was referring to the 10% to 11% of district students who fail to graduate and that he meant the district needs to do all it can to help those students get their diplomas, the paper said.

But his opponent from the last school board election — Taniesha Lyons — said the phrase "is rooted in slavery" and demanded Wagemann's resignation, calling him an "explicit racist" in a letter to the board.

According to Grammarist, "crack the whip" means "to push someone to work harder, to demand more work from someone or that someone work faster or longer" and makes no reference to slavery. Grammarist also said the phrase "describes the literal cracking of a whip over a horse's head to startle him into obeying."

Don't prepare the youth of your school district for life. Play Language Nazi and win stupid prizes.
***

I'm so disappointed. I'm sure you are as well.

The 2021 Grammys, originally scheduled for January 31st, have been postponed due to concerns over the spread of Covid-19, multiple sources confirm to Rolling Stone. In a statement released Tuesday evening, organizers, citing "thoughtful conversations with health experts, our host and artists scheduled to appear," confirmed that they'll stage the award show on Sunday, March 14th.

"The deteriorating COVID situation in Los Angeles, with hospital services being overwhelmed, ICUs having reached capacity, and new guidance from state and local governments have all led us to conclude that postponing our show was the right thing to do," the Recording Academy and CBS, the network broadcasting the show, said in a statement. "Nothing is more important than the health and safety of those in our music community and the hundreds of people who work tirelessly on producing the show. We want to thank all of the talented artists, the staff, our vendors and especially this year's nominees for their understanding, patience and willingness to work with us as we navigate these unprecedented times."
***
The ONT Musical Interlude
On this day: 6 Jan 2006
American soul, jazz, singer Lou Rawls died at Cedars-Sinai Medical Center in Los Angeles. The 72-year-old, Grammy-winning artist had been battling lung cancer. Rawls who released more than 60 albums, sold more than 40 million records, had the 1976 US No.2 and UK No.10 single 'You'll Never Find Another Love Like Mine'. via thisdayinmusic.com
AND
Born on this day: 6 Jan 1946
Syd Barrett guitarist, singer, songwriter with Pink Floyd. Barrett, who was a co-founding member, left Floyd in 1968. He released 2 solo albums before going into self-imposed seclusion for more than 30 years, enjoying life as an artist and a keen gardener. Pink Floyd wrote many tributes to him after he left, the best-known being Shine On You Crazy Diamond. Barrett died, aged 60, on 7th July 2006 from complications arising from diabetes. via thisdayinmusic.com
***

He attempted to be careful, but not careful enough. Genius Award Winner.

AKLEAF, Fla. (WFLA) — Fire officials in Clay County say fireworks are to blame for a home burning down in the early-morning hours of New Year's Day.

Members of Clay County Fire Rescue were called to the house fire in Oakleaf just before 1:30 a.m., according to a post on the organization's Facebook page.

Four people were in the home when the fire broke out, firefighters say. Everyone was able to get out safely and there were no reported injuries. The family is now working with the Red Cross for temporary housing.
***

Tenacity and persistence all wrapped up in one man. Tonight's Feel Good Story of The Day, Co-champ.
Former NASA astronaut Jose Hernandez spent most of his youth working the fields. As a young boy, Hernandez picked fruits and vegetables alongside his family.

"We spent nine months in California, three months in Mexico, but those nine months I went to three different school districts," he explained.

When he was ten, Hernandez told his dad he wanted to be an astronaut. He didn't become fluent in English until he was 12.

Through perseverance, Hernandez managed to earn a Master's degree in electrical and computer engineering from the University of California, Santa Barbara.

He was rejected by NASA many times.

"NASA rejected me not once, not twice, not three times but 11 times. It wasn't until the 12th time that I got selected," he said.
***

Tonight's Feel Good Story of The Day, Co-champ.
An Amarillo, Texas, homeowner armed with a handgun shot and killed two burglary suspects early Monday morning.

The homeowner confronted one of the alleged burglars around 5:20 a.m. Monday and a fight ensued, News Channel 10 reported. The second suspect allegedly began to attack the homeowner too, resulting in the homeowner opening fire.
***

Tonight's ONT has been brought to you by Boutique Shopping Experiences.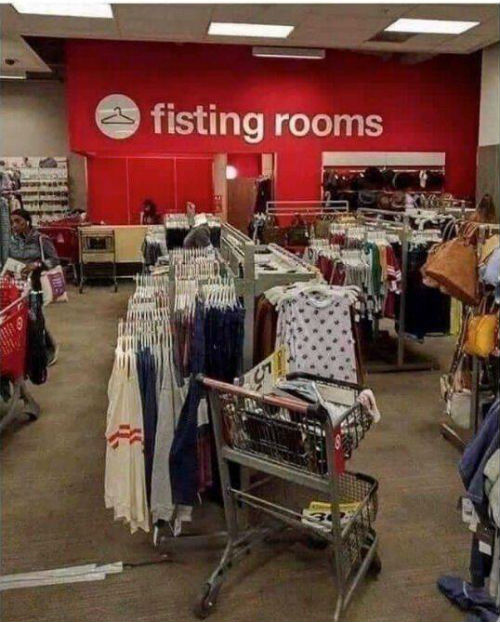 Notice: Posted with permission by the Ace Media Empire and AceCorp, LLC. Closely supervised by the law firm of Dewey, Cheatem and Howe, S.C. ONT tips, loose change, drink tokens and burner phones to petmorons at gmail dot com. Complaints, pissing and moaning to someone who cares and can actually implement change.

posted by Misanthropic Humanitarian at
10:04 PM
|
Access Comments