« Mid-Morning Art Thread
|
Main
|
Trump Addresses Pro-MAGA Rally: "Our Country Has Had Enough, We Will Not Take It Any More" »
January 06, 2021
The Morning Rant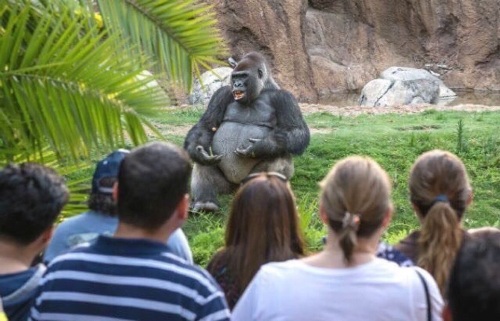 Why Do We 'Back the Blue' When They Won't Back Us?
Now that I've hooked you in with a provocative lead, let me add in a bit of nuance: Of course we should 'back the blue' insofar as the necessity of a well-run police force in our communities is maintained. Let's not 'defund' the police, and those cities that have climbed on that bandwagon (Seattle, Minneapolis to name two) are paying for it now in increased crime, and low morale among police officers.
But my point is, we need to never forget that the police are, first and foremost, agents of the state. Their first priority is to protect the interests of the state, not to secure your life, liberty or property. Oh, there may be a fair amount of overlap between these two things, but if they ever conflict, we, not the state that pays them, will be the ones who will not be served. Yes, I know that it is us who actually pay the police via our taxes, but our taxes get passed through so many hands before they are put into municipal paychecks that that point gets obscured.
In a sobering article from a few months ago, Angelo Codevilla wrote:
First, trust [the police] only insofar as you pay them, can hire and fire, or frighten them. Otherwise, realize that they will serve whomever pays them.

The justice system in Al Capone's day served the Mob even though the cops and judges of the day were churchgoers and had been exposed to at least some moral scruples. Today's justice system consists of people who know only sticks and carrots.

Second, take a lesson from those videos of the police standing aside. They didn't protect the mobs simply because they were so ordered. They did it also because they were physically frightened by the mob's use of a variety of weapons against them, as well as by the prospect of lawsuits and attacks on them and their families.
We watched the cities burn all summer, right? And this while the police stood around like potted plants, or ran away, or were otherwise nowhere to be found. We tell ourselves, "oh, the police *really wanted to* to stop the riots, but they were told to stand down, so they couldn't." Well, OK. So why is that, in all of the cities that burned this summer, *not one cop* defied the stand-down orders and started busting heads? Nobody wanted to be a hero. Not when they knew nobody had their backs and when even their homes and families might be in danger from antifa mobs. There's no evidence they really wanted to do anything at all except continue to get paid, and to go home at the end of the day in one piece.
Which is kind of what everyone wants, actually. Being human and all.
But what this means is that, ultimately, the police are not your friend. When you most need them, odds are they won't be there. Also, you'd better be real careful how you talk to them. And I'm talking about just the local constabulary, don't get me started on the FBI.
Having painted such a bleak picture, Codevilla's solution is for each community to to do its own policing, that is, establish "neighborhood watch" type patrols (presumably armed) that are directly responsible to the residents of the neighborhoods they patrol. I don't think I agree with this. It sounds good, but that's kind of how the mafia started in, what, the 18th century, right? You know, corrupt state, corrupt church, neither can be trusted, which resulted in families banding together and deciding to have nothing to do with either? Is this what we want? I'm not sure what the solution is, but it seems to me that Codevilla's has already been tried and found wanting.
I'll go back to the point I keep hammering on, and it is this: the reason we are in this situation is that for the most part, we have lost the most important government there is: self-government. If each on of us can't govern ourselves, can't control ourselves, no amount of external government is going to work. The founders of our country assumed that free, sovereign citizens would be able to do this, which is why they did not anticipate the need for much government at all. I wonder what the Federalist Papers debates would look like, what kind of government would the founders devise, if back then there were men sashaying around in dresses or assless chaps, whose passions were under no restraints and who believed that letting their freak flags fly was a virtue, not a vice.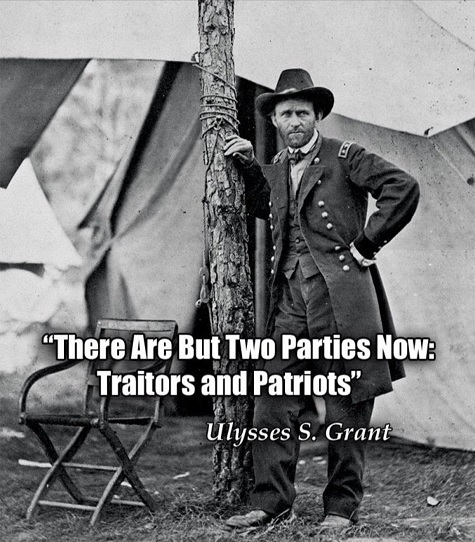 NeverTrumper Tries To Hog All of the Dumb Before 2021 Uses It Up: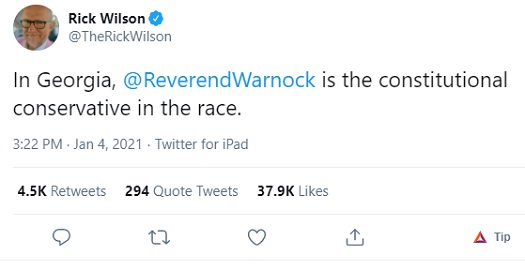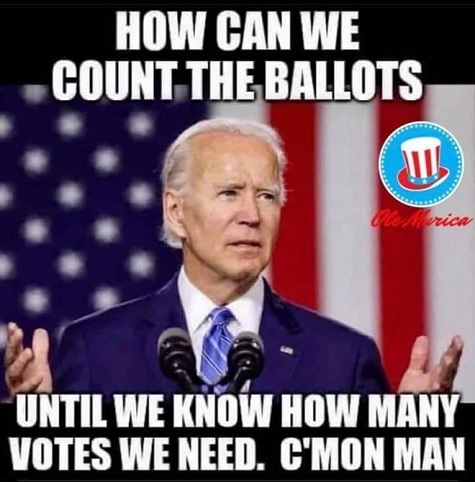 The Death Spiral of Woke: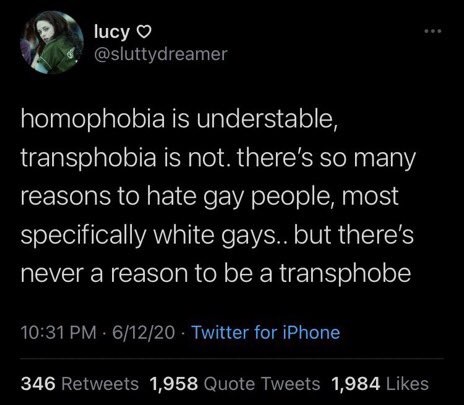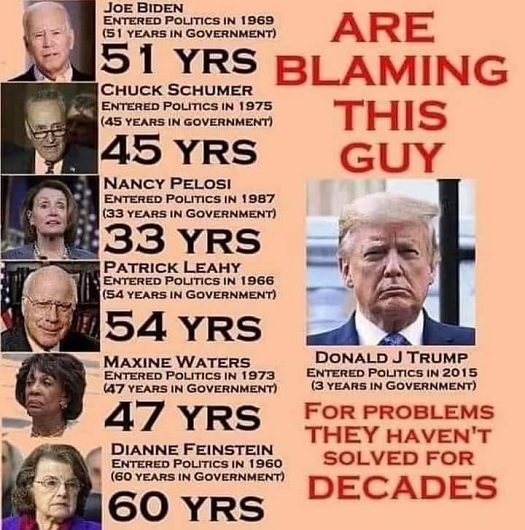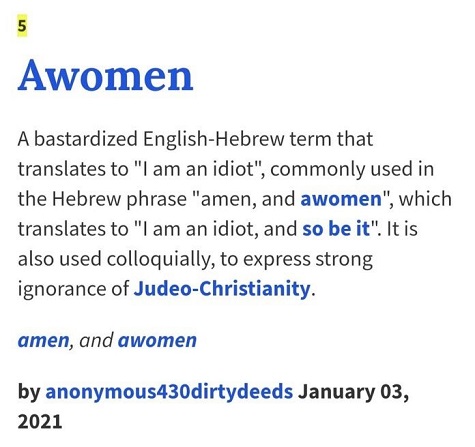 This is the Way: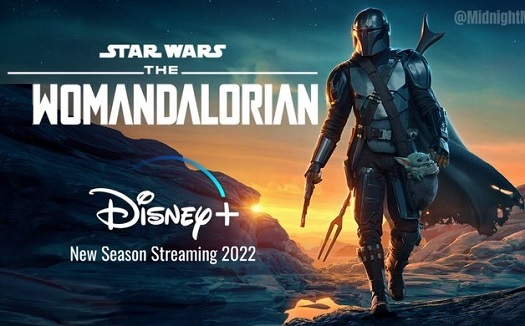 This Is Not Wrong: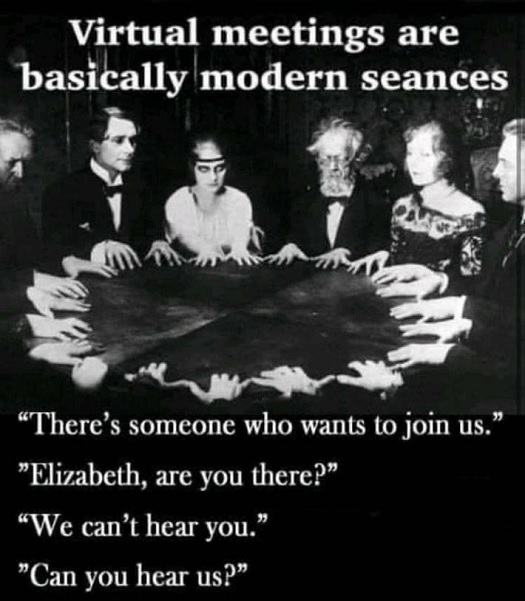 AoSHQ Weekly Prayer List
Please submit any prayer requests to "Annie's Stew" at apaslo atsign hotmail dot com.
Prayer Requests:

9/30 – Coelacanth requests prayers for his son Cameron, for Godliness and clarity of thought and heart and purpose.
10/19 Update – Coelacanth sends thanks – they have seen a couple of small breakthroughs this last week.
12/9 Update – Coelacanth asks for prayers for forgiveness and an open heart and mind. A recent conversation with Cameron did not go well and he is refusing contact with them. Coelacanth's wife is heartbroken.

10/7 – Lee Also requests prayers for her good friend who needs a lung transplant. He's been on the list for a while, but it's getting to the point where he needs it sooner than later. She also would like prayers for the family of the person whose untimely death will give life to her friend. They have lost someone they love. But their generosity will help her friend.
11/18 Update – Her friend has moved closer to the hospital, which means he's up higher on the list. He's getting rehab in preparation for the transplant, so keep praying for him, please. And prayers also for the family who lost a loved one and allowed their loved one's organs to give new life to people like her friend.
12/23 Update – Her friend just got THE call. It may turn out that the lungs won't be right, in which case, someone else will get them and he will have to wait. She requests prayers that her friend makes it through surgery successfully, and through recovery, and for the family of the donor, that they may have peace knowing that their generosity saved a life.

11/25 – Roxanne, Roxanne is in desperate need of prayer. She found out her husband of 10 years has been having an affair since March. They have two kids, a 5 year old and an 8 year old.

12/2 – Sgt. Mom is asking for prayers for her daughter and unborn grandson, Jamie. The Daughter Unit is 40, this is her first pregnancy, and because of her age, this is considered a high-risk pregnancy, with an elevated chance of Downs' Syndrome for Jamie. They had an ultrasound this week and an amniocentesis is scheduled for the week of Christmas. The Daughter Unit will carry on with the pregnancy regardless – but prayers for a healthy, normal child are humbly requested.

12/2 – Tonypete asks for prayers for a wonderful gal that fell and whacked her head. There were pretty severe injuries initially, but she seems well on the way to recovery. Please pray for continued healing and getting back to her normal.

12/2 – Tonypete requests prayers of thanksgiving for Joyce. Her breast cancer was treated successfully with radiation only and chemo was not needed. No further signs are present, thank God.

12/9 – Roxxee asks for prayers for her daughter, who has developed a severe addiction to prescription Adderall, and is now in deep psychosis. She has cut herself off from family and friends and will not respond to any of them. Praying for a Christmas miracle that she wakes up from her psychosis and gets help.
1/4 Update – Roxxee reports: God works in mysterious ways. On the Tuesday before Christmas, her daughter's mental health tragically deteriorated. However, this event enabled them to get her in a treatment facility where she is finally getting the intensive help she needs. Roxxee asks for continued prayers that the doctors help her and she is able to make a full recovery.

12/12 – Katya, the designated driver sends an update that she was in the ER with shortness of breath last weekend, and has found she has a blood clot in her lung now. The blood thinner she was on for the clot in her leg wasn't doing the job, so she is giving herself injections twice a day of enoxaparin sodium. She feels good, mostly. She sends her thanks for prayers and support through her chemo treatments.
12/29 Update: Last week was her last chemo treatment. She still has 4 infusion treatments of Keytruda, which is the immunotherapy drug that is still in clinical trials in the US. She has an appointment on Wednesday with the surgeon to scheduler her mastectomy. She sends thanks for continued prayers and support.

12/22 – Homer's Donuts asks for prayers for work. He was laid off on 12/22 with only a few days of notice, and it feels horrible not knowing when the next paycheck is going to come.

12/29 – NavyMom requests prayers for her family. Their daughter decided to cut NavyMom and her husband out of her life and her children's lives. NavyMom's husband is having lunch with her daughter's fiancé on Wednesday, so prayers for the right words and hearts to be softened.
12/30 Update – NavyMom reports that the lunch went well, and they are hopeful that the divide can be healed. The next step will be lunch with their daughter. Prayers are still needed for hearts to continue to be softened. NavyMom sends her thanks!

12/29 – empire 1 asks for prayers for her husband, who recently died. She found him, and she probably could use some prayers, too.

12/30 – Prayers of healing are needed for Tikvah, who had part of her foot amputated today and requests prayers. She needs to stay totally off it for 6 weeks to heal.

12/30 – Fox2! requests prayers for his niece, VM, who is pregnant at a relatively high age for being prima (first birth).


For Healing:

11/29 – Pennsyltucky asks for prayers for complete healing from Covid.

11/30 – IronMikeGolf has had a hard time with Covid and was in the hospital. Prayers are needed for healing.

11/30 – AnnaPuma had a heart attack and a stent was put in. Prayers are requested for complete healing, and that the Veterans paperwork would go through smoothly.

11/30 – mpfs was having an 8-hour infusion to help with her MS. Prayers are asked for, that the symptoms would be much lessened.

12/10 - Jewells asks for prayers for her oldest daughter, who is experiencing horrible neck and
shoulder pain, which has now turned into nerve pain in her left arm and hand. She is on many medications now, and nothing is helping. She will begin PT and hopefully that will help.

12/16 – Mishdog requests prayers for his mother-in-law, who lives in Russia. She has had high blood pressure for a couple of years and has been taking medication for it. A few weeks ago, she had to call an ambulance because her BP was over 200, but they couldn't take her to the hospital because their hospital was only taking Covid patients. She was finally admitted to the hospital last Saturday but didn't see a doctor until Monday. Additionally, they do not have staff to look after her, so she must track her own BP, heart rate, medication, etc. Please pray for a solid diagnosis and treatment plan.

12/21 – Toad-O requests prayers for his mother, who has just tested positive for covid-19. She is 88 years old and in a nursing home.

12/23 – Notsothoreau requests prayers for Jesse in DC's mom. They believe she has had a stroke. She is in the hospital and being transferred to the stroke unit. She is 94 and would appreciate prayers for healing.

For submission guidelines and other relevant info, please contact Annie's Stew, who is managing the prayer list. You can contact her at apaslo at-sign hotmail dot com.
If you see a prayer request posted in a thread comment, feel free to copy and paste it and e-mail it to Annie's Stew. She tries to keep up with the requests in the threads, but she's not here all of the time, so she may not see it unless you e-mail it to her.
Please note: Prayer requests are generally removed after five weeks or so unless we receive an update.
Please remember the Prayer of St. Francis:
http://www.prayerguide.org.uk/stfrancis.htm
Keep calm and pray on!


Who Dis:
Photo 2
Photo 3
Photo 4
Photo 5
Photo 6
Photo 7


For the 'Ettes: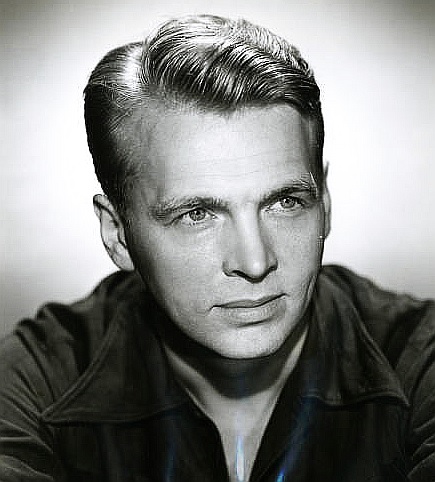 Photo 2
Photo 3
Photo 4
Photo 5


Monday Who Dis: Sarah Michelle Gellar is perhaps best known for her work in the TV series Buffy the Vampire Slayer. Which is where she met her future husband Freddie Prinze Jr. They have been married since 2002 (an eternity by Hollywood standards) and have a couple of children.


Today's Edition Of The Morning Rant Is Brought To You By Blueberry Pancakes: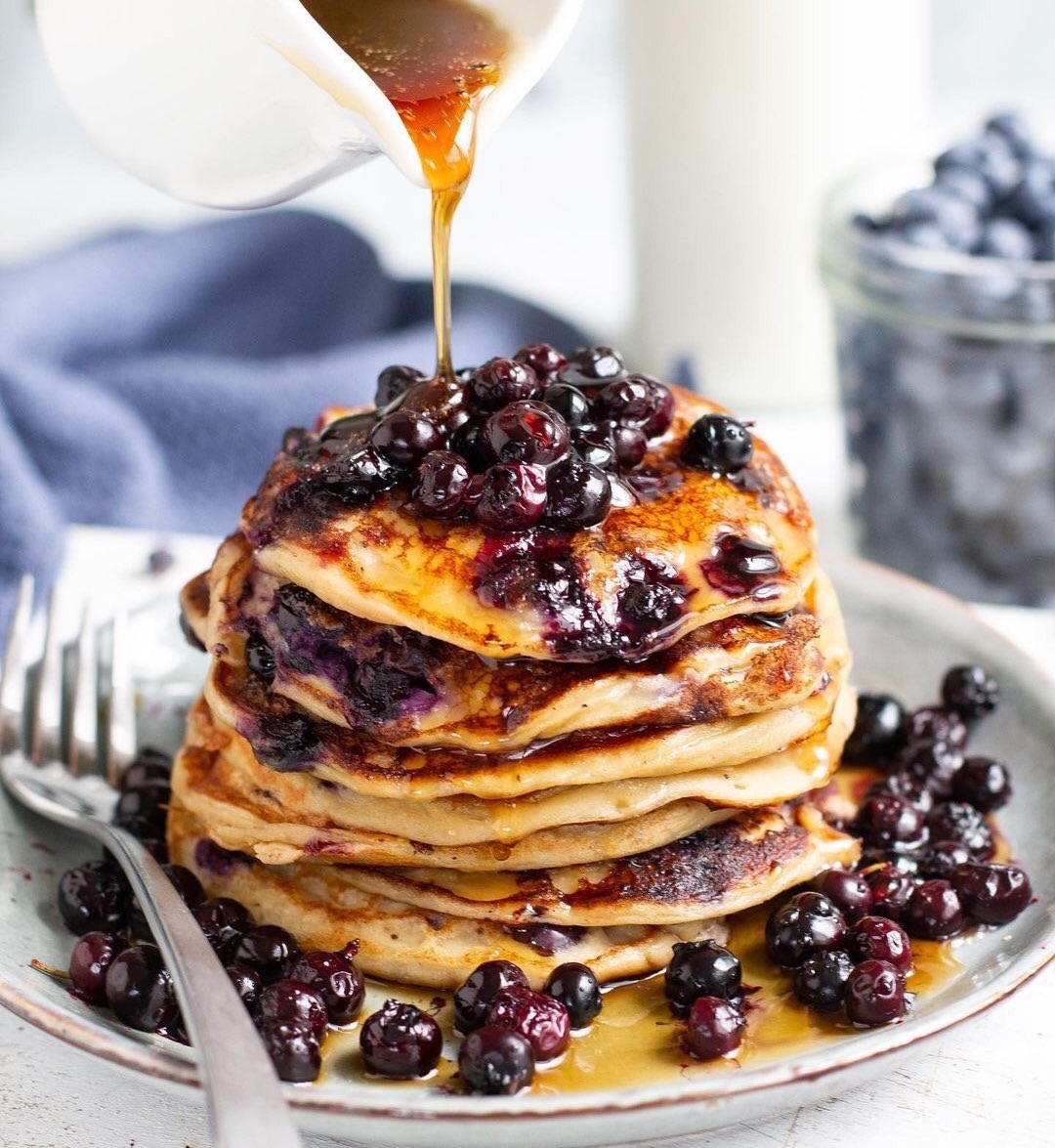 (click for bigger pancakes)
(h/t Food Overload).

posted by OregonMuse at
11:15 AM
|
Access Comments