« Georgia Election Returns and Political Chat Thread
|
Main
|
The Morning Report - 1/6/21 [J.J. Sefton] »
January 05, 2021
Tuesday Overnight Open Thread (1/5/21)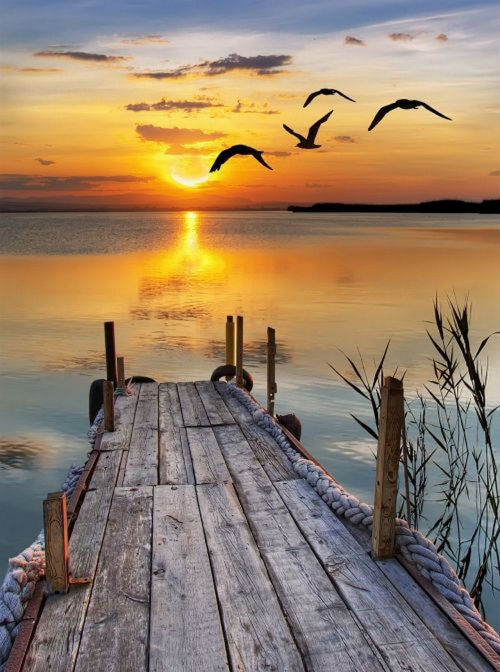 ***
The Quotes of The Day

Quote I

"We are not abandoning resuscitation. We are absolutely doing best practice resuscitation and that is do it in the field, do it right away."

"[We] are emphasizing the fact that transporting these patients arrested leads to very poor outcomes. We knew that already and we just don't want to impact our hospitals,"Dr. Christina Ghaly, the LA County director of health services

Quote II


"We commend the action of the Association of Deputy District Attorneys to protect the public from these harmful and misguided directives to the extent possible. While the district attorney does have broad discretion in charging, Mr. Gascón's directives go far beyond the limits of his office." Kent Scheidegger,Criminal Justice Legal Foundation
Quote III

"What we have now is the digital equivalent of the medieval mob roaming the streets looking for someone to burn," Comedian Rowan Atkinson
Quote IV

The art of being happy lies in the power of extracting happiness from common things. Henry Ward Beecher
Quote V

"I mean, honestly, we talk about health care. The best solution is not to need health care.

The best solution is to change the way people eat, the way they live, the lifestyle, and diet. There's no reason why people shouldn't be healthy and have a longer health span. A bunch of drugs is not going to solve the problem." Whole Foods CEO John Mackey
***
Georgia officials in charge of voting have known since November 4th: You only had one fucking job to do. Make sure the run off election today was smooth as a baby's ass.

In a repeat of exactly what happened during the November 3, 2020 General Election, voters Georgia Republican stronghold precincts have been contacting authorities and media outlets complaining that Dominion Voting Systems machines are breaking down.

With ballots stacking up in one of the most important elections in recent history – and will participation rates through the roof, election and polling officials are telling voters their ballots will be stored and scanned into the tabulation machines later.
***

I can hear Mitt Romney now: That's the last time I fly with those riffraff. Ugh, I need to shower.

Video footage has surfaced Tuesday evening of Sen. Mitt Romney (R-UT) being confronted with chants of "Traitor! Traitor!" by passionate constituents aboard a passenger plane bound for Washington, D.C. ahead of Wednesday's highly anticipated January 6 Stop The Steal rally.

"You know what we think!" a passenger calls out in the footage. The plane's cabin then erupts in chants of "Traitor! Traitor! Traitor! Traitor!" while Romney hunches over in his seat in a submissive posture and stares at his lap.
***

Someone has never heard or learned the expression, Anger is a luxury I cannot afford today.

'I don't give a f*ck what you say!': Security guard makes offensive comment, throws smoothie at cashier

A video going viral on Reddit shows an apparent security guard throwing a smoothie at a cashier after making offensive and racially insensitive comments.
***

In case you're curious, CDC Kung Flu vaccinations tracker.
***
If you disagree with something at work. Do you:
A. [ ] Contact your immediate supervisor?
B. [ ] Contact Human Resources?
C. [ ] Piss and moan to your co-workers?
D. [X] Commit crimes?

OZAUKEE COUNTY — The pharmacist accused of intentionally spoiling nearly 600 doses of the Moderna COVID-19 vaccine at a Grafton clinic first appeared in Ozaukee County Court on Monday.

He was then released from Ozaukee County Jail on a $10,000 signature bond.

Steven Brandenburg is the pharmacist accused of deliberately spoiling vials of vaccine at the Grafton Aurora Medical Center on two occasions.
***
'YOU NAZI BI**H!'; Lunatic On Train Goes Ballistic After Passengers Drink Coffee Without Masks; Ashley St. Clair Captures It All On Video
Coffee through a straw? Are you f*cking nuts?
***
ESPN FOOLED BY FAKE ADAM SCHEFTER ACCOUNT REGARDING DOLPHINS OC CHAN GAILEY


If you have ever been fooled by a fake twitter account, you know how embarrassing it can be.

Monday, with the frantic feel of "Black Monday" around the NFL, there was plenty of back and forth among some of the NFL's biggest reporters trying to get on top of the news, which seemed to break by the minute.

One outlet that didn't do its homework Monday and got fooled in the process was ESPN, who took a tweet from who they thought was their own Adam Schefter and put it out there for all to see.

Only it wasn't the real Schefter.
***
In a previous ONT we covered the wonderful, intelligent, nimble thinking FDA. Not only that, they are able to to pull their head out of their ass.

FDA Reverses Decision To Fine Distilleries That Produced Hand Sanitizer Amid COVID Chaos

The Food and Drug Administration announced late last week that it reversed its position and will not seek to charge distillers, who shifted to making hand sanitizer amid coronavirus-driven shortages, a $14,000 fine for operating as "drug facilities."

Distillers, many of whom are suffering because of coronavirus-related lockdowns, received letters from the FDA in late December demanding $14,060 in fees for operating as "monograph drug facilities" — a new class of over-the-counter drug producers outlined in the CARES coronavirus relief act passed in May. Distilleries that produced any amount of sanitizer, for any price (or even those who gave the sanitizer away for free to needy medical facilities) were on the hook for the fine.
***

Don't be shocked, but it looks like the Federal Bureau of Incompetence (FBI) knows how to file a valid search warrant application.

According to a new court document revealed by the Daily Beast, however, the FBI was able to track down the accused child sex-trafficker using a "stingray" device to track down her mobile phone.

Before the feds busted Ghislaine Maxwell, they tracked her to a New Hampshire hideaway using her cellphone data, according to a newly unsealed court filing.

The British socialite and accused accomplice of sex-trafficker Jeffrey Epstein had opened a mobile account under the name "G Max" and used it to communicate with phones belonging to her rumored husband Scott Borgerson, her sister Isabel, and one of her lawyers, Laura Menninger, the document states. -Daily Beast

The filing - an affidavit in support of a search warrant application, was filed by the FBI on July 1, 2020, the day before Maxwell was arrested at her Bradford mansion. She stands accused of grooming three girls as young as 14-years-old for Epstein in the mid-1990s as part of an international sex-trafficking operation that lasted for years. Maxwell faces trial this summer.
***

Radical feminism is the same everywhere. Enormous vulva sculpture in Brazil sparks conservative outrage


We are less than a week into the new year, but the prize for 2021's most controversial public sculpture might have already been claimed by a newly installed 33m-high concrete crimson vulva in Brazil, which has sparked fierce online debate.

Recessed onto a hillside within a sculpture park in the northeastern state of Pernambuco, Diva, by the Brazilian artist Juliana Notari, intends to question the "problematisation of gender" and change perspectives on human relationships that create an "unequal and catastrophic world", Notari states in a Facebook post.

She adds that these issues are "increasingly urgent", referring to the country's political climate under the leadership of President Jair Bolsonaro. Last week, following Argentina's decision to legalise abortion, Bolsonaro expressed sympathies via Twitter for the lives of Argentine children "now subject to being cut in their mothers' wombs with state consent" and vowed to never approve abortion in Brazil.
***
In tonight's "Duh! No shit Sherlock" story, Study: Young adults in U.S. overeating during pandemic lockdowns"

When the coronavirus pandemic started, many people began baking banana bread and sourdough loaves at home. Stress eating is nothing new, and 2020 was a year filled with angst for a lot of people.

But researchers at the University of Southern California, Los Angeles, wondered, "Are college-aged people overeating, too?"
***
The ONT Musical Interlude
On this day: 5 Jan 1979
American jazz double bassist, pianist, composer and bandleader Charles Mingus died aged 56. His compositions retained the hot and soulful feel of hard bop, drawing heavily from black gospel music and blues. His final project was 'Mingus' a collaboration with Joni Mitchell. via thisdayinmusic.com
Born on this day: 5 Jan 1957
Maartin Allcock, English multi-instrumentalist musician and record producer who was a member of British folk rock band Fairport Convention and then Jethro Tull. Allcock died 16 September 2018 aged 61. via thisdayinmusic.com
***
Buyer beware and the seller is a Genius Award Winner.

At the time of sale, neither the vendor nor the buyer thought that the grenade could be functioning or hazardous. However, other information provided to ATF indicates the grenade may still contain materials that could degrade and explode or explode upon impact.

ATF is asking for anyone who visited the Ocean Isle Beach area and purchased a grenade from the Fancy Flea Antique Mall on June 13 to contact the North Carolina Field Division at 704-716-1800.
***

Making someone's last days special is Tonight's Feel Good Story of The Day.

Browns Fans Help Man Battling Cancer In Hospice Attend One Last Game


Cleveland Browns fans rallied and raised enough money to send a life-long fan to see his team play one last time.
***

Tonight's ONT has been brought to you by Career Plans.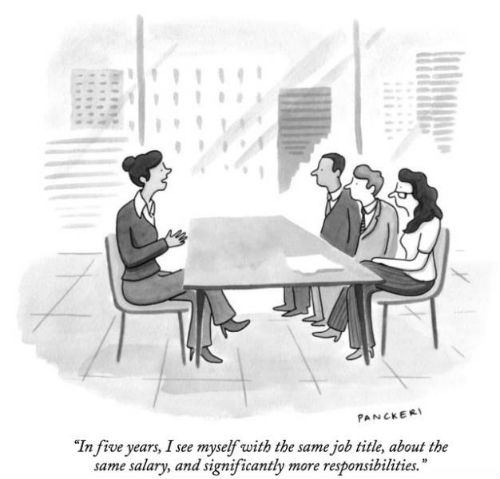 Notice: Posted with permission by the Ace Media Empire and AceCorp, LLC. Home of the Cob Low Deductible Dental & Vision Plan. Bottle openers are optional.

posted by Misanthropic Humanitarian at
10:02 PM
|
Access Comments