« Saturday Morning Coffee Break
|
Main
|
Saturday Gardening and Puttering Thread, January 9, 2021 [KT] »
January 09, 2021
New Thought Controls Emanating from California [KT]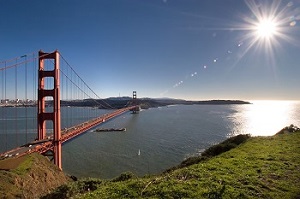 Tech's night of the long knives
Good morning from backward Central California! I spent a little time last night scrolling through Twitter, looking at comments from people about all the followers who had been stripped from their accounts, plans for leaving, plans to de-Google, who had been de-platformed from what, etc.
And I've seen a lot of comments on previous posts here, too.
Astonishing how fast this is happening. A lot of these changes are emanating from offices just a few hours from me. But this is the part of California that generally gets ignored by those people.
Have you got plans for dealing with what is happening the the tech world now?
I would kind of like to discuss something a little different today.
Countering the Leftist Takeover of Education

It's not just California. Coming to a school near you, soon. Are you ready to sue based on equal protection grounds? Or because Critical Race Theory/Critical Social Justice, in practice, damages the emotional well-being of children?
Do you have other forms of resistance in mind?
This is probably not an effective form of resistance to the Critical Race Theory problem above: A think tank?
one microcosm of mainstream conservatism's failure is their love of "think tanks" as an innovative response to hostile academia. the left took over the university, so the right responded by creating the think tank. so the story goes. "a university without students"

putting out policy papers is great and all, but it kind of misses the point. demographics are destiny not only on a national level, but also when crafting an elite. winning "the battle of ideas" has little to do with acquiring and wielding power - ultimately a religious exercise

the same normie conservative who calls america a "propositional nation" believes that a "university without students" can succeed because "we have better ideas." but the students are in great measure the point. the next generation of elites who staff government, media, ngos, etc
so while the think tank plays around with facts, the university has a monopoly on values - which are more important. values frame how facts may be ascertained, which facts are morally acceptable, when and how facts may be used. being an elite means internalizing these values

one of moldbug's most important lines is that "the sovereign is he who selects the null hypothesis." notice that despite everyone's direct experience, the university is always "neutral" while think tanks are by definition "ideological." notice who gets to define base truth.

the liberal sophist's constant refrain: "do you have a study?" is a shell game because "studies" only occur within the context of a wider epistemological and moral framing. what does it mean to ask for "a study" to show that, e.g. men are not women? it means "bend the knee"
There are more interesting ideas at the link, for example, "wearing masks was low status conspiracy theorizing until the institutions changed their mind, at which point it was eternally true and morally necessary."

So, do some of the important and interesting ideas here at AoSHQ get transmitted to youngsters? If so, how?
Music
Ready for the times to get better
Taking incoming
Bird Dog at Maggie's Farm posted some Scarlatti, with anti-aircraft fire.
I don't have the exact date of this Paris recording of Wanda Landowska with Sonata in D Major. This remastered version actually reduced the French anti-aircraft noise but some can be heard around the 2-minute point.

The Germans were coming, but this famous Jewish, lesbian keyboardist played on.
Play on . . . .
I don't love nobody - no tech input required for this one.


Hope you have a good weekend. This is the Thread before the Gardening Thread.
Serving your mid-day open thread needs

posted by Open Blogger at
11:17 AM
|
Access Comments