« Quarantine Cafe: Goodbye and Good Riddance to 2020 odition
|
Main
|
The Morning Report - 1/1/21 [J.J. Sefton] »
December 31, 2020
Should Auld Acquaintance Be Forgot, And Days Of ONT
Welcome to the last ONT of 2020. What better tribute to the year gone by than a Joker meme?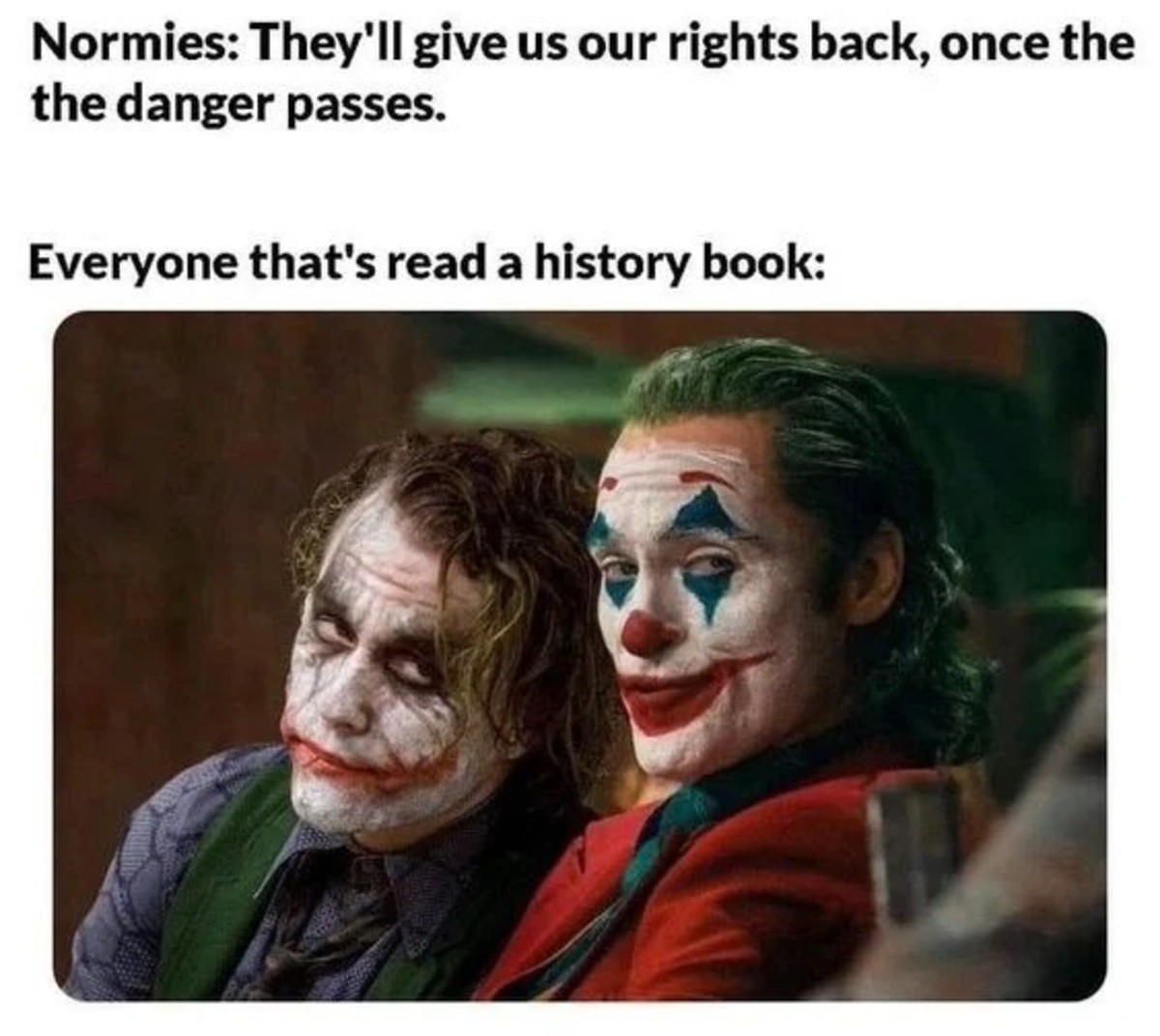 Of course, as always, The Simpsons did it first.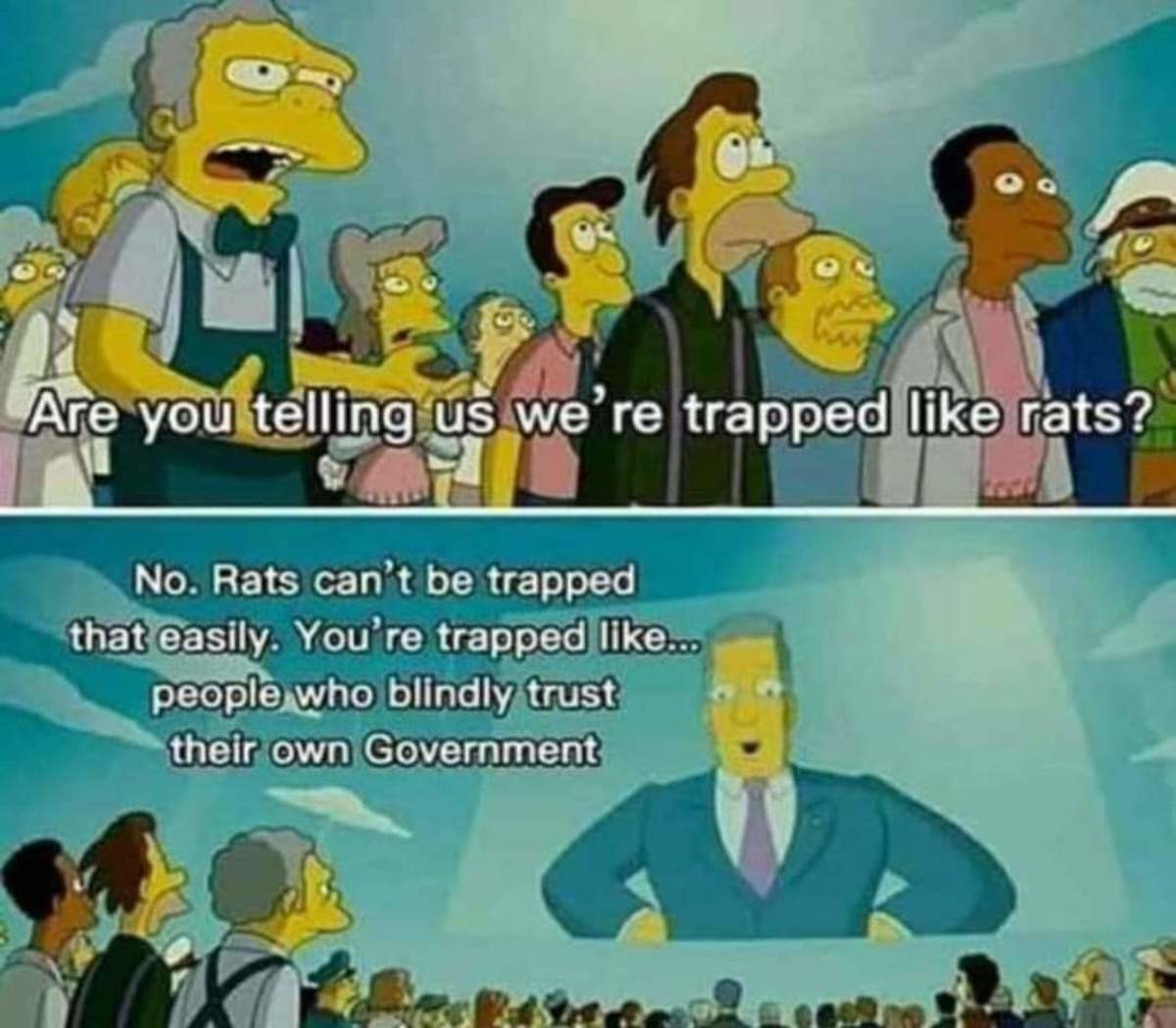 When In The Course Of Human Events
So, when all is said and done, how are you going to remember the year 2020? I'm very much afraid that it may go down as the beginning of the end of the Republic.
1960 was likely a stolen election too, but it wasn't this obvious, and we didn't have a situation where the institutions that were supposed to protect the Republic instead either conspired to end it (DOJ, MSM) or refused to do their job (SCOTUS). What happens in 4 years if, after a disastrous and unpopular Harris administration, the Republicans run a strong candidate like, say, Rick Grennell, and he loses because of unexpected results in, say, Georgia and Texas. The media will go on and on nonstop about how "inbred southern rednecks wouldn't vote for a gay man", despite evidence that the difference was precincts voting 135% for Harris in Atlanta, Austin, Houston and Dallas. Where is the "just consent of the governed" then? Without it, what is the government's basis of legitimacy? We all know where that leads:
The Sovietization of California
Whatever happens, we'll come out of it better and stronger, if likely smaller. We even have the paperwork ready, I quoted from it in the title to this section.

Adventure Is Out There
I'm going to assume that this is not an elaborate suicide and the guy is wearing a parachute, but you wouldn't catch me doing it.
I guess it's better than what they had in the 60s: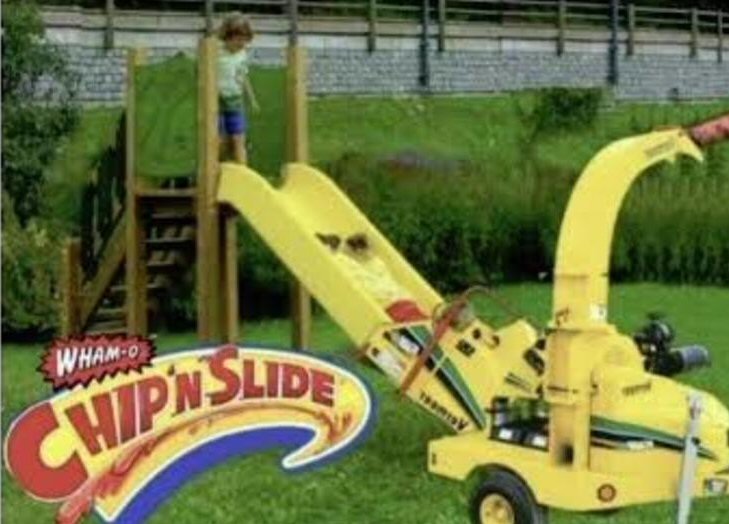 Related: In case you missed it, Mis Hum posted a link to this article earlier in the week:
7 Absurdly Dangerous Toys That Your Parents And Grandparents Probably Got For Christmas
It's a good article, and some of the toys were genuinely dangerous, but what I noticed was the whole hand-wringing "Oh we need more regulations and the government must save us!" tone of it all. Then I took a peek at the author's photo. Xir looks like an ad for soy milk.
The World Of Tomorrow
Since we're on the cusp of a new year, it's appropriate to look ahead to what's next. When I was a kid, my absolute favorite cartoons were Tex Avery's "The X of Tomorrow!" series. Well, here's a link to all four of them for you to enjoy:
And here's a link for the mother-in-law.

GTT

I tell you, one of the reasons this year won't be totally bad in my book is that this year, we moved to Texas. When people ask me why, I simply tell them that I felt like living in America again. One example: masks. I haven't worn a mask in weeks (except for about 15 minutes in the AT&T store when I had to get a new phone after my old one broke. They require them). Many people down here do, but many do not, and everybody seems to be OK with that. Oh, I'm sure there are Karens here too, but I haven't run into any. Maybe it has something to do with the fact that Tyler is the most conservative town in America. In any event:
Horowitz: Comprehensive analysis of 50 states shows greater spread with mask mandates

Speaking Of Texas
I found this cool picture on the Traces of Texas Twitter feed (@TracesofTexas):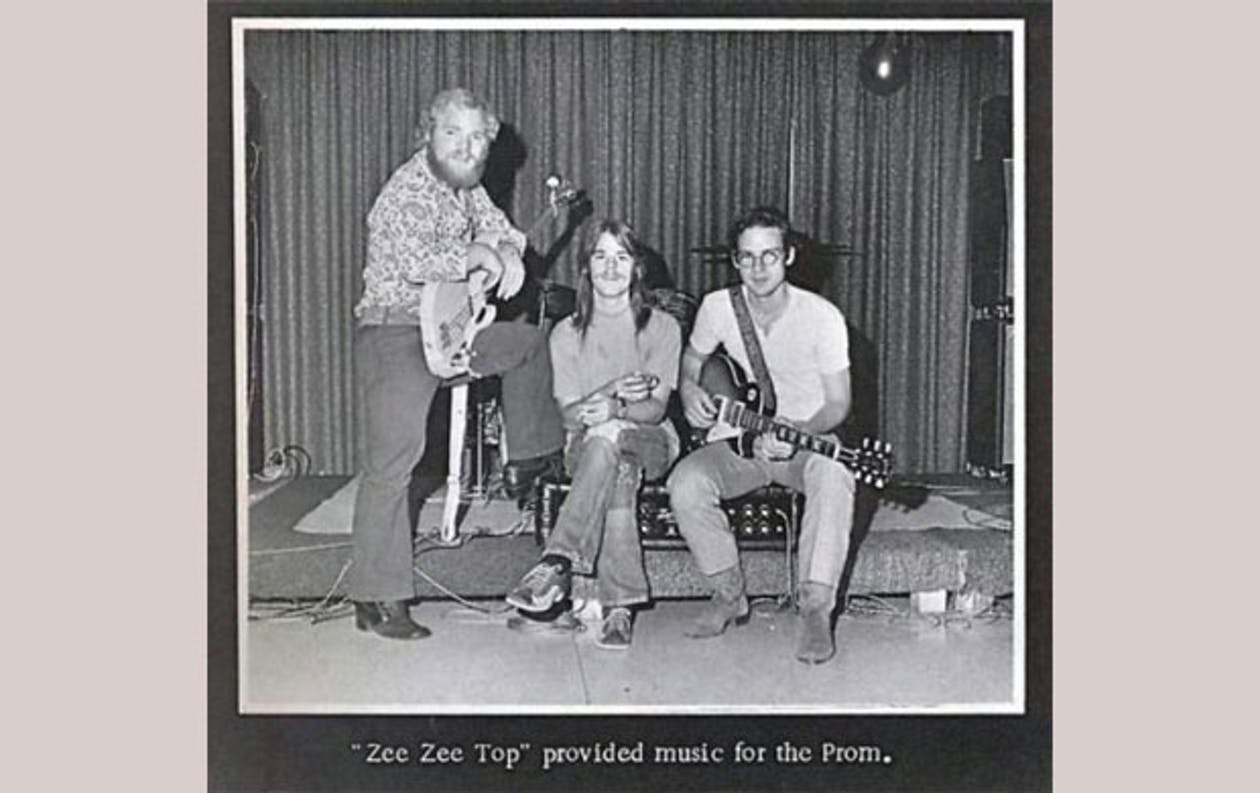 There's a neat story behind it, which you can read about here.

Musical Interlude
Why don't we stay in the 70s for a moment?
I remember most of these. I didn't count, but probably 90%. How about y'all?

Modern Marvels
Here's a cool model of an escalator
I KNEW the basement didn't just fill up with stairs. I knew it, knew it, knew it! I don't care what my grandpop told me!
And speaking of engineering, think of what goes into building a suspension bridge. I bet most of y'all have seen the famous footage of the Tacoma Narrows bridge collapse. It was a result of something called aeroelastic flutter , you can learn more about it here. Ever wonder what it's like during a high wind on a modern bridge that's designed not to collapse?
Tonight's ONT is brought to you by the RV of the future: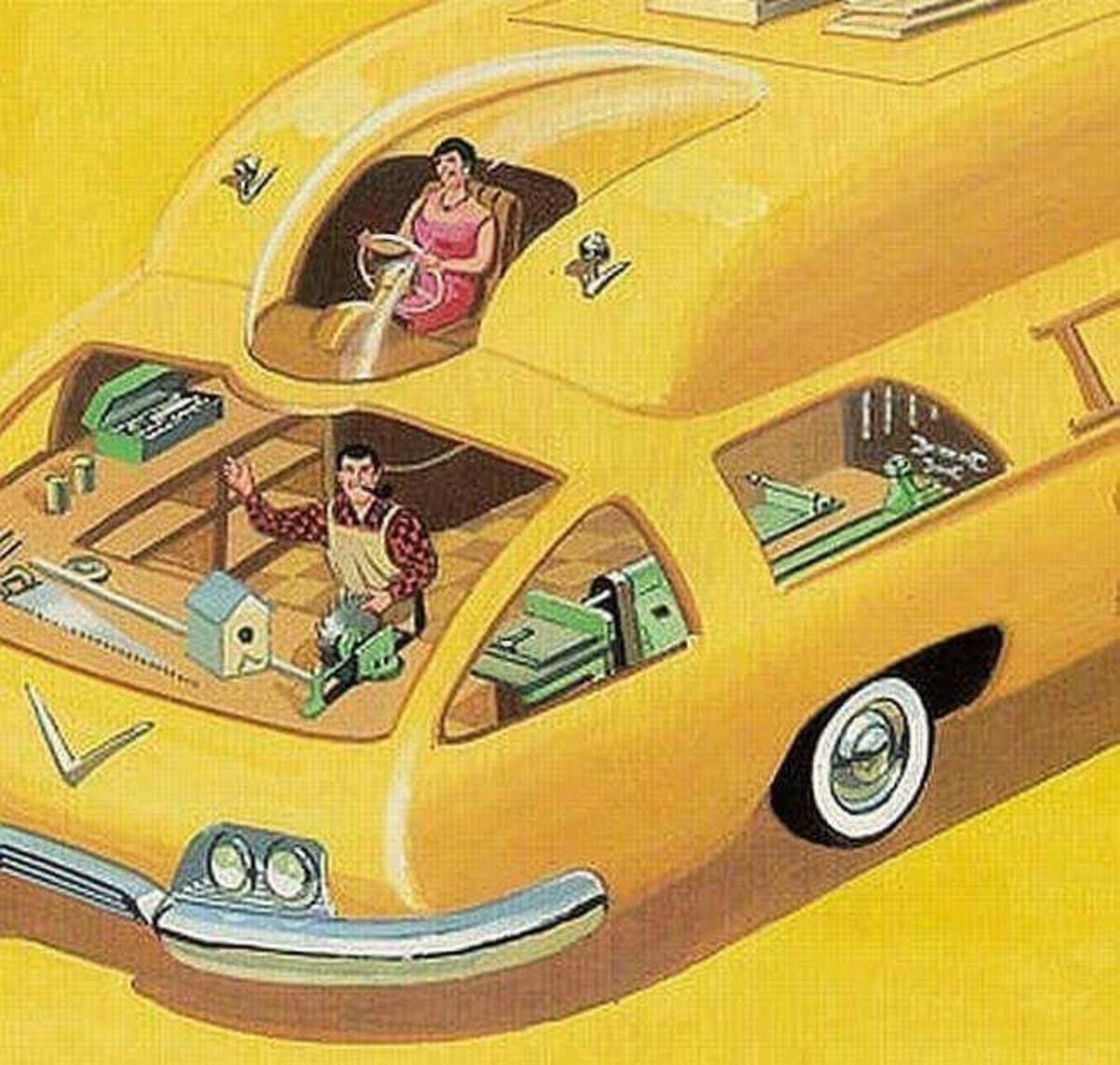 Look at that thing. I mean, who doesn't want to be running a lathe while driving down the highway at 70 per?

posted by WeirdDave at
10:01 PM
|
Access Comments