« Don LeMon Has Some Interesting Kitsch in His Kitchen
|
Main
|
Quarantine Cafe: Strange Birds Edition »
January 04, 2021
Lin Wood Says That John Roberts Knew About Antonin Scalia's Death In Advance and Then, for an Encore, Asserts That Jeffrey Epstein Faked His Own Death
If I were Nick Sandmann, I'd look for a new lawyer.
BTW, I'm not shaming anyone who believes him. If you want to believe him, believe him.
But I wouldn't send him money -- releasing evidence already in your possession is a zero-cost action.
And I'd guard against becoming optimistic about this. I don't want people to get upset when the secret evidence he keeps claiming to have continues to be secret forever.
And by the way: I am 100% sure the election was stolen.
There's a lot of evidence for this -- but it's evidence that the courts continually invent reasons to ignore.
I don't believe there's some Secret Evidence out there ready to be released that will blow this wide open, as Lin Wood suggests.
If there were such evidence-- why continue keeping it secret?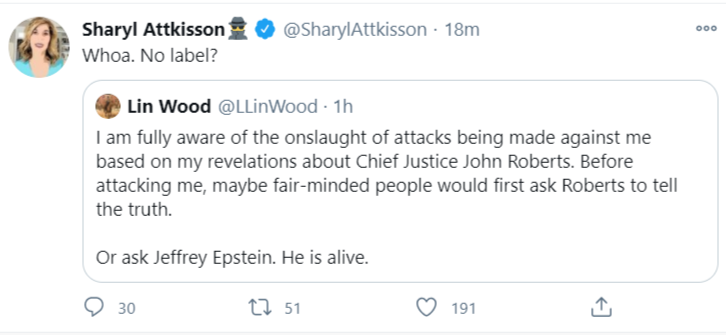 Then Lin Wood implicated... Mike Pence.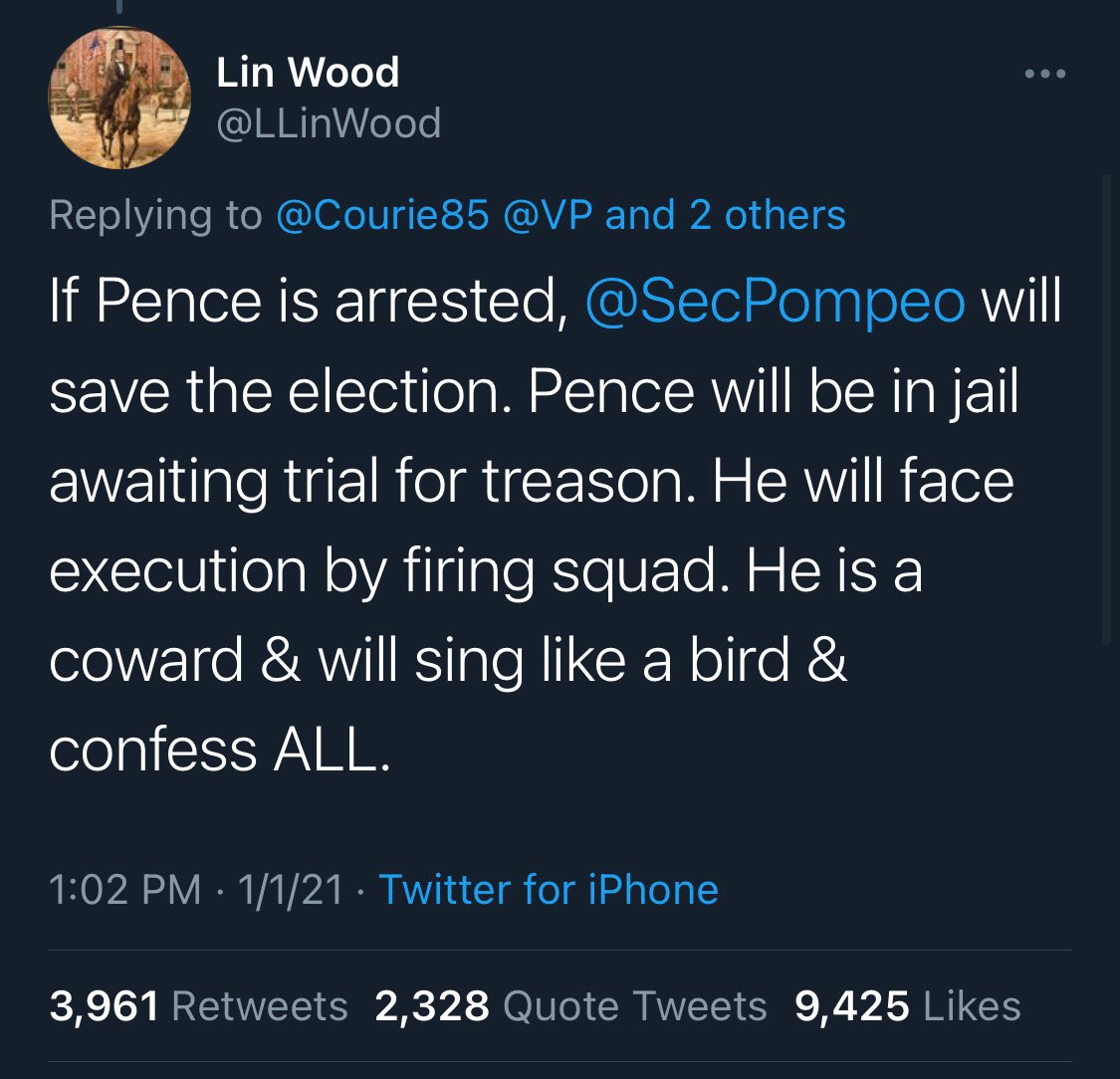 I have heard a lot of suspicions about Pence and the people he brought into his office. Supposedly some hardcore NeverTrump leakers.
It was the leaked phone call to Pence, from Flynn, with Flynn denying he had spoken to Russia about sanctions that started off the whole Russia Collusion investigation.
Nevertheless, these are completely inappropriate slanders for a defamation lawyer to be tossing out just to get retweets.
Nick Sandmann seems to be agreeing. Note that Lin Wood's choice to destroy his own credibility also hurts Sandmann.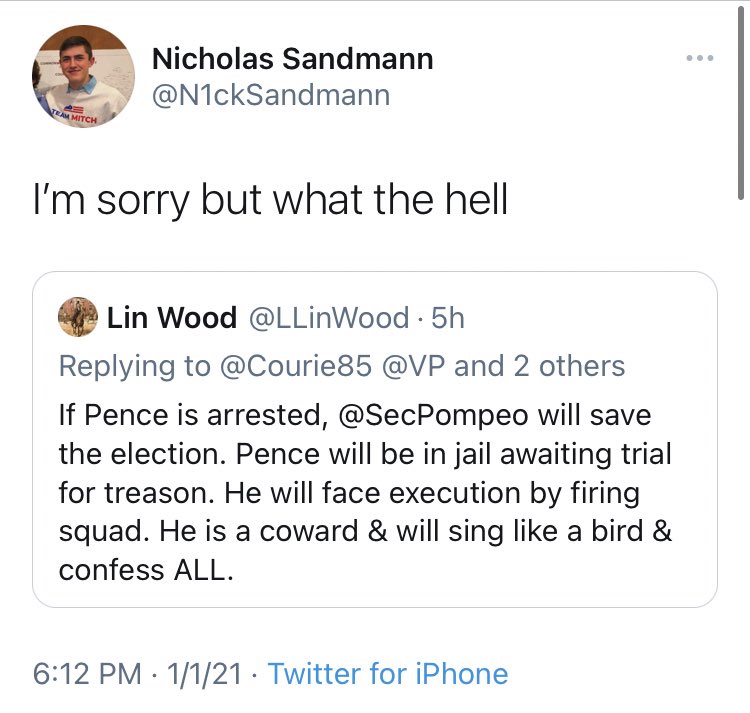 Lin Wood's doubling down:
More of his conspiracy theory at his twitter account, or here.
As a friend remarked: It's like he's running to be the new Director of QAnon.
You might think, "Well, I'd like to see the evidence."
So would I. The fact that he never reveals the evidence, but only claims to have it, means he doesn't have evidence.
Highly-invested partisans sometimes lie about having evidence. They think it's a "Nobel Lie" -- their aim is to create a public uproar about their claims which will force the media and relevant government agencies to "get serious" about the conspiracy theory and thereby compel the release of the actual evidence -- evidence which they themselves have never actually seen, but which they're sure must exist, somewhere.
People get confused about why someone would lie about having evidence. This is why. They're hoping to "bootstrap" the evidence into existence.
This happens all the time.
I've had people send me tips and scoops which they later admitted were completely false. Their idea was as I wrote above -- they had a theory they believed in. They thought if they could get people to write about "the evidence," someone somewhere would leak the actual evidence, or get a court order to produce the evidence.
They thought they were doing the right thing by just lying.
I won't scold them for that. But I personally did feel deflated when I found out the "hot tip" I was being offered was just a big lie. And of course I never trusted that person again.

posted by Ace at
06:28 PM
|
Access Comments