« EMT 01/03/21
|
Main
|
"Angry And Ignorant Is No Way To Go Through Life," Said Nobody On The Left »
January 03, 2021
Sunday Morning Book Thread 01-03-2021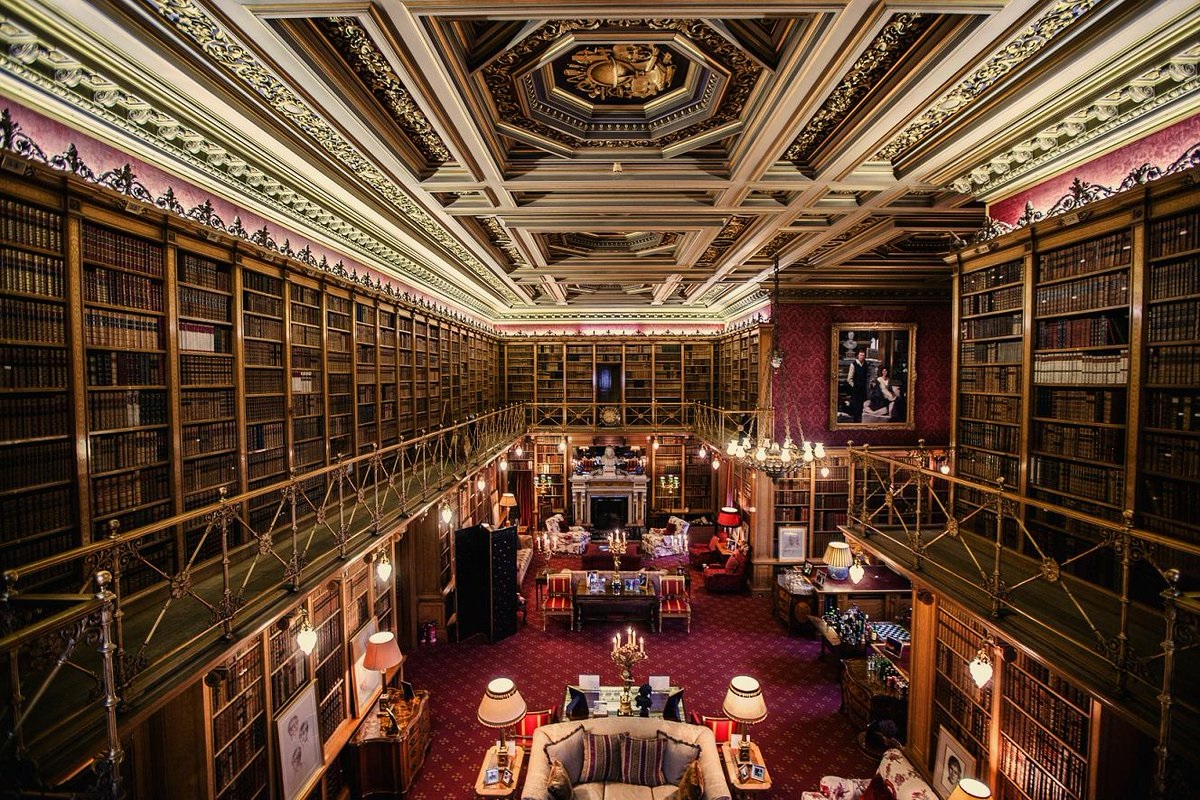 Alnwick Castle Library, Northumbria, England
Good morning to all you 'rons, 'ettes, lurkers, and lurkettes, wine moms, frat bros, crétins sans pantalon (who are technically breaking the rules). Welcome once again to the stately, prestigious, internationally acclaimed and high-class Sunday Morning Book Thread, a weekly compendium of reviews, observations, snark, witty repartee, hilarious bon mots, and a continuing conversation on books, reading, spending way too much money on books, writing books, and publishing books by escaped oafs and oafettes who follow words with their fingers and whose lips move as they read. Unlike other AoSHQ comment threads, the Sunday Morning Book Thread is so hoity-toity, pants are required. Even if it's these pants, and I can just hear the dog thinking "ok, that's the last photograph that idiot is going to take."


Pic Note:
Alnwick Castle is a castle and country house in Alnwick in the English county of Northumberland, home to the Percy family for over 700 years and remains a family home today for the 12th Duke and Duchess and their four children:
The library at Alnwick Castle contains over 14,000 books. Some of these form part of a collection started by the 9th Earl in the 16th century and recognised as one of the finest personal Renaissance libraries in England at the time.

Northumberland Estates also houses one of the largest private archives in the UK. It contains documentation on both Northumberland Estates and the Percy family over many centuries and the information contained is used in research by scholars from around the world.
Lots of stuff has been filmed at Alnwick, such as episodes of Downton Abbey and a couple of the Harry Potter movies.


It Pays To Increase Your Word Power®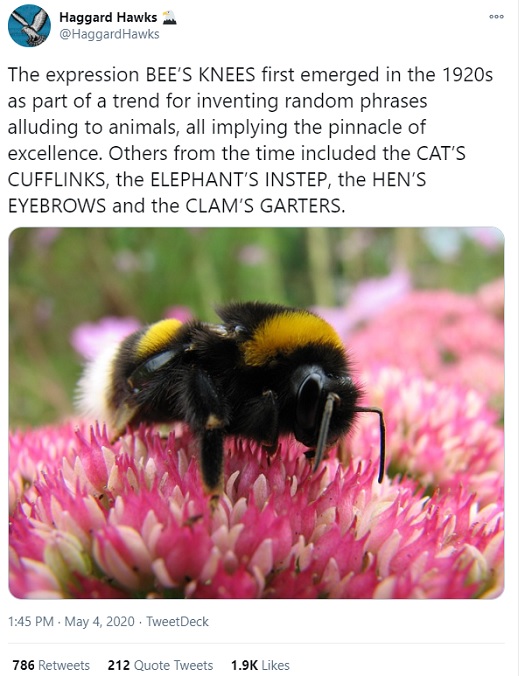 Wow, that's really the bear's hair!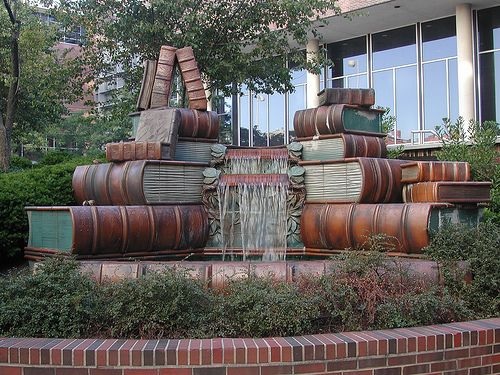 AbeBook's Most Expensive Sales of 2020
Thanks to Mike Hammer for tipping me to this, AbeBook's Most Expensive Sales of 2020:
2020 won't be remembered with much fondness. However, we had plenty of time to read, and some lucky people made notable and expensive additions to their collections. AbeBooks' most expensive sales of the year list features a book that is celebrated each year in Dublin, a map from 1482, a photography book published in 2019, a British secret service agent, some rampaging dinosaurs, a wondrous children's story and the last gunslinger.
The most expensive item was a copy of the novel Ulysses by James Joyce. What made this particular edition so special?
Published by John Lane The Bodley Head in 1936, this is a first edition bound in vellum. A fine copy with a near fine original slipcase. No. 69 of 100 numbered copies signed by Joyce, from of a total edition of 1,000. The Bodley Head's promotional announcement is laid in. It reads: "Final and definitive edition, James Joyce's Ulysses, together with much new appendix material containing documents relevant to the legal history of the book & an up-to-date bibliography of Mr. Joyce's works." Ulysses was first published in book form in 1922 by Sylvia Beach, famous for her Paris bookstore, Shakespeare and Company. Ulysses chronicles a day in the life of Leopold Bloom in Dublin. The novel's stream-of-consciousness narrative style makes it notoriously hard to read.
Not too difficult for the guy who bought it, presumably, since he shelled out $46,310 for it.
If you want a novel that's more accessible, try Dicken's 'A Christmas Carol', a copy of which sold for $27,700. Why so much?
A first edition from 1843 in near fine condition. This is the highest price ever paid for this title on AbeBooks. It was published by Chapman & Hall and contains illustrations by John Leech. Inspired by Dickens; concern for the poor, the story was an immediate success and helped to shape Christmas into the holiday it is today.
Which reminds me, Mrs. Muse and I recently saw the movie The Man Who Invented Christmas, a fictitious account of Dickens writing his famous Christmas Carol story. Various characters from the novel assume bodily form to interact with the author during the writing process. We thought it was very imaginative. And Christopher Plummer's portrayal of Ebenezer Scrooge should've gotten him an Oscar.
Other books on the list include a signed, first edition of Ian Fleming's James Bond novel Goldfinger, and a copy of Alice in Wonderland illustrated by Salvador Dali.
You can see the entire list here.


Who Dis: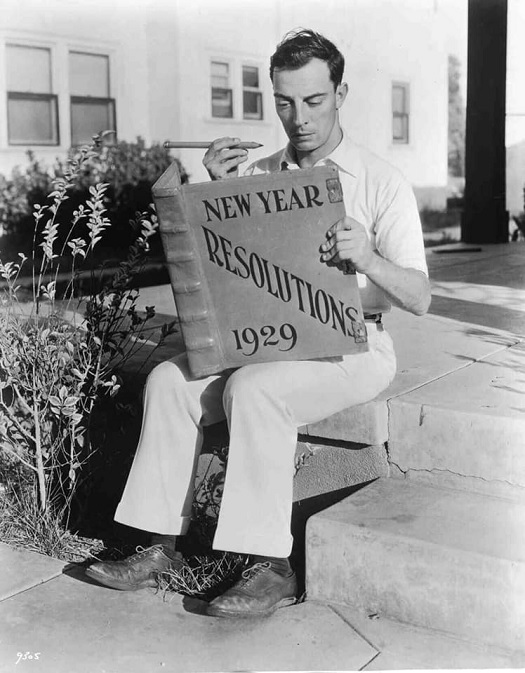 (Last week's 'who dis' was the unmistakable
Old Saint Nick
.


Moron Recommendations
I had never heard of the "hillbilly sci-fi" genre, but moron commenter Doc Stange assures me that it is a thing:
I've discovered a 13 book series -- the sage of Bob's Saucer Repair -- a hillbilly science fiction series. It's funny and fun, and as you read through the series you see more of the deeper side of the character. There's a lot of caring and kindness in Bob, characteristics we could use more of these days. Author is Jerry Boyd, all books available on Amazon in Kindle form, also Kindle Unlimited, but I enjoyed them so much I bought them all in gratitude to Mr. Boyd.
More precisely, this is called the "Bob and Nikki" series, and the title of the first one is Bob's Saucer Repair. Each of the installments costs $2.99 on Kindle, or you can what Doc Strange did, and buy the whole lot all at once for $38.87.
___________
While I was looking at Bob's Saucer Repair, Amazon waved this one in front of me, The Forgotten: The Complete Trilogy by M.R. Forbes that looked like it might be interesting. In this universe the characters don't zip around the galaxy in hyperspace, or through wormholes, or using some kind of warp drive, but the ships just plod along at sub-light speeds, so it takes centuries and generations to get anywhere. Certainly not a new concept, but it does pose its own set of problems:
Sheriff Hayden Duke was born on the Pilgrim, and he expects to die on the Pilgrim, like his father, and his father before him.

That's the way things are on a generation starship centuries from home. He's never questioned it. Never thought about it. And why bother? Access points to the ship's controls are locked, the systems that guide her automated and out of reach. Life isn't perfect, but Hayden has all he needs to be content.

Until a malfunction forces his wife to the edge of the habitable zone to inspect the damage.

Until she contacts him, breathless and terrified, to tell him she found a body and it doesn't belong to anyone on board.

Until he arrives at the scene and discovers both his wife and the body are gone.

The only clue? A bloody handprint beneath a hatch that hasn't opened in hundreds of years.

Until now.
There are three books in this series, Forgotten, Forsaken, and Unforgiven. You can buy each separately, but the complete trilogy is selling for only 99 cents, so why would you not want to take advantage of that?
___________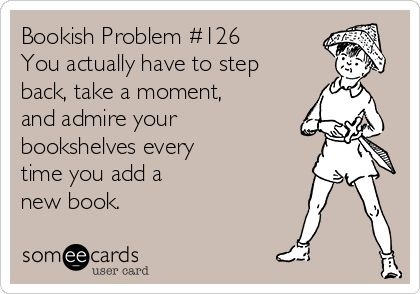 8 In 897 A.D., "Pope Stephen VII set in motion a solemn trial of the late Pope Formosus... The corpse itself was dragged from the tomb where it had rested for eight months and, dressed again in its sacerdotal robes, was brought into the council chamber. There it was propped up in the throne that it had occupied in life while, in a parody of legal form, the "trial" went its blasphemous way. The corpse was provided with a council, who wisely kept silent while Pope Stephen raved and screamed his insults at it."

-- from "The Bad Popes" by E.R. Chamberlin

Posted by: All Hail Eris, Iron Fist in Velvet Glove in Iron Gauntlet Clutching an Iron Mace at December 27, 2020 09:06 AM (Dc2NZ)
Erin did not specifically recommend The Bad Popes, but it looks like she'd been having a lot fun with it the past couple of weeks, so let's have a look at it. First published in 1963, Amazon calls The Bad Popes "a dramatic account of some of the most notorious figures of medieval and Renaissance history who ruled from the Eternal City."
E. R. Chamberlin examines the lives of eight of the most controversial popes to have ruled over the Holy See, from the reign of Pope Stephen VI, who had his predecessor exhumed, put on trial and thrown in the Tiber, in the ninth century, through to Pope Clement VII, the second Medici pope, whose failed international policy led to the Sack of Rome in 1527.

Some [popes] have been accused of murder, many have had mistresses, while others sold positions in the church to their followers or gave land and wealth to their illegitimate children.

The Bad Popes explains how during these six centuries the papal monarchy rose to its greatest heights, as popes attempted to assert not only their spiritual authority but also their temporal power, only for it to come crashing down.
The good news is that The Bad Popes can be purchased on Kindle for only $3.99.
___________
I read Tailspin by Bernard Connors about a suspect in the famous Sam Sheppard (that's Dr. Sam Sheppard!) murder case, Major James Call. Major Call was, if not a hero, at least an honorably serving Air Force combat veteran. His life fell apart when his wife died and he became a thief, burglar, robber, and murderer. In fact, he was an adrenaline junkie who drank too much, gambled too much, and was generally insubordinate before the death of his wife. The evidence linking him to the Sheppard murder is thin, basically that he was in the area at the time and did audacious things

Posted by: Anonosaurus Wrecks, Tyrannosaur Wrangler at December 27, 2020 09:54 AM (+y/Ru)
The Amazon blurb for Tailspin: The Strange Case of Major Call doesn't say much more than what Anonosaurus Wrecks already already mentioned, other than the author being a Former FBI agent. No e-book version appears to be available. Have you ever known anyone like Call, who appear normal and then suddenly they just kind of go off the deep end? It's kind of frightening to watch, because I always think, if it can happen to that other guy, then what's to stop it from happening to me?
___________
And then I saw another book with the same title that looked interesting: Tailspin: The People and Forces Behind America's Fifty-Year Fall--and Those Fighting to Reverse It, and the thing that caught me about it was the author, Steven Brill. Anybody else remember Steven Brill? Or his site, Brill's Content? Whatever happened with that? It was A Big Thing for about 6 months back in the early days of the interet, like 1998-2000, then poof, gone. Anyway, Tailspin, published in 2018, appears to be an attempt to diagnose and repair all of our latest woes:
In this revelatory narrative covering the years 1967 to 2017, Steven Brill gives us a stunningly cogent picture of the broken system at the heart of our society. He shows us how, over the last half century, America's core values—meritocracy, innovation, due process, free speech, and even democracy itself—have somehow managed to power its decline into dysfunction. They have isolated our best and brightest, whose positions at the top have never been more secure or more remote.

The result has been an erosion of responsibility and accountability, an epidemic of shortsightedness, an increasingly hollow economic and political center, and millions of Americans gripped by apathy and hopelessness. By examining the people and forces behind the rise of big-money lobbying, legal and financial engineering, the demise of private-sector unions, and a hamstrung bureaucracy, Brill answers the question on everyone's mind: How did we end up this way? Finally, he introduces us to those working quietly and effectively to repair the damages.
Is Brill a liberal or conservative? I've forgotten that, too. I have no idea if this book is any good. I just know that if you want to read it, the Kindle edition is $4.99.
___________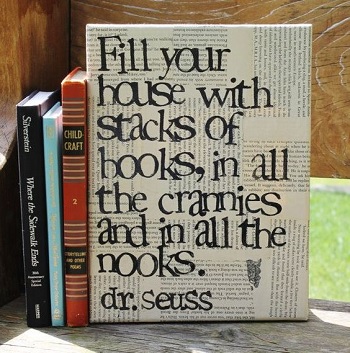 Books By Morons
I've mentioned the books for moron author and commenter 'Secret Squirrel' in the past. He's got a military comedy written in Shakesperian English, a military science fiction novel, and a children's book about hunting.
But he also is trying to crowdsource-fund a card game he has developed. He tells me:
Basically, I created a family friendly card game based on a WW2 theme. It's called War Plan: RAINBOW 5. The game is for 2-5 players and the object is to collect 5 Campaign cards first. You destroy the other players using a series of cards.
There's a lot more info about the game, how to play it, the history behind it, etc, at the Kickstarter page. It sounds like a game that folks who hang out at this Smart Military Blog™ might be interested in.
___________
If you like, you can follow me on Twitter, where I make the occasional snarky comment.
___________
So that's all for this week. As always, book thread tips, suggestions, bribes, insults, threats, ugly pants pics and moron library submissions may be sent to OregonMuse, Proprietor, AoSHQ Book Thread, at the book thread e-mail address: aoshqbookthread, followed by the 'at' sign, and then 'G' mail, and then dot cee oh emm.
What have you all been reading this week? Hopefully something good, because, as you all know, life is too short to be reading lousy books.

posted by OregonMuse at
09:00 AM
|
Access Comments