« Saturday Evening Movie Thread 01-02-2021 [TheJamesMadison]
|
Main
|
EMT 01/03/21 »
January 02, 2021
Saturday Overnight Open Thread (1/2/21)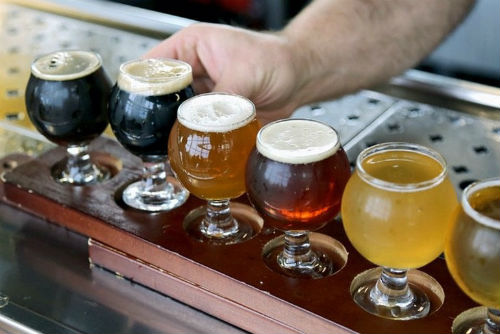 ***
The Saturday Night Joke

When I was a young kid, I used to go to David's barber shop on Brighton 9th. David used to whisper to his customer, "This is the dumbest kid in the world. Watch while I prove it to you."
So David put a dollar bill in one hand and two quarters in the other, then called me over and asked, "Which do you want, son?"
I would always take the quarters and leave.
"What did I tell you?" said David. "That kid never learns!"
Later, when the customer left, he saw me coming out of the ice cream store. "Hey, son! May I ask you a question? Why did you take the quarters instead of the dollar bill?"
I licked my cone and replied, "Because the day I take the dollar, the game's over!"
H/T Isophorone Blog
***
Good fences make good neighbors. The same cannot be said for lighting.

'Lit up like Wrigley Field:' Man who aimed 8 flood lights at neighbor's home can't beat conviction, $200 fine

A central Pennsylvania man was so annoyed with what he regarded as light pollution from his next-door neighbor's house that he decided to fully illuminate his displeasure.

So, Joseph McConnell got eight construction-grade floodlights – the kind you see at highway work sites – aimed them at his neighbor's home and turned them on.

As a police officer who answered the resulting complaint described it, those floodlights caused McConnell's entire Manheim Township neighborhood to be "lit up like Wrigley Field," the stadium where the Chicago Cubs play.
***
All good things must come to an end. Good bye Fucking, Austria.

A small Austrian village has finally grown tired of its name of Fucking - a name it has held since the 11th century - and officially changed it this week...

Hopefully the Amish won't change anytime soon.............

***

Damn squirrels. Woman had her ass kicked by squirrel.

A woman was left covered in blood after being mauled by an aggressive squirrel she likened to an MMA cage fighter. Michelle Frederick, from Queens in New York, still has bruises after the furry rodent launched on her outside the front door of her home last week. Frederick said: 'We're wrestling in the snow and there's blood everywhere and my fingers getting chewed and it won't let go. Eventually, it just stopped and there I was a big bloody mess.' She added: 'You hear someone has been bitten by a squirrel, you're like "Okay, you got a little nib, what's the deal?" But this was – this was an MMA cage match! And I lost!' A security camera captured the gory attack, and showed the squirrel latched on to Frederick's hand.
***

An interesting man and quite the story. Meet one Dynamite Pete.

LOUISVILLE, Neb. — There was a time when dang near everybody in Louisville knew about Dynamite Pete.

If you didn't spot the shoeless hermit walking into town for supplies, perhaps you heard his 200-year-old Jacob Stainer violin squeaking out "Turkey in the Straw" from the woods. Or maybe you saw him walking on his hands with a bottle of whiskey in his mouth to win a bet.

Legend has it that ol' Pete, antagonized by a group of railroaders, once lit a stick of dynamite in a South Bend bar and asked, "Which of you kids are man enough to stay and have a drink with me?"

The patrons scattered, and barefoot Pete spat on his dirty fingers, pinched the wick and collected the orphaned beers for himself.

That story dates back more than 70 years. The man — whose real name was Levi Everett — died in 1949.
***

Flatulence and matches = Saturday ONT.
***
Chicken Nugget consumption champion.
Nela Zisser, the former Miss Earth New Zealand and a medical student, still found time to be an eating champ.

Guinness World Records on Wednesday posted video of her setting the mark for most chicken nuggets consumed in a minute. (Watch the clip below.)

The clip showed Zisser devouring the fast food favorite in real time during an attempt in Auckland, New Zealand. She slowed at the end as if she'd bitten off more than she could chew but still gulped down a record 298 grams (10.5 ounces). The record is measured by weight but for those counting, she had 16 nuggets.

Zisser, 28, said previously she had to eat at least 200 grams for the record, her first Guinness achievement, which she accomplished last month.
***
Maybe after woofing down all of those chicken nuggets moose milk might help.Yes, Moose Milk, leave it to those funny Canucks.
***

Everything you wanted to know about dietary guidelines but were afraid to ask. No mention of valu-rite consumption.

The newest dietary guidelines from the U.S. federal government are out, and there are some surprising omissions. While the guidelines continue to emphasize the value of a balanced diet rich in fruits and vegetables, they don't recommend that American men substantially cut down on alcohol—contrary to the advice provided by outside experts commissioned by the government earlier this year.

The U.S. Dietary Guidelines for Americans are updated every five years and are meant to reflect the current scientific consensus on nutrition. Though they're obviously only recommendations, they do shape federal policies and programs focused on nutrition, such as school meal programs, as well as influence the food and restaurant industry at large.
***

Ingenious or too much time on one's hands? Rats play basketball.
***

Need something to do tomorrow? Time to clean the garage and/or shed?

9 Things in Your Garage You Should Toss

What happens when your garage is a cluttered mess? Then it's time to start tossing things out. Use this guide to help.
***

I paint landscapes and make fishing lures. I wouldn't consider these strange but interesting hobbies. Here are 50 strange but interesting hobbies.
***

To protect and serve unless it's a cemetery.
***
Isn't public land just that, public? Arizona considering the halt of trail cameras.

A new regulation is up for comment in Arizona. It looks to ban the use of trail cameras for the 'take of wildlife.' Hunters, take note.

It's not uncommon to stumble across a trail camera on public lands in the West. But if Arizona's game commission gets its way, people will likely see far less of them in places frequented by Arizona hunters, like the Tonto National Forest.

The proposed regulation takes aim at a surging number of trail cameras in sensitive game habitat. And some of the regulation is particularly aimed at stopping the potential sale of photographs and data from strategically placed cameras, which could lead to an even greater issue with the technology.
***
This is pretty cool: Amateur Batman Builds His Own Wrist Mounted Grappling Gun

A childhood spent obsessing over Batman's wonderful toys eventually transitions to a disappointing adulthood where you realize those gadgets just can't exist in real life, even with a billion-dollar budget. That hasn't stopped many from trying, and JT from YouTube's Built IRL has come closer than most at recreating Batman's grappling gun.

The project actually started over a year ago while JT was interning on another popular YouTube channel known for its impressive builds of fictional superhero gadgets: Hacksmith Industries. Building a working grappling gun isn't easy, and it's made all the harder when it's supposed to perform the same way Batman's does with enough torque and power to physically lift a fully grown person off the ground as the cable attached to the hook is slowly retracted. It's such a demanding creation that JT has actually dedicated five entire videos over the past year to the build and all the unique challenges and problems that had to be overcome with clever engineering.
***
The ONT Musical Interlude
Born on this day: 2 Jan 1936
Roger Miller singer, guitarist and TV star. (1965 UK No.1 & US No.4 single 'King Of The Road'). He won four Grammy awards in 1965 including Best Country & Western Album. Roger died of lung cancer on October 25th 1991, aged 56. Scottish duo The Proclaimers had the 1990 UK No.9 hit with their version of 'King Of The Road.' via thisdayinmusic.com
&&&
On this day: 2 Jan 1980
US singer Larry Williams was found dead from a gunshot wound to his head in his Los Angeles, California home aged 45. Williams had the 1957 US No.5 & UK No. 21 single 'Short Fat Fannie.' Also known for 'Bony Moronie' and 'Dizzy Miss Lizzy.' The Beatles, Rolling Stones, Dr. Feelgood, Flying Burrito Brothers, Johnny Winter, Little Richard, The Who, Ritchie Valens and Bill Haley & His Comets all covered his songs. via thisdayinmusic.com
&&&
***

If his first name isn't a Genius then his legal counsel certainly earned him a Genius Award Winner.

Standard lawyer jokes aside, attorneys must adhere to strict ethics guidelines or risk losing their licenses to practice law. One West Virginia lawyer learned the eh, hard way, that bartering is not allowed under the rules of professional conduct.

McGinnis E. Hatfield was stripped of his license to practice law, courtesy of the West Virginia Supreme Court.

Here's the backstory. Hatfield and a friend visited the Cherry Bomb Gentleman's Club back in 2013. While inside, Hatfield paid a woman (known in court documents as B.W.) for a lap dance. Hatfield had apparently made quite the impression on B.W., as she later attempted to retain his services to represent her in a divorce. When she couldn't pay his $1,500 retainer fee, he asked for sexual favors instead.

Instead of engaging in the seedy barter transaction, B.W. filed a disciplinary complaint against Hatfield. As part of her case, she provided the West Virginia Disciplinary Board with transcripts and recordings of six conversations between herself and Hatfield. The eventual result was that the Board brought disciplinary proceedings against Hatfield.
***

Tonight's ONT has been brought to you by One Of Those Guys.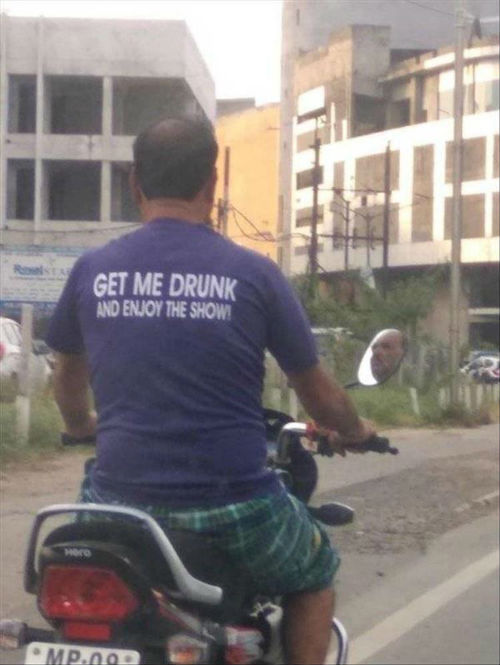 Notice: Posted with permission by the Ace Media Empire and it's profitable subsidiary AceCorp, LLC.

posted by Misanthropic Humanitarian at
09:30 PM
|
Access Comments