« New ways to think about nihilism [KT]
|
Main
|
Ace of Spades Pet Thread »
January 02, 2021
Saturday Gardening and Puttering Thread, Flying High in 2021 [KT]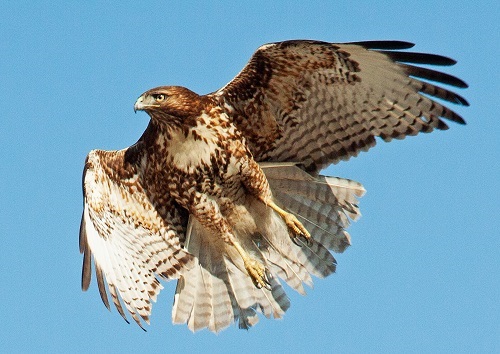 Actually, I am personally not flying very high today. A lot of 2020 was for the birds, and our power went out yesterday. My brain capacity is about limited to a single theme. So I thought maybe today we could concentrate mostly on birds. The spectacular shot above was taken by By-Tor. More coming later:
Hawks can be hard to identify, because the juvenile versions don't look all that much like the adult versions. I think here I have a mix of adult and juvenile Red-Tailed and Ferrugenous hawks. There are other clues besides coloration- location, prey, behavior, flight.

The location here is a mile or so square field, in a commercial area, with lots of ground squirrels.

Canon EOS D50, Sigma 100-300EX, Canon 70-200L
Do you know what kind of hawk this is?
MarkY and lizabth also sent in some photos of birds this week. And we have some other content from The Horde as well. Lizabth reminds us not to be lunch if we can help it:
Sometimes you're lunch. Sorta how a few of us might feel after 2020. When I took this shot, the little dangling feet of the mouse were still moving wildly.

Kestrel, America's littlest falcon.

lizabth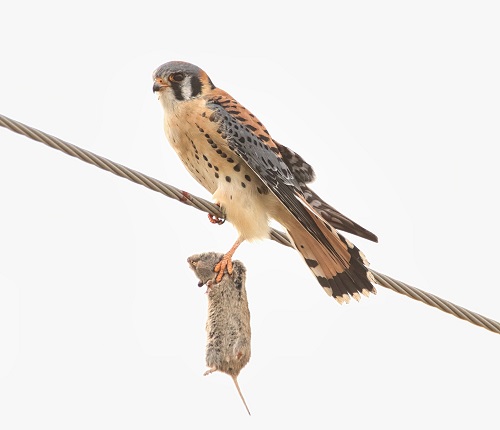 An amazing photo.
More hawks, from By-Tor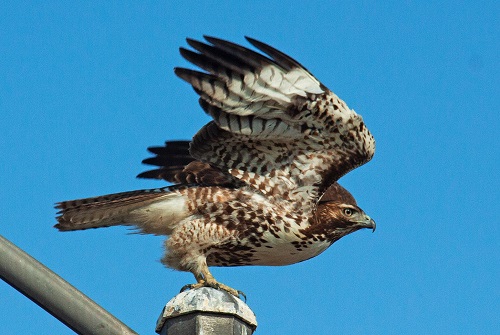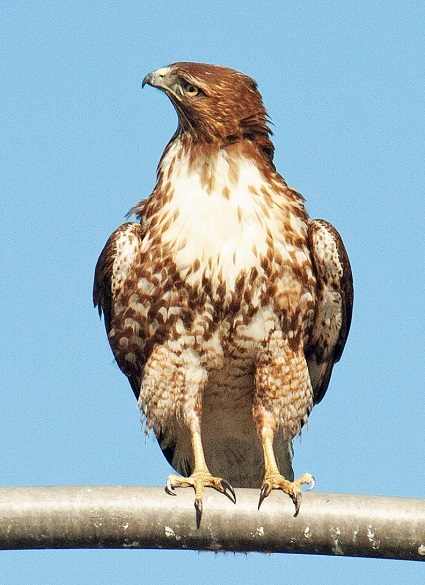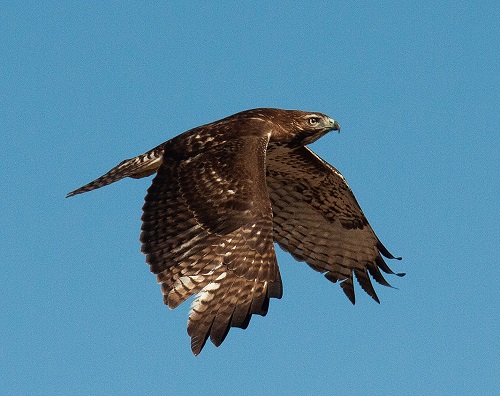 Music
Die Fledermaus Overture
Die Fledermaus flies at night, so it usually doesn't have to worry about birds of prey.
I had not realized that the action begins in the apartment of the Einsteins
More birds
Hope you and yours had a Merry Christmas and wishing all a Happy New Year.

About 3" of snow here on the 1st. Not much to do but eat and watch the birds.
So, we have a cardinal with a bad hair day, a red-breasted woodpecker with a cardinal flying in, a downy woodpecker,a tufted titmouse, and then some doves.

Also last week, on Saturday morning it was 8 degrees, with a fierce north wind, and I saw something hunkered down below the dam of our small pond. Could not ID till it raised its head to look at a car coming in. Heron. Bad pic, but it's what I got!

Thanks for what you do!

MarkY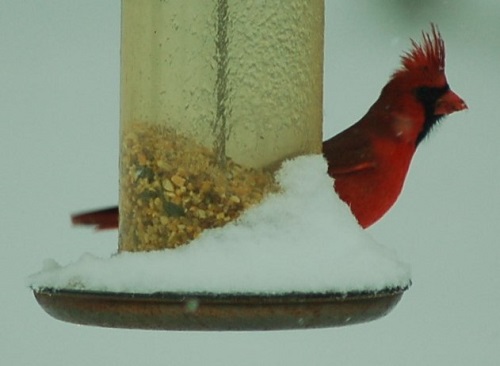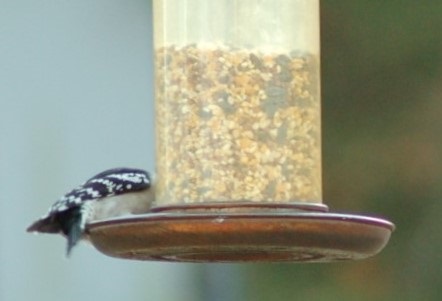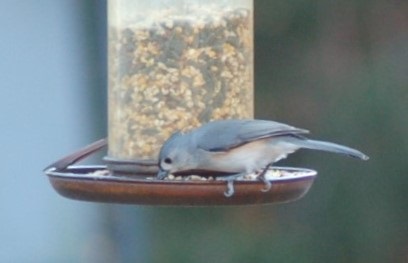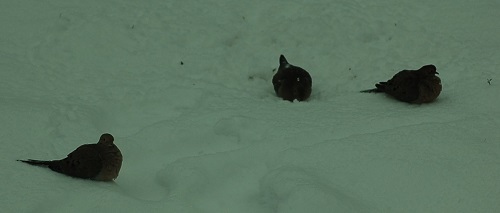 Hope I did that right.
Gardens of and Puttering by The Horde
We had lots of puttering in the comments last week. Including some super puttering by AZ deplorable. WOW. Plus Improved Meyer lemons and tomatoes in the garden. Cherokee Purple gets a special mention.

Kindltot would like some tips on the canning lid shortage.
And Kindltot and MarkY discussed wattle row covers. More than one kind.
And this is lovely:
I wasn't able to get this ready in time for the Day After Christmas thread, but maybe you can find a spot for it in next week's thread. It falls into the category of "Puttering", and is a photo of my just-finished 5-panel counted cross stitch Nativity Scene. Though it's missed Christmas, it *would* be in time for Epiphany (January 6). Thanks!

Dr. Mabuse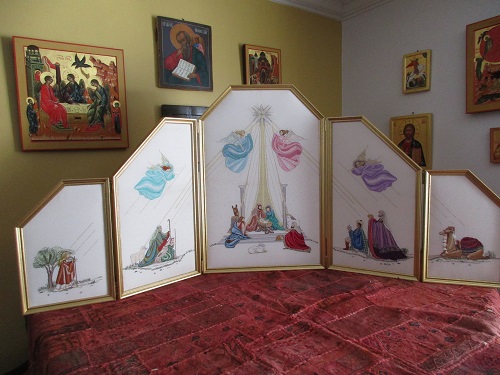 If you would like to send information and/or photos for the Saturday Gardening Thread, the address is:
ktinthegarden
at that g mail dot com place
Include the nic by which you wish to be known when you comment at AoSHQ,
unless you want to remain a lurker.


posted by Open Blogger at
01:41 PM
|
Access Comments