« Quarantine Cafe: That Awkward Limbo-Period Between Blowing Off Work Pre-Christmas and Blowing Off Work Pre-New-Years Edition
|
Main
|
The Morning Report - 12/30/20 [J.J. Sefton] »
December 29, 2020
Tuesday Overnight Open Thread (12/29/30)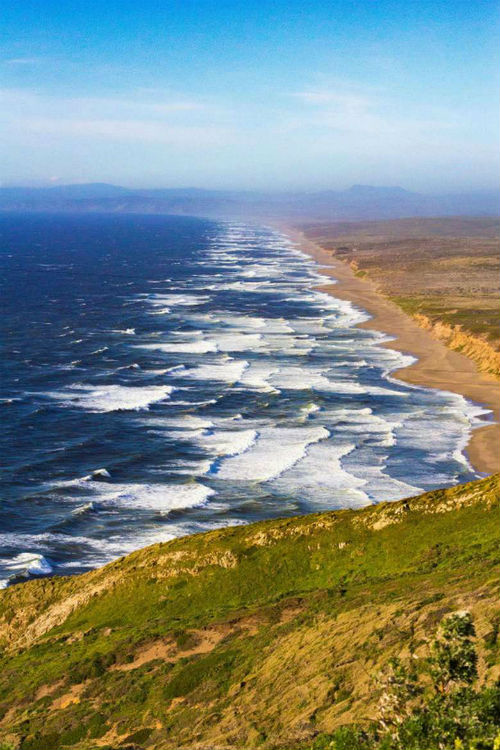 ***
The Quotes of The Day

Quote I

"Honouring the divine feminine is how we can create a world based on compassion, caring and unity." Niki Trosky

Quote II

"where the technology is today ... You can't really set the standard that can't be met. EPA Administrator Andrew Wheeler
Quote III

"Everyone heals in their own way from a tragic incident. And this incident was a hit and run that left him almost bleeding to death at the side of the road. So he was trying to find some way to have closure, some way to kind of feel whole again, and this was a unique way to do so." Head Director of the PNHC Ben Lovatt
Quote IV

Whether Trump secretly harbored despotic ambitions is both unknowable and irrelevant. If he did, he never exhibited the slightest ability to carry them out or orchestrate a sustained commitment to executing a democracy-subverting plot. Glenn Greenwald
***
From the Land Down Under Land of Totalitarians: Thou shalt not hug or smooch on New Year's Eve.

Authorities in Victoria, Australia have banned kissing and hugging on New Year's Eve despite the fact that there have been no new cases of COVID-19 in two months.

State Premier Dan Andrews said hugging and kissing should not take place during celebrations between anyone but immediate family members.

"Just as Christmas was a little different this year, New Year's Eve will be too," the Victorian Government said.
***
When you strike at a king, you must kill him.

The effort to recall Gavin Newsom just got a half a million dollar boost from an Orange County, California firm.

Politico reports "Irvine-based consulting firm Prov 3:9, LLC contributed $500,000 to one of the committees seeking to put a recall election before California voters. The effort also received roughly $100,000 from Sequoia Capital partner Douglas Leone and his wife Patricia Perkins-Leone, who donated hundreds of thousands of dollars to President Donald Trump and allied Republican groups this last campaign cycle."

Alright offended lot, get a grip it's hyperbole.
***
I think the world would be better off if Bill Gates got involved with hookers and blow instead of science.

Bill Gates Had a Plan to Stop Global Warming—Until Science Got in the Way

For some reason, the corporate media and global foundations believe Bill Gates has the answer for everything. They listen to him talk about epidemiology and vaccines. I am not sure becoming a billionaire by stealing someone else's operating system and requiring outside help to build it makes you an expert in either of these areas, especially after you've put out a product as bad as Windows Vista.

But that is not all. In addition to yammering about COVID-19 and how we need to change the world as a result of a pandemic that was less than the Chinese Communist Party would have us believe, now Gates believes he can block out the sun—to save the world from global warming, of course. Is there nothing he can't do? According to Reuters:
***
In a house of women at one time I never knew about: Period Poverty

An officially recognized student organization at Boise State University is aimed at promoting "menstrual equity."

The "Menstrual Equity Club" formed in 2019 with the mission of raising awareness about period poverty and menstrual health. The group also intends to serve the campus and community through educational events and menstrual product drives, while breaking down the stigma surrounding periods.

According to The Arbiter, the Boise State student newspaper, the club accepts "menstruators" and "non-menstruators."

"The club is accepting of all members, menstruators and non-menstruators, to learn and further our mission!" according to the group's official page.

As you enter the year 2021 you will thank The ONT for this informative lesson.
***

Did Twitter pick on the wrong "little guy"?

Hunter's Laptop: Computer Repair Shop Owner Sues Twitter For $500 Million In Defamation Suit

Twitter has been sued by a Delaware computer shop owner who says the social media giant effectively labeled him a "hacker" after he was outed as the source of Hunter Biden's laptop.

John Paul Mac, who provided signature evidence that Hunter Biden dropped his laptop off at the Wilmington, Delaware repair shop - subsequently abandoning it, says Twitter's actions forced him to shut down the 'Mac Shop' after Twitter said the New York Post's exposé on the laptop violated its "hacked materials" policy - which they initially disallowed from being shared across the network, according to Variety.

Well that didn't take long..........Lowly peons don't have standing.


Judge Dismissed Hunter Biden Laptop Repairman's Lawsuit Against Twitter the Same Day It Was Filed

The Delaware computer repairman at the center of the Hunter Biden laptop story that popped up before the election filed a defamation lawsuit against Twitter on Monday that also was dismissed on Monday. John Paul Mac Isaac attempted to sue Twitter for $500,000,000 in the U.S. District Court for the Southern District of Florida but was immediately shot down because the complaint "fail[ed] to allege complete diversity."
***

Robotics continue to advance................

***

Who died and made they these assholes God? Reason #176 I hate government.

DC Passes Bill to Vaccinate Children Without Parental Consent or Knowledge

Neon Nettle: Lawmakers in the District of Columbia (D.C.) have passed a bill allowing children to be vaccinated without parental consent or even their parents' knowledge.

The "Minor Consent for Vaccinations Amendment Act," B23-017, was passed in D.C. last month.
***

When you kill the goose which laid the golden egg isn't enough. You have to add insult to injury.
As it is simply too embarrassing for politicians to admit the state needs the technology industry after more than a decade of antagonizing the men and women who built it, and as it is political suicide for incumbent politicians in a one-party state to admit that every one of the problems we're facing has been created by our elected leaders, a moral argument for tech's responsibility to California, and specifically the Bay Area, has recently been produced. It goes something like this: young ambitious people moved to the state, and struck gold. But rather than "give back" to the land, they're leaving with resources they "took" from the region. Like the milkshake guy from There Will Be Blood, sucking oil from the earth. Like the evil army people from Avatar, and their unquenchable thirst for unobtanium. It's the Substack Billionaire Boy's Club at it again, but this time with shovels and axes and the exploitative fantasy of eating up all the "low-income" 29 million dollar mansions in Miami Beach.
***
Perhaps the answer is to convert to the Amish religion and wear an aluminum foil hat at all times. How your digital trail ends up in the hands of "The Man".

Michael Williams' every move was being tracked without his knowledge—even before the fire. In August, Williams, an associate of R&B star and alleged rapist R. Kelly, allegedly used explosives to destroy a potential witness's car. When police arrested Williams, the evidence cited in a Justice Department affidavit was drawn largely from his smartphone and online behavior: text messages to the victim, cell phone records, and his search history.

The investigators served Google a "keyword warrant," asking the company to provide information on any user who had searched for the victim's address around the time of the arson. Police narrowed the search, identified Williams, then filed another search warrant for two Google accounts linked to him. They found other searches: the "detonation properties" of diesel fuel, a list of countries that do not have extradition agreements with the US, and YouTube videos of R. Kelly's alleged victims speaking to the press. Williams has pleaded not guilty.
***
The ONT Musical Interlude
On this day: 29 Dec 1980
American singer, songwriter Tim Hardin died of a heroin overdose. Hardin wrote the songs 'If I Were A Carpenter' (covered by Bobby Darin, Johnny Cash and June Carter, The Four Tops, Leon Russell, Small Faces, Robert Plant and Bob Seger,) and 'Reason To Believe', (covered by Rod Stewart). Hardin appeared at the 1969 Woodstock Festival. via thisdayinmusic.com
&&&
Born on this day: 29 Dec 1955
Neil Giraldo, Pat Benatar group, (1985 UK No.17 single 'Love Is A Battlefield', plus 10 other US Top 40 singles). via thisdayinmusic.com
***

If you expect Santa Cops to give good gifts. Don't be a Genius Award Winner.

When a Louisiana cop early today informed her that she was under arrest for driving with a suspended license and a probation violation warrant, motorist Renee Whiddon would have none of the patrolman's Scrooge-like attitude.

"No, it's Christmas," Whiddon said as she turned away from Deputy Timothy Fischer and began to run from her vehicle, which was pulled over on a street in West Monroe around 4:35 AM.

Whiddon's getaway was brief, however, as Fischer noted in an arrest affidavit.

"Whiddon made it a very short distance before she ran into a parking lot sign and fell to the ground," the cop reported.

Seen above, the 34-year-old Whiddon was then handcuffed and transported to jail, where she was booked on several charges, including methamphetamine possession and resisting an officer.

Bond has not been set for Whiddon, so it appears likely she will spend Christmas Eve and Christmas behind bars.
Allegedly she's been very, very naughty.
***
What could have been a horrific ending, didn't. Tonight's Feel Good Story of The Day.

The dog was seconds from death when she was seen on the tracks near Liverpool Central station by a train driver at 8.20am on Sunday. The driver was able to stop just in time and rescue the dog, whose thick fur was singed, before contacting the RSPCA. Inspector Vicki McDonald, from the animal charity, said: 'The dog smelt strongly of burning and was bleeding from the mouth as well as suffering a leg injury which she couldn't bear weight on – it is miraculous she is alive.
***

Tonight's ONT has been brought to you by Funeral Functionality.
Notice: Posted with permission by the Ace Media Empire and AceCorp, LLC. The views expressed do not represent the views of staff, management, sponsors or furry little animals.

posted by Misanthropic Humanitarian at
09:50 PM
|
Access Comments