« Saturday Gardening and Puttering Thread before Christmas [KT]
|
Main
|
Saturday Afternoon Chess thread 12-19-2020 »
December 19, 2020
Ace of Spades Pet Thread
(H/T ALH)
&&&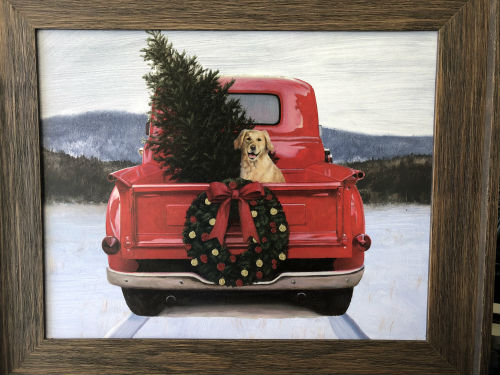 (H/T Hrothgar)
***

Good afternoon and welcome to the almost world famous Ace of Spades Pet Thread. Put down the Christmas preparations and enjoy the world of animals.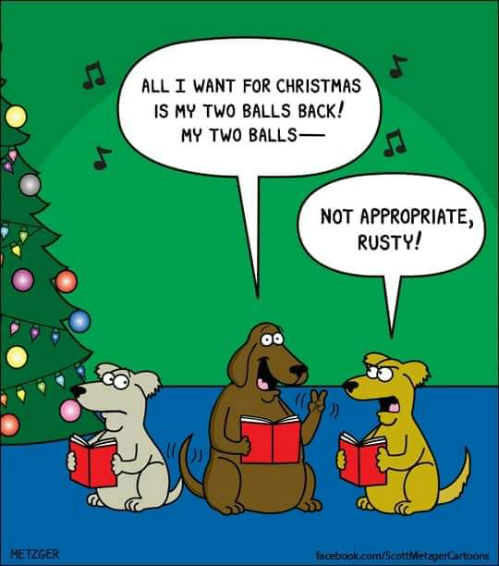 (H/T Legally Sufficient)
***
A Little of This. A Little of That.

I received the following from TN Deplorable:

Mis Hum,

Just read the pet thread (great as usual) and for some reason was reminded of a great organization here in East Tennessee. Smokey Mountain Service Dogs trains service dogs for wounded veterans at no cost to the recipient. Our cruising club has done several fund raisers for them over the years. If anyone is so inclined to donate, it is certainly a worthwhile cause.

Regards,

TN Deplorable
I checked out the site, looks like a great organization.
***
Meet The PetMorons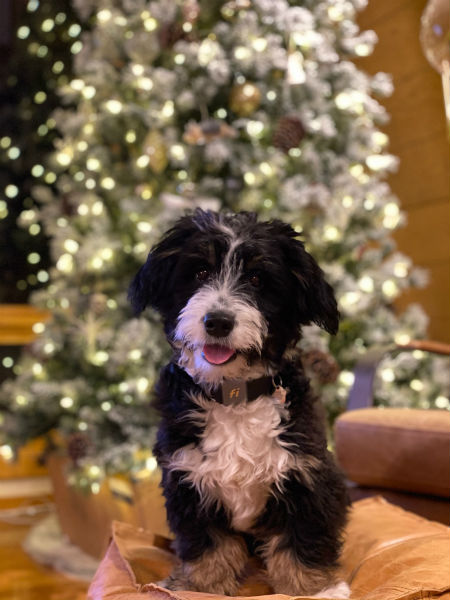 Got this picture of our grandpuppy from our daughter yesterday, along with this:

I took 37 photos of Pepper in front of the tree yesterday but the absolute cutest one (the one I sent you) was the 1st shot. Happened completely by accident too, she had hopped up on the poof all by herself and was just smiling at me, so I thought "well how adorable is this" and tried to recreate the magic to no avail haha - Teresa
Well, I'm certainly happy she snapped the 1st photo. Pepper is very cute in front of the Christmas tree. Thanks for sharing today.
***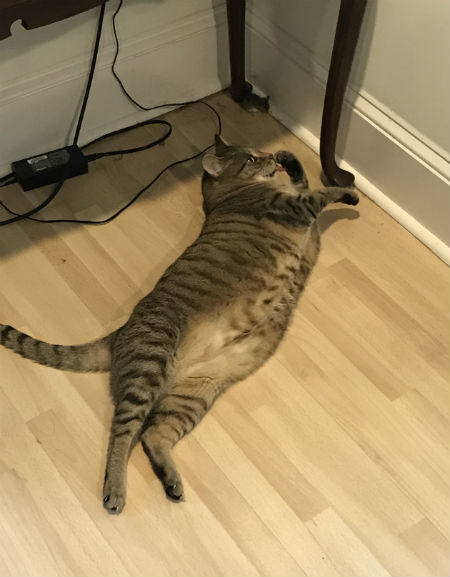 And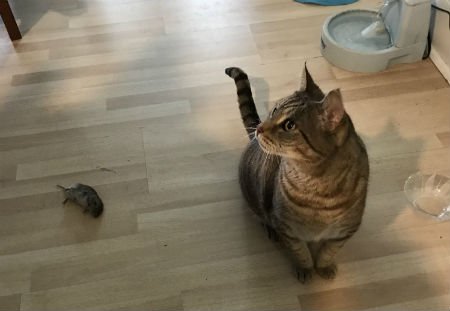 Dusty, our AOSHQ-certified badass, is back with a couple more examples of hunting techniques. Last time out, he demonstrated how to kill a mouse by sitting on it. In the first picture here, he's boring a mouse to death; and a few weeks later he dispatched the big basement mouse the old-fashioned way. - Matthew
It is good to see that badass Dusty earn his keep. Handsome and a hunter to boot. Awesome combination. We appreciate your contribution today.
***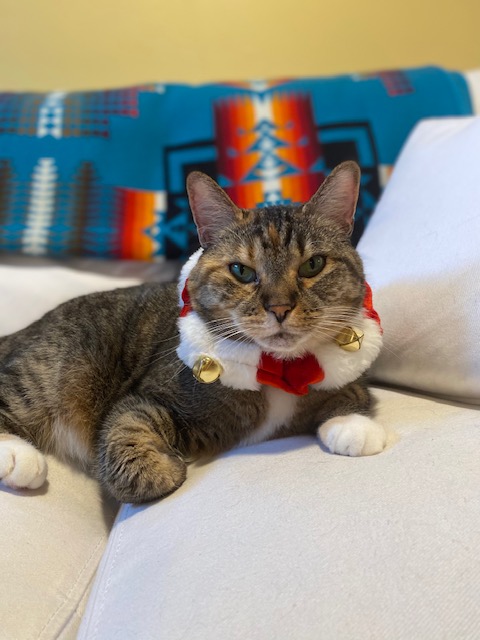 I was encouraging folks to send in pets in their Christmas best. So, here's my little Lulu. - Nurse Ratched
Thank you Nurse. So just how much fuss was it to get Lucy all dolled up for that nice photo?
***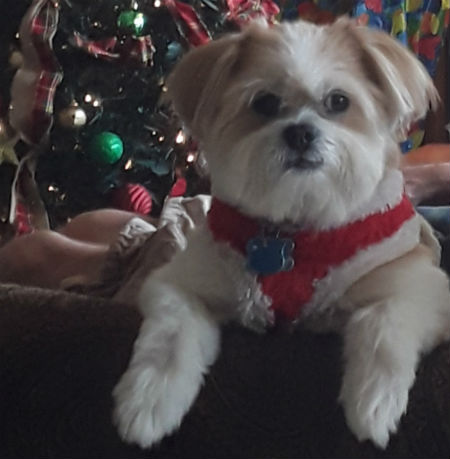 Hiya,

Thought I'd pop a Christmas picture of Edison onto the thread.

Edison came to us from Shih-Tzu Rescue in Davie, Florida 8 years ago when he was 2. I still cannot believe that anyone could give this beautiful, friendly boy away -- a sad story for so many great pets. Thank goodness for the shelters, foster parents and caregivers that give dogs like Edison a second chance and a forever home. Merry Christmas and thank you for a wonderful weekly column! - Debra

Thank you for your kind words. Edison looks like a happy and loved pooch waiting for Christmas like a good boy. Thanks for sharing.
***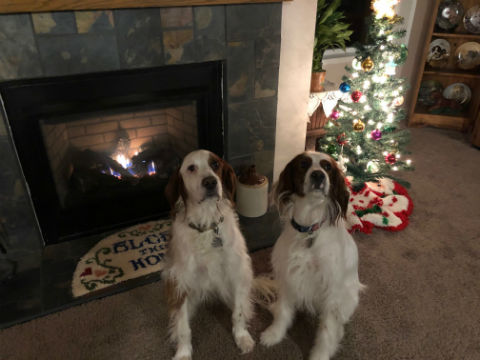 The Dream Team, Dreamer & Izzy, along with the Fabulous Mrs. Mis Hum & I wish you and your loved ones a Merry Christmas. - Misanthropic Humanitarian

If you would like to reach the Ace of Spades Pet Thread you can. Petmorons at the gmail thingy dot com. See you next Saturday, God willing and the creeks don't rise.


posted by Misanthropic Humanitarian at
03:00 PM
|
Access Comments