« Mask Burning: The After-Party Report . . .
[Long Running Fool]
|
Main
|
EMT 12/20/20 »
December 19, 2020
Saturday Overnight Open Thread (12/19/20)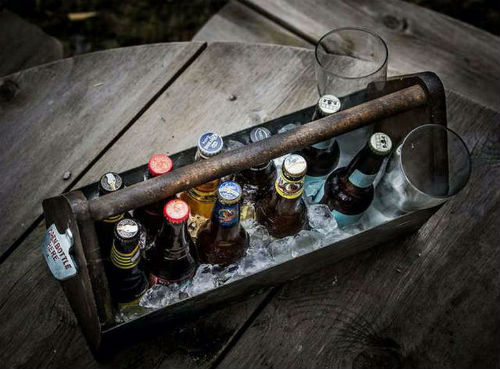 ***
The Saturday Night Joke

An 85-year-old man was requested by his Doctor for a sperm count as part of his physical
exam. The doctor gave the man a jar and said, 'Take this jar home and bring back a semen sample tomorrow.'
The next day the 85-year-old man reappeared at the doctor's office and gave him the jar, which was as clean and empty as on the previous day.
The doctor asked what happened and the man explained, 'Well, doc, it's like this -- first I tried with my right hand, but nothing. Then I tried with my left hand, but still nothing.
'Then I asked my wife for help. She tried with her right hand, then with her left, still nothing.
She tried with her mouth, first with the teeth in, then with her teeth out, still nothing.
'We even called up Arleen, the lady next door and she tried too, first with both hands, then an armpit, and she even tried squeezin' it between her knees, but still nothing.'
The doctor was shocked! 'You asked your neighbor?'

The old man replied, 'Yep, none of us could get the jar open.'
***

There are so many things wrong with this country. This story illustrates many of them.

Son sues parents for destroying his $25,000 porn collection Jimmy
A 42 year-old man has successfully sued his parents for destroying his porn collection, which he claims was worth $25,000 (File picture: AP)

A 42 year-old man has won compensation against his parents after they destroyed his $25,000 collection of porn and sex toys. David Werking could receive a damages payout to the value of his stash after it was destroyed at his folks' home in Grand Haven, Michigan. Werking's parents Paul and Beth, both 68, allowed their son to move back in with them during 2016 and 2017. But they sparked his fury by destroying the VHS tapes, DVDs and toys, after he moved away to Muncie, Indiana. Werking claims the items had a combined value of $25,000.

His lawsuit explained: 'Some of the property was pornographic in nature. None of the property was illegal in nature.' A federal judge agreed with Werking's claims that he had not 'abandoned his property,' and that his parents should not have destroyed it.

Werking sued in 2018 after inquiring about the whereabouts of his porn, only to be told that it had been dumped by his dad, the Star Press reported. An email sent by Paul Werking said: 'I do not possess your pornography.

I guess next Friday will be quiet at the Werking home.
***
***

That's a lot of f*cking snow..............

***

Attempting to make your ass look like off road tires proves to be fatal.

An Instagram model, dubbed the Mexican Kim Kardashian, is reported to have died at the age of 29 after a botched butt-lift surgery in Colombia.

Joselyn Cano from Newport Beach, California, is claimed to have died on December 7 and a livestream of what is believed to be her funeral was shared on Youtube this week.

Influencer Lira Mercer broke the news of the model's death on Twitter yesterday, writing: 'Omg Joselyn Cano died in Colombia getting surgery. That's wild.'

Beauty is in the eye of the beholder or off road truck.
***

Authorities claim that there was 1,430lb of coke on a ghost boat. My questions was there really that much? Or was there moar?

Police in the Marshall Islands have found the Pacific nation's largest-ever haul of cocaine in an abandoned boat that washed up on a remote atoll after drifting on the high seas, potentially for years.

Attorney general Richard Hickson said the 5.5 metre (18ft) fibreglass vessel was found at Ailuk atoll last week with 649 kg (1,430lb ) of cocaine hidden in a compartment beneath the deck.

Hickson said the vessel most likely drifted across the Pacific from Central or South America. "It could have been drifting for a year or two," he said.

Police said the drug, which were in one-kilogram packages marked with the letters "KW", were incinerated on Tuesday, aside from two packs that will be given to the US Drug Enforcement Agency for analysis.

Yes, I am cynical.
***
I found this "Haters Guide". I bet the Moron Horde can write their own wonderful Hater Guides to products.

ITEM #35-683594 – SLICE AND BAKE COOKIES


Price: $64.95

Copy: "Whether your baking project is a spectacular cookie tree or a simple holiday favorite, we have just what you need for festive holiday treats."

Drew says: Who the fuck asked for a cookie tree? Look at that thing. Those cookies have clearly been glued into place using industrial strength epoxy. You and I have no hope of replicating it. I could build a fucking actual-size house of cards and have it stay upright longer than that pile of cookie trash.
***

I like my t-shirts baggy. However if you want something snug there are now scan your body fitting shirts.
***
Funny story by Kurt Russell H/T JT
***

Do you need an interesting place to visit? This might be the place for you, Slab City.

Slab City is a self-sufficient squatter community made up of vagabonds, homeless, artists, snowbirds, and retirees.

It was once a decommissioned military-based but is now considered by many as the "Last Free Place In America."

It's famous for artistic attractions such as Salvation Mountain and East Jesus.

The city has about 640 acres of public land. It has no formal infrastructure. It lacks electricity, water, and sewer systems. While it's not entirely lawless, it doesn't have a government.


Slab City is generally safe. Most residents are welcoming to new members and tourists.

As long as you are respectful and remain in the designated travel areas, visiting the city should be nothing short of a safe and fun experience.

To be safe, avoid slab city at night. Also, travel in groups when possible.
***

Under one week until Christmas. WHAT MY SHITTY GIFTING HABITS SAY ABOUT ME, ACCORDING TO THERAPISTS - You might not be a shithead, you might just be a 'doer'

So here you are again: It's a week before Christmas, and you've either barely begun shopping for gifts, or you're staring at a pile of mediocrity dressed in colorful paper.

You promised that this year would be different. This year, I can do better, you thought roughly 11 months ago, after receiving a string of half-hearted thank-yous and a raised eyebrow from your significant other. Or maybe things boiled over into a yelling match and you blurted something like, "Who even cares about stupid-ass presents?" Or maybe you just… forgot to get stuff for people.

It happens to everyone. That stress you feel while walking through the mall with a list of loved ones isn't just you. Turns out, gift-giving during the holidays is simultaneously more emotionally loaded and less fun than we think. As a 2002 study concluded: "Despite the fact that people spend relatively large portions of their income on gifts, as well as time shopping for and wrapping them, such behavior apparently contributes little to holiday joy."

Whoof. But that doesn't mean it's not important — on the contrary, your crappy present says something about not just what you value, but whether those values and similarities align with the person you're gifting. No wonder it can feel so shitty to realize you've missed the mark, even when you thought you were trying.
***
The ONT Musical Interlude
&&&
***
If you are going to be a genius. Be a Genius Award Winner.

A New York woman, Sarah Espinosa, 22, has been arrested for a rather odd offense after crashing her car while under the influence. That is unfortunately not particularly uncommon but she crashed her Prius into a firehouse while wearing a giant python around her neck. Beyond that curiosity, there is one aspect of her case that raises a question about redundant charging by prosecutors.

Espinosa is charged with stealing the snake from a local Petco and then later driving across a median, hitting another car, and then crashing into the New Hyde Park Fire House. In so doing, she damaged the garage and two engines.
***

On Saturday night we don't normally feature a Tonight's Feel Good Story of The Day. Tonight we do.

COOKEVILLE, Tenn. (WATE) – For Chris Fletcher the journey to becoming master distiller of Jack Daniel's Tennessee Whiskey began in Lynchburg, Fletcher's hometown and the home of Jack Daniel Distillery.

Fletcher grew up hearing the name Jack Daniel. His maternal grandfather was the company's fifth master distiller, retiring in 1989 when Fletcher was 8 years old.

Fletcher's family has a long history with Tennessee Tech University as well. His parents, paternal grandfather, sister and brother-in-law all went to Tech, so when it came time to choose a university, Tech was already on his mind.

"I enrolled in chemistry at Tech because I felt like with science, you really learn unique and new things every day," Fletcher said. "Chemistry is what I wanted to study, and that led me down the path of distilling."
***

Tonight's ONT has been brought to you by Television Viewing.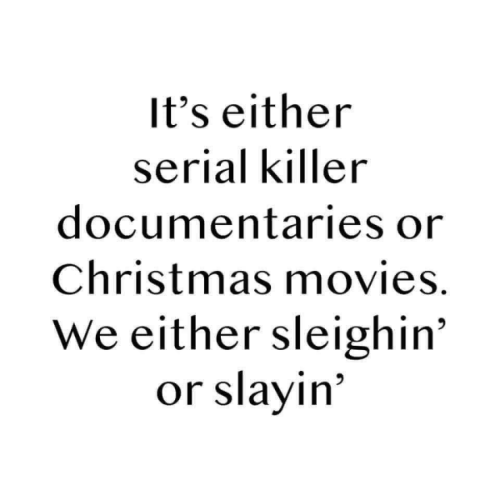 Notice: Posted with or without permission by the Ace Media Empire which includes the coveted AceCorp, LLC brand.


posted by Misanthropic Humanitarian at
10:07 PM
|
Access Comments