« Quarantine Cafe: Werewolf Kittens Edition
|
Main
|
The Morning Report - 12/16/20 [J.J. Sefton] »
December 15, 2020
Tuesday Overnight Open Thread (12/15/20)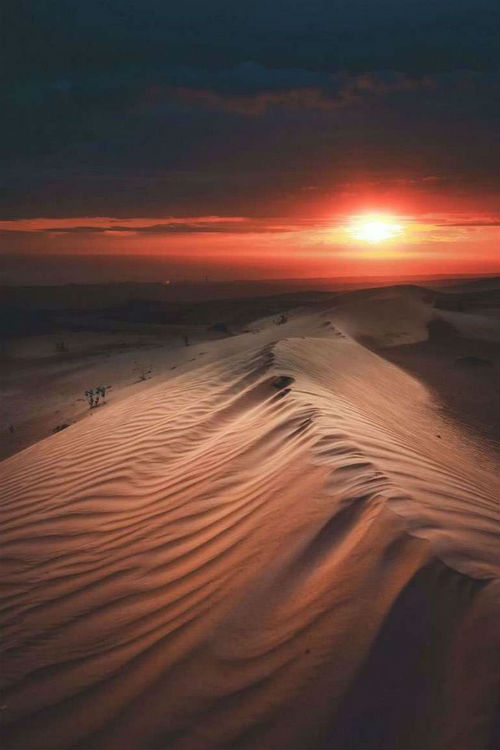 ***
The Quotes of The Day

Quote I

"We have decorated our Tree with THUGSHOTS to show how many Thugs we have taken off the streets of Mobile this year! We could not have done it without our faithful followers!" Mobile County Sheriff's Office Statement

Quote II


"Denying biological differences between men & women undermines the reason why Title IX was created in the first place," Rep. Tulsi Gabbard (D-HI)

Quote III

"There's a strong argument to be made that we have forces in places they shouldn't be." Chairman of the Joint Chiefs General Mark Milley

Quote IV

"I think 27 years of superb reporting and commitment to The New Yorker should have been weighed against an incident that horribly embarrassed the magazine but mostly embarrassed himself." Former Vanity Fair and New Yorker editor Tina Brown
***

Broadband contracts are a big thing. One US Senator is concerned about one of the contract winners.

A Republican US senator from West Virginia has asked the government to block broadband funding earmarked for Frontier Communications, saying that the ISP is not capable of delivering gigabit-speed Internet service to all required locations.

Sen. Shelley Moore Capito (R-W.Va.) outlined her concerns in a letter to Federal Communications Commission Chairman Ajit Pai last week. Capito told Pai that Frontier has mismanaged previous government funding and seems to lack both the technological capabilities and financial ability to deliver on its new obligations.

Frontier, which filed for bankruptcy in April, is one of 180 ISPs that won funding in the FCC's Rural Digital Opportunity Fund (RDOF) reverse-auction results announced last week. Frontier is due to receive $370.9 million over 10 years to bring broadband to 127,188 homes and businesses in eight states. Frontier's biggest payout is in West Virginia, where it is due to receive $247.6 million over 10 years to expand its broadband network to 79,391 locations.

Frontier won over two-thirds of the funding that the FCC allocated to West Virginia despite failing to hit FCC deadlines for a previous round of subsidized broadband deployment in West Virginia and other states. Under the previous funding allocated in 2015 via the FCC's Connect America Fund, Frontier was originally required to meet the build deadlines by the end of 2020. Frontier told Ars today that it will now meet that deadline "by the end of 2021."

That's a shit ton of money. Might just be cheaper to set those folks up with satellite service.
***
You might be lazy. But here is reason #272 not to have a doggie door for Fido.

A Florida woman was shocked by an early-morning visitor that had made herself at home in her Christmas tree — a raccoon.

Early Thursday morning, at about 4:15 a.m., Aubrey Iacobelli was woken up by her dog growling.

"I have a doggy door and my dog sleeps right in front of that dog door. I hear her going in and out all night. I wake up and I hear her barking outside," Iacobelli said.

She asked her Amazon Alexa to turn on the lights, and saw her dog was staring at the Christmas tree and barking.
***

What do you get when you cross a Nanny with a Nazi? The NHS of course.

It's the stuff of nightmares for children, as Father Christmas is rushed into hospital and nursed back to health in an emotional new appeal advert from NHS Charities Together.

The touching film, entitled The Gift, which celebrates NHS staff and volunteers, features a dramatic opening, with a very poorly Santa wheeled into a medical ward by paramedics and given oxygen.

It appears to be touch and go, with machines beeping and staff in full PPE as they do their best to resuscitate the elderly gentleman.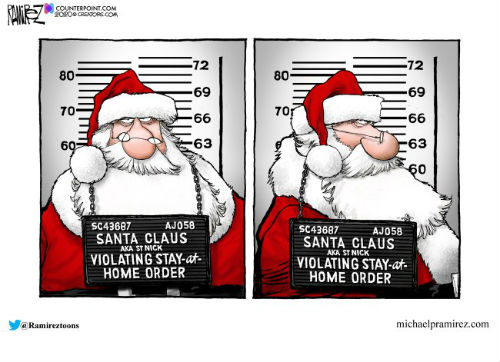 ***

I thought you were supposed to add Peppermint Schnapps marshmallows to hot chocolate. I guess not.

omething special happens when hot chocolate fondles your tongue on a cold winter day. It brings back memories of sledding, snowball fights and peaceful moments watching the snow fall. It summons up images of happy holidays with a happy family. It circulates a stream of comforting warmth through your arms, legs, fingers and toes.

But despite its great influence, one frequent accoutrement can easily plunge a mug of hot chocolate from wonderful to atrocious: Marshmallows.

My beef with marshmallows is as strong as my love for hot chocolate, and begins deep within their composition. In order to achieve that squishy feel, most marshmallows are pumped full of gelatin, which is made by heating collagen found in the tendons, ligaments, bones and hides of cows, as well as the skin from pigs. I asked for a delightful cup of hot chocolate, not a disgusting glob of boiled animal parts. (I understand that milk is an animal product, too, but still a far departure from simmered pig skin.)
***
It is often said here, "Pics or it didn't happen." There is now proof that dogs do indeed eat homework.

It's history's oldest excuse for missing homework for good reason.

A pair of peckish pups in the Philippines were caught in the act: eating their human brother's homework.

In a clip captured by security cameras inside an Antipolo City home, Darren James Lamban and his cousin JB Barit were asleep when an apparently hungry husky crept into the dark room — where his pug pal was already waiting, seated on one of the men's chests.

The larger dog, named Sam, can be seen sniffing around the room before coming across a few sheets of paper on a desk, where a Playstation controller was being used as a paperweight.
***

If people are going to perform shitty deeds. Might as well oblige them with shit.

One resident is fighting back after a string of Ontario package thefts in her area.

Laurie Pringle, a Hamilton resident, told Narcity that she's had a number of packages stolen from her porch in the past three years.

Editor's Choice: Tory Says Students Will Be Taking Classes Into The Summer If Winter Break Gets Extended


This year, Pringle decided to leave her thieves a smelly surprise and packaged up poop into a delivery box, before leaving it on her front porch.

It didn't take long for a man to take the bait, and Pringle reports that the box was stolen only 40 minutes later.

"I live on a very busy downtown street. My front door pretty much opens out onto the sidewalk. I've had a number of packages stolen in the three years I've lived here," she revealed to Narcity.

"As a result I have a very clear label for all my Amazon packages, indicating that they should ring my video doorbell. A couple of the couriers that Amazon uses almost never read the label, so that results in my packages being stolen fairly often."

Pringle was even able to capture the reported theft on video and claims that this isn't the first time the suspect has stolen in the area before.

"I also posted this on the neighborhood app, and somebody has said this same guy stole her package as well," she concluded.

So Canadians aren't all that nice after all?
***

Why do I hate government: Reason #117 - New York woman faces 25 years in prison over felony weapons charges — after police find cache of fake guns in her home

A New York woman is facing weapons charges after the NYPD stormed her home and seized at least 22 guns from her apartment.

According to various reporting, members of the NYPD raided Elizaveta Zlatkis' home in 2019 and discovered the weaponry. A later investigation found that 21 of the 22 firearms were not real.

Analysis from the department showed that all weapons were either inoperable or fake, and Elizaveta Zlatkis has said that she lends the fake weapons to rappers and producers to use in music videos or other artistic productions.
***

The residents of California are getting fed up with their governor.


The campaign to recall California's Democratic Gov. Gavin Newsom over his heavy-handed response to a coronavirus surge appears to be gaining momentum.

"The criticism of Newsom extends to the hypocrisy he showed when he violated his own guidelines to attend an indoor dinner party," Fox News' Trace Gallagher noted. "The governor [is] also accused of pandering to big business when he ordered many small businesses closed while allowing big box stores to stay open."
***
The ONT Musical Interlude
&&&
***

He has seen crazy shit and by God he was out to prove he was a Genius Award Winner.

An intoxicated minor who was driving with a loaded AR-15 rifle in his lap Saturday evening told police that he carried the assault weapon because he "has seen crazy stuff since moving to Florida" from Alabama, according to arrest affidavits.

Police report that Kaleb Kleiss, 20, was involved in a "traffic altercation" while driving his 2016 Volkswagen near his Clearwater apartment.

A witness told cops that Kleiss had the barrel of the AR-15 sticking out his vehicle's driver side window. At one point, Kleiss lifted the weapon off his lap and pointed it out the window, investigators charge. "This put the witness in great fear," an affidavit states.

When police located Kleiss, he was standing near his car, which was parked and running outside a laundromat. The AR-15 was "displayed carelessly and laying on the dashboard...in plain view of everyone walking by the store," an officer noted.
***

Tonight's First Feel Good Story of The Day.
A trucker who joked about fatally abusing his two year-old daughter suffered uncontrollable stomach heaving as he was put to death. Alfred Bourgeois, 56, quivered and exhaled rhythmically as he was given a lethal injection of pentobarbital at a prison in Terre Haute, Indiana, on Friday night. The murderer was also seen grimacing, and sitting with his mouth open in the sound-proofed room as he died, although it is unclear if he was yelling. Shortly before being put to death, an unrepentant Bourgeois hit out at those he said had wrongly convicted him of the 2002 murder of his daughter Jakaren Harrison, and claimed he had been framed.
***
The 2nd of 3, Tonight's Feel Good Story of The Day.

Burglar killed by freak accident while breaking into home

From the appearance of the deceased he was turning his life around before this tragic unnecessary event. Time for window control.
***

Needing a furnace when winter sets sucks. Tonight's Feel Good Story of The Day.

An Army veteran and his family in Monongahela, Pennsylvania, will stay warm this winter thanks to a local business.

Stewart Battle has been using space heaters to warm his house ever since his furnace quit working, according to WTAE.
***

Tonight's ONT has been brought to you by the question: How?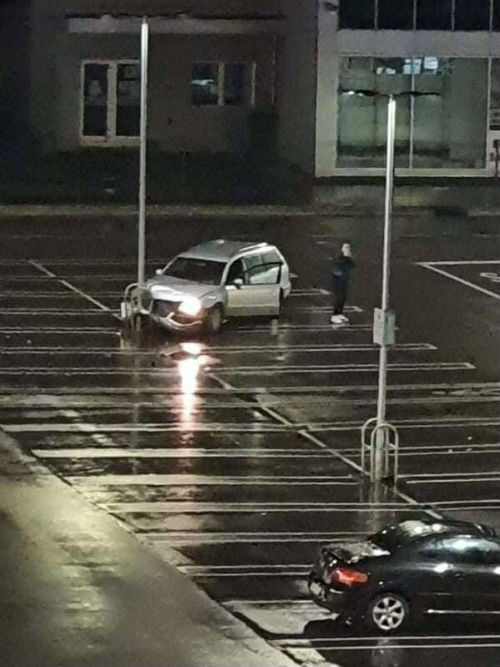 Notice: Posted with permission by the Ace Media Empire and AceCorp, LLC. Satisfying your ONT needs since 2008. Or at least attempting to.


posted by Misanthropic Humanitarian at
10:03 PM
|
Access Comments