« Quarantine Cafe
|
Main
|
The Morning Report - 12/15/20 [J.J. Sefton] »
December 14, 2020
Monday Overnight Open Thread (12/14/20)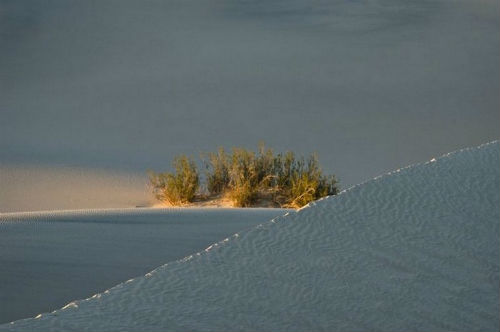 ***
The Quotes of The Day
Quote I

"It's giving people an opportunity to tell their stories and giving judges and juries the opportunity to hear those stories and make a decision based on the values of our city." Seattle City Council member, Lisa Herbold
Quote II

I never really thought much about 'style' until the critics got after my nomination for the Presidency. I am too old to materially change it now. President Warren G. Harding

Quote III


"No one is going to meet someone in an alleyway to buy anything if it's available on the legal market. You can't issue consumer complaints on the black market either," High-profile cannabis activist Abe Gray
Quote IV

"In fact, the data study on masks shows that objectively, guess what, the cloth masks don't work," he added. "They're theater. If you look at the cloth masks, 97% of virus-size particles go through cloth masks. So we're kidding ourselves, and what it's doing is it's detracting from the one thing that could save us and could really help us and that's the vaccine." Sen. Rand Paul (R-KY)
Quote V

"If it were 2%, we could probably drink it and get back to our day," he says. "But nothing like that existed. It's either [a Light beer] or otherwise just garbage." Pete Ternes,co-owner of Chicago's Bungalow by Middle Brow
***

I think most of us have thought this. And now our suspicions have been confirmed.Increased Social Media Use Linked to Developing Depression, Research Finds

FAYETTEVILLE, Ark. – Young adults who increased their use of social media were significantly more likely to develop depression within six months, according to a new national study authored by Dr. Brian Primack, dean of the College of Education and Health Professions and professor of public health at the University of Arkansas.

Compared with participants who used less than 120 minutes per day of social media, for example, young adults who used more than 300 minutes per day were 2.8 times as likely to become depressed within six months.

The study, which will be published online Dec. 10 and is scheduled for the February 2021 issue of the American Journal of Preventive Medicine, is the first large, national study to show a link between social media use and depression over time.
***
I don't know about you. But I am truly shocked and hurt. I never saw this coming. Retiring Michigan Rep. Paul Mitchell is leaving the GOP to become an independent.

n a letter to Republican National Committee Chairwoman Ronna McDaniel and House Minority Leader Kevin McCarthy of California, Mitchell criticized the party for going along with President Donald Trump's nonconcession after losing to President-elect Joe Biden and for launching false and misleading attacks on the integrity of the election.

"This party has to stand up for democracy first for our Constitution first, and not political considerations," he said to CNN's Jake Tapper, adding, "not simply for raw political power. And that's what I feel is going on, and I've had enough."

Mitchell, who was first elected in 2016 and didn't run again this year, said that though he is leaving the party he will still endorse and assist candidates he shares views with. Mitchell said he has supported the administration most of the time and been active with the national and state party, but said it's time to cut ties.

Mitchell didn't even get his 15 minutes of fame for tongue bathing Jake Tapper.
***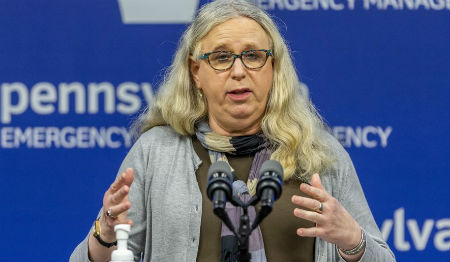 Awww, this poor mentally challenged individual was mocked. And rightfully so.
***

The United States continues its march towards Balkanization.

The Michigan electoral college vote Monday included the recitation of the "Black National Anthem."
***

The NRA is a better Santa than Santa.
***
Once again the experts on the Chinese Kung Flu change the rules mid-stream. UPDATE: American Medical Association Considers Resolution On Statement Against Prescription Of Hydroxychloroquine For COVID-19 Patients

UPDATE/CORRECTION DECEMBER 14 2020: This article was corrected. A previous version of this story did not include the meeting results for either ADOPTION or NON-ADOPTION of the resolution. This RESOLUTION was included with many others presented at a Special Meeting of the AMA in November 2020. RESOLUTIONS are generated by AMA delegates/delegations, the AMA Board of Trustees, AMA Councils and AMA Sections. The RESOLUTION must be accepted and this resolution was not accepted. The RESOLUTION was reaffirmed. See the disclosure on this page referencing items to be considered by the House.

CHICAGO, IL – The American Medical Association (AMA) was considering rescinding a previous statement against the use of Hydroxychloroquine (HCQ) in the treatment of COVID-19 patients. Previously , the AMA had issued a statement in March that was highly critical of HCQ in regards to its use as a proposed treatment by some physicians in the early stages of COVID-19. In addition to discouraging doctors from ordering the medication in bulk for "off-label" use – HCQ is typically used to treat diseases such as malaria – they also claimed that there was no proof that it was effective in treating COVID, and that its use could be harmful in some instances.
***

We certainly do live in curious times. Times where you just want to shake your head and say, "Da Fuq". Portland Mayor, Police Apologize After Dismantling 'Autonomous Zone'

Portland Mayor Ted Wheeler has reportedly apologized for sending members of law enforcement to dismantle an "occupied zone" set up around a foreclosed residence last week and is now deep in negotiations with both the owners of the home, known as the "Red House," and the occupiers themselves.


As reported by The Daily Wire, Wheeler ordered members of the Red House "autonomous zone" to leave or face eviction by force after protesters, who had been "occupying" the the land around Red House for several weeks, set up makeshift barriers and declared the space "indigenous land."

"Portland Mayor Ted Wheeler authorized Portland police to use 'all lawful means' to clear protesters from a home on North Mississippi Avenue Tuesday evening," Oregon Public Broadcasting reported last week "The house has been the site of protests for months as demonstrators rally against the eviction of a Black and Indigenous family."
***

Need a DIY project and/or a science fix? Here you go.............

***

Well that's one way to avoid the "Dumpster Fire" commonly known as the State of California.

Tech billionaire Larry Ellison has moved to Hawaii
Ellison is the latest Silicon Valley giant to leave California amid the coronavirus pandemic.

And if you live in California and aren't loaded and can't move take your opinion public and let folks know you are fed up.


An anti-lockdown protester staged a one man demonstration in a California branch of Costco, telling shoppers, "Don't let them do it!"

"Don't let them do it! You know why we're under this lockdown right now – because all the information that's coming out about COVID, they know it's a farce," said the man.

"You must not do this, if you continue, this is the life that you will have," he added.

The protester continued to address shoppers via a bullhorn as staff tried to intervene.

"Governor Newsom doesn't have the right to shut us down or make you wear a mask!" said the man as two other customers walked up to give him a fist bump.
***

Hey, lets shut down indoor dining in NYC.

Meanwhile NYC homeless are off limits to the cops.

The NYPD would be prohibited from conducting any outreach to New York's homeless under a new bill before the City Council, handcuffing cops from protecting municipal workers on the frontlines of the crisis — a move opposed by police unions and Mayor Bill de Blasio.

"Experiencing homelessness on the street or on the subway is not a crime," insisted Councilman Stephen Levin (D-Brooklyn) during a Monday hearing of the council's general welfare committee. "I hope that this bill will ensure that there is less harm done by limiting the involvement of police in these interactions."

Levin, who reps areas including Downtown Brooklyn and Williamsburg, is co-sponsoring the bill along with Councilwoman Helen Rosenthal, a Democrat representing Manhattan's Upper West Side.

"Outreach to unsheltered individuals by any government agency shall not include any involvement by the police department and shall be limited to department staff or staff contracted by the department to contact and offer services to unsheltered individuals experiencing homelessness,"
***
The ONT Musical Interlude
&&&
***

Appliances + Bathtubs= Posthumous Genius Award.

A Russian woman died after her iPhone fell in the tub while she was bathing, the Toronto Sun reports.

Olesya Semenova was found dead by her roommate in their Arkhangelsk apartment. The woman tried to revive her before contacting emergency responders.

"I screamed, shook her, but she was pale, not breathing, and showing no signs of life," her roommate told the emergency operator. She claimed that she felt an "electric shock" when she touched Semenova and that her iPhone 8 was in the water next to her charging.

Paramedics confirmed that Semenova was electrocuted to death after her phone fell in the water while plugged into an outlet.
***

A number of people have found their medical bills paid off. Tonight's Feel Good Story of The Day.

Reverend Minna Bothwell of Capitol Hill Lutheran Church told the Des Moines Register that the idea to pay off medical debt in their community came from members of her congregation. RIP Medical Debt, a non-profit organization, abolishes large amounts of medical debt after purchasing it at a discount from collection agencies.

"We asked them how much money it would take to forgive all the medical debt in Polk County," Bothwell said. "They responded, 'With what you have, you could forgive debt in all of Iowa'."

In a video posted to Facebook, Bothwell said that Capitol Hill Lutheran Church "purchased all of Iowa's medical debt that RIP had access to, a total of $5 million. And we are going to forgive every cent of it."
***
Tonight's ONT has been brought to you by Unappetizing Entrées.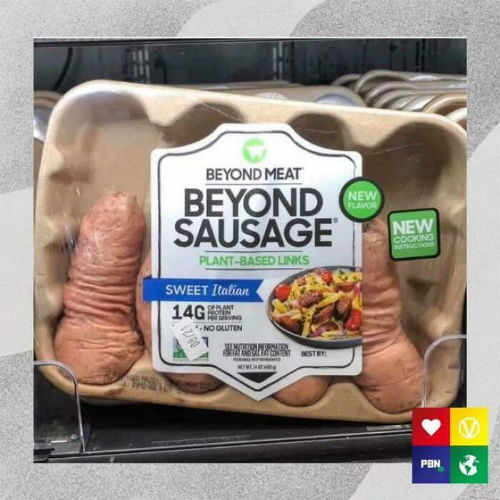 Notice: Posted with permission by the Ace Media Empire, AceCorp, LLC and the International Brotherhood of Hamsters. ONT tips, loose change, drink tokens and burner phones to petmorons at the gmail thingy dot com. Complaints & bitching to someone who has a rat's ass to care.

posted by Misanthropic Humanitarian at
10:00 PM
|
Access Comments