« EMT 12/13/20
|
Main
|
Here Are Some Facts To Counter The Oceans Of Hysterical Fear-Mongering Fake News About The Wuhan Flu Vaccine »
December 13, 2020
Sunday Morning Book Thread 12-13-2020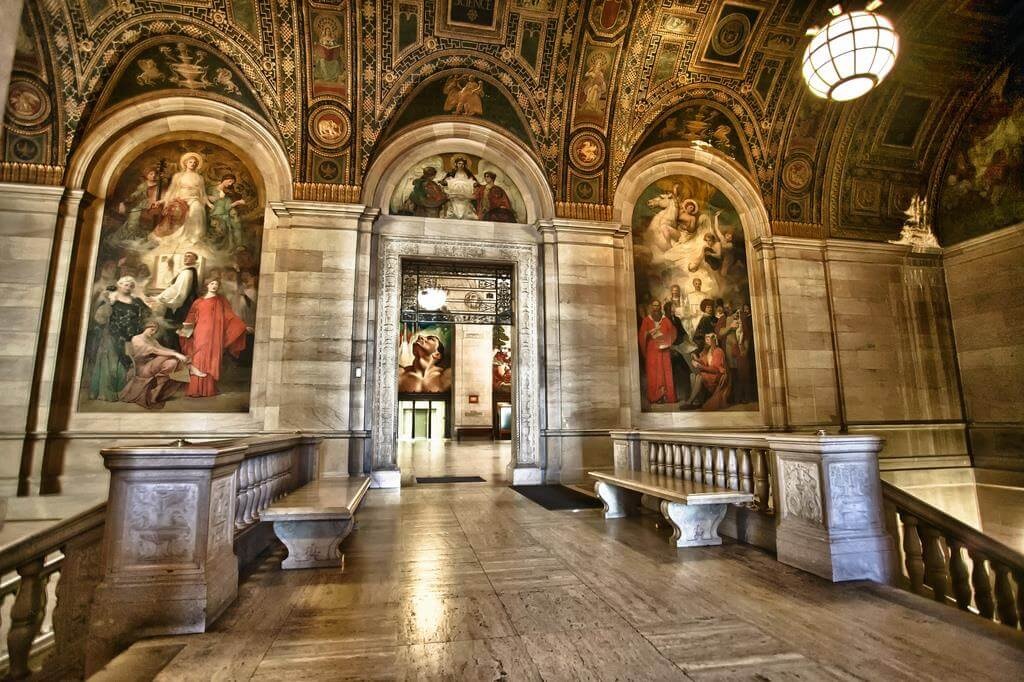 Detroit Public Library Entrance

Good morning to all you 'rons, 'ettes, lurkers, and lurkettes, wine moms, frat bros, crétins sans pantalon (who are technically breaking the rules). Welcome once again to the stately, prestigious, internationally acclaimed and high-class Sunday Morning Book Thread, a weekly compendium of reviews, observations, snark, witty repartee, hilarious bon mots, and a continuing conversation on books, reading, spending way too much money on books, writing books, and publishing books by escaped oafs and oafettes who follow words with their fingers and whose lips move as they read. Unlike other AoSHQ comment threads, the Sunday Morning Book Thread is so hoity-toity, pants are required. Even if it's these pants, which you apparently buy pre-stained for your convenience.


Pic Note:
The only photos I ever seem to see of Detroit are of rotted out buildings and crumbling, decayed streets that look like something out of a third world hellhole. So it's nice to see something beautiful in Detroit for a change. Apparently, the grandeur of the library's entrance makes it a good place for staging engagement and wedding photo shoots. Senior pictures, too.


It Pays To Increase Your Word Power®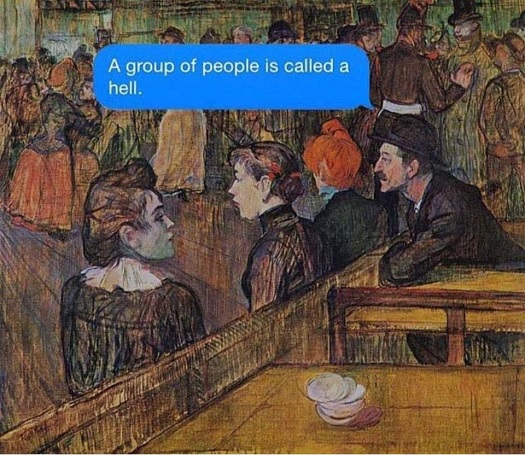 ( *Introverts nod sagely* )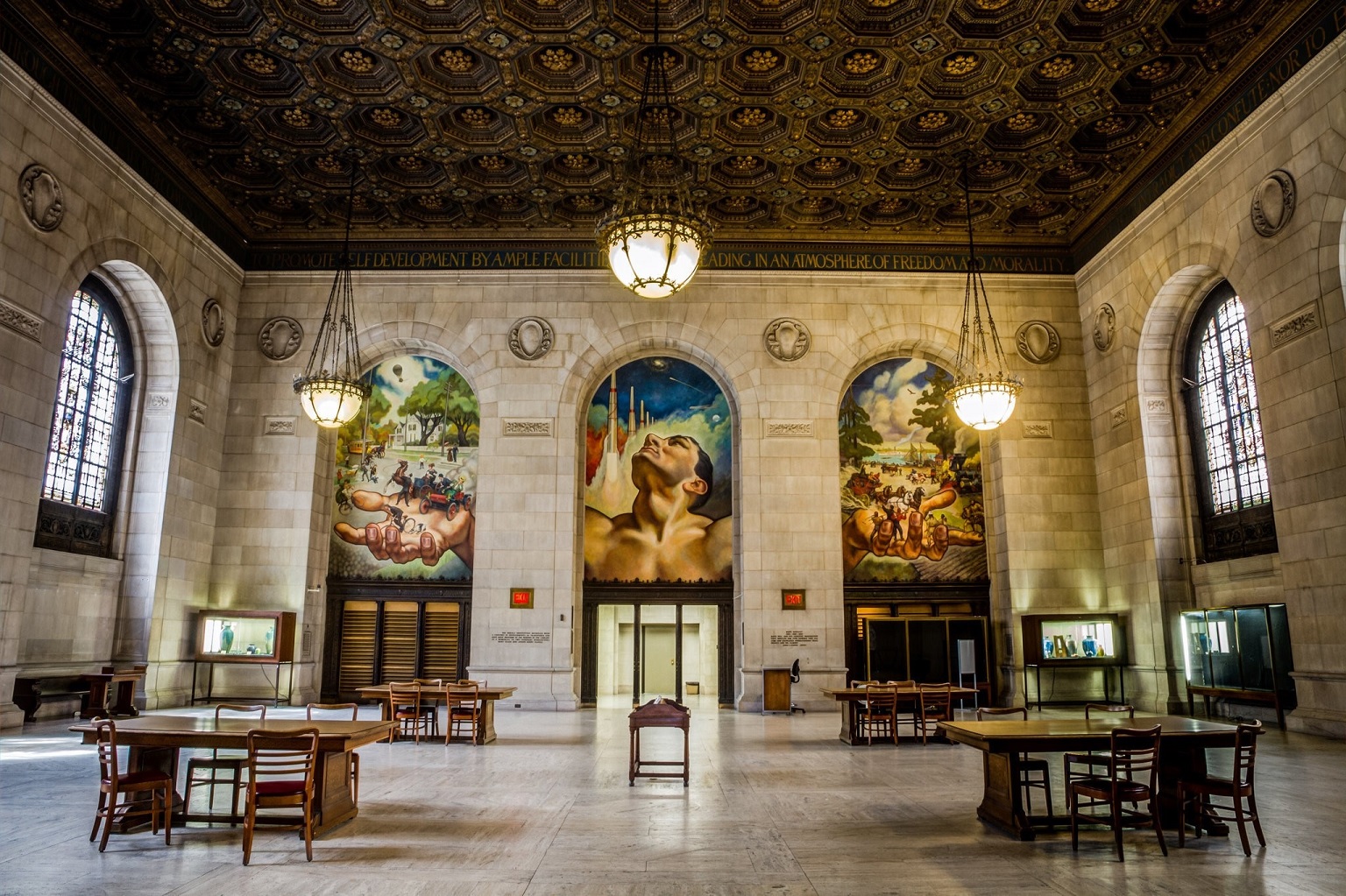 Inside the Detroit Public Library Entrance


1619? 1620!
It's nice to see pushback on the progressive narrative, specifically, the New York Times' error-ridden '1619 Project'. So it is welcome to see the publication of 1620: A Critical Response to the 1619 Project by Peter Wood:
This book sums up what the critics have said and argues that the proper starting point for the American story is 1620, with the signing of the Mayflower Compact aboard ship before the Pilgrims set foot in the Massachusetts wilderness. A nation as complex as ours, of course, has many starting points, most notably the Declaration of Independence in 1776. But the quintessential ideas of American self-government and ordered liberty grew from the deliberate actions of the Mayflower immigrants in 1620.

Schools across the country have already adopted the Times' radical revision of history as part of their curricula. The stakes are high. Should children be taught that our nation is a four-hundred-year-old system of racist oppression? Or should they learn that what has always made America exceptional is our pursuit of liberty and justice for all?
While this defense of facts over a false narrative is necessary, I have to wonder what good it will actually do. When all is said and done, the author of the 1619 Project, Nikole Hannah-Jones, has her Pulitzer Prize and curricula based on the 1619 Project is being pumped out the schools all over the country. We always seem to be playing catch-up, always scrambling to answer the next set of lies that issues from the progressive hive. According to this review in NRO (don't worry, the link is to archive.is, not NRO):
The events of autumn notwithstanding, the 1619 Projects will still go out to the schools and will continue to serve as a rallying cry for the woke. Meanwhile, Peter Wood's 1620 will stand as an essential statement for those who refuse to accept woke history and the culture it embodies. Wood's takedown of the 1619 Project—both its substantive claims and its larger cultural ambitions—goes well beyond anything I can summarize here. His book will be contemplated by future historians as a record of the pushback against the cultural revolution of 2020.
This kind of praise reminds me of things like, for example, Scalia's "blistering" dissent in the Obergefell decision. I mean, it sounds great, it obviously needed to be written, but what did it actually accomplish? A lot of kids will get to read about 1619. Few, if any, will ever read Wood's book.
Yeah, I've been in a down mood all week. Why do you ask?
Wood has a previous, shorter, book that sounds interesting, Diversity Rules.
America's traditional values of liberty and equality have recently been overshadowed by a new ideal: diversity...this hitchhiker on the Constitution has gained popularity since the 1970s. Diversity Rules covers what happened after Justice Sandra Day O'Connor bestowed the Supreme Court's kiss of legitimacy on diversity in 2003. O'Connor opened the door to the promotion of identity politics, open borders, global citizenship, and the Green New Deal. More than a legal principle, diversity is a cultural edict that attempts to tell us who we are and how we should live. This ideal claims that group differences matter more than commonalities, personal freedom, and individual rights.
The phrase "hitchhiker on the Constitution" reminds me that somebody wrote an article saying something very much like this recently, that is, that when we adopted "affirmative action" as a legal concept, it basically amounted to a new Constitution, and the logic of this change has been working its way through our legal system and culture ever since. And danged if I can remember where I first read it. If I recall, CBD wrote a piece on it a few months back so maybe I should see if I can dig it up.


Kickstarter Project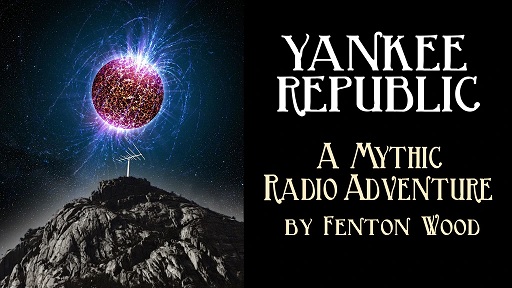 Moron author Hans Shantz reminds me that Fenton Wood is trying to raise money to publish a dead-tree omnibus edition of his 5-part Yankee Republic series, a Young Adult techno-adventure. This series was originally published as five separate ebooks. This Kickstarter is for a paperback edition, 650 pages, offset printed, with new cover art and the complete text of all five books.
The first book in the series is Pirates of the Electromagnetic Waves, the plot for which goes something like this:
A young radio engineer travels across an alt-history America, encountering primeval gods, mythical beasts, and tall tales come to life, in a quest to build a radio transmitter that can reach the stars.

It all starts in the mountain town of Porterville. Twelve-year-old Philo starts a pirate radio station with his friends, and learns that the world is a stranger place than he ever imagined. The Ancient Marauder, the Bright and Terrible Birds, the Mishipeshu, and other creatures of myth and legend populate this enchanting mixture of science and fantasy,
It's an old-school adventure with traditional values and down-to-earth heroes, free of the nihilism and propaganda of modern fiction. The Kindle edition is only 99 cents, if you want a taste for what the series is like.
The Kickstarter page for this project contains more information.


Who Dis: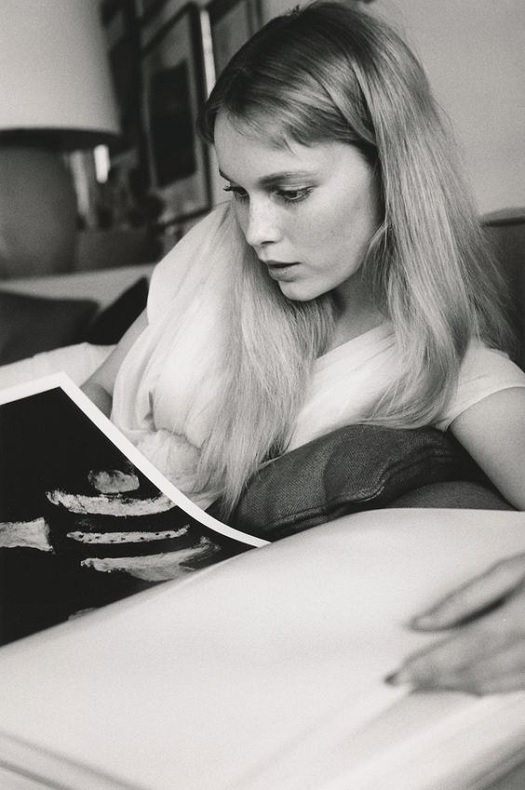 (Last week's 'who dis' was (or were)
Fay Emerson and John Garfield
.)


Moron Recommendations
92 I continued my religious readings:

Who Moved the Stone? by Frank Morison. Originally published in 1930, this was an examination of the Resurrection of Jesus Christ. The author stated that he had originally planned a book refuting the Resurrection but instead became a believer. While the author was a member of the Church of England, this book seems to be applicable to all Christian denominations. A couple of interesting points Morison makes is that early Christians did not make the burial crypt of Jesus Christ a pilgrimage destination (no reason to: it was empty) and if the Resurrection had not happened why were the Apostles prepared to be martyrs for a hoax? He also spends considerable space to refuting various arguments against the Resurrection. Rating = 4.5/5.

Posted by: Retired Buckeye Cop is now an engineer at December 06, 2020 09:39 AM (pJWtt)
Who Moved the Stone? is a Christian classic, and the Kindle edition is only 99 cents. Also, a free, online version is available. The title is a question he could find no plausible "natural" answer for, so he decided that Jesus' resurrection was real, and changed his beliefs accordingly.
There are other books of this nature, that is, when the author sets out to write one thing, but then becomes convinced of the opposite and ends up writing a totally different book. Perhaps you know of such a book. The one that I can recall is Perjury: The Hiss-Chambers Case by Allan Weinstein. Similar to Morison, "Weinstein had started out with the belief that Hiss had been wrongfully convicted, and, with his aim of showing that Hiss was innocent, Weinstein was given access to Hiss and Hiss's supporters and to their internal and confidential documents. A consideration of all the evidence turned Weinstein from a Hiss defender to a historian who was convinced that Hiss had done what he was accused of doing." (from an Amazon reviewer). And there was great weeping and gnashing of teeth among the lefties because they thought Weinstein was going to totally exonerate Hiss. Subsequent disclosures such a the Venona decrypts confirm Weinstein's research. And, to rub it further into the left's face, Weinstein's book has become pretty much the definitive work on the Alger Hiss case. Although there are still a tattered remant of True Believers still around. Some years ago, I stumbled across a web page managed by one of Hiss' kids that attempted to show that his father was innocent and every piece of evidence of his guilt was a lie.
And the Kindle version, which is labelled an "eTextbook" (not sure what that means), is only $5.99.
Oh, and getting back to Who Moved the Stone? Retired Buckeye Cop noted that the sentence structure may sound a bit different to our ears as it was written nearly 100 years ago. Fortunately there is an updated (2017) edition which might help a bit with that. And the price of the Kindle edition is < $4.
___________
'Ette commenter Catherine writes:
My friend DL Sayles has written an inspirational Christmas book called The Church Christmas Tree. It's written more for adults than the children's mystery I recommended before, but I plan on having my teen girls read it. It chronicles reconciling the Christmas of your dreams with the one your life can handle.
The perfect Christmas seems to be unattainable:
As a Catholic mother and wife, Dottie is trying to find balance during the Christmas season. Despite her valiant effort, all her attempts at a perfect Christmas keep falling short of expectation. The budget is never enough...It isn't until every well-planned, expected thing goes wrong that Dottie realizes that from the unexpected things can come right. It all starts with a chance meeting at the church Christmas tree, where a heart-felt mother trying to do the best for her family, hilariously stumbles out of the dumpster fire of the holiday season and into the ashes of the perfect Christmas.
The Kindle version is $3.99.
___________
32 I've gone wandering in my reading this week - I was working on a chapter of the current WIP set in WWII-era Brisbane ... and remembered a Nevil Schute book set in post-war Australia and England: The Far Country. Got it off the shelves for a re-read - the author was really dragged down by conditions in post-war England, it seems. Grey, dreary, depressing, poor, and rationed everything. In contrast, Australia seemed bright, generous, wealthy. He also got some slams in against the National Health Service, which must go very much against the current British zeitgeist. They did a miniseries of it with Michael York about twenty years ago, which - go figure - can't be found anywhere, now. Posted by: Sgt. Mom at November 08, 2020 09:11 AM (xnmPy)
I think post-WWII London was a bit dreary and depressing. Not only were they repairing and rebuilding war-damaged buildings, war-time rationing wasn't lifted until the early 1950s. That's a long time. Anyway, The Far Country has been OOP for years. But the good news is that a Kindle version is now available for 99 cents. So I guess it's not really out of print after all, just the dead tree edition.
___________
So that's all for this week. As always, book thread tips, suggestions, bribes, insults, threats, ugly pants pics and moron library submissions may be sent to OregonMuse, Proprietor, AoSHQ Book Thread, at the book thread e-mail address: aoshqbookthread, followed by the 'at' sign, and then 'G' mail, and then dot cee oh emm.
What have you all been reading this week? Hopefully something good, because, as you all know, life is too short to be reading lousy books.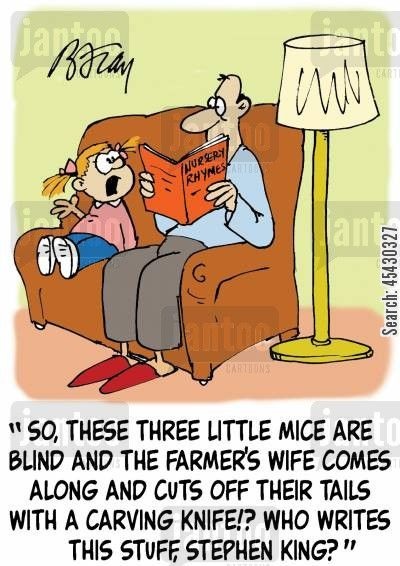 posted by OregonMuse at
08:54 AM
|
Access Comments