« Declassify! All Of It!
|
Main
|
Food Thread: Is There Such A Thing As "Too Much Cheese?" »
December 06, 2020
First-World Problems...Part שלושים ושבע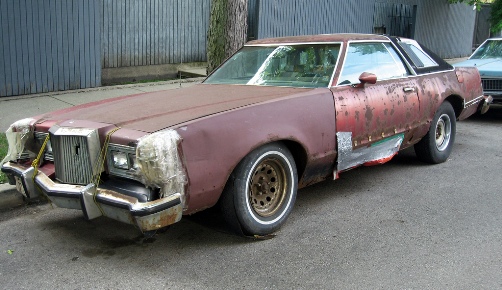 I have a relatively old car (actually an SUV) that doesn't have many of the recent bells and whistles. Well, it has a back-up sensor which is pretty useful for parking, but that's about it. One of its few interesting features was a heating system for the wiper fluid. I thought that was pretty neat, but GM's engineers added another feature to the system called, "Wiring harness failure and fire," so the fuddy-duddies at corporate decided to disable it.
Unfortunately, while it is quite old (13 years!), I generally take care of my things, so it is in excellent condition. And as everyone knows, modern cars are pretty damned reliable. They may not be exciting or beautiful or elegant, but they are boringly predictable and last a very long time.
BUT I WANT A NEW CAR!
I am also cheap frugal, so the thought of buying a new car before the old one wears out is just silly. It's just not going to happen.
BUT I WANT A NEW CAR!
Life is awful sometimes.

posted by CBD at
02:00 PM
|
Access Comments