« EMT 12/06/20
|
Main
|
Declassify! All Of It! »
December 06, 2020
Sunday Morning Book Thread 12-06-2020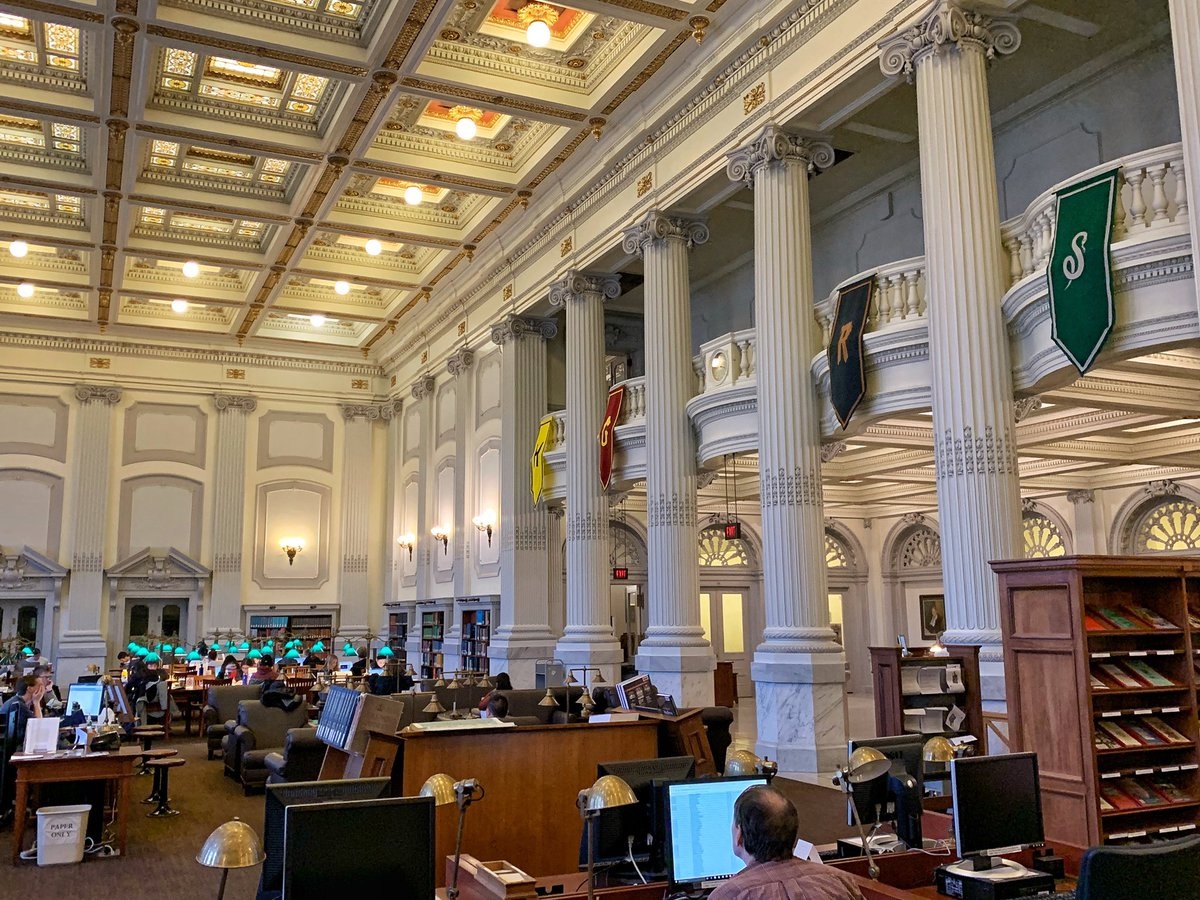 Wisconsin Historical Society Reading Room

Good morning to all you 'rons, 'ettes, lurkers, and lurkettes, wine moms, frat bros, crétins sans pantalon (who are technically breaking the rules). Welcome once again to the stately, prestigious, internationally acclaimed and high-class Sunday Morning Book Thread, a weekly compendium of reviews, observations, snark, witty repartee, hilarious bon mots, and a continuing conversation on books, reading, spending way too much money on books, writing books, and publishing books by escaped oafs and oafettes who follow words with their fingers and whose lips move as they read. Unlike other AoSHQ comment threads, the Sunday Morning Book Thread is so hoity-toity, pants are required. Even if it's these pants, which were obviously designed by someone with a very troubled childhood.


Pic Note:
The Wisconsin Historical Society houses quite an achive:
The Wisconsin Historical Society...Division of Library-Archives collects and maintains books and documents about the history of Wisconsin, the United States, and Canada. The society's library and archives, which together serve as the library of American history for the University of Wisconsin–Madison, contain nearly four million items, making the society's collection the largest in the world dedicated exclusively to North American history.[3][4] The Wisconsin Historical Society's extensive newspaper collection is the second largest in the United States after the Library of Congress.[5][6][7] The Wisconsin Center for Film and Theater Research is also housed within the division.[8] The society's archives also serve as the official repository for state and local government records.[1] The society coordinates an Area Research Center Network, an alliance between the Historical Society in Madison and four-year campuses of the University of Wisconsin System throughout the state, to make most of the archival collections accessible to state residents.


It Pays To Increase Your Word Power®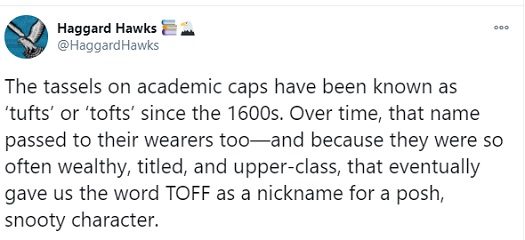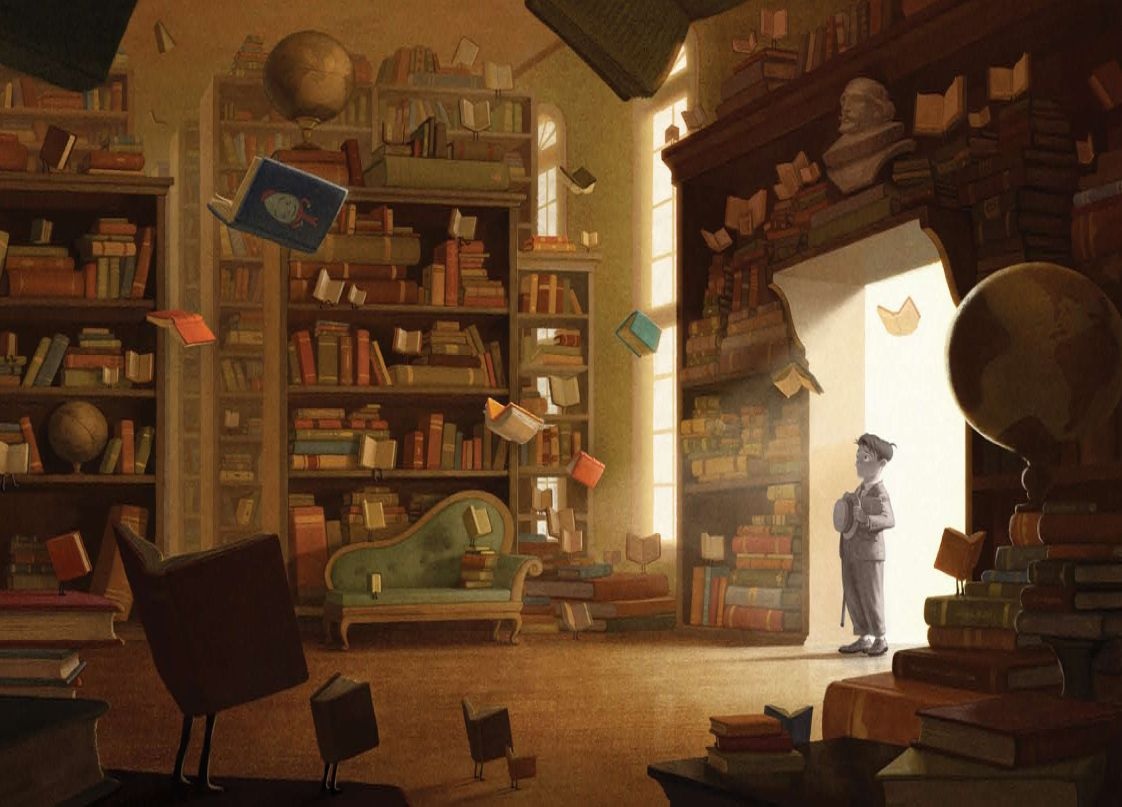 "The Fantastic Flying Books of Mr. Morris Lessmore"


Read All The Books
Of course, it is obviously impossible for one person to read every book that has ever been written. But if you go back far enough, you will eventually get to a point, centuries ago, in time when such a thing would have been possible.
According to this article in the Smithonian, there was at least one person who thought that you could at least keep track of them all:
Christopher Columbus may have explored oceans, but his illegitimate son, Hernando Colón, explored the mind. In the 16th century, he amassed somewhere between 15,000 and 20,000 books, part of a pie-in-the-sky effort to collect "all books, in all languages and on all subjects, that can be found both within Christendom and without." As part of this ambitious endeavor, he commissioned an entire staff of scholars to read the books and write short summaries for a 16-volume, cross-referenced index. Called the Libro de los Epítomes, it served as a primitive sort of search engine. Now, researchers have found one of those lost volumes, a precious key to many books lost to history.
And by attempting to collect everything, it is not meant just the "classical" or "good" literature, but literally *everything* that had ever been written:
Unlike other book-obsessed collectors from the time period, Colón wasn't just interested in volumes from classical authors or other well-trodden texts. Fortunately for present-day scholars, he bought everything he could find in print, including political pamphlets, guidebooks and posters from taverns.
The lost volume/index they found is a 2,000 page tome that is a foot thick.
I remember reading William F Buckley's speculation, back in the days when I was a subscriber to the dead tree edition of National Review, that Erasmus was probably the last guy who could've read everything. And, coincidentally, Erasmus (1469-1536) was more or less a contemporary of Hernando Colón (1488-1539).
(h/t Hans Schantz)


Who Dis: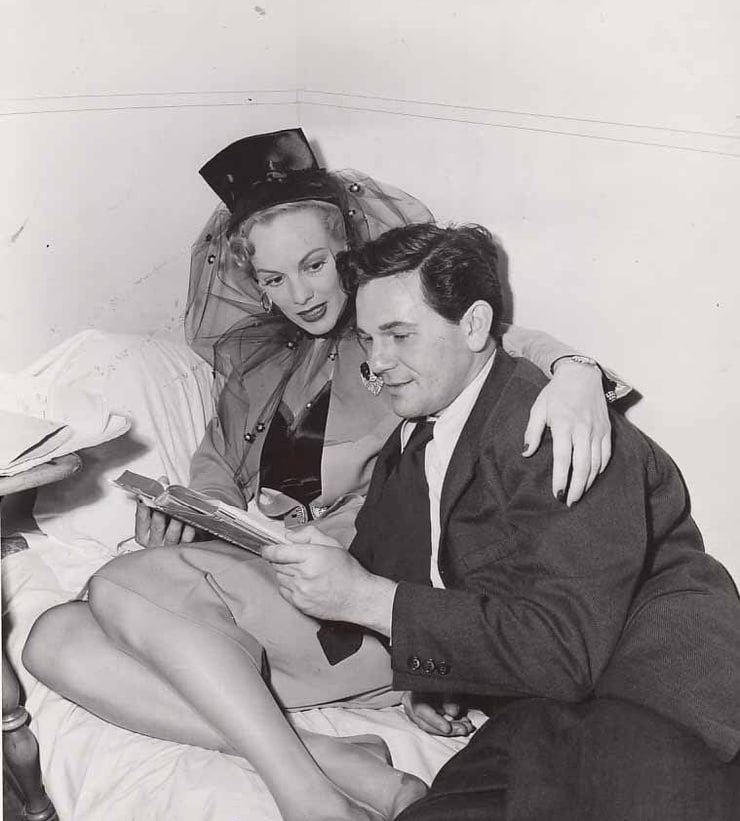 You'll need to ID both people for full credit
(Last week's 'who dis' was early Hollywood actress
Gloria Swanson
.)


Moron Recommendations
60 I'm reading Larry Correia's "Target Rich Environment" which is an anthology. I need some mindless fluff to distract me from reality.

Posted by: lin-duh at November 29, 2020 09:31 AM (UUBmN)
TRE is a collection of Correia's urban fantasy short stories, some of them previously published, but others seen here for the first time:
Together for the first time, fourteen action-packed tales of demons, monster, vampires, and cosmic horrors too terrible to name—and the men and women who take them all down. Oh, and toss in an interdimensional insurance salesman for good measure.

You'll also find: An elven princess from the pages of Monster Hunter International on a mission to redeem her people. A samurai pirate with a blood vendetta against an extremely large sea beast. And a magic-wielding P.I. who walks the mean streets of Detroit.

Journey back to the origins of Monster Hunter International in "Bubba Shackleford's Professional Monster Hunters." Uncover the origin of one of Dead Six's central characters in "Sweothi City." And celebrate the holidays with the Grimnoir Chronicle's own Jake Sullivan in "Detroit Christmas"...
And more. The Kindle edition is $6.99. And if you're still hungry when you're done, there's always Target Rich Environment Vol. 2.
Maybe I'll be talking about this sort escapist 'fluff' writing in the months ahead if Biden manages to sleaze his way into the White House.
___________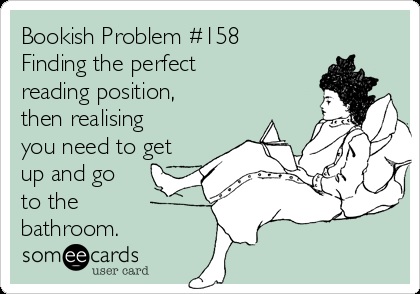 44 I discovered a marvelous author - Norman Collins, an Englishman who not only wrote novels beginning in the 1930s and continuing to the 70s, but also worked for the BBC and went on to help establish the rival network, ITV. He was very popular in his day, and is now nearly forgotten, but unjustly so.

He most popular book was 'London Belongs to Me', and I discovered it because I watched the movie made of it in 1948, starring David Attenborough and Alastair Sim. You can see the whole thing on YouTube at https://www.youtube.com/watch?v=8DDUWWLsOpQ

If you like the movie, the book is even better. It's the story about a diverse group of lower middle class people in a rooming house in south London a year before WWII breaks out. Collins has a Dickensian way of writing these people withe real affection. There's Percy, a young garage mechanic who's not a bad guy, but you can see he's already on the wrong path, getting mixed up in shady stuff. The landlady is into spiritualism and takes in a new lodger, Mr. Squales, who's a fake medium who sees her as his meal ticket. (Alastair Sim plays Squales and is a hoot in the role.) The heart of the group is the Josser family, Mr. Josser who's just retired from a lifetime as bookkeeper to a financial house, his irritable wife, and their daughter Doris, who wants to strike out on her own.

The book is part comedy, part drama, and really enjoyable. I'm sorry I read it so fast, and am just waiting for some time to go by before I read it again. Meanwhile, I've ordered another Collins book from AbeBooks, and hope it's as good as this one.

Posted by: Dr. Mabuse at November 22, 2020 09:27 AM (NPokB)
Not much I can add to this succinct review, other than to note that London Belongs To Me (Penguin Modern Classics) is either OOP or Penguin isn't putting in a lot of effort into making it readily available. Amazon lists the paperback price north of $22. Suggest looking into purchasing a used copy from Abebooks, and there are many available.
___________
124 12 With that out of the way: I'm reading The End of October, a 2020 SF/thriller by one Lawrence Wright. It's the kind of story that reviews will call "eerily prophetic," as it deals with, guess what, a pandemic. This one is real, more like the 1918 flu.

Posted by: Wolfus Aurelius at November 22, 2020 09:10 AM (rpbg1)
Sounds good... wait, did you say Lawrence Wright, the guy who wrote...
Purchased, as the author is the Lawrence Wright of 'The Looming Tower', and I can't give him money often enough.

Posted by: motionview (I also want desperately to believe) at November 22, 2020 10:04 AM (pYQR/)
Yup, that Lawrence Wright. This novel does, indeed, sound prophetic:
At an internment camp in Indonesia, forty-seven people are pronounced dead with acute hemorrhagic fever. When Henry Parsons--microbiologist, epidemiologist--travels there on behalf of the World Health Organization to investigate, what he finds will soon have staggering repercussions across the globe: an infected man is on his way to join the millions of worshippers in the annual Hajj to Mecca. Now, Henry joins forces with a Saudi prince and doctor in an attempt to quarantine the entire host of pilgrims in the holy city . . . A Russian émigré, a woman who has risen to deputy director of U.S. Homeland Security, scrambles to mount a response to what may be an act of biowarfare . . . Already-fraying global relations begin to snap, one by one, in the face of a pandemic . . . Henry's wife, Jill, and their children face diminishing odds of survival in Atlanta . . . And the disease slashes across the United States, dismantling institutions--scientific, religious, governmental--and decimating the population. As packed with suspense as it is with the fascinating history of viral diseases, Lawrence Wright has given us a full-tilt, electrifying, one-of-a-kind thriller.
Featuring descriptions of past plagues and meticulously researched, some of the reviews compare this book (favorably) with Michael Crichton. I was surprised to see the Kindle edition available for only $3.99. (Update: no, sorry, that must've been a sale price. It is now at $14.99. Aargh.)
Lawrence has written books on wildly different subjects. In addition to The Looming Tower, there's Going Clear: Scientology, Hollywood, and the Prison of Belief, a book about you-know-what, and also Remembering Satan: A Tragic Case of Recovered Memory, about one of those "satanic ritual abuse cases" back in the late 1980s.
___________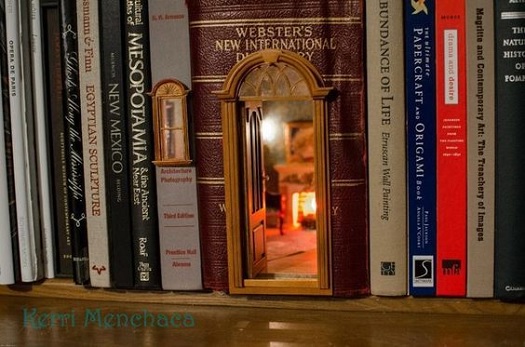 A Blind Squirrel Finds A Nut
Who wrote this?
If, like me, you're sick and tired of being told how to think, speak, eat and behave, then this book is for you.

If, like me, you think the world's going absolutely nuts, then this book is for you.

If, like me, you think...the real stars of our society [are] not self-obsessed tone-deaf celebrities, then this book is for you. If, like me, you're sickened by the cancel culture bullies destroying people's careers and lives, then this book is for you.

From feminism to masculinity, racism to gender, body image to veganism, mental health to competitiveness at school, the right to free speech and expressing an honestly held opinion is being crushed at the altar of 'woke' political correctness.
So this is a blurb used to describe a new book written by which author?
a) Mark Levin
b) Donald Trump, Jr.
c) Sean Hannity
d) Piers Morgan
And the answer is, of course (d) Piers Morgan. The book, published last month, is titled Wake Up: Why the world has gone nuts and further subtitled 'Our eyes have been opened' and 'We must never close them again'.
Piers Morgan? Seriously?
I always thought Morgan was just a limey twit. Every time his name has appeared on my radar it's always been in tbe context of a 2A/gun ownership debate that he is invariably on the wrong side of. Oh, and didn't he get canned from one of his media jobs for publishing fake photos during the Iraq War?
So now he's sounding like a conservative cultural warrior. So I don't know.
I found out about thie book when it was endorsed by PDT on Twitter.


Books By Morons
Moron author 'Long-time Commenter, First-time Reader' has just published a new collection of Space Western short stories, called Stardust Mesa: Scenes From Another Frontier:
Decades ago, the colony ship Gila left Earth bearing the future inhabitants of a new world, one destined to become humanity's homestead among the stars. This collection of stories paints the picture of life on a new frontier – one both like and unlike the American frontier of yesteryear, where miners wrest exotic material from asteroids, ranchers breed herds of giant bug-like creatures, and each and every person fights to carve out a new life for themselves far from the planet their ancestors left behind. Welcome to the western side of the stars.
I might have to buy this one myself. Fortunately for me, the Kindle edition is only $1.99.
___________
So that's all for this week. As always, book thread tips, suggestions, bribes, insults, threats, ugly pants pics and moron library submissions may be sent to OregonMuse, Proprietor, AoSHQ Book Thread, at the book thread e-mail address: aoshqbookthread, followed by the 'at' sign, and then 'G' mail, and then dot cee oh emm.
What have you all been reading this week? Hopefully something good, because, as you all know, life is too short to be reading lousy books.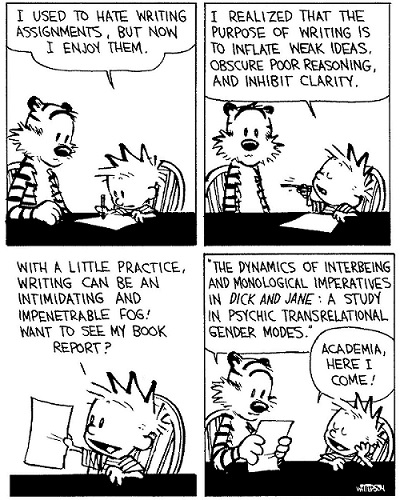 posted by OregonMuse at
09:00 AM
|
Access Comments