« I Hanker Fer A Hunk O' ONTs!
|
Main
|
Mid-Morning Art Thread »
October 30, 2020
The Morning Report - 10/30/20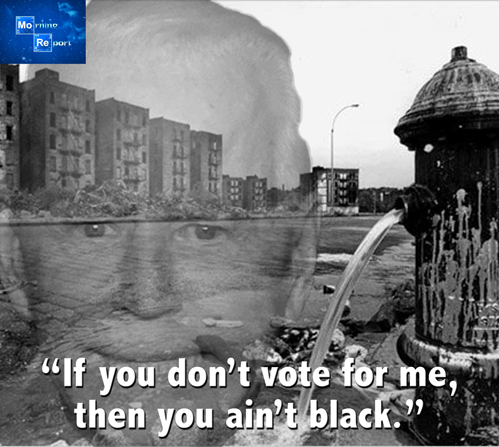 Good morning, kids. Friday and we'll get to the continuing to break out Biden Crime Family story in a moment. We're just four days away from deciding the fate of the nation for at least a generation if not forever. If you listen to the Democrat Industrial Propaganda Complex, it's either Biden is cruising to a double digit victory or else the race is going to be a squeaker because Trump somehow, with the help of Vladimir Putin, rigged the US Postal Service and stole the election.
Let us take the first case. The prime example is from the most revered Leftist prognosticator Nate Silver and his 538 deal:
Popular analytics website FiveThirtyEight now gives Joe Biden a 89% of defeating President Trump.

The prediction model is based on polling and some other factors.

538 explains "We simulate the election 40,000 times to see who wins most often. The sample of 100 outcomes below gives you a good idea of the range of scenarios our model thinks is possible."
A short hop in the Wayback Machine to four years ago indicates Silver predicted Hillary Clinton beating Donald Trump 71.4% to 28.6%. And now he has Biden, a spectacularly uninspiring, flawed, near-octogenarian dementia patient beating probably the most wildly popular incumbent since FDR (allegedly) by nearly 18 more points?
Sefton's analysis: Nate Silver is the Karl Rove of Professor Irwin Coreys.
If Joe Biden is cruising to victory how does one explain the anecdotal evidence, which taken in toto portend disaster for the Democrats; the rallies, the enthusiasm, the now mad scramble to drag Goofy Joey out of his Delaware snake pit and inflict him upon dozens of spaced out (literally and figuratively) rally attendants in Michigan and Minnesota, two states that are supposed to be automatic Democrat locks? Now, to be fair, if I cited Helmut Norpoth and Jim Lee of Susquehanna Polling who are both predicting a massive Trump win, then I'd be guilty of wish-casting, no? I think at this stage it's the records of the aforementioned as well as their methodologies that one should consider. And they speak volumes.
But again, I'm not interested necessarily in polling. I'm looking at what I see out across the country, at least when we can get a camera angle from Agitprop TV that lets us see a Trump audience as opposed to a Biden one. And then there are the endorsements. Yes, the Golden Bear Jack Nicklaus is great, but now rap star Lil Wayne has come out with a resounding endorsement of the Golden Scalp Weasel on the heels of Ice Cube's more measured yet unambiguous thumbs-up and that indicates that Trump may actually be on the verge of truly making history - yet again.
According to Rasmussen, black Americans plan to vote for President Trump in larger numbers than in 2016. That's not surprising. Yet, we are not talking just a point or two adding to that year's eight percent total, but a whopping 31 percent. On Thursday, Rasmussen's daily tracking poll found 31 percent of black likely voters plan to vote for Donald Trump. That number must be an anomaly, right? A typo?...

... there is no way of overstating this. If around 30 percent of black Americans vote for President Trump, black America will not only rewrite the next political chapter but rewrite the entire political book. Even half of that figure, depending on the states in question, would condemn Democrats to sure defeat. It would mean around two million more black Trump voters than in 2016...

... And President Trump has made good his promises to black America. Before the pandemic, black unemployment was at a record low. Wages for black workers and all workers were rising for the fastest rate in a decade, especially for the lowest paid. Poverty rates for black Americans and Hispanic Americans reached record lows. President Trump delivered record funding for historically black colleges. Perhaps most significantly, Trump secured criminal justice reform.

This is the same President Trump Democrats insist is a white supremacist. If President Trump is a white supremacist, he is doing an awful job...
It's one thing to have a Clarence Thomas, Candace Owens or Ben Carson in your camp. But when the scales fall or at least begin to fall from the eyes of so-called "authentic" black icons such as Kanye West, Ice Cube and now Lil Wayne (whose followers and fans are, IIRC, in the millions), it is proof positive that Donald Trump is transformational. If Lincoln emancipated the physical chains of Democrat slavery, then Trump may finally be the one to open their hearts, eyes and minds to the virtual Democrat chains of perpetual victimhood and indentured political servitude that the vast majority have been blind to for nearly 60 years; to see themselves as not merely black but American. Whatever Trump has done over the past four years and whatever he will do over the next four - GOD WILLING - the second emancipation of America's black citizens might well be his greatest.
* * * * *
Back to the Bidens, the dam is bursting forth in terms of the propagandists' ability to deflect and deceive. According to the Daily Caller, "An email Hunter Biden received in April 2015 from a Burisma executive discussing an introduction to then-Vice President Joe Biden, which lies at the heart of a New York Post investigation, is unquestionably authentic..." Joe Biden's presidential campaign said in a statement that his schedule indicates that no such meeting as alleged in the email took place. However, the campaign later told Politico that they could not rule out the possibility he had a cursory encounter with the Burisma executive."
The banging of shoes on the table and shrieking of "smear!" grow louder in direct proportion to the verification of the evidence. And there are mountains of it from at least three different countries, as well as co-conspirators at the highest levels of the previous two Democrat administrations and possibly key RINOs. Meanwhile, Tucker Carlson has reported that the files from the missing UPS package supposedly have been recovered. Dust them for Bob from NSA's prints. Also, I am told that copies were made beforehand, but still, I smell giant rats not only at Fox but at the FBI.
Elsewhere:
- SCOTUS now with a huge win preventing ballots from being counted after election day in Minnesota. No wonder Keith the wife-beating religion of peacenik is sabotaging a Trump rally there. We might win this state and the senate seat. Inshalla...
- El Paso now goes into lockdown for two weeks over more Chinese Lung AIDS cases. Could it be an attempt to screw over Trump voters to try and steal Texas? That's crazy talk, right? Meanwhile, Wuhan is holding mass, open Halloween celebrations. Hmm...
- If the US economy boomed in the third quarter and there was no media to report it, did it really happen?
- Alexandria Ocasio Titty-Caca is stupid, but she is a vile hypocrite. In other words, a Marxist politician.
- More on Big Tech Big Brother's attempt to muzzle free speech and being co-conspirators with the Chi-Coms.
And lots of other interesting links that you should check out. Also, please remember to hit Ace's tip jar and mine over at my place. It helps keeps the lights on.
Have a great weekend and if VOTE (early, if not often)!


BOMBSHELL BIDEN CRIME FAMILY REVELATIONS
NOTE: The opinions expressed in some links may or may not reflect my own. I include them because of their relevance to the discussion of a particular issue.
ALSO: The Morning Report is cross-posted at CutJibNewsletter.com if you want to continue the conversation all day.
Follow us on Twitter: @CutJibNews
Follow us on Instagram: @Cutjibnewsletter


posted by at
07:52 AM
|
Access Comments