« This Election Is Going To Be (Gas)Lit!
|
Main
|
To Protest Columbus' Discovery of America, Antifa Topples Statues of Noted White Supremacists Teddy Roosevelt and Abraham Lincoln »
October 13, 2020
"Hotel Zena," a New DC Hotel Catering Exclusively to Angry Leftwing Feminist Karens, To Open This Week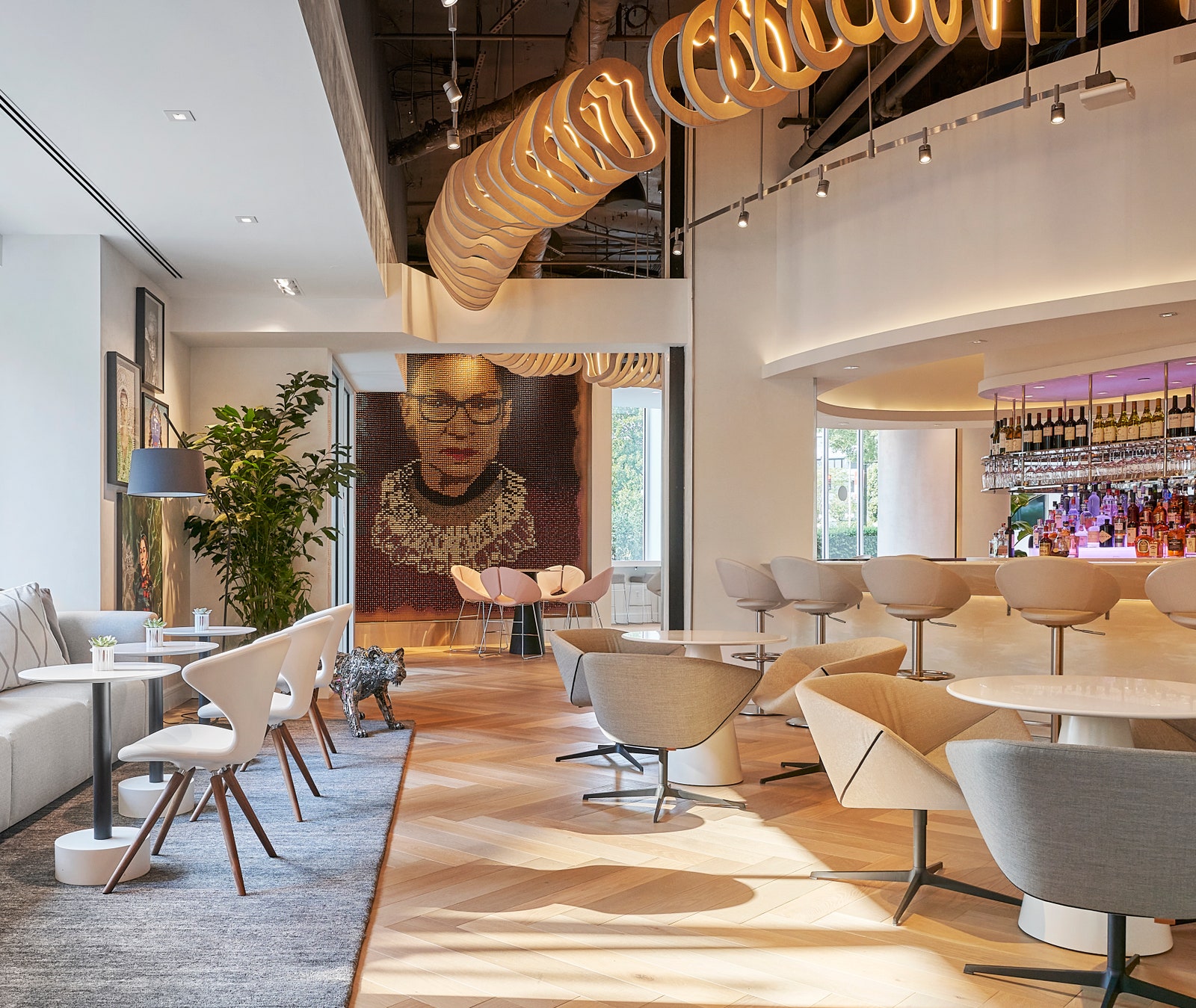 Mixed-media portrait of Supreme Court Justice and
noted Crossfit enthusiast Ruth Bader Ginsberg,
in oils and tampons.No seriously.
It's made of fucking tampons.
The culture needs more angry childless-but-determined-to-mother-the-world Karens.
When it opens this week, the new Hotel Zena in Washington, D.C., will make a powerful statement about powerful women. The groundbreaking hotel, part of the Viceroy Hotels & Resorts, has commissioned more than 60 works of art that celebrate female empowerment. Even before they step inside, guests will be greeted by colorful, seven-story-tall murals on the building's façade, depicting enormous female warriors who keep watch over the hotel and its surrounding Logan Circle neighborhood....


In the hotel lobby, a dramatic portrait gallery honors 11 women who've led the fight for gender equality, including Supreme Court Justice Ruth Bader Ginsburg and Rep. Shirley Chisholm--the first Black woman elected to Congress.

Many of the attention-grabbing works also incorporate provocative materials. The larger-than-life homage to Justice Ginsburg has been constructed using 20,000 hand-painted tampons, arranged on a pegboard to create a pointillist portrait...
It's a temple to Political-Statement Lesbianism.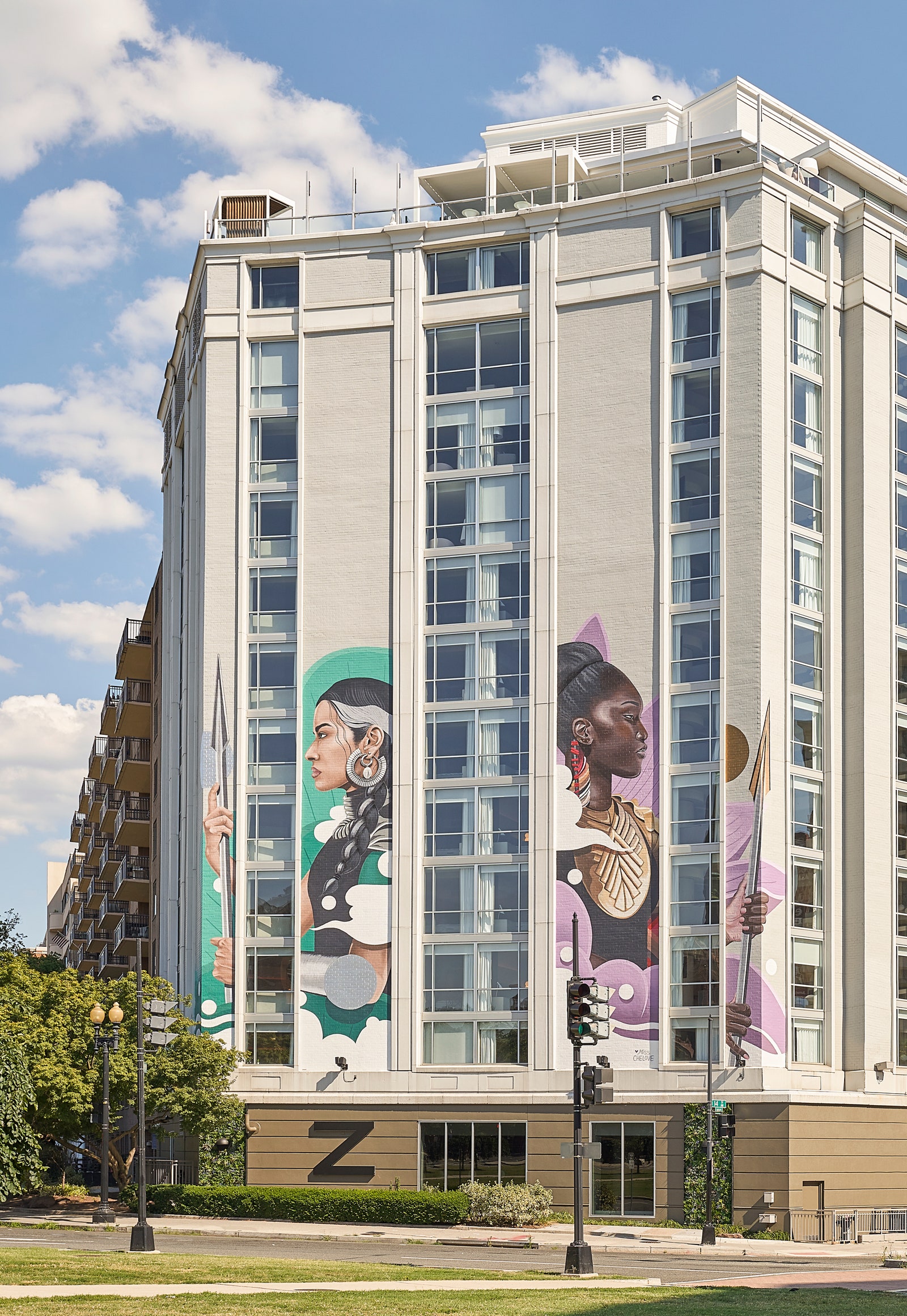 I can't believed they named it hotel Zena -- like "Zena Warrior Princess."
How tacky and low-rent and moronically stupid.
But that is what #Woke is. It's the racist religion of the unaccomplished, the unemployable, the uneducated, and the unintelligent.


posted by Ace at
01:01 PM
|
Access Comments