« Science Isn't Dead, But It Is Ailing - Part 2
|
Main
|
EMT 10/18/20 »
October 17, 2020
Saturday Overnight Open Thread (10/17/20)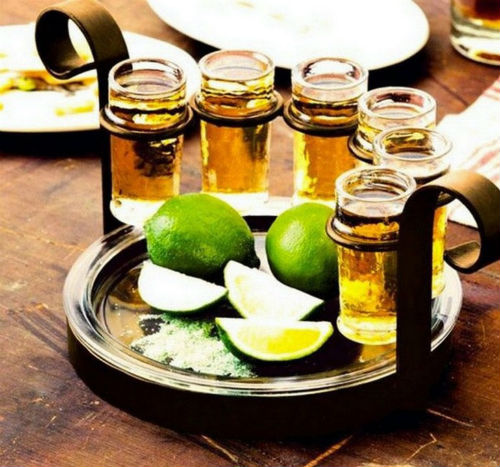 ***
The Saturday Night Joke
A 6 year old and a 4 year old are playing in the yard.
The 6 year old asks, "You know what? I think it's about time we started learning to cuss". The 4 year old nods his head in approval.
The 6 year old continues, "When we go in for breakfast, I'm gonna say something with hell and you say something with ass".
The 4 year old agrees with enthusiasm
When the mother walks into the kitchen and asks the 6 year old what he wants for breakfast, he replies,
"Aw, hell, Mom, I guess I'll have some Cheerios".
WHACK!
He flies out of his chair, tumbles across the kitchen floor, gets up, and runs upstairs crying his eyes out, with his mother in hot pursuit, slapping his rear with every step. His mom locks him in his room and shouts, "You can stay there until I let you out!"
She then comes back downstairs, looks at the 4 year old and asks with a stern voice, "And what do YOU want for breakfast, young man?"
"I don't know", he blubbers, "but you can bet your ass it won't be Cheerios."

(H/T Hrothgar)
***

The ONT Is Always Looking Out For YouTM

A break from tradition is also entirely acceptable when it comes to the actual recipe of the s'more itself. A sandwich of two graham crackers, toasted marshmallow, and ½ chocolate bar is undeniably tasty, but certainly does not represent the limits to which the s'more horizon can extend. A few swaps and tweaks can actually elevate the classic treat to new heights.

Over the last few weeks, with help from various friends and family members, I've experimented with a number of these s'more "recipe" variations and upgrades. The fun part of the testing was doing it sort of buffet-style, laying out all the possible ingredients and allowing everyone to sample and rank their favorite combinations. Our findings were dutifully filed (with sticky fingers), and you'll find our recommendations grouped into the four categories below.
Earlier this summer we switched Reese's Peanut Butter Cups for the Hersey Bar. Dang right tasty.
***

I scream, you scream, we all scream for ice cream, but this is overboard. Or is it?

***

Who would have thunk? Holy crap, a Zamboni can catch fire.
***
While we are on the subject of really cool contraptions, build a really cool bike.
***
Yawn. No one cares your NFL Pro Bowl has been canceled.

NFL's Pro Bowl Will Not Be Played This Season
The de facto All-Star game was set to be played at Allegiant Stadium in Las Vegas in January
***

While hiking out in the great outdoors, be careful. Even the most innocuous situations can be dangerous.

While out running near his Utah home, photographer Kyle Burgess came upon what he believed was a litter of bobcat kittens. He took some video of the babies and went on his way.

Soon he noticed that a big angry cat began following him. As Burgess turned himself around to face her, he realized his error. The kittens that he believed to be bobcats, were actually baby cougars. And their mama was dead set upon protecting them at any cost. Wisely, Burgess began walking backwards, making himself seem bigger and louder in order to scare her away. Unfortunately for him, cougars are known for their stubborn disposition and she followed him down the trail for six long minutes. It's only when Burgess tossed a few rocks in her direction that she decided to turn around and go back to her cubs.
***
The ONT Musical Interlude
***

Maybe I'm old and my Give-A-Shit-Meter is broken. As I really don't give a rat's ass. Kraft Mac and Cheese in a heated controversy.

"Angry Moms And QAnon Believers Attacked Kraft's 'Send Noods' Campaign For Sexualizing Mac 'N' Cheese"

Unfortunately, this is not just a nonsensical string of randomly selected words, but rather an actual thing that happened. There's clearly a lot to unpack here, so let's dive in.

This week's chaotic subplot to the broader End of Western Civilization narrative that's dominated much of 2020 all started with a tongue-in-cheek campaign from Kraft Macaroni and Cheese. The iconic mac and cheese brand has been cheekier in recent months, testing the water with stunty campaigns. A few months ago, Kraft wanted you to eat their signature product for breakfast like a college student and/or depressed adult, and now they want you to send nudes — or rather, "noods."

The "Send Noods" campaign was coy play on the popular "send nudes" meme, "encourag[ing] adults to send free noodles to loved ones to provide comfort and make them smile," Lynne Galia, a spokesperson for Kraft Heinz, told BuzzFeed News.
***

Fortunately, no significant injuries or death occurred in this situation. Genius Award Winner.

As I was scrolling through the paperwork, I noticed something both hilarious and infuriating. Apparently, the renter eventually found the vehicle later on October 12th, and reported it to the police district. A conscientious moron police officer took the information and made an auto recovery report.

Unfortunately for the WCSD officer and the renter, the jackass police officer never sent the report to NCIC, which means it was never taken out of stolen status.

Meanwhile, the renter was stopped on the side of the highway, detained by police, for driving a vehicle which was no longer in stolen status. I explained the situation to the sheriff's deputy, and after laughing at my department's incompetence, assured me he would let the renter continue on his way.
***

Tonight's ONT has been brought to you by Outcome Based Education.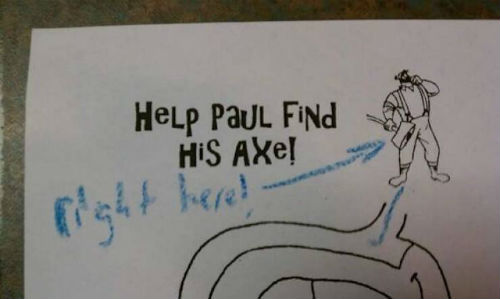 Notice: Posted with permission by the Ace Media Empire, AceCorp, LLC and Hamsters International Union. No gluten, dairy or nuts used in the production of The ONT.

posted by Misanthropic Humanitarian at
10:00 PM
|
Access Comments