« Quarantine Cafe: Late Edition
|
Main
|
The Morning Report - 10/7/20 »
October 06, 2020
Tuesday Overnight Open Thread (10/6/20)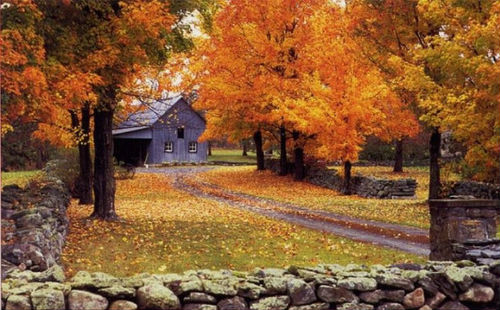 ***
The Quotes of The Day

Quote I

The good life consists in deriving happiness by using your signature strengths every day in the main realms of living. The meaningful life adds one more component: using these same strengths to forward knowledge, power or goodness. Martin Seligman

Quote II

Hope is the word which God has written on the brow of every man. Victor Hugo

Quote III

"After long consideration about the situation, I am declining to willingly step down from my position as Station Manager. I truly believe I did nothing wrong that is worthy of removal. No one has communicated to me any law, written standard, or rule I violated with my actions. I shared a factual argument, and although I shared an opinion, that I was disgusted by the sexual assault of a woman, I have done nothing more erroneous than my peers."Rae'Lee Klein

Quote IV

"I am not surprised that the grand jury indicted them but I'll certainly be interested in what was presented to the grand jury,"Lawyer Joel Schwartz

Quote V

I'm a mess," "You don't plan on your husband of 27 years trying to kill you." Laura Dankesreiter

Just spit ballin' here, but I bet there were a few telltale signs along the past 26 years.
***

Hall of Fame Rock N Roller Eddie Van Halen loses his battle to cancer.
"I can't believe I'm having to write this, but my father, Edward Lodewijk Van Halen, lost his long and arduous battle with cancer this morning," his son Wolfgang Van Halen wrote. "He was the best father I could ever ask for. Every moment I've shared with him on and off stage was a gift. My heart is broken and I don't think I'll ever fully recover from this loss."

"Heartbroken and speechless," added Sammy Hagar. "My love to the family."

Were it not for his titanic influence, hard rock after the late 1970s would have evolved in unimaginably different ways. He may not have invented two-handed tapping, but he perfected the practice and introduced it to a mass audience. Yet despite his complete mastery of the electric guitar, he never learned to read music.
&&&
***

Senator Ted Cruz 1- CBS News White House correspondent Ben Tracy 0.
***
Once upon a time we had an Irish Setter who would not be denied when it came time to swiping Chapstick. I'm not sure why, until now. Everything you wanted to know about Chapstick but were too afraid to ask.

Yes, it's filler, it's also Tuesday night.....
***
In a new episode of Oprah's book club, Oprah interviews Isabel Wilkerson, author of "Caste: The Origins of Our Discontents."

During her interview Oprah suggests the U.S. caste system was "the template for Nazi Germany."

Winfrey asks "How did you decide to focus the book on three caste systems – India, Nazi Germany, and the United States? I think a lot of people get riled up and offended that you're comparing the caste system here to Nazi Germany, yet we discover that we were the template for Nazi Germany."

Wilkerson replies "In the stories that I did for the New York Times, I didn't use the word. In The Warmth of Other Suns, word does not appear. I pointedly stand here, sit here, stating that I don't use the word and it's for a reason. I think that it's a word that is often misunderstood. It's a word that has many different meanings to different people, even though social scientists have a singular definition for it, which would be prejudice plus the power to enforce that prejudice institutionally."

When did world history start, 1776?
***

Camping............

***

Living in rural America I know first hand about the issues of internet access. Did AT & T screw over DSL customers or are they responding to market forces?

As of Oct. 1, AT&T has stopped offering DSL as a new service, according to USA Today. Existing DSL subscribers, who connect to the internet via copper phone lines, will be grandfathered in. DSL is definitely old technology, but many people, especially in rural areas, still rely on it for internet access. Internet service providers have mostly focused on expanding cable broadband and fiber networks in wealthy metropolitan and suburban areas. Basically, if you don't already have DSL service and you need to connect to the internet, you may be completely out of options.

AT&T has seen the number of DSL subscribers slowly decrease over the years. The telecom reported 653,000 total DSL connections at the end of the second quarter of 2020, compared to nearly 14.5 million fiber customers, USA Today noted. That low DSL subscriber number is not surprising considering how broadband has grown and expanded since the '90s, but cutting off service without providing another option leaves many customers in digital darkness.
***

Some people need to learn that life is too short to play games. And sometimes when you play games you lose. In this case, LOLGF.

Dude Needs Permit to Build Garage, Just Buys A Van
When solving a problem, it's important to think outside the bun. This homeowner found that if he wanted to build a garage, it would cost extra. So what did he do? He found a more mobile garage.
***
Fun Tweet of The Day...............

When you want to damage others property, you ought to think twice.
***

Next time someone tells you that "Golf is not a contact sport." Remind them of this golfer from Colorado.

Colorado golfer was lucky to escape with his life.
In many parts of the country, the elk rut is in full swing. As a result, the animals are aggressive and dangerous to humans who happen to wander too close to them. At least one man hitting the links at a Denver-area golf course found out just how aggressive the animals can be when he was gored by one last weekend.

Fox 31 Denver News reports that Zak Bornhoft and three friends were golfing at the course and about to wrap up their round when an angry bull charged the golf cart at Evergreen Golf Course.
***
The ONT Musical Interlude
&&&
&&&
***

How many relationships at one time is enough? Don't ask our Genius Award Winner 1st Runnerup.
Another Democrat politician has been caught in a sexting scandal. Though this one has a twist. North Carolina Democrat Senate candidate Cal Cunningham was sexting with a woman, and thus cheating on his mistress. The affairs came to a head Monday following the publication of lurid text messages between the candidate and a woman who is not his wife. Or his mistress. The campaign immediately went dark after the revelation. Cunningham is running against GOP incumbent Senator Thom Tillis.

A wife and 2 mistresses? Holy Viagra Bat Man.
***

Aren't there things such as Yelp reviews if you aren't happy with products? Genius Award Winner.

After purchasing a bag of methamphetamine, a Florida Woman turned the narcotics over to police "because it was 'junk,'" according to an arrest report.

Investigators allege that Beth Ann Franchak, 52, provided the meth to a sheriff's deputy Thursday afternoon at her residence in St. Pete Beach.

Franchak, cops say, told the deputy that she "purchased $20.00 worth of methamphetamine and would like to turn it over to the police because it was 'junk.'"
***

Observation skills, A. Tonight's Feel Good Story of The Day.

Mailman Karl Herklotz walked up to a house on Rossmore Avenue Monday, opened the mail box and placed the mail inside — as usual. But the nagging feeling that something was wrong followed him down the sidewalk.

Herklotz has been delivering mail along the same route in Fort Thomas for eight years. He says he's familiar not just with the neighborhood, but with the people and their routines.

The mailbox on Rossmore Avenue that gave Herklotz such a feeling of unease belongs to an 84-year-old woman he describes as a "very pleasant lady."

The problem? That mailbox was full.

Herklotz told neighbor Katie Giancola, who then called the police to come do a welfare check on the residence.
***
Tonight's ONT has been brought to you by Older Siblings.

Notice: Posted reluctantly by the Ace Media Empire, AceCorp, LLC. and Hamsters United. Proudly made in the USA with locally sourced internet. None of that AT & T stuff here.

posted by Misanthropic Humanitarian at
10:08 PM
|
Access Comments