« BLM Organizer Charged With Attempted Murder After Deliberately Ramming Car into Trump Supporters;
Media Imposes Nigh-Total Blackout on Story
|
Main
|
USAToday "Fact Checks" Babylon Bee Article Stating That the Ninth Circuit Had Overruled Ruth Bader Ginsburg's Death »
September 30, 2020
Leftist Director at Harvard Kennedy School for Politics: The Riots Are Actually Caused by "Right Wing Riot Porn," You See
Research Director of the Shorenstein Center on Media, Politics and Public Policy and adjunct lecturer at Harvard Kennedy School Joan Donovan published an op-Ed in the MIT Technology Review titled "How an overload of riot porn is driving conflict in the streets."

In the piece, Donovan blames left-wing riots in America on "right-wing media makers" and "ring-wing reactionaries."

She claims that the videos of the riots, as she terms "riot porn," are "fed into a media ecosystem with an established bias toward highlighting violence and rioting, the videos have mobilized white militia and vigilante groups to take up arms against Black Lives Matter and 'antifa' protesters."

"This feedback circuit has created a self-fulfilling cycle where white vigilantes feel justified in menacing and physically attacking racial justice protesters--and inspire others to do the same," Donovan states.
As someone as Instapundit said: This pyrsyn looks exactly as you'd expect xhem to look.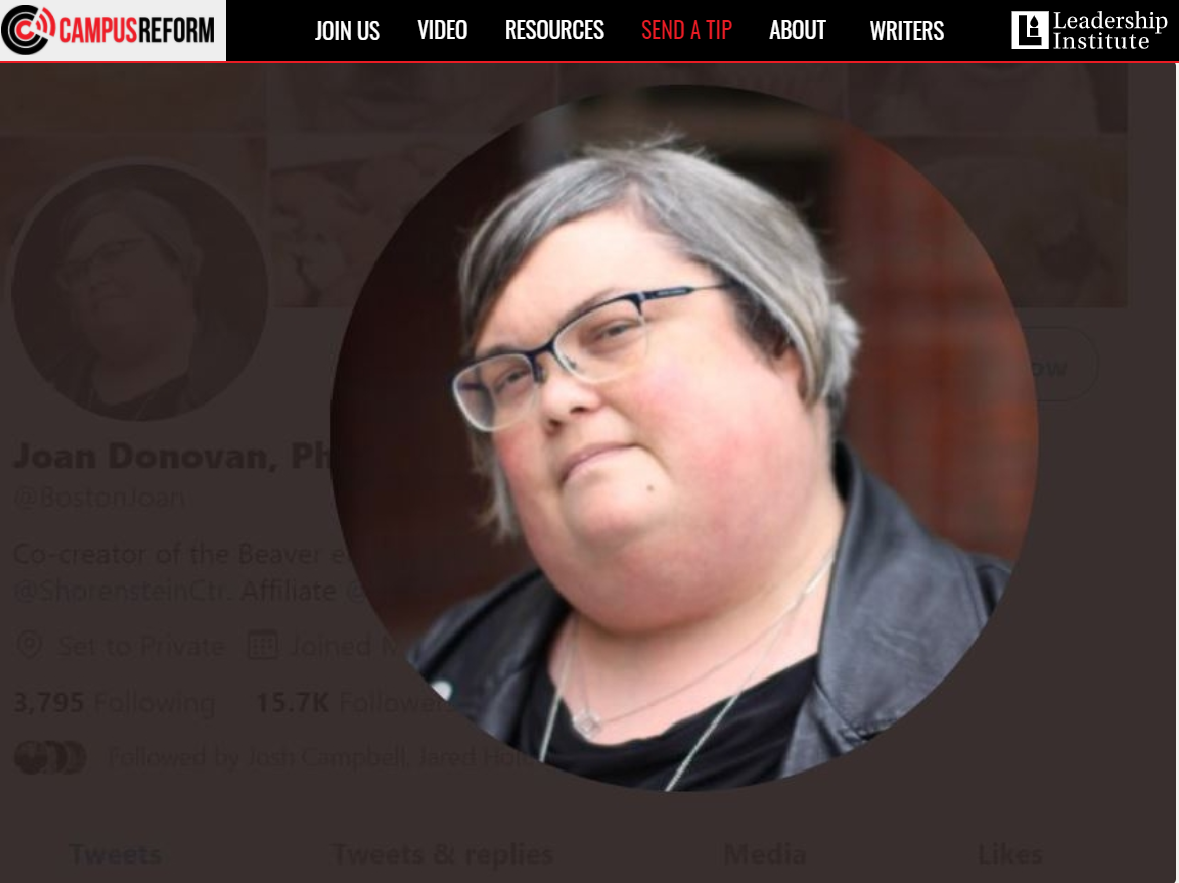 Leftism is definitely not a Cult of Vengeance on society-at-large for the insane, the unintelligent, the unemployable, and the unmarriagiable.

posted by Ace at
03:51 PM
|
Access Comments