« Saboteur Deliberately Derails NYC Subway Train
|
Main
|
Critical Race Theory and Totalitarianism [KT] »
September 25, 2020
Suppressed House Intel Report: Analysts Believed That Russia Favored Hillary Clinton in 2016. But John Brennan, Ultra Clinton Partisan, Overruled This Conclusion and Inserted His Own Partisan Narrative.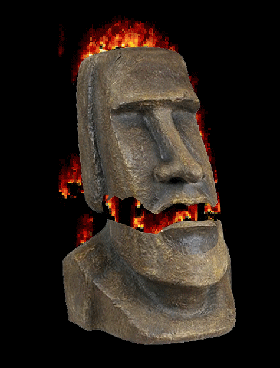 Back in May, Deb Heine reported that Fred Fleitz had revealed that Brennan had suppressed documents which tended to prove Putin favored Hillary.
"House Intelligence Committee staff told me that after an exhaustive investigation reviewing intelligence and interviewing intelligence officers, they found that Brennan suppressed high-quality intelligence suggesting that Putin actually wanted the more predictable and malleable Clinton to win the 2016 election," Fleitz wrote.

"I separately have an intelligence source tonight who confirmed that information," Henry said, adding that rather than issuing a balanced report that reflected all of the intelligence, Brennan "set the narrative that Russia wanted Trump to win."

Henry told Carlson that the upcoming information "could be a bombshell."
But now we know this with greater confidence -- and we know a lot more, too.

We're gonna need a bigger rope.
This is a House Intelligence report which was locked in a literal safe by Adam Schiff.
Former CIA Director John Brennan personally edited a crucial section of the intelligence report on Russian interference in the 2016 election and assigned a political ally to take a lead role in writing it after career analysts disputed Brennan's take that Russian leader Vladimir Putin intervened in the 2016 election to help Donald Trump clinch the White House, according to two senior U.S. intelligence officials who have seen classified materials detailing Brennan's role in drafting the document.

...

RealClearInvestigations has learned that one of the CIA operatives who helped Brennan draft the ICA, Andrea Kendall-Taylor, financially supported Hillary Clinton during the campaign and is a close colleague of Eric Ciaramella, identified last year by RCI as the Democratic national security "whistleblower" whose complaint led to Trump's impeachment, ending in Senate acquittal in January.


The two officials said Brennan, who openly supported Clinton during the campaign, excluded conflicting evidence about Putin's motives from the report, despite objections from some intelligence analysts who argued Putin counted on Clinton winning the election and viewed Trump as a "wild card."

The dissenting analysts found that Moscow preferred Clinton because it judged she would work with its leaders, whereas it worried Trump would be too unpredictable...


These same analysts argued the Kremlin was generally trying to sow discord and disrupt the American democratic process during the 2016 election cycle. They also noted that Russia tried to interfere in the 2008 and 2012 races, many years before Trump threw his hat in the ring.
Paul Sperry reports more: 1, that Durham is using this report as a "roadmap" into his investigation into whether Obama politicized intelligence agencies for private political advantage, and that 2, Brennan included Christopher Steele's utterly-rubbished "intelligence" in the January 2017 presidential briefing to supply what he claimed was information "consistent" with his partisan claim that Putin favored Trump.
Remember: That's the best evidence they had for this claim. We've seen no actual evidence besides Steele's made-up partisan document.
If that's the only evidence for this claim: There is no evidence for this claim.
One more thing: Usually these assessments have an annex included, which is written by dissenters. The dissenters are included so that the president can evaluate competing claims in making decisions.
This "report" did not include any dissenters' report -- something Sperry calls unprecedented.
And there was, of course, dissent. Dissent that Brennan and Comey and McCabe did not want in the report they planned to leak to CNN:
The officials who have read the secret congressional report on the ICA dispute that. They say a number of analysts objected to including the dossier, arguing it was political innuendo and not sound intelligence.

"The staff report makes it fairly clear the assessment was politicized and skewed to discredit Trump's election," said the second U.S. intelligence source, who also requested anonymity.
Obviously that would have looked really, really bad in the report when they leaked it to CNN -- so they just made sure no dissent was included.
Read the whole thing. It's amazing. Seriously.
One more thing:
The second senior intelligence official, who has read a draft of the still-classified House Intelligence Committee review, confirmed that career intelligence analysts complained that the ICA was tightly controlled and manipulated by Brennan, who previously worked in the Obama White House.

"It wasn't 17 agencies and it wasn't even a dozen analysts from the three agencies who wrote the assessment," as has been widely reported in the media, he said. "It was just five officers of the CIA who wrote it, and Brennan hand-picked all five. And the lead writer was a good friend of Brennan's."
Here's one more nugget from Paul Sperry -- some of the evidence that proves that Putin favored Hillary.
BREAKING: FBI knew thru classified channels Kremlin had explosive kompromat on Hillary in 2016--dirt that wd have rocked her campaign--yet Russia chose not to release it. FBI possesses anti-Hillary material but keeps it classified. It knew Russia cd blackmail her but kept it quiet -- Paul Sperry (@paulsperry_)

That's very strong evidence that Putin favored Hillary and not Trump. He kept his Hillary kompromat secret rather than releasing it.
Here's a little more about the earlier story, about Christopher Steele's primary subsource, the suspected Russian spy, from Kim Strassel:
1) BREAKING, per @CBS_Herridge and extraordinary. So Christopher Steele's main source for the dossier? He was the subject of a nearly two-year long FBI counter-intel investigation (2009-2011), under suspicion of being a Russian spy and a "threat to national security."


2) Early in Obama admin, subsource "reportedly attempted to recruit two individuals connected to an influential foreign policy advisor" to Obama. Said if they got jobs in the administration and access to classified information, he could help them "make a little extra money."

3) FBI says he had previously contact with the Russian Embassy and Russian intelligence officers. Thanks to @paulsperry_ we know the name of this subsource, and that he for a period at this time at Brookings, Democratic think tank.

4) But here's the real kicker, per these documents out from @LindseyGrahamSC
The FBI KNEW about this prior CI investigation into the source in DECEMBER OF 2016. It KNEW it was relying on information from a suspected Russian spy!
Easter Island Flaming Head courtesy of "...." Thanks to Shains. and Michael in Texas for reminding me.