« Quarantine Cafe: New College Mascot Edition
|
Main
|
The Morning Report - 9/29/20 »
September 28, 2020
Monday Overnight Open Thread (9/28/20)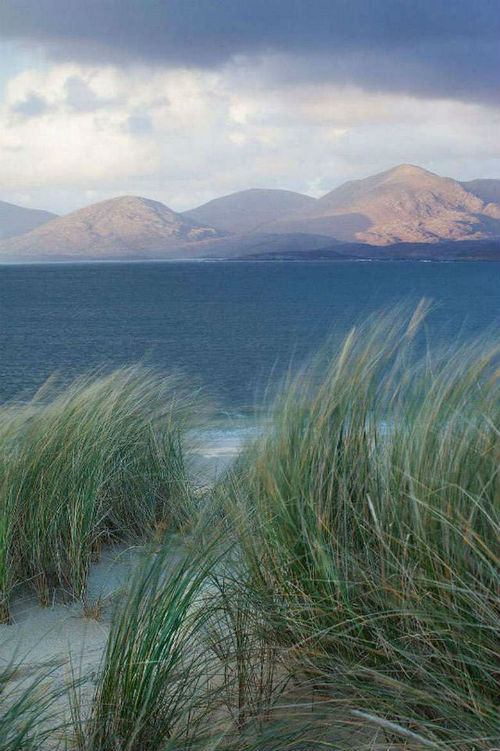 ***
The Quotes of The Day

Quote I

"The U.S.A. is a first-world country but it is acting like a third-world country," U Aung Thu Nyein, a political analyst in Myanmar
Quote II

"Ms. Kitts explained to the policy officer and administrators that she has asthma, but they ignored her," "Their position was that un-masked asthmatic must leave the stadium, (which) is not consistent with any directive or other law."attorney Maurice A. Thompson
Quote III

"It's very clear, across the UK, that this ill-thought-out 10pm curfew, has pushed everyone out of venues with socially distanced measures, into the streets, into off-licences, supermarkets, overcrowded public transport and house parties. Every operator predicted this. Shambolic."Sacha Lord, night-time economy adviser for Greater Manchester

Quote IV

As a former accountant, please allow me to explain why all of today's newly formed tax experts are fucking morons, and we should metaphorically put a brick in a sock and beat them over the head with it until they shut up.Larry Correia

Quote V

"All of my students and their parents were always cool with me because basically they knew me," Sylvain Helaine

Quote VI

"It's not a ban, it's a nudge," Kate Harrison, a council member
***

President Donny "Two-Scoops" has a wonderful strategy to win tomorrow's debate. Let Uncle Joe "The Paste Eater" talk the entire 90 minutes.

WASHINGTON, D.C.—The Trump campaign unveiled the president's winning strategy for Tuesday night's debate: he will simply stand there and let Joe Biden try to form coherent sentences for the entire evening.


Trump says he will simply go on stage and say, "I cede my time to Joe Biden," before calmly sitting down and watching in delight as Biden tries to maintain coherence for nearly two hours.

"It's a genius move, frankly," said one political analyst. "There's some real 4D chess going on over there in the White House. Or perhaps 7D Axis & Allies, or even 17D Diplomacy. The Biden campaign simply isn't operating on Trump's level."
***
For a guy who was going to cause the world go to hell, the experts sure had that prediction wrong. Trump nominated for a 3rd Nobel prize.

A group of four Australian law professors have nominated U.S. President Donald Trump for the Nobel Peace Prize, the third nomination he's received in recent weeks.

The nomination is based on the so-called Trump doctrine, or the president's approach to foreign policy, David Flint, one of the professors, said on Sept. 28.
***
Too many Gladys Kravitizs? Walls too thin? Too excited a fan? Combination of all three? Cops called on apartment dweller who was yelling "Shoot, shoot".

A misunderstanding over a few Lightning fans' passion for their team during the Stanley Cup final Wednesday night produced a scene in Tampa rife with cops and, in the end, comic relief.

Devon Garnett, a bay area super fan of sorts recently profiled by the Tampa Bay Times, was watching Game 3 of the Stanley Cup final Wednesday evening with two buddies at Radius Palms apartments near USF. In one first-period sequence, when Victor Hedman controlled the puck in the Lightning's offensive zone, the friends began screaming, "Shoot! Shoot!" at the TV.

Evidently, that prompted a neighbor to call police. Minutes later, a handful of Hillsborough County Sheriff's Office deputies were at their doorstep.
***

Small town flyover country explained.
35 Things Only People Who Grew Up In Small Towns Will Understand

If you can relate to these experiences mentioned on Ask Reddit, you probably grew up in a small town.


1. Everybody you went to high school with who stayed there is married/engaged/pregnant/all of the above.

2. Facebook drama.
***

My Give-A-Shit meter is broken. Yours on the other hand may not be. SNL is going to be back on the air with a special opening night.

"Saturday Night Live" has an interesting "thank you" offer for brave health-care workers: Free tickets to this week's Season 46 in-studio premiere.

Unsurprisingly, tickets earmarked for front-line medical personnel are still available for both Saturday's afternoon dress rehearsal and late-night live show, which will feature former cast member Chris Rock and musical guest Megan Thee Stallion. Tickets for the public, however, have already been scooped up.

It's the first in-person program at 30 Rockefeller Center since the sketch comedy series shut down Studio 8H due to the coronavirus pandemic last spring.

According to COVID-19 stipulations laid out on ticketing site 1iota, attendees can request two, seven, eight or nine tickets for people within their personal "social bubble." That's defined as "a group of people, related or unrelated, who have repeatedly entered into close contact (defined as less than 6 feet) with all others in that group, on multiple occasions prior to the night of the show."

The following guidelines and precautions also will need to be followed:

All people in a "bubble" for whom tickets have been requested must come to the show, or no one in that group will be seated.
Audience members must take a self-administered lower nasal antigen test upon arrival, with results given before the show.
Temperature checks will be required at check-in.
Face coverings/masks will be required inside the building; no bandanas, gaiters or masks with vents will be allowed.
Anyone with a temperature of 100.4 or higher will not be admitted and their party also may not be allowed in.
***

What does Chocolate Jesus and his ghastly sidekick, Michelle, have to say about this? Netflix CEO on paying sky-high salaries: 'The best are easily 10 times better than average'
In the first few years of Netflix, we were growing fast and needed to hire more software engineers. With my new understanding that high talent density would be the engine of our success, we focused on finding the top performers in the market.

In Silicon Valley, many of them worked for Google, Apple, and Facebook — and they were being paid a lot. We didn't have the cash to lure them away in any numbers. But, as an engineer, I was familiar with a concept that has been understood in software since 1968, referred to as the "rock-star principle."

The rock-star principle is rooted in a famous study that took place in a basement in Santa Monica, California. At 6:30 a.m., nine trainee programmers were led into a room with dozens of computers. Each was handed a manila envelope, explaining a series of coding and debugging tasks they would need to complete to their best ability in the next 120 minutes.

So, no participation awards?
***
At first I shook my head. Then I thought, to pose like this the sex must be incredibly awesome. Or they lack testicles.

Unenthusiastic Boyfriends Posing For Etsy Projects (14 Pics)

The things we do for love. We'll move to a new city. We'll convert to a new religion. We'll showcase our girlfriend's mediocre crocheting talent by modeling for her Etsy site. We won't look happy about it, but we'll do it. Boyfriends modeling Etsy projects, I salute you.

Salute? Turn in your man card.
***

No word who was the first to purchase these accessories, Garrett or CBD.

Man Puts "Tire Chains" on His Crocs So He Can Go "Off-Roading" in Them


Crocs, the slip-on classic clog with a rubbery, punctured twist, is the sort of cultural curiosity that is somehow both a meme and genuinely beloved at the same time. It's a bestseller of a shoe but also an automatic "lol" when people see them. Which is it, dammit? Are those unisex tie-dye abominations the kooky dental assistant wears hilariously stupid? Or comfortable? Or… both?

Can you wear something both ironically and unironically? That seems to be the Crocs classic conundrum. But why weigh ourselves down with what it means to own a pair of Crocs when instead we can just enjoy them however the hell we please. These aren't some ridiculous $700 Nikes and we're not sneakerheads.
***

Strong arm robbery charges for a stolen prosthetic leg. You bet it's Florida based.

The theft of a man's prosthetic leg has resulted in strong-arm robbery charges, cops say.

According to investigators, Larry Stothers, 41, accused the victim of stealing a backpack. So Stothers and a cohort, 31-year-old Jayson Rappa, allegedly confronted the man Saturday afternoon in Largo, Florida.

"A fight occurred between all parties," according to an arrest affidavit. "And in the course of the fight a prosthetic leg was taken from the victim." The man whose leg was stolen fled the scene and sought police assistance.

Officers arrested Stothers and Rappa about an hour later, and charged each man with strong-arm robbery, a felony. Stothers (left) and Rappa are pictured in the above mug shots.

Court records do not indicate whether the victim's leg was recovered.
***

Should it be the country's obligation? Or should local municipalities step up and save historic sites?

Acivil rights landmark in Mississippi, a Native American site in California and a public housing complex in Texas may have little in common at first glance, but a recent list brings them all together in the name of preservation.

The National Trust for Historic Preservation has unveiled this year's list of America's 11 Most Endangered Historic Places. The nominations bring a sliver of hope to a diverse set of buildings, landscapes and historic neighborhoods, which would be destroyed or face irreparable damage without immediate advocacy.
***
The FBI announced Thursday that a federal civil rights investigation into the fatal police shooting death of a 17-year-old white teen was being launched, in a case that demonstrates that police officers under duress do not pause to consider race.

John Albers, an Overland Park, Kansas, teenager, was shot 13 times by police in 2018 as he backed a van out of the garage of his family home — his parents were not home at the time.
***

Suck it up ButtercupMexican Honeysuckle.

A 30-year-old Mexican man allegedly reported his own mother to the authorities for kicking him out of the house, because he didn't want to get a job or at least help with chores.

Last Wednesday, Mexican media reported the case of one Christian Uriel, a 30-year-old man who denounced his own mother and aunt to the before the Mexican Prosecutor's Office, accusing them of assault and harassments. The young man claimed that he was beaten out of the house by the two women, who also threw water on him. What he failed to tell the authorities was that he had been living at his mother's house for months, free of charge, without contributing to the family budget or even helping out with chores.
***
The ONT Musical Interlude
On this day: 28 Sep 1991
American jazz trumpeter, bandleader, and composer Miles Davis died of a stroke and pneumonia. His 1959 album 'Kind of Blue', is a major influence on jazz music. Davis is considered one of the most influential musicians of the 20th century. via thisdayinmusic.com
&&&
On this day: 28 Sep 2015
American rock and roll and rhythm and blues singer Frankie Ford, whose 1959 hit 'Sea Cruise' reached No.14 on the Billboard Hot 100, died of natural causes at the age of 76. via thisdayinmusic.com
***

Count the reasons he is our Genius Award Winner.

LANCASTER COUNTY, Pa. — A naked man was found along Route 72 in Penn Township eating flowers and grass on Sunday morning police said.

Police were dispatched to the scene after a call reporting a naked man gardening.

Officers located the man who appeared to be in his mid-thirties, covered in feces and eating grass and leaves, police said.
***
Now that's a big thank you. Tonight's Feel Good Story of The Day.

David Stevens co-founded Admiral with his wife Heather in 1991. The company, headquartered in Wales, has become a huge international success.

In March, Stevens announced his retirement from the company after nearly 30 years of service. This week he revealed he will leave a multi-million pound retirement farewell gift, which will be distributed among its 7,500 staff in Wales and 3,000 overseas workers.

"Saying thank you to all Admiral staff in this way is the right thing to do," Stevens said. "Their hard work and dedication has allowed Admiral to grow from a start-up to over 11,000 staff worldwide. And all of this while remaining a great place to work. Thank you from myself and my wife to everyone at Admiral."

Admiral was launched in Cardiff with a team of 57 people. The company now has offices in Swansea and Newport, with overseas offices in Spain, Italy, France, Canada, USA and India.
***

Tonight's ONT has been brought to you by Home Schooling Supply List.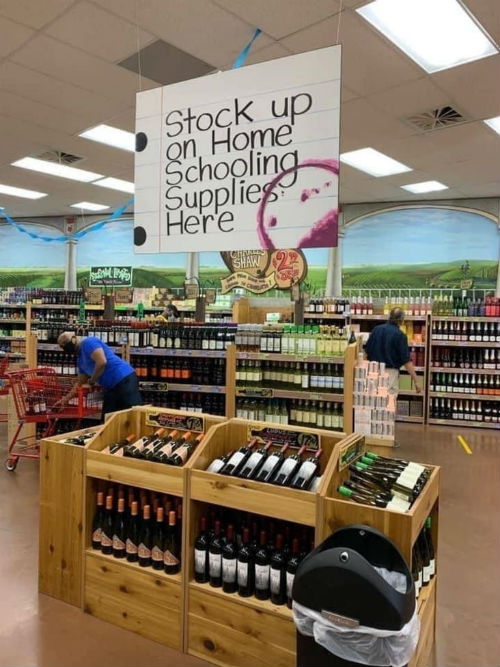 Notice: Posted with permission by the Ace Media Empire and AceCorp, LLC. All legal documents please forward to Dewey, Cheatem & Howe, S.C.

posted by Misanthropic Humanitarian at
10:00 PM
|
Access Comments