« Gun Thread: M1 Carbine Edition [Weasel]
|
Main
|
The Morning Report - 9/28/20 »
September 27, 2020
Sunday Overnight Open Thread (9/27/20)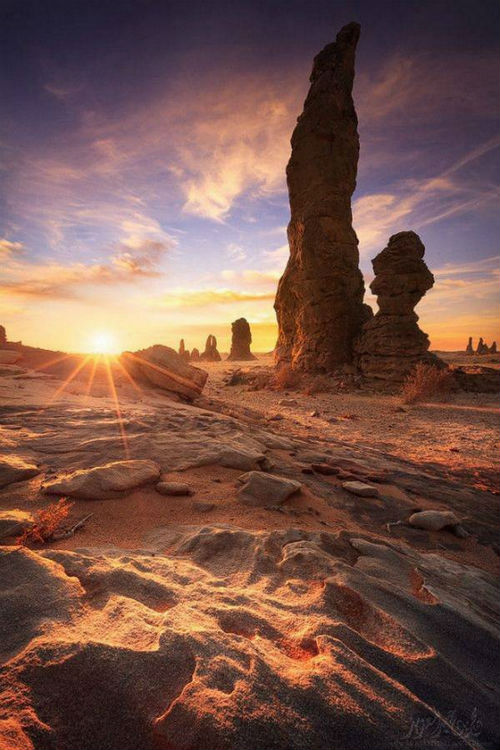 ***
The Quotes of The Day

Quote I

Revolutions never succeed without the support of wealthy, liberal, educated society. Yet revolutionaries seldom conceal that their success entails the seizure of all wealth, the suppression of dissenting opinion, and the murder of class enemies. Gary Saul Morson

Quote II

"Let's see how the implants look, I told her. Look, this one's down more, this one's down less, let's look at the scars, and she was beside me and I kissed her tits, and that was all,"Juan Emilio Ameri

Quote III

And neither Kamala Harris nor her sidekick Joe Biden send any message aimed at quelling the violent hysteria. One must conclude that they're on-board with rioting, arson, looting, and bushwhacking. Like I said: chaos = their comfort zone.James Howard Kunstler

Quote IV

"There was very strong evidence in our favor. This was a cut and dry case of retaliatory firing for union organizing." Cortne Roche,fired No Evil Foods employee
Quote V

Flatter me, and I may not believe you. Criticize me, and I may not like you. Ignore me, and I may not forgive you. Encourage me, and I will not forget you. Love me and I may be forced to love you. William Arthur Ward

Quote VI

First, you cannot fight bigotry with bigotry; religious intolerance is just as wrong as any other kind of othering. Indulging it won't get us a more tolerant America. Melinda Henneberger
***

Shocking. The highly praised wind energy isn't so green after all.

The U.S. Department of Energy's 2018 Wind Technologies Market Report glowingly stated: "With the support of federal tax incentives, both wind and solar power purchase agreement (PPA) prices are now below the projected cost of burning natural gas in existing gas-fired combined cycle units."

This is despite the fact that the DOE's own data show wind's "capacity factor" (percent of time actually generating electricity at full capability) is only 35%, compared to 57% for natural gas plants and 92% for nuclear. In many locations, huge industrial wind facilities actually generate power well below 30% of the year. On the hottest and coldest days, it's often close to zero. That's why nuclear power plants actually produced 20% of U.S. electricity in 2019, despite having only 9% of the nation's generation capacity.

In addition to being weather-dependent, intermittent and unreliable, wind turbines cover vast areas of land; affect scenic views and local wind flow, temperature and moisture; kill bats and birds of prey, with no penalties under migratory bird or endangered species laws; have relatively short life spans and require massive amounts of raw materials, especially for ocean turbines, compared to coal, gas, hydroelectric or nuclear plants; involve enormous air and water pollution in faraway countries where a lot of the mining, processing and manufacturing are done, before turbine parts are shipped to America; and more.
***

Skipper Bill Kristol is awfully quiet right now. The US plans on full withdrawal from Iraqi embassy unless Iraq kicks some pro-Iranian ass.

"The Americans aren't just angry. They're really, really, really angry," said one Iraqi official after Secretary of State Mike Pompeo informed the Iraqi government that the U.S. was planning a full withdrawal from the U.S. Embassy unless attacks on American personnel and the embassy by pro-Iranian militias ceased.
***

The fabulous Mrs. Mis Hum doesn't need no stinkin' highfalutin coffee maker. Do you?

When coffee makers are demanding a ransom, you know IoT is screwed
Watch along as hacked machine grinds, beeps, and spews water.

With the name Smarter, you might expect a network-connected kitchen appliance maker to be, well, smarter than companies selling conventional appliances. But in the case of the Smarter's Internet-of-things coffee maker, you'd be wrong.

As a thought experiment, Martin Hron, a researcher at security company Avast, reverse engineered one of the $250 devices to see what kinds of hacks he could do. After just a week of effort, the unqualified answer was: quite a lot. Specifically, he could trigger the coffee maker to turn on the burner, dispense water, spin the bean grinder, and display a ransom message, all while beeping repeatedly. Oh, and by the way, the only way to stop the chaos was to unplug the power cord. Like this:
***
Nancy Pelosi prosecuted? Yeah when pigs fly.

Thousands have signed the petition calling for Nancy Pelosi to be 'prosecuted for COVID violations'

A petition has gone viral across social media that is calling for Democratic House Speaker Nancy Pelosi (D-CA) to be "prosecuted by San Francisco for her flaunting of COVID regulations."

The viral campaign has gathered tens of thousands of signatures in response to Speaker Pelosi being caught on camera in a hair salon without a mask earlier this month.

"The salon owner gets death threats, while Pelosi has paid ZERO price for her hypocrisy," the petition states.
***

I believe they should be named after their president. The 11's The Swallows.

arthage College in Kenosha, Wisconsin announced earlier in September that it would search for a replacement name for its "Red Men and the Lady Reds" team names, citing issues based around race and gender.

The decision comes from the president of the college, John Swallow, who had received the go-ahead from the board of trustees and said that "[We] want to be inclusive and not single-out Native Americans. And we also want to be inclusive for gender as well," according to Fox 6.

According to the report, the administration cites reasons of racism, and sexism in its decision to change the name of the sports teams, in addition to retiring the mascot, "Torchie." The team names and mascots have been used since the early 1900s to represent the colors of the school, and the mascot has represented the "torch of education."
***
Yeah, yeah, yeah. We've all heard this shit from you asswipes for years. Hey Legend, why don't you leave now, beat the rush?


In an interview with Cosmopolitan UK, John Legend says that Americans may have to consider leaving the country if President Trump is reelected.
"Every once in a while you think about it," Legend said. "I don't know what one's supposed to do when you have a leader who is trying to destroy democracy."
Trump has feuded with Legend and his wife, Chrissy Teigen, throughout his presidency.
Legend, a strong supporter of 2020 Democratic presidential nominee Joe Biden, has been a prominent political activist for years, with a particular passion for criminal justice reform.
Visit Business Insider's homepage for more stories.

In an interview with Cosmopolitan UK, John Legend says that Americans may have to think about leaving the country if President Trump is reelected to a second term.

"Every once in a while you think about it," he said. "We were born and raised here, all of our families are here. It would be hard to leave. But I don't know what one's supposed to do when you have a leader who is trying to destroy democracy."

Legend continued, saying that "If that project [to destroy democracy] was to be in any way successful, you'd have to think about going somewhere that is a true democracy, that has respect for the rule of law and human rights."
***

Has the Kung Flu decimated the commercial real estate market for some time? What is an office for?

I haven't worked in an office — a proper office — since 2008. Back then, I had a cubicle plastered with sticky notes and a desk chair of questionable ergonomic value. I had meetings in the conference room, lunch at my desk. I had colleagues in cubicles nearby for advice and gossip. I had mice who left the tiny evidence of their nightly visits in my desk drawers.

Now my desk faces a wall covered in sticky notes and my chair is still of questionable ergonomic value — but that desk is in my home. My meetings are over the phone or Skype, and most exchanges are by email or text. It's quiet. I don't waste time commuting, and I can even throw in a load of laundry when I get the chance.

More people, not just freelancers like me, are choosing to work remotely. A 2018 survey by an alternative office space provider gleefully reported that 70 percent of workers worldwide work remotely at least once a week. Some people are suggesting that startups shouldn't bother to get office space at all. I recently interviewed the two founders of an app-making company, one of whom lived in New York and the other in Georgia. They rarely met face to face.

This is an older article published approximately 11 months before the shit hit the fan. Yours truly hasn't worked at an office for nearly 16 years. I'm not sure if I could anymore.
***

President Trump mocks them and now the Queen of England is pissed at the trash her grandson married.

According to the London press cited, there's talk now of yanking titles. Or who knows, cutting them dead. Something. Some kind of sanction for this low descent to partisan politics. They've already signaled some kinds of displeasure by taking Harry's and Meghan's picture down as a backdrop during a state address from the queen, and then pointedly leaving Meghan out of birthday-greetings pictures sent to Harry on his birthday. Now they've really stepped in it and reports say the queen is mad.

Because there's no doubt about it, the whole political act was colossally obnoxious. The queen has good relations with President Trump and spoke with him last time he visited for more than an hour. That's more time than she gave to the visiting and solicitous Obamas.

It didn't take a genius to know whom that remark was directed to, and worse still, it was pure naked politics, under the rubric of not-politicking, just asking everyone to be nice, and everyone can see through it. Meghan's politics are no secret, she told us all about them earlier when she refused to stiff-upper-lip it and meet the leader of the free world on his first state visit to England, claiming the ailments of pregancy, but showing up at some event 24 hours later. No wonder President Trump has since said he's "not a fan" of Meghan's, and wished Prince Harry "lots of luck" now that he's stuck with her.
***

In the category of, "You can't make this shit up", CA Gov. Gavin Newsom signs bill allowing gender freaks to select their prison setting.

On Saturday, California Governor Gavin Newsom signed a law mandating that convicted criminals can request placement in single-sex prisons based upon the prisoners' self-defined "gender identity." There's strong evidence that letting intact men go to women's prisons is an invitation for rape. That makes the new law one of the most misogynistic things California's hard-left government could have done.
***
The ONT Musical Interlude
Born on this day: 27 Sep 1947
American musician, singer, songwriter, record producer, and actor Meat Loaf (Marvin Lee Aday). His record breaking 1978 album Bat Out Of Hell spent 457 weeks on the UK album chart. His Bat Out of Hell trilogy of albums (consisting of Bat Out of Hell, Bat Out of Hell II: Back into Hell, and Bat Out of Hell III: The Monster Is Loose) has sold more than 50 million copies worldwide. Meat Loaf has also appeared in over 50 movies and television shows. via thisdayinmusic.com
On this day: 27 Sep 2011
Tony Bennett became the oldest living person to top the US album chart when the 85-year-old's 'Duets II' album went to No.1. The record, which featured collaborations with Amy Winehouse and Lady Gaga, was also his first US No.1 in his 60 year career. The previous oldest performer to top the chart was Bob Dylan in 2009 with 'Together Through Life'. At the time he was 67-years old. via thisdayinmusic.com
***

A hard to believe story, an intoxicated Genius Award Winner.

SEPTEMBER 23--The Ohio woman who recently called 911 to claim that "my pussy's on fire" and, as a result, needed someone from the fire department to "put it out with their hose," pleaded guilty today for her misuse of the emergency dispatch system.

In a plea deal with prosecutors, Katrina Morgan, 50, copped to disorderly conduct with persistence, a misdemeanor, in connection with a late-night 911 call in May. Morgan was intoxicated when she placed the call while at a friend's home in Port Clinton, a city on Lake Erie.

After entering her plea in Ottawa County Municipal Court, Morgan was sentenced to 10 days in jail, though the execution of the sentence was suspended as long as she avoids trouble for the next year. She was also fined $250, but $150 of that penalty was suspended.

Seen above, Morgan was initially charged with disrupting public service, a felony, and several misdemeanors.
***

A Piece of Shit is busted on Federal charges. Tonight's Feel Good Story of The Day. 1st Runner-up.

BLM activist with a history of pretending to be a cop gets busted by feds for fraud and money laundering

He reportedly spent $200K in BLM donations on his house and personal expenses
***

Surprise! Dad is home. Tonight's Feel Good Story of The Day.

WATCH – Soldier Returns from Kuwait, Surprises Family at Football Game: 'We Needed This'
***

Tonight's ONT has been brought to you by Crochet Faux Pas.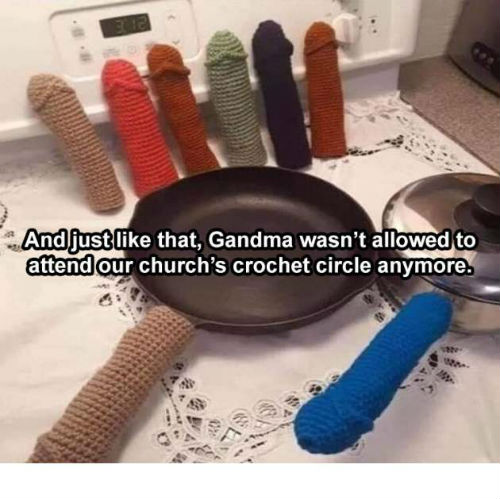 Notice: Posted with permission by the Ace Media Empire and AceCorp, LLC. The ONT has been blacklisted by the Crochet Circle International. No rights reserved, no shits given.


posted by Misanthropic Humanitarian at
10:06 PM
|
Access Comments