« Saturday Evening Movie Thread 10-10-2020 [TheJamesMadison]
|
Main
|
Sunday Morning Open Thread »
October 10, 2020
Saturday Overnight Open Thread – 10/10/2020 [Buck Throckmorton]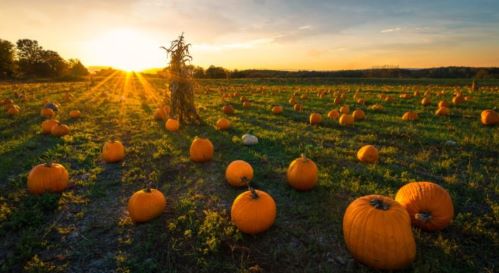 *****
POLLSTER BIAS OR INCOMPETENCE
In a few weeks the polls will start tightening. As always, the pollsters will pivot from trying to influence voters (by showing the Democrat with a big lead) to trying to produce a final poll result that will be within the margin of error. Despite the polling debacle in 2016, polling apologists keep pointing out the final poll on the national horse race was within the margin of error.
Don Surber digs a little deeper and shows how the 2016 polls in battleground states were consistently wrong. And get this – they were consistently wrong in the same direction - favoring Democrats. Nate Silver gets some well deserved mocking.
On Election Day, Nate Silver -- who got every state right in 2012 and 49 right in 2008 -- gave his state-by-state forecasts. He wrote, "Our win probabilities come from simulating the election 20,000 times, which produces a distribution of possible outcomes for each state." 20,000 times! He based this on polls. He listed 14 states. He got 5 wrong. All 5 went for Donald Trump instead of Hillary.

He missed Florida. He said Hillary would win by 0.7%. She lost by 2. He was off 2.7 points. But that was within the margin of error, so he would say the polls were right.

He missed Pennsylvania. He said she would win by 3.7%. She lost by 0.7%. He was off by 4.4 points.

He missed Michigan. He said she would win by 4.2%. She lost by 0.2%. He was off by 4.4 points.

He missed North Carolina. He said she would win by 0.7%. She lost by 3.7%. He was off by 4.4 points.

He missed Wisconsin. He said she would win by 5.3%. She lost by 0.7%. He was off by 6 points.

In the other 9 states, he missed his mark. He said Donald Trump would take Ohio by only 1.9%. He romped to victory by 8.1%. This meant it was not a battleground state.
Best of all, statistical genius Nate Silver predicted that Hillary would win by 67 electoral votes. She lost by 77. Nate missed by a mere 144 electoral votes in 2016. Nate Silver is a partisan and a fraud. Do not forget that he's a fraud as the media and Never Trumpers constantly link to his fraudulent polling analysis.
*****
BILLY THE KID PLAYING CROQUET? PROBABLY NOT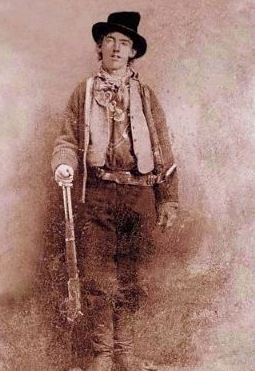 About five years ago there was news that a picture of Billy the Kid had been found and "authenticated." It was only the second known picture of The Kid. Lots of mainstream media picked up the story.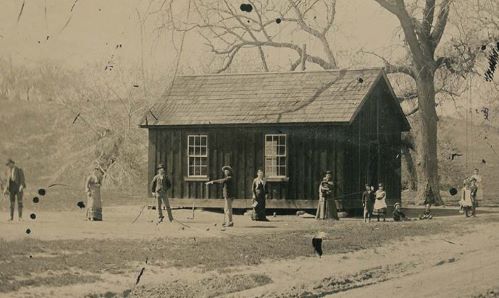 Is this really Billy the Kid playing croquet in 1878? Probably not.
The show's identification of the building as the Felix School is inaccurate, researchers Dan Buck and Phil King report. The original school opened on the property sometime between mid-1898 and December 1901, and closed in 1934.
An 1883 government survey of the area—including this specific township—lists no structure (or ruins) on the property.
Could a case be made for a wooden building in New Mexico Territory in 1878 where the Kid possibly could have visited? The 1883 survey notes the lack of timber in the area, that the soil was rocky and barren—whereas the Croquet Kid tintype portrays plenty of trees, which the show speculates are orchards, and a prominent wooden building.
*****
IMPOSTERS
If I can't believe that the cowboy playing croquet was Billy The Kid, then I guess I'm going to quit trying to believe my other favorite Billy The Kid yarn, that he actually died in Texas in 1950, under the alias Brushy Bill Roberts, rather than at the hands of Sheriff Pat Garrett in 1881.
By the way, whatever happened to the grand tradition of imposters claiming to be some famous person who died many decades ago? The woman claiming to be Anastasia Romanov might have been an imposter, but it was a fun story. When I was a kid, it seemed that old-timers were occasionally claiming to be Amelia Earhart – or claiming to know her whereabouts. It's about time for DB Cooper to make an appearance, don't you think? Or what if it wasn't John Denver's body pulled out of the Pacific Ocean 23 years ago? One thing is for sure - I'll be very disappointed if 84-year-old Princess Diana doesn't make her grand re-appearance in 25 years.
*****
SPEAKING OF AMELIA EARHART
There's a sweet old song titled "Amelia Earhart's Last Flight" that's been recorded by all manner of performers since it was written in 1939. My favorite performance of this song is a Dixieland-flavored version by a Jewish Singing Cowboy with a backup band that looks like it was plucked from the cast of A Clockwork Orange. Here's Kinky Friedman:
Happy Landings to you Amelia Earhart. Farewell first lady of the air.
*****
CLASSICAL MUSIC YOU LIKE BUT CAN'T NAME
Most of us grew up hearing and liking a lot of classical music that is played as background or mood music, but if you're like me, you reached adulthood and didn't know the names of specific pieces you liked, much less their composers.
October is the big month for Bach's "Toccata & Fugue In D Minor"
While we're doing classical Halloween music, here's a great version of "Transylvania Lullaby" from Young Frankenstein.
*****
WE USED TO DREAM OF LIVING IN A CORRIDOR
There are frequent allusions to Monty Pythons "Four Yorkshiremen" in the comments of ONTs. Some of you had it pretty rough.
By the way – I had it pretty tough when I was young. In fact, my college ride was a cheap old car with vinyl bench seats and no air conditioning. In Texas.
("Luxury, Buck! I used to dream of an old car without air conditioning…")
*****
PUMPKIN SEASON
I have on occasion asked Mrs. Throckmorton what is buried under her serving of whipped cream.
*****
MOTIVATION
The early bird may get the worm, but the second mouse gets the cheese.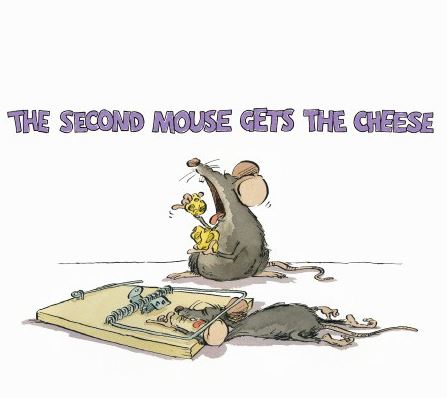 *****
POLAROID CAMERAS
Once upon a time, Polaroid cameras were the equivalent of today's instant digital photos. A big night was using up 10 or 12 exposures. The polaroid scavenger hunt was always a fun activity for teens. I don't recall any one I knew using Polaroids for R-rated purposes, but I heard stories. Did any of y'all ever get into any mischief with a polaroid camera.
*****
BUCK THOUGHTS
If you obey "experts" you do so at your own peril. Their desires for how you live your life are likely to be in conflict with your own desires on how you'll live your life.
*****
THROCKMORTON'S FIRST LAW OF LIVE MUSIC: IF THERE'S AN UPRIGHT BASS IN THE BAND, IT'S PROBABLY GOING TO BE GOOD
Can you imagine Marty Stuart, Brian Setzer, and Ricky Skaggs all on stage at the same time?
"Rock This Town"
"The House Is A Rockin"
*****
Tonight's overnight thread has been brought to you by your parents' midlife crisis.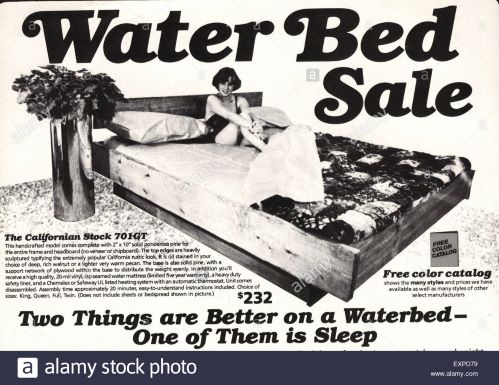 *****
Thanks again to the horde for letting me play host. Please feel free to offer any helpful feedback, insults, or tips at buck.throckmorton at gmail dot com

posted by Open Blogger at
10:00 PM
|
Access Comments