« Science Isn't Dead, But it Is Ailing! [Jay Guevara]
|
Main
|
EMT 9/27/20 »
September 26, 2020
Saturday Overnight Open Thread (9/26/20)
(Mystery click H/T Isophorone Blog)
(Photo courtesy of Nurse Ratched)
***
The First Saturday Night Joke
Two little boys, ages 5 and 7, are excessively mischievous. They are always getting into trouble and their parents know if any mischief occurs in their town, the two boys are probably involved.
The boys' mother heard that a preacher in town had been successful in disciplining children, so she asked if he would speak with her boys. The preacher agreed, but he asked to see them individually.
The mother sent the 5 year old in the morning, with the older boy to see the preacher in the afternoon.
The preacher, a huge man with a deep booming voice, sat the younger boy down and asked him sternly, "Do you know where God is, son?"
The boy's mouth dropped open, but he made no response, sitting there wide-eyed with his mouth hanging open.
So the preacher repeated the question in an even sterner tone, "Where is God?!
Again, the boy made no attempt to answer.
The preacher raised his voice even more and shook his finger in the boy's face and bellowed, "WHERE IS GOD?!"
The boy screamed & bolted from the room, ran directly home & dove into his closet, slamming the door behind him.
When his older brother found him in the closet, he asked, "What happened?" The younger brother, gasping for breath, replied, "We are in BIG trouble this time!"
"GOD is missing, and they think WE did it!"
Thank you Legally Sufficient for tonight's joke.
***
The Second Saturday Night Joke
In Texas there is a town called New Braunfels, where there is a large German-speaking population.
One day, a local rancher driving down a country road noticed a man using his hand to drink water from the rancher's stock pond.
The rancher rolled down the window and shouted: "Sehr angenehm! Trink das Wasser nicht. Die kuehe haben darein geschissen."
This means: "Glad to meet you! Don't drink the water. The cows have sh*t in it."
The man shouted back: "I'm from New York and just down here campaigning for Joe Biden. I can't understand you. Please speak in English."
The rancher replied: "Use both hands."
This joke submitted by Isophorone Blog. Thanks.
***

Otters! Rival Otter Gangs Recreate West Side Story H/T redc1c4
***
The ONT Is Always Looking Out For You. TM Hell if I know if it works, I'm just looking out for you.
***
Not only does President Trump live in this numb nuts head rent free. He's also living rent free on his body. Bwahhhh.
***

I don't know about you. But, I'm happy to curse and swear in one language. I don't need fourteen others. What about you?

Learn How to Swear in 15 Languages From Samuel L. Jackson

It's not unusual for celebrities to lend their voice and their talents to help get out the vote—especially in presidential election years. But this one is a little different, because it involves Samuel L. Jackson offering a masterclass in swearing in 15 different languages. If that's not enough of an incentive to check your voter registration status, we don't know what is. Here's how to learn international cursing from the best in the biz.
***
Beyond the Brandy Old-Fashioned: How Wisconsin Shaped the Way Americans Drink


The beer-and-brandy soaked state consistently leads or places among the top contenders in America's Drunkest States round-ups, and this past January, the Badger State clocked in with 12 of the top 20 entries of the Nation's Drunkest Cities as compiled by 24/7 Wall Street. Overconsumption of alcohol is a serious matter and can be problematic on many fronts, and most states might try to quickly bury such headlines from the daily news cycle, but Wisconsinites wear this black eye like a badge of honor after a bar fight.

"Drinking is part of the state identity. In a weird way they're perversely proud of it. It's a part of life," says Milwaukee native Robert Simonson, an acclaimed drinks writer and author who now lives in Brooklyn but makes it back to his home state three to five times a year. (He also famously dons a glittery green-and-gold Green Bay Packers Santa hat at his annual Christmas party as he mixes up Tom & Jerry's for guests.)

While we are on drinking............Our pal Winston, the dreg of society forwarded this onto The ONT. Everything you wanted to know about the top bum wines but were afraid to ask.

Call them bum wines, street wines, fortified wines, wino wines, or twist-cap wines.
Whatever you call these beverages for the economical drunkard, this page explores the top five.
So curl up on a heating duct and enjoy...
***

Will we see a 4 day work week in our lifetime?

It's an idea that's getting a lot of airplay as the world reimagines the post-pandemic working week. But will employers ever make such an expensive leap of faith?

"If only Marx were still by my side to see this with his own eyes!"

So quivered journalist and revolutionary theorist Friedrich Engels, in a state of euphoric anticipation on May 1, 1890. He was penning the preface to a new edition of The Communist Manifesto, some 42 years after he had put his name to that somewhat influential pamphlet's first printing, and seven years after the death of his famous collaborator, Karl Marx. "Today as I write these lines," Engels proclaimed in his foreword, "the European and American proletariat is reviewing its fighting forces, mobilized for the first time, mobilized as one army, under one flag, for one immediate aim."

And what was this world-shaking upheaval that had him sermonizing about a new world order like a steampunk General Hux? It wasn't the overthrow of a czar, or the abolition of all property, or anything quite so dramatic (not yet anyway). It was a coordinated peaceful protest — the international forerunner to Labor Day — which was taking place in cities across two continents that day, in which workers were demanding the eight-hour day become the legal standard in their respective countries.
***
The ONT Musical Interlude
On this day: 26 Sep 2003
English singer, songwriter Robert Palmer died of a heart attack aged 54 in Paris France. He was a member of Vinegar Joe and Power Station (with Duran Duran members Andy Taylor and John Taylor with drummer and former Chic member Tony Thompson). As a solo artist had the 1986 US No.1 & UK No.5 single 'Addicted To Love' and the 1988 hit 'Simply Irresistible'. via thisdayinmusic.com
***

[X] Smart Phone
[X] Machismo
[X] Genius Award Winner.
***

Tonight's ONT has been brought to you by Bargains.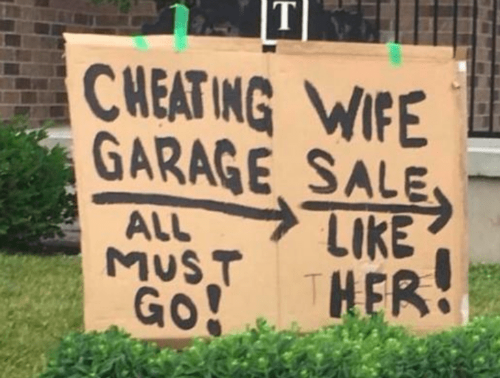 Notice: The ONT may or may not be supervised by adults along with the Ace Media Empire, AceCorp, LLC and Fake ID Manufacturers Association.

posted by Misanthropic Humanitarian at
10:00 PM
|
Access Comments