« Amy Coney Barrett and Family Get All Dressed Up and Go On a Trip to Somewhere
|
Main
|
Trump Announces His Supreme Court Nominee, Amy Coney Barrett »
September 26, 2020
Ace of Spades Pet Thread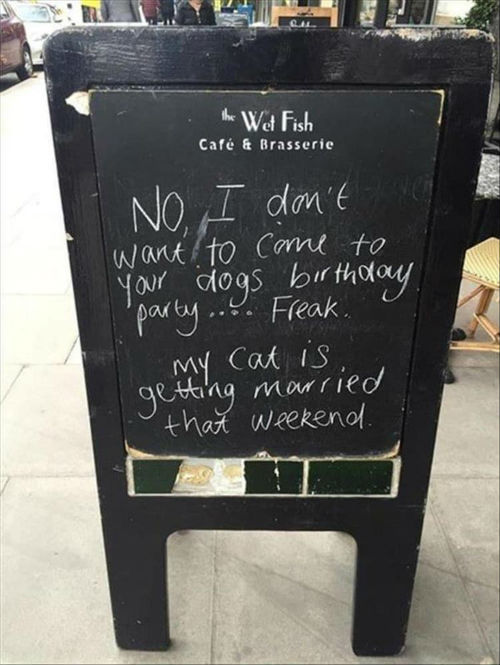 ***

Good afternoon and welcome to the almost world famous Ace of Spades Pet Thread. Join the festivities. Forget about everything else for a couple of hours.
***
A Little of This. A Little of That.
Am I doomed to hell? I laughed out loud.
***
A couple of submissions from our pal redc1c4..........
***

Divine Labbies, Satanic Chihuahuas — A PSA H/T Scott
***

I try to keep the PetThread politics free. But this is too funny. Thanks Hrothgar.
***
Meet The PetMorons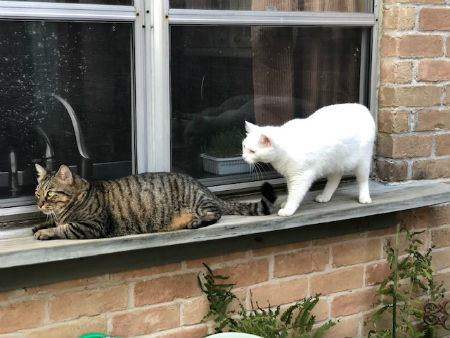 2 year old Bogie and Bacall. Hard to believe they are brother and sister. - Duane
Well there isn't much for resemblance. Still they are neat looking cats and that is a cool photo. Thanks for sharing today.
***
Misanthropic Humanitarian –

This is our 2yr old cat Dini (Houdini) showing how she's "Hidin' from Biden".

Seriously, she has been a great addition to the family. Full of energy and loves to stalk and play hide -n- seek. Fenway, our Flat-Coat Retriever mix has a love/hate relationship with her. - Our Country is Screwed
At the moment that photo was taken it appears they were in "Toleration Mode". Dini sounds like one joyful critter. We are glad you took the time to share with us. Thanks.
***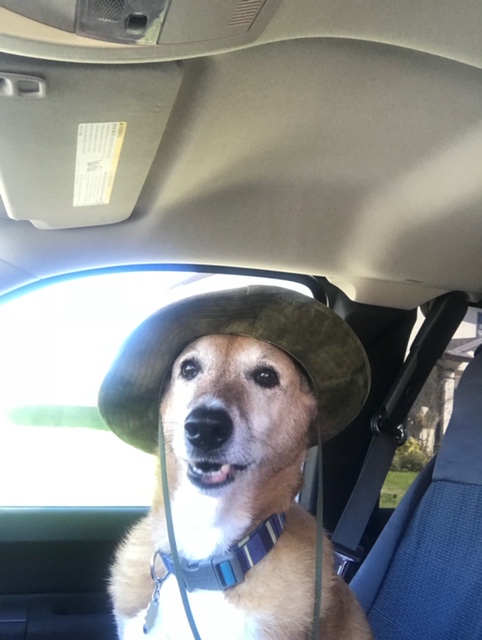 This was my cousin's dog, Maverick. He passed about a month ago. One of the most intelligent dogs I ever met. I always dogsit when my cousins go away(they have three others).

Mavy's first year was difficult because he was so stubborn. But, the rest of his sixteen years, he was a terrific dog who absolutely loved being around people.

Love the Pet Thread! - Unkaren
Maverick certainly looks like a big sweetie in that photo. Stubborn? Nah thats just a puppy. So sorry to hear of his demise.
***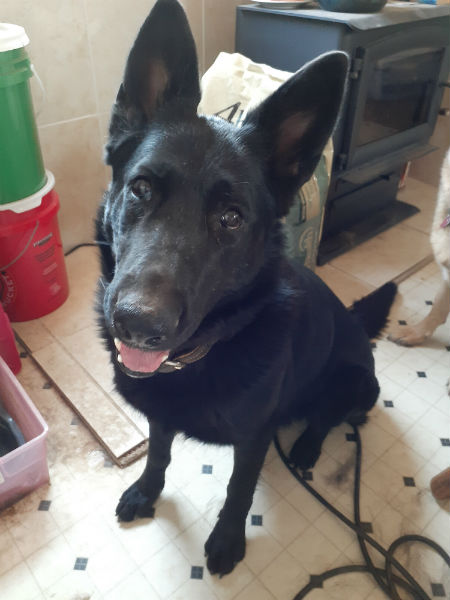 (Schotzie)
(Daphne, Spock, Jethroe in back)
I am just a lurker, but I cannot wait for the pet thread every Saturday. This is Schotzie. She is my number four shepherd(another rescue). I had to have my cat Schrodinger put to sleep, and this big girl came along to fill the void. I have previously posted Spock, Jethroe and Daphne, and thought I would share my pretty, black girl. She is a very focused tennis ball hound and is faster than Jethroe. Neurotic and clingy as only a GSD can be, I haven't been to the toilet by myself since I got her. Thank you for the pet thread, it makes my Saturday happy and sometimes brings tears to my eyes. - Robert
Well Robert, it certainly appears you have your hands full with 4 beautiful GSDs. Sorry to hear about Schrodinger's passing. That is such a tough road to travel. I'm happy to hear you enjoy the pet thread. Thanks.
***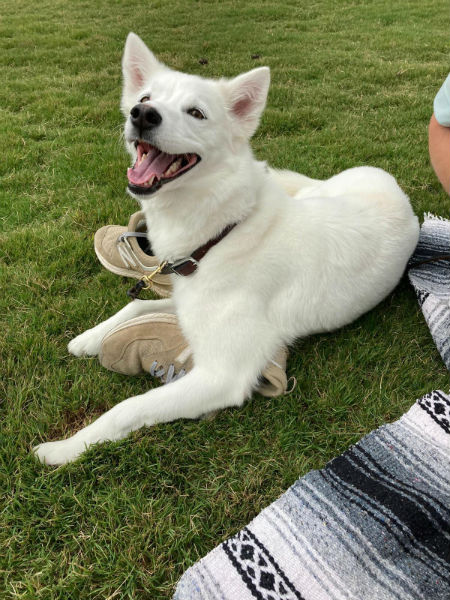 Hello Mis Hum Welcome back.

I offer this submission from my youngest daughter, Laura, who lives in Arkansas.

Lupa is a Husky/American Eskimo mix who was acquired from a family that was downsizing. This is her story.

"I had to put down our family dog at 13, and I was broken-hearted. After a month, and meeting a lot of different rescue dogs, I found a family on a re-homing group with a big shepherd. After determining that their dog would be too big for my duplex, I was about to leave and the couple said, "well, we really need to downsize to two dogs, so if you need something smaller, we have her", and out came Lupa (then Tink). After a rough first couple days, she has become a truly loyal companion and best friend. I bring her to work every day and she loves going for walks by the lake." - Pete Seria
If they changed your name and had that sparkle in your eye you would be a difficult creature as well. ;) Cute photo, so happy to hear that your daughter was able to find a companion. Thanks for sharing.
***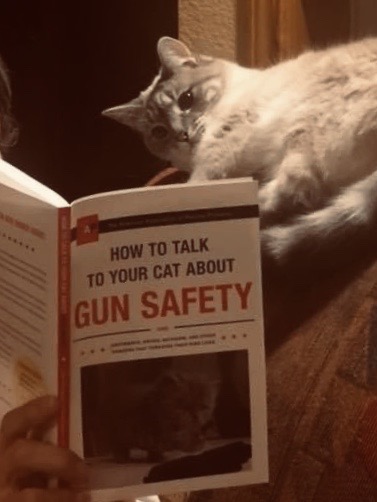 Hello from smokey Oregon where prayers for firefighters and burned communities are gratefully received.
Sending this in case it is postworthy.
The reviews on Amazon are a hoot.
Thanks for the PT, - C for C&C
Of course it's post worthy. We don't get cats reading books often sent in. Thanks for sharing and prayers up for the fires to cease.
***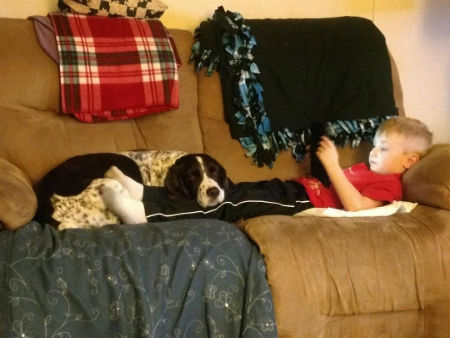 Hey Mis-Hum, I'm the guy in 2018 that sent you stuff about Piper The Airport Dog-Traverse City Michigan, that had recently passed on.

Well, that dirty bastard cancer also took out my Springer BuddyBoy last week at age 10. Found a hip tumor on him when we could finally get his hair cut. Did surgery, but it was a fast mover and was just too late. (thanks loads Gov. Grindle Whitless for shutting down groomers-might have caught it) He was a GREAT DOG, loved every human, but kept deer and other varmints out of His Yard. I might have sent a pic of him before along with the quip, "This is my yard, there are many like it, but this one IS MINE" We live in the woods of Northern Michigan, left him outside during the day when we went to work, with no fence, and he Never Left The Yard-Never. Mrs. Realanator misses him horribly, as he was her faithful companion, in any and I do mean any weather on their daily walks through our woods. He is and shall be sorely missed. My nic is Dandor the Realanator when I comment.

Dandor, I'm a sucker for a photo with a pet and a child hanging together. Tough choices you provided to choose from. So sorry to hear about your pup. What a tough way to go. We appreciate your contribution today.
***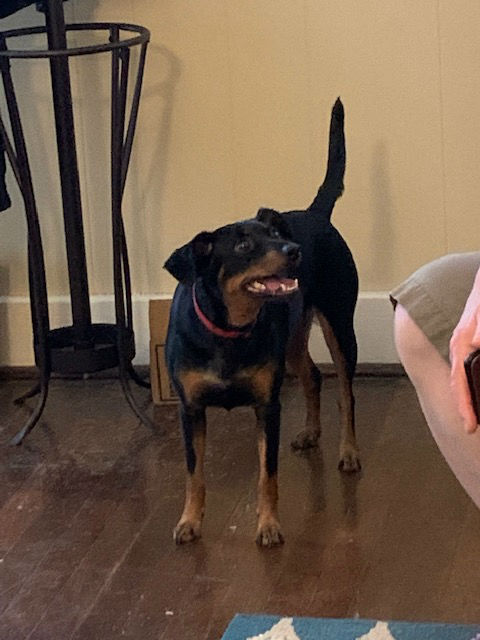 Here's a photo of the dog we got Thursday. Her name is Lucy, and according to the shelter, she's 7 years old. They also said she's a chiweenie, but I don't believe it, having had dachshunds before. A Chihuahua/MinPin cross I'd believe easily, thought.

Personality is great, very friendly though a bit shy at the moment (probably due to new surroundings). She'll have her first-ever vet appointment Wednesday. Probably even more expensive that the Sunday Book Thread, but the little sweetie has already wormed her way into my heart. She was raised in an apartment, and loves our fenced back yard! - Empire1
Congrats on your new addition of Lucy. Aren't fenced in yards the greatest? Here's hoping many happy years with this lovely dog.
***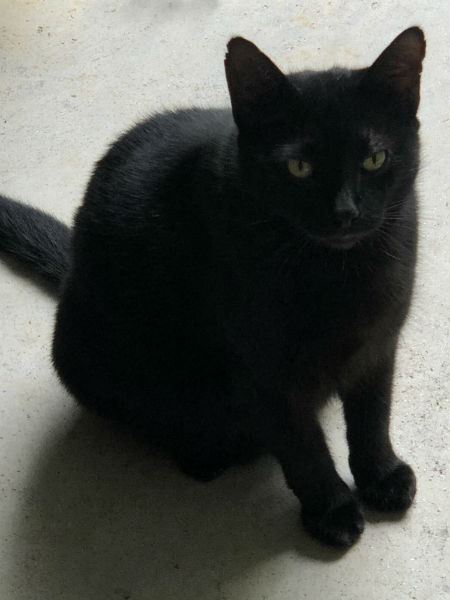 Meet Pepper. She came to us a few weeks ago. Since we live outside the city limits, sometimes people will abandon their pets out here. That's our source for kitties.
We lost our beloved TomCat earlier this year when he was hit by a car, so we needed a replacement.
Pepper is a sweet little girl, very affectionate.
She also likes to be fed twice a day. She must have gone hungry for a while.
We feel very fortunate to have her. - ALH
Sorry to hear about TomCat's passing. But happy to hear you have a new addition to the ALH household. Just remember all Black cats matter. Thanks for the good news today.
***

As always you folks have demonstrated your love for pets and the pet thread. Thanks so much for making it a success.
Do you have something to share? You can reach out to us at petmorons at gmail dot com.
Have a great week.


posted by Misanthropic Humanitarian at
03:01 PM
|
Access Comments