« Romney a "Yes" on Confirming a Justice Before Election
|
Main
|
Florida Governor Ron DeSantis Calls for Increased Penalties to Hit Criminals Who Exploit "Protests" as Cover for Their Crimes »
September 22, 2020
Nancy Pelosi Has Some Kind of Seizure On-Air
Plus, Breaking (Brains): Leftwing White Women Are Hysterical Psychotics Who Need to Be Slapped and Pumped With Thorazine
Good morning, Sunday morning...!
Meanwhile, leftwing women are glitching out all over the country:
This lunatic saw someone holding a pro-life sign by the side of the road, and had a conniption in which she announced that she wished that she herself "had been f***ing aborted...!"
This hysterical media spazz had an on-air meltdown over RGB's death, and even took a big ol' swig out of a drinking glass filled with red wine to power her through the feels.
It's not just coincidence that so many mentally-ill people are on the left. Leftist "politics" are really a game of self-affirmation and scapegoating others for their shortcomings, and the mentally ill usually need a lot of self-soothing like this.
In addition, leftism trains people to be mentally insane. You can make yourself more sane by adopting healthy mental habits. People with anxiety or panic can desensitize themselves to their triggers through confronting them in small doses. People with depression can train themselves to stop their cycles of self-denigration by their internal critic.
But leftism teaches the mentally sick that their mental sicknesses are signs of virtue and should be cultivated. They do not teach that tantrums are childish, but that tantrums are signs of education and maturity. They do not teach that violent outbursts are anti-social, but part of "achieving social justice."
Self-governance and stoicism are derided as "toxic masculinity" while hysterical meltdowns are praised as "showing passion."
George Stephanopolous -- supposedly a professional, and supposedly a man -- is unashamed about admitting that he cried with his wife and daughters about the death of a woman he had only casually met.
They cried because of politics.
The cultivation of these external displays of labile emotionality cause internal changes in the brain. I know I trained myself (inadvertently) to have panic. And detrained myself to not have it.
People who are cultivating lunatic responses to everyday things are not merely performing for others. Oh, it might start that way. But eventually their nervous responses become ingrained in the brain -- the neural pathways become strengthened and made semi-permanent or fully permanent, like any reflex or repetitive action you teach yourself, like playing an instrument or throwing a baseball -- and are now permanent features of the brain's physical topography.
We have a cult that is training people to be lunatics.
Like the plot of a comic book movie.

This will not end well.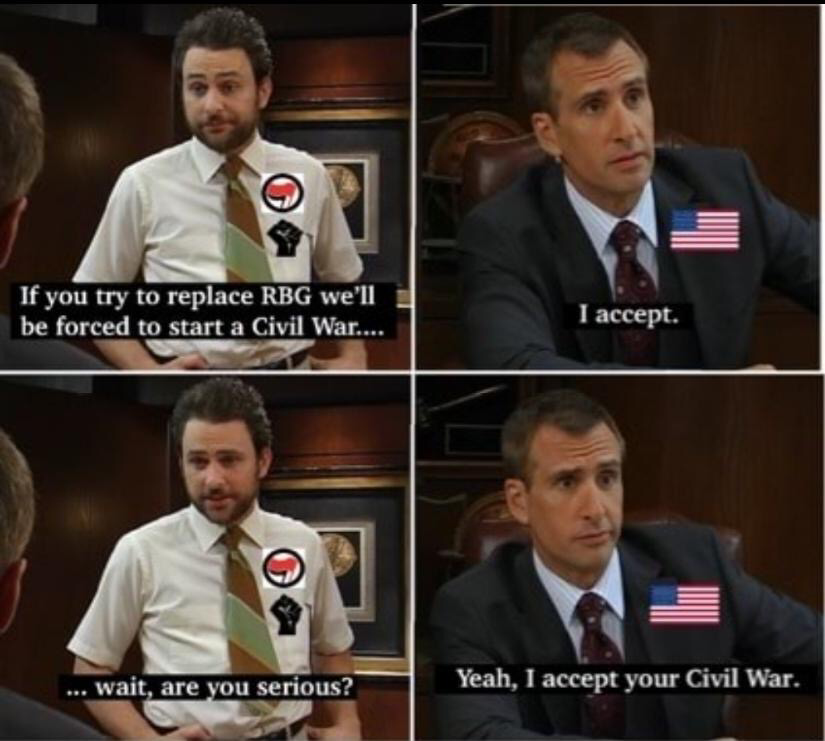 posted by Ace at
01:09 PM
|
Access Comments