« Quarantine Cafe: Amish Stage Their Own Pro-Trump Parade, With Horse & Buggies (and... Cows?)
|
Main
|
The Morning Report - 9/23/20 »
September 22, 2020
Tuesday Overnight Open Thread (9/22/20)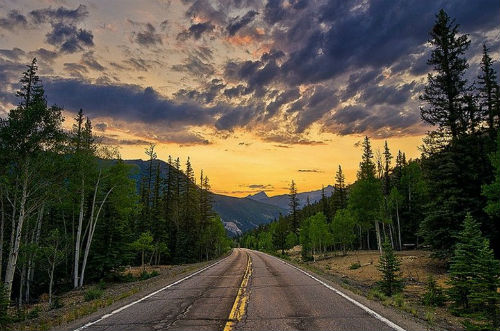 ***
The Quotes of The Day

Quote I

"My bartenders need to verify identity. How can you be so sure it's me if I'm wearing a mask? It's also the bartender's responsibility by law to make sure guests aren't being over-served. How can they tell that if they can't see someone's face?"Gary Kirby, owner of Westside Sports Bar and Lounge

Quote II

I love people who make me laugh. I honestly think it's the thing I like most, to laugh. It cures a multitude of ills. It's probably the most important thing in a person. Audrey Hepburn

Quote III

"They are so small and they don't have a lot of mass to them, so their acceleration rate is pretty low," "Their heads are the heaviest parts, so they tend to go head first and drop straight into the water." CPW wildlife pilot Larry Gepfert

Quote IV

"Having squandered its opportunity to conduct a meaningful oversight hearing with the attorney general, it remains unclear how further public spectacles with other department officials would now — a mere 14 legislative days since the attorney general's hearing — advance the committee's legitimate oversight efforts," Assistant Attorney General Stephen E. Boyd
The polite way to say "Fuck off Fat man".
***

The nice thing about ordering a Tesla? You just never know when it will be delivered.

Musk said that Tesla brought the Model S Plaid prototype to the Laguna Seca racetrack last weekend, and they achieved a 1:30 lap time.

Last year, Tesla completed a lap in 1:36.55 with the prototype Model S Plaid.

Earlier this month, Lucid beat the time with the prototype of its own top performance version of its electric sedan with a 1:33 time.

Tesla is now taking back the lead.

However, Musk confirmed today that the Model S Plaid has been delayed to "late 2021."

Originally, Tesla announced that it would bring the vehicle to market in 2020.
***
Nothing says pompous as $765.00 jeans.

Italian luxury fashion brand Gucci has sparked controversy with its new line of products for Fall 2020, which includes distressed jeans with what looks like grass stains on them.

Distressed jeans have been around for a long time, but fashion companies have been pushing the envelope in this area for a while now. Back in 2017, fashion retailer Nordstrom made news headlines for selling jeans caked in fake mud for a whopping $425 and the Onomichi Denim Project boutique has long been selling premium jeans that have been pre-worn by someone for at least a year. Now, Italian fashion house Gucci has released a pair of jeans and a pair of jeans overalls "specifically treated for a stained-like, distressed effect" They cost $765 and $1,400 respectively…
***

Always a fun read, David Thompson, The Jacking Of The Body - Among the many calamities of the pandemic, one of the under-reported ones is the sweeping obliteration of social dance, particularly in its most popular form: dancing to the selections of a DJ.

Yes, it's the ever-groovy Guardian. Specifically, a piece by Tim Lawrence, a professor of Cultural Studies at the University of East London:

Party culture exists on a continuum alongside other activities whose communally based, psycho-acoustic underpinnings provide participants with a dose of natural serotonin, among them music concerts, theatrical performances, sporting events, religious gatherings, choirs and walks in the park.

In terms of "party culture," I'm not entirely convinced that natural serotonin has been doing the heavy lifting.
***

I like Cole Hersch and as a Cob I nominate him as a Moron in Good Standing with a Platinum Subscription. A must view video.
***
The problems with being a motorcyclist? 1) Other people 2) Animals. But if you are still traveling by motorcycle, here are some top notch rides.
***

God forbid she lose an election and walk off into the sunset with class knowing she put a qualified individual on the SCOTUS. Instead this old bitch is worried about re-election.

en. Susan Collins (R-Maine) said Tuesday that she'll vote "no" on whomever President Donald Trump nominates to the Supreme Court, if the Senate votes on the nominee before the Nov. 3 election.

"I made it very clear, yes, that I did not think there should be a vote prior to the election. And if there is one, I would oppose the nominee not because I might not support that nominee under normal circumstances, but we're simply too close to the election," Collins told reporters in Washington.

"And in the interest of being fair to the American people, and consistent, since it was, with the [Merrick] Garland nomination that the decision was made not to proceed, a decision that I disagreed with, but my position did not prevail. I now think we need to play by the same set of rules," she added.
Same set of rules? Really, which GOP senator accused any of Obama's nominees of being part of a gang rape?
***
Good fucking grief: How Beethoven's 5th Symphony put the classism in classical music


Proud to have stomped over a wide variety of self-centered assholes.
***

Well, art is in the eye of the beholder.

A pair of fish statues in Morocco have recently been demolished, and the reasons why should be pretty obvious.
According to Morocco World News, controversy surrounding an art piece in Mehdia, near Kenitra in west-central Morocco, has led to the demolition of the statues depicting two larger-than-life fish.

The fish appear, to some online at least, to be oddly-shaped and resemble a certain part of the male anatomy. The statues were placed at the center of a roundabout, large enough to see for every driver who circled them.
***
So would Ralphie shoot out an eye with this thing?


While we are on the gun thingy..............
Everything you wanted to know about the Walther PPK.

In 1930, a new pistol went on sale that would revolutionize the firearms world. Best known to the public these days as the "James Bond gun", the Walther PPK was arguably the first successful handgun made for concealed carry, and its now-classic design helped to introduce a number of technical features that quickly migrated throughout the industry as it became the most copied gun in the world.
***

The Kung Flu response is utterly bullshit.

I am not a student who will be staying at or near NYU housing, nor will I be entering Campus Grounds or NYU buildings as I am currently enrolled in all online courses,"
It doesn't matter you are not PC enough. Now if you identified as a paraplegic African-American Lesbian with mastitis everything would be kosher.
***

You will be made to care. Not so fast says associate professor at Converse College, Jeff Poelvoorde.

After a bureaucratic tug-of-war with administration, the South Carolina professor who refused to take mandatory bias training reports that he has kept his job.

Campus Reform recently reported on an associate professor at Converse College who was threatened with termination after publicly refusing to take university-sponsored diversity and anti-bias training. Jeff Poelvoorde recently told Campus Reform that he was not fired, and spoke at length about his experience.

"The industry that produces these materials is a fraud, and no serious studies indicate the efficacy or worth of such training." Tweet This
Converse College President Krista Newkirk sent a notice to faculty in June instructing them to complete mandatory diversity and anti-bias training. Faculty were instructed to complete the "required" training by 5 p.m. on August 3.

Poelvoorde refused to take the mandatory training because the materials were "pernicious, an assault to the dignity and intelligence of the professoriate, in fact, an insult to anyone's intelligence and dignity."
***

I guess I really am a Misanthrope. I've never sat in a parking lot crying for someone that was an attorney, judge or politician. And I don't have an emotional support doll. Virtue signaling at its very best.

Wentworth explained that she went back inside the restaurant, but her and the girls grew impatient — she doesn't offer any timeline of events.

"We're getting upset. We keep going out, 'Daddy, Daddy,' bugging him. He's live on ABC, talking about Ruth Bader Ginsburg," she said, before acknowledging that she was unaware of what was going on.

"I'm going 'Hope she's worth it, whatever woman he's seeing,'" Wentworth continued. "We finally get in the car. — me and the girls get into the car. We are waiting, waiting, waiting, waiting. He finally comes in. He bursts into tears. Ruth Bader Ginsburg has died. My two daughters burst — we sat there in the parking lot, crying for 45 minutes."
Woman? More like swapping spit with Jonah Goldberg.
***
The ONT Musical Interlude
On this day: 22 Sep 1981
American composer Harry Warren died aged 88. He wrote over 800 songs including 'I Only Have Eyes For You', (a hit for The Flamingos and Art Garfunkel), 'You Must Have Been a Beautiful Baby', 'Jeepers Creepers', 'That's Amore' and 'Chattanooga Choo Choo'. Warren's songs have been featured in over 300 films. via thisdayinmusic.com
&&&
Born on this day: 22 Sep 1958
Joan Jett, American rock guitarist, singer, songwriter, producer. Founding member of The Runaways and with Joan Jett & the Blackhearts scored the 1982 US No.1 & UK No.4 single 'I Love Rock 'n' Roll'. She is also known as the Godmother of Punk. via thisdayinmusic.com
***
863 pounds, that there looks like distribution numbers. A bomb? Oh my Genius Award Winner.

OMAHA, Neb. --
On Monday, a judge set bond at $2 million for a man accused of planting a fake bomb in downtown Omaha last week.

The Douglas County Sheriff's Office arrested 25-year-old Thomas Trouba in connection with the suspicious package left and found near the Douglas County Courthouse Friday afternoon
A fake bomb bail is $2 million, no word on the recreational weed.
***
***

Tonight's ONT has been brought to you by The Great TP Debate.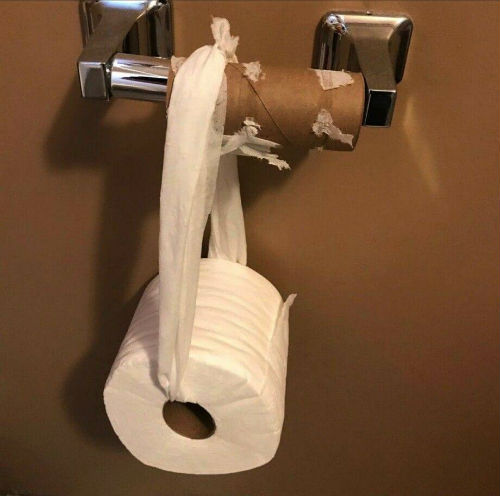 Notice: Posted with permission by the Ace Media Empire and AceCorp, LLC. A locally sourced enterprise proudly made in the USA.


posted by Misanthropic Humanitarian at
10:00 PM
|
Access Comments