« "Mostly Peaceful Pooper" Takes Down His Pants, Drops a Deuce on Nancy Pelosi's Driveway
|
Main
|
Quarantine Cafe/RGB RIP, Cont'd »
September 18, 2020
RUTH BADER GINSBURG HAS DIED
Kaitlin Collins of CNN says that on Twitter.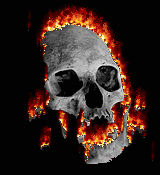 118 Anyone who says the next president will appoint three Supreme Court Justices is a Trumpian Liar.

We're smart.
Posted by: All the Twitter-Addict NeverTrumpers in 2016
Lol:
This leftist hack stayed on the court despite being in a dying state, just to run out the clock, and now she demands that her corpse also be counted as living for purposes of running out the clock still further?
There are now reports that she's been dying for weeks but rather than give the Administration a heads up, she concealed it, again, to keep the seat for a leftist.
But now Trump is supposed to help this nasty partisan achieve her mission to thwart him? To advance her partisan politics?
Are you kidding me?
413 >>Justice Ginsburg dictated a statement before her death: "My most fervent wish is that I will not be replaced until a new president is installed."

yeah, it's not up to you, lady.
SCOTUS is not a "make a wish" program.
Here We Go: You know that Romney and Murkowski will announce they won't vote to replace her-- we have to "respect her wishes."
Well, Murkowski went first: