« Biden Loses Alleged Lead in Florida, in NBC/Marist Poll
Trump... Winning Florida Hispanics?
|
Main
|
Quarantine Cafe: Playcalling Antifa's Antifailures »
September 08, 2020
Paul Sperry: John Brennan Had a Secret Task Force Paid For With Taxpayer Dollars to Investigate Trump (and Throw the Election to The Candidate Who'd Give Him a Job, Hillary Clinton)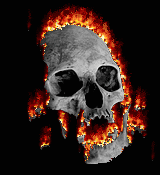 This is obviously illegal -- that the CIA would use our money to rig our own election?
@paulsperry_

DEVELOPING: Investigators have learned that Obama CIA Director John Brennan ran a secret task force out of Langley with its own separate budget to investigate Trump campaign and alleged ties to Russia. Task force set up before FBI officially launched its own probe on 07/31/16
More from Paul Sperry:
QUESTION: Will AG Barr have the political willpower & intestinal fortitude to "violate" Justice Dept.'s so-called "60-day rule" by publicly revealing developments in the #Spygate investigation before the Nov. 3 election and suffer the wrath of the jackals in the Beltway punditry? Paul Sperry @paulsperry_

5h
UPDATE: Today marks 56 days till the election & Durham has officially entered the 60-day pre-election "blackout" period set by a longstanding, albeit soft, DOJ rule restricting announcements of indictments or new criminal cases or interim reports that might influence the election

@paulsperry_
4h


As Barr/Durham fail to release report on the #SpyGate scandal before 60-day pre-election "blackout," Strzok & other SpyGate crooks are trying to relitigate debunked Russia "collusion" hoax in attempt to undo SC Mueller's, IG Horowitz's & SSCI's exoneration of Trump ahead of Nov 3
Paul Sperry
@paulsperry_

5h
BREAKING: The DNC lawyer who commissioned the bogus Trump-Russia dossier for Hillary will lead the Nov. 3 presidential recount effort in court. Marc Elias is already fighting Trump's lawsuits against states over mass mail-ins: "My job is to make sure Trump loses those lawsuits"

@paulsperry_

4h
BREAKING: FEC records reveal Mueller "pit bull" Andrew Weissmann, who's defending criminal forgeries by an anti-Trump FBI lawyer on his team, gave $6,700 to DNC & Obama, while his sister & late father gave $1000s to Hillary. Also: Weissmann's mother gave Biden $5,600 in May 2020


@paulsperry_

3h
DEVELOPING: Senate investigators seek to ID the client of Christopher Steele (Orbis Business Intelligence) for whom Steele wrote some 110 reports related to Ukraine between late 2013 & January 2016. Steele channeled the reports to the State Dept in attempt to influence US policy
Thanks to Andy Canuck.
Rebuttal: