« Republican National Convention, Night Two
|
Main
|
The Morning Report - 8/26/20 »
August 25, 2020
Tuesday Overnight Open Thread (8/25/20)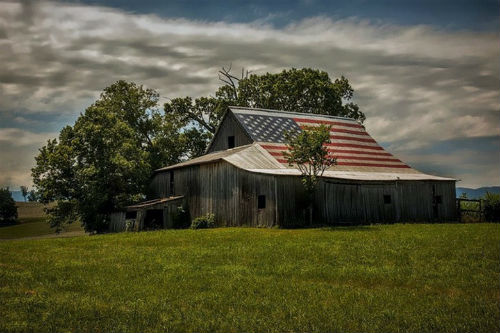 ***
The Quotes of The Day

Quote I

"It is unfortunate that Mr. Gleason's political and professional rivals have chosen to make a false allegation over what was nothing more than a regrettable emotional verbal confrontation. Mr. Gleason takes great comfort in the knowledge that through the judicial process the truth of his innocence will be revealed, and he will be exonerated. Accordingly, Mr. Gleason has filed a plea of not guilty and he has requested a jury trial." Mark Longwell, Attorney at law

Quote II

"It has been brought to our attention that on a social media platform you have indicated an intent to gather in large groups and engage in parties […] This is unacceptable, will not be tolerated, and presents a danger to your health and the health of our community." Senior Vice Chancellor for Student Affairs Madeleine Estabrook
Quote III

"The Idaho people are more than capable of keeping themselves safe. ... We the people are tired," he told lawmakers. "We are tired of government force, and we will only take it for so long. I recommend you act wisely, because we will not live in fear." Ammon Bundy
Obviously Mr. Bundy has the wrong privileged melanin. Had he been blacker than my cast iron skillet he could have gotten away with just about anything.
***

Hey Governor Phil Murphy, fuck you and the investment bankers you rode in on.

Because the Wuhan virus is now the status quo, rather than an emerging threat, they have pushed back against Governor Phil Murphy's insistence that his continuing "emergency" executive powers can force them into bankruptcy. They re-opened, and, despite observing social distancing, masks, and disinfection rules (and no cases of Wuhan viruses can be traced to their gym), Murphy has engaged in a full-on vendetta against the gym, including yanking their business license.

Help may be on the way, though.

The gym's owners have allied with Rik Mehta, a pharmacist who is running for the U.S. Senate.

If Mehta wins, he'll bump Cory "I am Spartawuss" Booker, one of the smarmiest leftists in the Senate. The gym's owners and Mehta had a great idea — they've turned the gym into Mehta's campaign headquarters:

The gym will serve as a campaign headquarters and rally spot for Republican US Senate candidate Rik Mehta, a pharmacist who is challenging Sen. Cory Booker (D-NJ), the owners said.

Gym co-owner Frank Trumbetti, asked whether the pair thought the state might try to mess with them this time around, responded, "We believe they can't. It doesn't mean that they're not going to."

"We hope it gives us a reprieve until Nov. 3," he said of potential government interference at the gym. "Everyone who comes in here will be a volunteer for the Mehta campaign, and we'll be here to exercise our rights."

"And we're not requiring masks, either," Trumbetti added defiantly.
***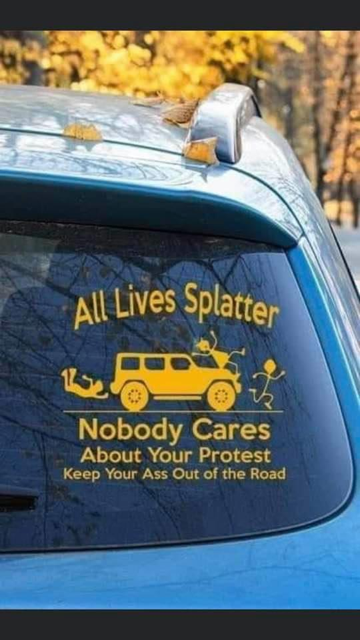 (H/T Legally Sufficient)
***

NSFW-Language, Attitude, just to name a few. - Bill Burr

***

Politicians don't care. A Higher Power has been removed from our lives. The flow of illegal immigrants and the 24/7 news cycles. They are all contributors.

- At increasing rates, Americans who live in rural areas are more likely to commit suicide than those who reside in cities, according to data released Wednesday by the U.S. Centers for Disease Control and Prevention.

From 2000 to 2018, suicide rates in rural areas in the United States increased 48%, while in cities they grew by 34% over the same period, the agency data showed.
***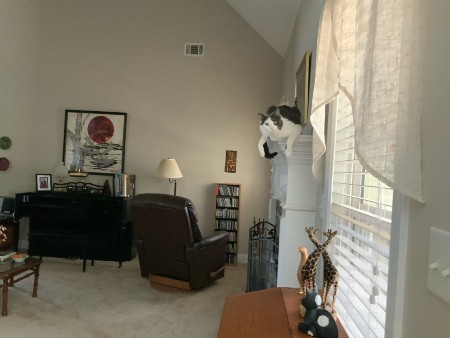 (H/T Ladyl)
***

Is our nation doomed? NSFW-Language

***
Are you looking for a new job? The highest paying jobs in the good old USA.
***
The ONT Musical Interlude
Born on this day: 25 Aug 1949
Gene Simmons bassist and singer with American hard rock band Kiss. Their 1976 US No 11 album Rock and Roll Over spent 26 weeks on the chart and they had the 1987 UK No.4 single 'Crazy Crazy Nights'. Also known by his stage persona The Demon. via thisdayinmusic.com
&&&
Born on this day: 25 Aug 1967
Jeff Tweedy, American songwriter, musician and leader of the American alternative rock band Wilco who released the albums Yankee Hotel Foxtrot, A Ghost Is Born, Sky Blue Sky and Wilco (The Album). via thisdayinmusic.com
***

Perhaps they should stick to saving basements. Genius Award Winners.

SOUTHFIELD, MI - She was pronounced dead by paramedics even though she was still alive. A 20-year old Southfield woman was reportedly discovered still breathing at a funeral home.

According to a report from WDIV-TV, Local 4 News, paramedics declared the woman dead on Sunday morning after she was found in cardiac arrest inside her Southfield home.
***

One less felon on the streets. Tonight's Feel Good Story of The Day.

Polk County, Florida Sheriff Grady Judd says no charges are expected after a woman shot and killed a man trying to break into her home with a tire iron early Saturday morning.

"You have a right to protect yourself in your home and be free from home invaders, armed burglars and certainly he was armed with a tire iron making an attempt to come in through the window," Judd said. "She stopped him. She stopped him permanently."

According to the sheriff, the incident began after two couples went out for a night on the town Friday evening. Around 4 a.m. Saturday morning, the four returned to the home of one of the women when an argument broke out between the other woman and her boyfriend. Eventually, the two men left the home and their girlfriends, but returned a couple of hours later.
***

Tonight's ONT has been brought to you by Emergency Directives.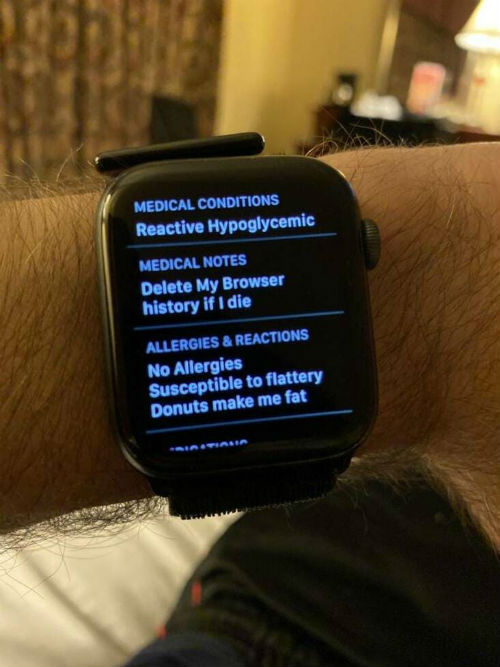 Notice: Posted with permission by the Ace Media Empire and AceCorp, LLC. ONT tips, loose change, drink tokens and burner phones to petmorons at gmail dot com. Complaints & grievances call the number on the back of your Platinum Subscription ID card.

posted by Misanthropic Humanitarian at
10:11 PM
|
Access Comments