« Republican National Convention, Night Three
|
Main
|
The Morning Report - 8/27/20 »
August 26, 2020
Wednesday Overnight Open Thread (8/26/20) Mailed It In Edition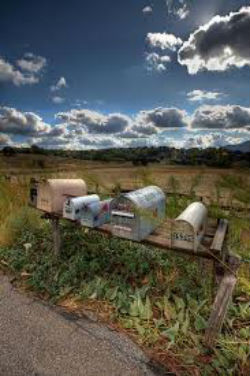 ***
The Quotes of The Day

Quote I

Between men and women there is no friendship possible. There is passion, enmity, worship, love, but no friendship. Oscar Wilde

Quote II

Life is ten percent what happens to you and ninety percent how you respond to it. Lou Holtz

Quote III

Nothing in this world can take the place of persistence. Talent will not: nothing is more common than unsuccessful men with talent. Genius will not; unrewarded genius is almost a proverb. Education will not: the world is full of educated derelicts. Persistence and determination alone are omnipotent. Calvin Coolidge
***
Fun loving kids............

***
So Hrothgar submitted this.............
DAY 1 of HOME SCHOOLING
0800 Opened school website to get assignments.
0900 Found where assignments were hidden on the website.
0915 Called school to have the website explained.
0930 Called school again.
0945 Had wife call school
1030 Started printing first assignment
1031 Ran out of printer ink
1035 Sent wife to buy more ink while I watched YouTube to learn how to do common core.
1039 Had first cocktail
1100 Googling who the idiot was that came up with common core.
1102 2nd cocktail.
1115 Called school to see if the virus was still an issue and if so, could I sign a waiver for my kids.
1116 School asked me not to call back.
1120 Realized my wife wasn't home yet. Called her to find out if she was having a difficult time finding the right ink. Pretty sure, I heard someone in the background yell her name followed with "Venti vanilla latte!" Right before she hung up on me.
1130 Started 1st assignment.
1145 lunch break.
1230 Restarted first assignment.
1235 Read 3 chapters to help answer 2 questions.
1240 Figured I'm either being played or the kids have been falsifying their report cards.
1245 Practicing disguising my voice so I can call the school again.
1300 Didn't work.
1315 Scraping "My kid is a TERRIFIC student" sticker off of all vehicles.
1400 Beginning to think wife isn't coming home.
1415 Decided to have an early release day.
1430 Walked to town in hope of catching virus and being quarantined.
1600 Arrested for egging school and drinking in public.
1615 Released and given a ride home to maximize punishment.
1800 Wife gets home. Couldn't find ink. Pretty sure her hair and nails are done.
2200 Working on an excuse to get out of school tomorrow.
***

Before the measurement of a shitton, there was a buttload.


After immediately falling down a Google hole about it, I discovered that this is, indeed, true! A butt, also known as a pipe, is a unit of measure for English Brewery Cask Units and English Wine Cask Units. It's the second-largest barrel size, equal to half a tun, which was typically 252 Imperial Gallons (although that exact quantity has changed throughout history; current standards place an English Tun at 259 US gallons or 216 Imperial Gallons).

You have to admit that 129 gallons is a substantial amount of beer or wine. That's enough for the kind of party the police would want to speak to you about. Read more about beer and wine measurements with plenty of links to follow at Boing Boing.
***
The ONT Musical Interlude
Born on this day: 26 Aug 1966
Dan Vickrey, guitarist, from American rock band Counting Crows, who had the 1994 UK hit single 'Mr Jones', and the 1996 US No.1 album Recovering The Satellites. They received a 2004 Academy Award nomination for their song 'Accidentally in Love', which was included in the film Shrek 2. via thisdayinmusic.com
&&&
On this day: 26 Aug 1994
Scottish singer Frankie Miller suffered a massive brain haemorrhage in New York, while writing material for a new band he and Joe Walsh from the Eagles had formed. Miller spent five months in a coma. He then entered rehabilitation, re-learning how to walk and talk. via thisdayinmusic.com
***

Well, at least he is a clean Genius Award Winner.

A naked man has decided a Sunshine Coast car and dog wash would be the perfect place for a late-night shower.
In video recorded on August 16, the man is seen receiving a high-pressure hose down from a mate in one of the washing bays.
The owner of the car wash shared the footage on their Facebook page and wished the man a "speedy recovery".
***

Tonight's ONT has been brought to you by Throwing Caution To The Wind.

Notice: Posted with permission by the Ace Media Empire and AceCorp, LLC. Proudly made in the USA.


posted by Misanthropic Humanitarian at
10:00 PM
|
Access Comments