« Quarantine Cafe: Epic Battles Edition
|
Main
|
The Morning Report - 8/12/20 »
August 11, 2020
Tuesday Overnight Open Thread (8/11/20)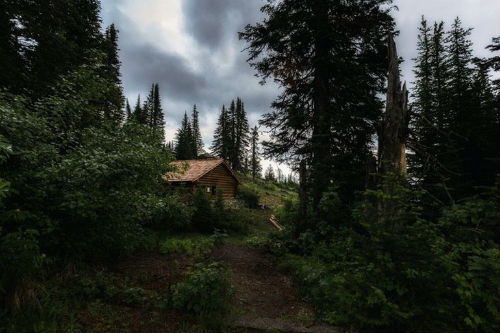 ***
The Quotes of The Day

Quote I

This has nothing to do with the prosecutor, taking her out of the role of being prosecutor. This is about violent criminals on the streets of St. Louis that cases haven't been filed on … I wouldn't know why anyone wouldn't want you to come in and help try and take violent criminals off the street, no matter who you are." Gov. Mike Parson (R-MO)

Quote II

"They're making millions of dollars a year to play a sport you'd be playing anyway if you didn't make … they'd be playing it on the weekends. They have to respect their country. If they don't, frankly, if the NFL didn't open I'd be very happy. If they don't stand for the flag and stand strongly I'd be happier if they didn't open. Without that and with that being said, I'd love to see them open." President Donald Trump

Quote III

"I just wanted to tell my story. I wasn't – I don't want to be in this position. I'm not a political person but if I can be the voice for the families that have lost loved ones and I have made one difference for one family, then it was all worthwhile." Janice Dean

Quote IV

"I think it's a little late now, but we certainly would invite [the NRA] to come to Texas to avoid this in the future because if they're in New York, it opens them up to investigation by the attorney general's office in a way that I don't think would happen in Texas, so I would encourage them to move as soon as they can," Texas Attorney General Ken Paxton
***

Future potential Vice-President's name sake has passed on. RIP Kamala The Ugandan Headhunter.
When Kamala Harris was hunting head I don't think it was WWE style.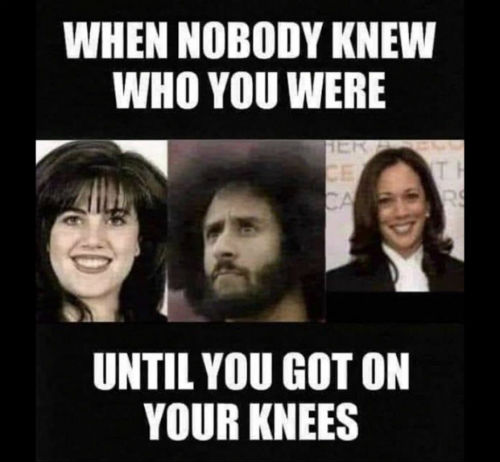 ***

I wonder if the folks at Airspace Systems Inc. grew up in East Germany?

MLB Teams Explore Using Cameras to Detect Maskless Fans at Games
A California startup is in talks with some teams to help monitor face mask use in stadiums.

The baseball season has started with eerily empty stadiums, but some teams are exploring high-tech ways to verify that people in the stands are taking health precautions, a possible step toward bringing fans back.

Several Major League Baseball teams have held talks with a California startup called Airspace Systems Inc. that develops technology to detect whether people are wearing face masks, the league and the company said. The discussions focus on implementing the systems into cameras around the stadium to identify people without face coverings, with masks dangling from their chins or otherwise worn improperly.
***

Has the perfect food been invented? Deep fried beer.


For anyone who thinks beer can qualify as a meal, we have some non-scientific evidence to support your claim: it's shaped like ravioli, it tastes like a soft pretzel, and it's filled with warm, yeasty deliciousness.

It's deep-fried beer.

The story behind this culinary triumph began more than 10 years ago at a bar in Texas, where Mark Zable and his wife were scanning another uninspired menu with the same few finger foods. Zable made an offhand comment about how the bar should offer fried beer, and the couple realized it wasn't such a bad idea—especially for the state fair.
***

It's official now. The Big 14 10 has delayed their 2020 season.

fter flip-flopping in the face of public opposition, the "Big Ten" on Tuesday has officially decided to postpone its football season until at least the spring semester, making the league the first of the NCAA's marquee "Big 5" conferences to implement such a plan.

It follows UConn's decision to scrap its 2020 season entirely due to issues with traveling caused by the tri-state quarantine.

Here's more from the NYT:

The decision, after weeks of announcements from smaller conferences and some individual schools that they would not play this fall, had potentially substantial implications for the rest of college sports.

The move, about five months after the virus's threat led to the cancellation of the N.C.A.A.'s basketball tournaments, extended the greatest crisis in the history of college athletics, a multibillion-dollar industry with extraordinary cultural clout. But, by stopping short of canceling the season outright and saying that it would evaluate the possibility of playing in the spring, the league offered a lifeline for some of the nation's most celebrated athletic brands, many of which play in the Power 5 conferences.

The Big Ten's membership includes Michigan, Nebraska, Ohio State, Penn State, Wisconsin and Maryland, among other schools.

In a statement on Tuesday, the Big Ten commissioner, Kevin Warren, said it had become "abundantly clear that there was too much uncertainty regarding potential medical risks to allow our student-athletes to compete this fall."

Canceling the season entirely would have assuredly starved schools of tens of millions of dollars in football revenues that oftentimes balance budgets and underwrite lower-profile sports. Now some of that money may prove merely delayed, causing new pain on campuses but perhaps arresting a graver economic calamity for college athletics.
Rutger fans no longer have to hide in shame on Saturdays this fall.
***
Unfortunately this is so true............

***

Using Google Maps? You never know what you'll see, including your cheating spousal unit.

Husband discovers wife's affair after spotting her in the act on Google Maps

A husband who recognised his wife as she got cosy with another man on a bench on Google Maps later discovered she was having an affair after he confronted her over the image
***
NSFW Just another day in The Big Apple.
***

The Anti-Karens are becoming as obnoxious as the real Karens.

Man upset when offered free mask at Highland Park liquor store leaves $1,000 in damages

HIGHLAND PARK, Mich. (FOX 2) - The owner of Azzo Liquor Store in Highland Park says a man created a mess inside his store after he got turned away for not wearing a mask - and that customer disturbances over face coverings are becoming more and more common.

The most recent disturbance left about $1,000 in damages at the store.
***

21st century problems............


Woman calls out husband over 'shocking' life decision: 'I told him my honest feelings'

A woman is stirring controversy after calling out her husband's supposedly "shocking" life decision.

The 24-year-old, writing under the username throwra_l8tr asked for help in Reddit's r/relationship_advice forum. In her post, she shared the extremely unique reason she's been fighting with her spouse.


The problem? Her husband, who's 25, has apparently set up an "entire Taco Bell dining booth" in his home office. Many Reddit users found the issue pretty frivolous, but for throwra_l8tr, it's a serious problem.
Apparently the toilet seat issue had previously been resolved.
***

If you are going to post common sense items on social media expect a serious backlash. The cancel culture strikes again.

A weatherman for a National Public Radio (NPR) affiliate in Tacoma has been taken off the air for a personal blog post that shows in vivid detail the destruction two months of incessant rioting and protests have wrecked on Seattle.

The NPR affiliate took issue with Cliff Mass' comparison of the destruction in Seattle to Kristallnacht, the "Night of Broken Glass" in 1938, where rioters destroyed Jewish owned stores, buildings, and houses of worship while German authorities looked on without intervention and even encouraged the violence.
***

Recently a commenter asked about on-line dating sites. This sight might be a good start for a Moron or 'Ette looking for love. Or not according to the Mother Superior of Scolds.

So Now There's A Dating Site Just For Anti-Maskers

Dating in the time of COVID-19 has certainly gotten…strange. While some conscientious people are abstaining from dating altogether while riding the pandemic out at home, others are merely chatting on Tinder, or going on first dates via Zoom, and some are even cautiously going about a socially distant date or two.

One might assume that anti-maskers are just going about dating as normal, but that would disregard everything we've seen about anti-maskers during these unprecedented times. That is, we know perfectly well they aren't satisfied doing anything short of making a big show out of their refusal to "live in fear" or "be a sheep" or whatever ludicrous thing they're calling showing respect towards their fellow humans this week.
***
It appears he took the company slogan of 'I'm lovin' it' too far.

McDonald's Corporation has sued former CEO Steve Easterbrook to recoup a $40 million severance package, saying the company found evidence on its email servers that Easterbrook was lying when he denied having sexual relationships with employees. Easterbrook initially fooled McDonald's by deleting emails from his phone, allowing him to get the generous severance payment despite being fired, the lawsuit against him said. But months after paying him the severance package, McDonald's checked its email servers and discovered that Easterbrook sent nude photographs of employees from his work email account, the lawsuit said.
***
The ONT Musical Interlude
Born on this day: 11 Aug 1950
Erik Braunn, guitarist from American rock bandIron Butterfly who had the 1968 US No.14 single 'In-A-Gadda-Da-Vida'. The band's seminal 1968 album In-A-Gadda-Da-Vida is among the world's 40 best-selling albums, selling more than 30 million copies. He died on 25th July 2003 aged 52. via thisdayinmusic.com
&&&
On this day: 11 Aug 1979
Led Zeppelin played their last ever UK show when they appeared at Knebworth House, England. The set list included: The Song Remains The Same, Celebration Day, Black Dog, Nobody's Fault But Mine, Over The Hills And Far Away, Misty Mountain Hop, Since I've Been Loving You, No Quarter, Hot Dog, The Rain Song, White Summer/Black Mountainside, Kashmir, Trampled Under Foot, Sick Again, Achilles' Last Stand, In The Evening, Stairway To Heaven Rock And Roll, Whole Lotta Love and Communication Breakdown. via thisdayinmusic.com
***
A riding lawn mower + Florida man + alcoholic beverages = Genius Award Winner.

MARION COUNTY, Fla. – A Florida man who admittedly had "maybe a little too much to drink" was caught on dash camera video riding a lawn mower on a highway, according to the Marion County Sheriff's Office.

Deputies said they caught Paul Burke, of Fort McCoy, driving the riding lawn mower in the middle of Highway 316 on Wednesday.


Video provided by the department shows Burke slurring his words and admitting that he had been drinking, although he never quantifies exactly how much he had.
***
Amin al-Zahed has a lucky horseshoe stuck up his ass he is also Tonight's Feel Good Story of The Day.

A missing port worker in Beirut has been found in the Mediterranean Sea following the explosion on Aug. 4. Injured but miraculously alive, the man survived in the water for nearly 30 hours after being thrown from the port by the force of the blast.

Amin al-Zahed was admitted to the Rafic Hariri University Hospital in Beirut after a sea rescue team found him and pulled him into their boat, Al Arabiya reported. Al-Zahed was weak and bloodied but still breathing. A photo of the rescue shows al-Zahed in blood-soaked, tattered clothing, being treated by a Lebanese soldier.
***

Tonight's ONT has been brought to you by Utility Vehicles.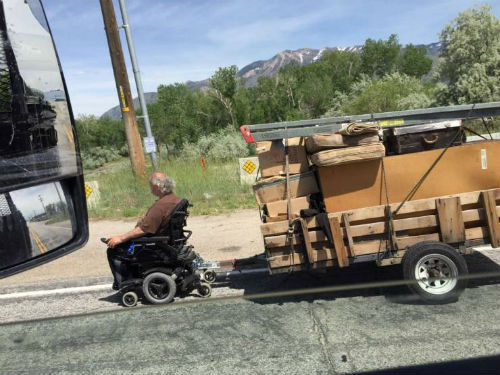 Notice: Posted with permission by the Ace Media Empire and its red-headed step child AceCorp, LLC. Proudly conceived in the USA.


posted by Misanthropic Humanitarian at
10:00 PM
|
Access Comments