« EMT 08/09/20
|
Main
|
You Tout Socialism For Others? Well Here It Is For You: Good And Hard! »
August 09, 2020
Sunday Morning Book Thread 08-09-2020

Good morning to all you 'rons, 'ettes, lurkers, and lurkettes, wine moms, frat bros, crétins sans pantalon (who are technically breaking the rules), and the rest of you winos, wine aunts, lushes, imbibers, tipplers, dipsomaniacs and other assorted drunks. Welcome once again to the stately, prestigious, internationally acclaimed and high-class Sunday Morning Book Thread, a weekly compendium of reviews, observations, snark, witty repartee, hilarious bon mots, and a continuing conversation on books, reading, spending way too much money on books, writing books, and publishing books by escaped oafs and oafettes who follow words with their fingers and whose lips move as they read. Unlike other AoSHQ comment threads, the Sunday Morning Book Thread is so hoity-toity, pants are required. Even if it's these pants, which just scream out "racism!" and "cultural appropriation!"


Pic Note:
This is the "Norrington Room" of Blackwell's, which contains 160,000 books on > 3 miles of shelf space. It was named after Sir Arthur Lionel Pugh Norrington, publisher and President of Trinity College at Oxford.

It Pays To Increase Your Word Power®
( *Tarl Cabot sagely nods* )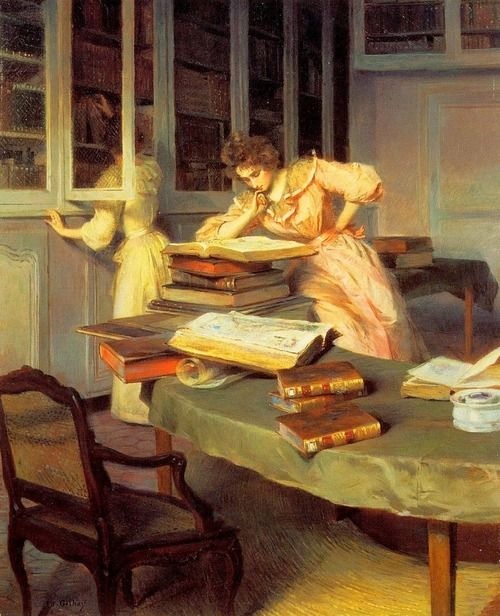 Have We Reached Peak Woke?
Every time I think we have, something else comes along to prove me wrong. This is why I'm encouraged by the upcoming publication of The Elven Inquisition: A Woke Fairy Story by Steven Wiley. Here's the Amazon blurb:


Elf privilege. Marginalized mermaids. Woke trolls. Pumpkin fairy reparations...

Welcome to the chaotic kingdom of Fantasmagoria, where an inquisition for absolute equity rages and the masses combat all forms of social injustice by any means necessary. Elves are burned at the stake for suggesting there is a biological difference between mermaids and goblins. Djinns are executed for granting capitalistic wishes. Vampires are tortured to death for insensitive jokes made five hundred years ago.

Finbar Finneban is a well-intentioned faun employed by the kingdom newspaper. At work, Finbar is made to censor, ensure staff diversity, and write virtuous articles on the inquisition. Problem is, Finbar resents the inquisition. He hates the victimology, identity politics, and cancellation culture. More than anything, he hates the madness of crowds. The question is: can he, and the kingdom, survive them?
Of course, there have been any number of serious anti-woke books published, and even novels making fun of the woke-ist mindset. But when I look at the other books Mr. Wiley has written, The Fairytale Chicago of Francesca Finnegan and The Imagined Homecoming of Icarus Isakov, and note the adjective used to describe them is 'absurdist', and there's no indication that he's a right-wing ideologue, I have to wonder if "normal" (i.e. generally moderate or non-political) people are starting to take notice of woke-ist ideology and policy proscriptions and have decided that they don't much care for it. Because the woke-ists can only hide behind anodyne truisms such as "black lives matter" or "women are people, too" for only so long before the perniciousness of the real agenda becomes too obvious to ignore.
In other words, perhaps normal people are getting 'woke', but not in the way the woke-ists would want.
If so, this is a very healthy trend, and I hope it continues.


Who Dis: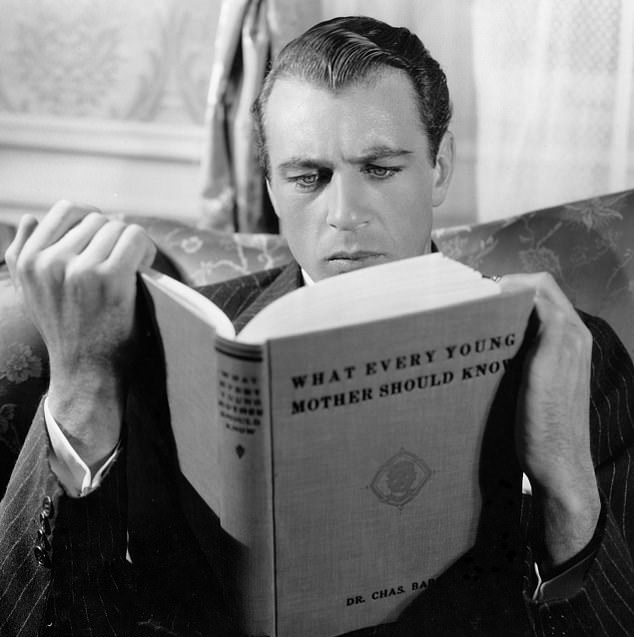 (Last week's 'who dis' was iconic actress
Olivia DeHavilland
, who passed away a few days ago at age 104. I thought this piece about her wising up to communism was a good read:


Moron Recommendations
As I read The Glass Bees and it's prescient look at nanotechnology, I can only wonder about engineering a virus for control. Junger takes aim at technocrats and the ethics of their work and power.

Posted by: CN at August 02, 2020 09:14 AM (ONvIw)
OK, I looked up The Glass Bees and it does sound interesting:
In The Glass Bees, the celebrated German writer Ernst Jünger presents a disconcerting vision of the future. Zapparoni, a brilliant businessman, has turned his advanced understanding of technology and his strategic command of the information and entertainment industries into a discrete form of global domination. But Zapparoni is worried that the scientists he depends on might sell his secrets. He needs a chief of security, and Richard, a veteran and war hero, is ready for the job. However, when he arrives at the beautiful country compound that is Zapparoni's headquarters, he finds himself subjected to an unexpected ordeal. Soon he is led to question his past, his character, and even his senses...
Electronic copies are not available, only paperback and hardcover editions.
The author's bio sounds like he led quite a life:
Ernst Jünger (1895-1998) was born in Heidelberg and early on developed a fascination with war. As a teenager, he ran away to join the French Foreign Legion, then enlisted in the German Army of the first day of World War I. Jünger's first book, Storm of Steel, provided a graphic account of his experiences. Jünger kept his distance from the Nazis, and his 1939 novel On the Marble Cliffs presented an allegorical account of the destructive nature of Hitler's rule. One of the most controversial of twentieth-century German writers, Jünger was the recipient of numerous literary prizes, and continued his career as a writer until his death at the age of 102.

___________
84 I'm reading "Faster" by Neal Bascomb. It's the true story about an ex-pat American heiress who basically starts what would be today's equivalent of an F1 team. She works w/French car maker Delahaye to build the car, and assembles a team to take on the German powerhouses of the late thirties. The two German are backed by the Nazis, and the story has the David/Goliath theme about it. It's very interesting, but to this point the writing is flat; I feel like I'm reading a series of newspaper stories. I'll stick with it to the end, but it's getting a little chore-ish to read.

Posted by: Brave Sir Robin at August 02, 2020 09:38 AM (7Fj9P)
Here's the Amazon blurb:
They were the unlikeliest of heroes. Rene Dreyfus, a former top driver on the international racecar circuit, had been banned from the best European teams—and fastest cars—by the mid-1930s because of his Jewish heritage. Charles Weiffenbach, head of the down-on-its-luck automaker Delahaye, was desperately trying to save his company as the world teetered toward the brink. And Lucy Schell, the adventurous daughter of an American multi-millionaire, yearned to reclaim the glory of her rally-driving days.

As Nazi Germany launched its campaign of racial terror and pushed the world toward war, these three misfits banded together to challenge Hitler's dominance at the apex of motorsport: the Grand Prix. Their quest for redemption culminated in a remarkable race that is still talked about in racing circles to this day—but which, soon after it ended, Hitler attempted to completely erase from history.
Faster: How a Jewish Driver, an American Heiress, and a Legendary Car Beat Hitler's Best may or may not be an interesting read, but the description makes it sounds like it has all of the ambiguities and subtle nuances of a made-for-TV movie. I'll wait until it hits the bargain bin.
I like the cover, though. I'll give them that. It has a nice sort of retro feel to it: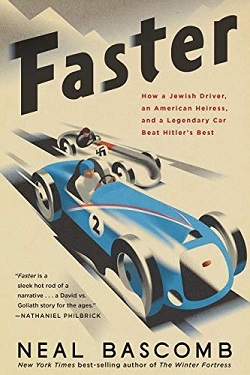 ___________
283 I just finished Mao: The Untold Story, upon recommendation some weeks back in the book thread. It is an intense, laborious read and took me quite a while to get through it, but it was excellent. I highly recommend it if you want to delve into the full-on nightmare he brought upon China (and a Communist Party that is still ruling the country with an iron fist). It was informative as to how Russia was so intricately tied to spreading Communism in China in those early years. It was heartbreaking, unbelievable and horrifying. I was particularly nauseated near the end to read about the accolades showered upon Mao's rule by Nixon and Kissinger, but perhaps it was just diplomacy. I'd rather believe that than believe our government was blind to Mao's ruthless dictatorship. Anyway, very good book and thanks to the Moron who recommended it.

Posted by: Lady in Black at August 02, 2020 11:00 AM (O+I8R)
I really need to read Mao: The Untold Story. As I've read all 3 volumes of Solzhenitsyn's Gulag Archipelago, I think it is my duty to do so. And if you want to see something really heartbreaking, unbelievable and horrifying, scan through the Amazon reviews for this book, and you see rat bastard commiest actually *defending* their idol like he was some kind of great benefactor for the people of China. And if Holocaust deniers have acquired a deservedly scummy reputation, why not these scummy Maoists?
And I think the first thing Trump needs to do on Monday Morning is call a press conference and announce that the United States is officially recognizing Taiwan. Throwing one of our allies under the bus back in the 70s was a despicable thing to do, and screw Kissinger's realpolitiking. Some things just shouldn't be done.
___________
A long-time lurker notified me of a book self-published by a doctor friend of his:
The author (full disclosure) is a very conservative close friend of mine. We've been climbing partners for 20 years. He is a retired physician, triple-certified in emergency medicine, dermatology, and cosmetic surgery. Well published in his field. He is a brilliant guy, very contrarian, and a brutal critic of the Left.

He has recently completed a book, choosing to self-publish so he'd have total content-control, and I served as an editor for him as a favor. This work is a blistering critique of the various deeply corrupt aspects of the American medical profession. It is the most gripping thing I've read in non-fiction in perhaps a decade. It is wonderfully readable, has powerful reviews by a number of high-profile physicians and medical professionals, is thoroughly documented, and is frankly stunning in its arguments. I've been through it nine times as it developed into its final form and I never once got bored.

He has chosen to offer it free on a variety of platforms. It was just released, and as this is a spur of the moment idea of mine this morning, I have not yet told him I am sending you the link about it. I have no idea really what kind of marketing he has in place, but I know AoS and the Book Thread readers would really benefit from hearing about it. Though Robert is extremely conservative, he has chosen not to make his politics explicit in the book (though sharp readers will surely be able to detect it). The book is simply about the corrupt monetization of industry processes and practices. The title "Butchered by Healthcare" is deliberately unsubtle...

Just read the opening few paragraphs about losing two patients and you'll be hooked.
The book is subtitled
What to Do About Doctors, Big Pharma, and Corrupt Government Ruining Your Health and Medical Care
and can be downloaded FREE at this link:
https://dl.bookfunnel.com/4kliod8a9z
. Glancing through it, it does not have nice things to say about medicine and, in particular, the pharmaceutical industry. It sounds like a book that will be enlightening or depressing. Or both.
___________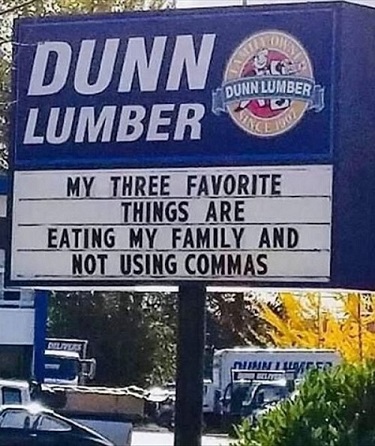 Books By Morons
A.H. Lloyd tells me his long-awaited book on the Spanish Civil War is now available on Amazon, in both paperback and kindle. His e-mail to me includes this hat tip:
Much of its topics were honed in discussions on the book thread, and I gained some excellent information as a result of those exchanges, which I was able to cite as a source. I hope the Horde enjoys it and I thank them for all their input and encouragement.
( *ahem* ) SmartMilitaryBlog™ ( *ahem* )
Few wars are more shrouded in myth than the Spanish Civil War. For decades, histories have focused on politics at the expense of studying the military lessons of this pivotal conflict. This book provides a welcome addition to the growing body of work that examines the war as a military rather than political event...The book includes a detailed chronology, helpful maps, and a short illustrated guide to the tanks and aircraft involved in the conflict. As part of his wide-ranging analysis, the author is perhaps the first historian to develop a methodology that explains Franco's strategic thinking. Franco's shrewd but cautious strategy is contrasted with the Republican leadership's many failures, and the book chronicles how the Republic squandered its many advantages and thereby lost the war. Long Live Death provides a new way of understanding the Spanish Civil War, making it important to dedicated historians as well as casual readers wishing to learn more about the topic.
Long Live Death: The Keys to Victory in the Spanish Civil War is available on Kindle for $4.99. Also paperback.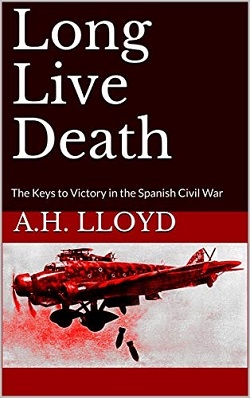 ___________
A hitherto unknown lurkette author decloaked this week to tell me she has published a new novel, Shark Season: One woman's comic adventures in the media world, where everyone gets cancelled, which she describes as "chick lit for the right", but assures me that quite a few men have enjoyed it:
Set in the presidential election year of 2016, when everyone who was anyone absolutely knew Hillary would be president, the novel tells of the adventures of a young woman of blue collar background but high class aspiration who navigates the palace intrigues of cable news powerhouse Siren News and of the Starkadders, the family that owns it. Fun and timely, especially knowing what we know now.
The Amazon blurb goes into a lot more detail. And the Kindle price is only $2.99.

___________

So that's all for this week. As always, book thread tips, suggestions, bribes, insults, threats, ugly pants pics and moron library submissions may be sent to OregonMuse, Proprietor, AoSHQ Book Thread, at the book thread e-mail address: aoshqbookthread, followed by the 'at' sign, and then 'G' mail, and then dot cee oh emm.
What have you all been reading this week? Hopefully something good, because, as you all know, life is too short to be reading lousy books.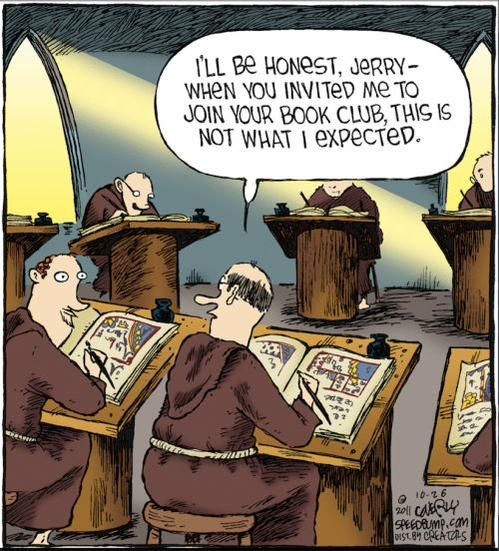 posted by OregonMuse at
08:55 AM
|
Access Comments