« Saturday Evening Movie Thread 08-01-2020 [Hosted By: Moviegique]
|
Main
|
EMT 08/02/20 »
August 01, 2020
Saturday Overnight Open Thread (8/1/20)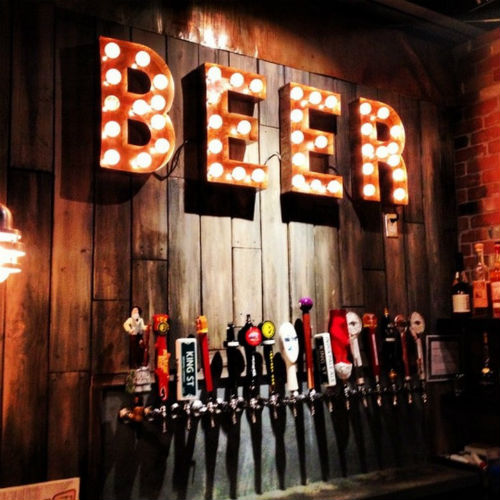 ***
The Saturday Night Joke
Russ and Sam, two friends, met in the park every day to feed the pigeons, watch the squirrels and discuss world problems.
One day Russ didn't show up. Sam didn't think much about it and figured maybe he had a cold or something. But after Russ hadn't shown up for a week or so, Sam really got worried.
However, since the only time they ever got together was at the park,
Sam didn't know where Russ lived, so he was unable to find out what had happened to him.
A month had passed, and Sam figured he had seen the last of Russ, but one day, Sam approached the park and-- lo and behold! -- there sat Russ! Sam was very excited and happy to see him and told him so. Then he said, 'For crying out loud Russ, what in the world happened to you?'
Russ replied, 'I have been in jail.'
'Jail!' cried Sam. What in the world for?'
'Well,' Russ said, 'you know Sue, that cute little blonde waitress at the coffee shop where I sometimes go?'
'Yeah,' said Sam, 'I remember her. What about her?'
'Well, the little gold-digging bitch figured I was rich and she filed rape charges against me; and, at 89 years old, I was so proud that when I got into court, I pleaded 'guilty'.
'The judge gave me 30 days for perjury. H/T Hrothgar

***

A must click. No it's not Yoko. No it's not Tanya. But, once you hear it you won't be able to unhear it. H/T CBD
***
He thought his stunt was well planned. It wasn't well planned.
***

30 Everyday Things With 'Hidden' Features You Probably Didn't Know About H/T Shibumi
***
(H/T JT)
***

Sounds like quite a deal. Perhaps a permanent MoMe Castle.

ANYONE IN THE MARKET FOR 63 acres of pure emerald Ireland is in luck: A 22-bed mansion on the isle's southeastern edge is up for sale, for a cool $2.87 million. Pulling that price up or down, depending on your perspective, is the site's rather interesting history.

The mansion, known as Loftus Hall, goes back to the 12th century, and has seen several regime changes over the years. The most infamous chapter in its history, no doubt, comes from the 18th century. According to legend, a raging storm drove a passing traveler to seek a few nights' refuge at the Hall, which the Loftus's happily granted.
***

Maybe I should study up. Our state implemented mandatory mask wearing. The redneck mask test.
***
***

I'm not sure why Gwyneth Paltrow just can't ride off into the sunset quietly.H/T redc1c4

Gwyneth Paltrow's "This Smells Like My Vagina" candle for Goop almost seems mundane now.

On Sunday, the 47-year-old Oscar winner posted a video on Instagram of a FaceTime call with her "Iron Man" co-star Robert Downey Jr., with the pair encouraging people to register to vote for the presidential election in November.

At the end of their chat, 55-year-old Downey asked, "What else important are you doing today? You selling vagina candles? What are you up to?"

In response, the "Politician" star joked, "I made a new candle just for you. It smells like my taint."
***
Today, August 1st, is National Mustard Day. Suck it up Buttercups.

When word first arrived here at InsideHook HQ that Oskar Blues Brewery was collaborating with French's Mustard on a beer brewed with the popular neon-yellow condiment, our reaction was pretty mixed. Some of us were immediately disgusted by the idea. Others were curious but not too hopeful that it'd actually taste good, and some of us — the mustardheads, I suppose — were eager to try it, convinced that the brewery must have unlocked a classic flavor combination. After all, the foods we tend to associate the most with mustard — hot dogs, bratwurst, burgers, those giant soft pretzels — all pair perfectly with a nice, cold beer. Maybe cutting out the middle-man and putting the mustard directly in the beer would be a stroke of genius.

The limited-edition beer, brewed in honor of National Mustard Day (Aug. 1), does in fact contain a healthy amount of the condiment; French's says it was brewed with 150 pounds of its Classic Yellow Mustard. But if you're like me and mustard immediately makes you think of brats and Bavarian pretzels, you're probably expecting some sort of German pilsner. Surprisingly, Oskar Blues and French's decided to go in a totally different direction: they describe Mustard Beer as a "tropical wheat beer," infused with key lime, lemon, tangerine and passion fruit.
***
The ONT Musical Interlude
&&&
(RIP Lead Guitarist Gary Shaw)
***
Obviously not a logistics expert but a Genius Award Winner.

ULY 29--Upon returning to her home at 11 PM, a Florida Woman last week discovered her husband "engaged in sexual intercourse" with another woman, a circumstance that allegedly prompted a domestic pummeling and the wife's arrest by police, records show.

According to cops, Nicole Denison, a 29-year-old flight attendant, interrupted the marital infidelity when she arrived Wednesday at her family's residence in Safety Harbor, a city in the Tampa Bay area.

Denison, police allege, punched her 34-year-old spouse "in his left eye causing a 'black eye.'" Denison's husband also sustained scratches to his forehead and a bruise on his right arm "at the hands of the defendant."

Then, in a move straight out of "Animal House," Denison allegedly took her husband's acoustic guitar and smashed it against the wall, destroying the instrument and "leaving a gaping hole in the wall."
***

Tonight's ONT has been brought to you by Wishful Thinking.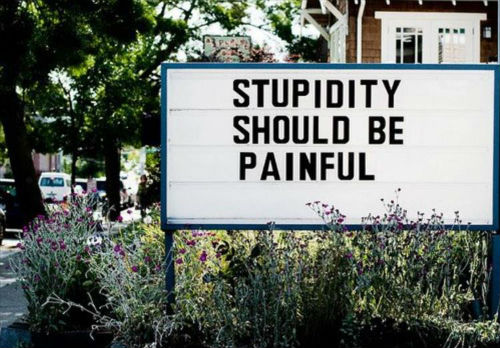 Notice: Posted with permission by the Ace Media Empire and it's red headed step-child AceCorp, LLC. No shoes, shirts, pants, masks, goggles, shields or lingerie, no problem.

posted by Misanthropic Humanitarian at
10:00 PM
|
Access Comments