« Saturday Evening Movie Thread 07-18-2020 [TheJamesMadison]
|
Main
|
EMT 7/19/20 »
July 18, 2020
Overnight Open Thread (07/18/2020)
[Buck Throckmorton]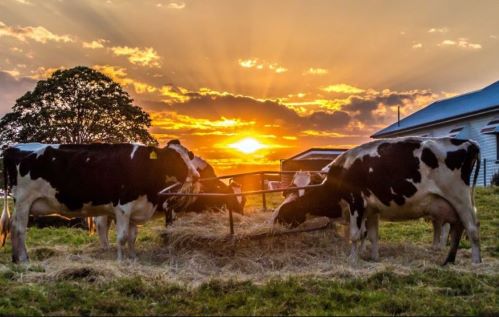 *****
WHAT COLOR IS YOUR MARGARINE
Wisconsin was the last state to end the prohibition on the sale of colored margarine - in 1967. I wonder where Ma & Pa MisHum sided in the great Wisconsin Margarine Wars.
Dairy farmers also successfully lobbied for restrictions that banned the use of yellow dyes to make margarine look more appetizing. By 1900, artificially colored margarine was contraband in 30 U.S. states. Several states took even more extreme measures to turn consumers away from margarine—they required the product to be dyed an unappealing pink color.
As the coloring restrictions became widespread around the turn of the 20th century, margarine producers accepted that they couldn't dye their wares yellow. There was no reason why they couldn't simultaneously sell consumers margarine and yellow dye, though. When you bought a block or tube of margarine, you also got a packet of food coloring that could be kneaded into the margarine by hand.
*****
LOOKING FOR LAW IN ALL THE WRONG PLACES
Supreme Court Justice John Roberts, a Harvard Law graduate, has become a reliably left-wing vote on the Supreme Court. Supreme Court Justice Anthony Kennedy was also a Harvard Law School graduate who became a reliable left-wing vote. Supreme Court Justice David Souter was – guess what - a Harvard Law School graduate who became a reliable left-wing vote. What do all three of these left-wing justices have in common? They were all appointed by Republican Presidents who assured us they were conservative constitutionalists. Oh yeah, and they all have the ugly stink of an Ivy League Law Degree on them.
Here's the deal, trying to find a conservative justice from a pool of Ivy Leaguers is like trying to find a conservative girlfriend at Whole Foods. There are some who may be less liberal, but they are still living in a liberal world with a liberal social circle and liberal assumptions.
Well at least Gorsuch and Kavanaugh have degrees from – ugh – Harvard and Yale. It's hopeless.
*****
HOW TEXAS SAVED THE FRENCH WINE INDUSTRY
Next time you drink a Bordeaux or other French wine, remember to salute the rootstock of wild Texas grapes that saved the French wine industry. Or drink an American wine instead. But it's true that wild grapes from Texas saved the French wine industry in the late 19th century.
In 1887, Thomas Munson rode horseback with French scientist Pierre Viala along the Red River during Viala's search for a hearty species resistant to phylloxera. The small aphid had wreaked havoc throughout France, destroying an estimated 80 percent of the country's vines. Munson, an expert in grape botany and plant grafting, was Viala's last hope for a solution to the problem. Munson directed Viala to western Bell County, where the limestone soil approximated that of the French countryside. Viala found three native species thriving in poor soil conditions and, through grafting European vines to the phylloxera-resistant Texas rootstock, replenished French vineyards wiped out by the epidemic. A year later, France recognized Munson as Chevalier du Mérite Agricole in the French Legion of Honor.
*****
THE MOST TRUSTED NAME IN JOURNALISM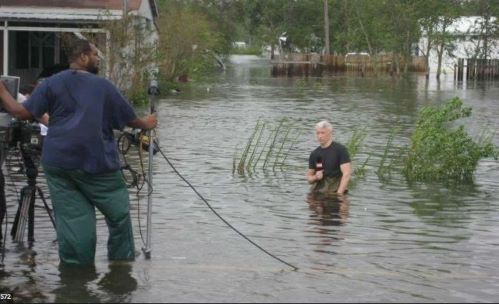 *****
WHERE ARE THE SELF DRIVING CARS?
Fully autonomous cars have been just 4 or 5 years away from being a reality for a decade now. And ten years from now they'll still be 4 or 5 years away. (It reminds me of how nuclear fusion has always been 20 years away - for the past 50 years.) The combination of grandiose fools in auto manufacturer executive suites and credulous media have allowed this fiction to keep getting written. Reality is finally starting to set in that self driving cars are not going to happen for a long time, if at all.
Manufacturers are backing away from aggressive promises, too. Nissan has admitted that it's unlikely to produce self-driving cars before the end of the decade. And GM, which had previously promised to sell an autonomous vehicle by 2019, has not announced an updated projection.
*****
TYRANNY
"When I am weaker than you, I ask you for freedom, because that is according to your principles. When I am stronger than you, I take away your freedom, because that is according to my principles." – Frank Herbert (Children Of Dune)
Conservative Principles Never Require You To Submit To Tyranny
"When they tell us that our own beliefs – to which they do not subscribe – force us to accept serfdom, we need to tell them to go pound sand." – Kurt Schlichter
*****
OXBOW LAKES
When on an airplane, I'm always fascinated by looking at oxbow lakes in the rivers below me. The town of Carter Lake, Iowa is entirely on the Nebraska side of the Missouri River, due to a course change in the river which left the oxbow lake and its namesake Iowa town surrounded by Omaha. This little 17-second time-lapse video shows real oxbow lakes being formed over a 32-year period.
*****
BUCK THOUGHTS
A characteristic of effective leaders is that they don't obsess about leadership, or waste their time studying leadership, or bore people by talking about leadership. Instead, they simply lead.
*****
MOTIVATION
(h/t – despair.com)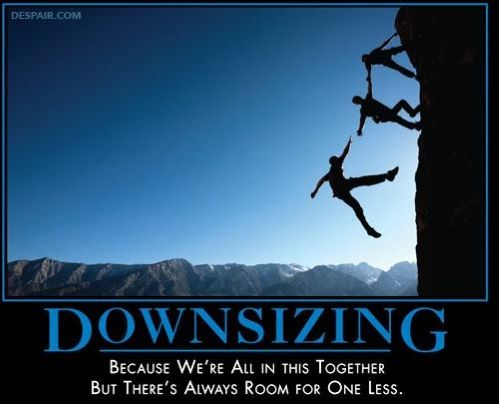 *****
THE FOUNDER OF ORGANIC FARMING WAS A VIRULENT RACIST
Have you noticed how the founding fathers (and mothers) of the progressive movement were all ugly racists? Woodrow Wilson re-segregated the US military as he rolled out the modern form of left-wing governance. Margaret Sanger founded Planned Parenthood to eliminate "undesirable" populations. Oh, and looky here, Rudolf Steiner, the father of the organic farming movement…
Therefore Biodynamics in a nutshell is the 'Biological' practices of organic farming that improve the quality and fertility of the soil. It is bringing a higher degree of life activity in the soil, plants and animals by using the dynamic methods of Mother Nature.
…was also a loud and proud racist.
Steiner argued there was also what he called a hierarchy in races. Inferior races were at the bottom of an evolutionary staircase he helpfully sketched out in one of his books. When a person of any race died they were reincarnated. If they had good karma they would come back as what Steiner saw as a superior race until after a number of satisfactory lives they would achieve a top-of-the-pile white Aryan existence. Others would move down in the pecking order.
Rudolf Steiner is still revered in the cult of organic farming.
*****
THROCKMORTON'S FIRST LAW OF LIVE MUSIC: IF THERE'S AN UPRIGHT BASS IN THE BAND, IT'S PROBABLY GOING TO BE GOOD
Western Swing isn't dead, it's just Asleep At The Wheel.
Bob Wills was in very poor health and mostly forgotten in 1973 when Ray Benson, a 22-year old Jewish hippie from Pennsylvania, rolled into Austin. Mr. Benson gave new life to Western Swing, the music that Bob Wills made famous in the 1930s and '40s. With his band Asleep At The Wheel, Mr. Benson took western swing back to the charts, collected a room full of Grammys, and has recorded with pretty much every country music star around. Actually, those stars all wanted a chance to swing with Ray and the Wheel. Almost 50 years on, the Wheel is still rolling.
*****
MEN AND WOMEN ARE DIFFERENT – BOOKS I RECEIVED FROM GRAMMA & GRAMPA THROCKMORTON
Oregon Muse's wonderful Sunday book thread recently triggered memories of the books I read as a child, and how often I cured boredom by picking up a book. It also brought back an old memory of how my grandmother and grandfather had just slightly different tastes in the childrens books they bought for me to read.
From my grandmother: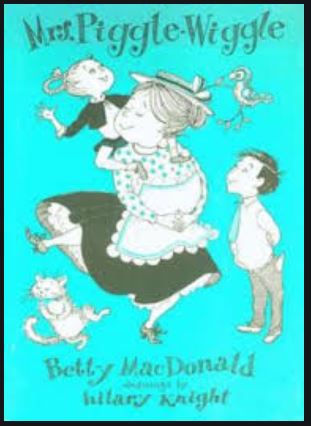 From my grandfather: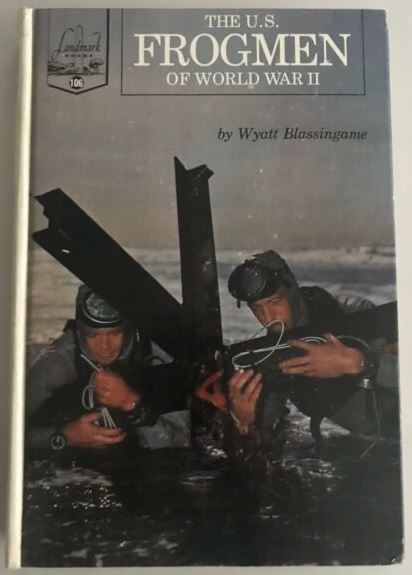 *****
Tonight's Overnight Thread has been brought to you by the coolest dog ever.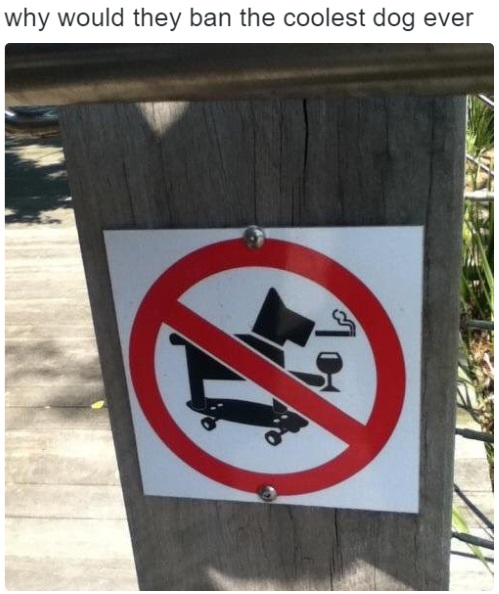 Thanks again to the horde for letting me play host. As always, please feel free to offer any helpful feedback, insults, or tips at @BuckThrockmort on Twitter.
*****

posted by Open Blogger at
09:48 PM
|
Access Comments