« Gun Thread: Good News/Bad News Edition! [Weasel]
|
Main
|
The Morning Report - 7/13/20 »
July 12, 2020
Sunday Overnight Open Thread (7/12/20)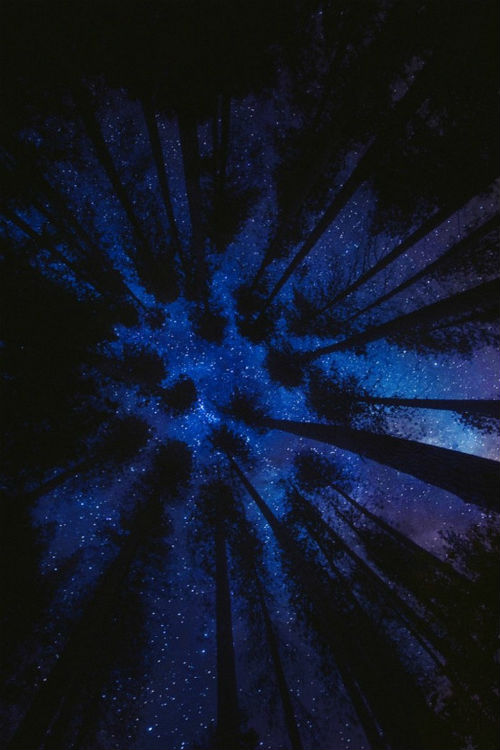 ***
The Quotes of The Day

Quote I

As democracy is perfected, the office represents, more and more closely, the soul of the people. We move forward to a lofty ideal. On some great and glorious day the plain folks of the land will reach their heart's desire at last, and the White House will be adorned by a downright moron." - H. L. Mencken, writing about the presidency, November 1, 1920
Quote II

"His office [the presidency] is anything he has the sagacity and force to make it. The president is at liberty, both in law and in conscience, to be as big a man as he can. His capacity will set the limit; and if Congress be overborne by him, it will be . . . because the president has the nation behind him, and Congress has not."Woodrow Wilson, 1907

Quote III

"The Governor is disappointed that the federal government declined his request for financial support. As we navigate one of the most difficult periods in our state's history, we look for support from our federal government to help us through." MN Gov. Tim Walz's spokesman, Teddy Tschann

Quote IV

"In waiving these notices, I recognize that those issues are vitally important, that the pain of those marching is very real, and that their message — black lives matter — needs to be heard every day until systemic racism is fully eradicated from this city and nation,"Philadelphia Mayor Jim Kenney

Quote V

"Let me make something super clear for everyone. The New York City Police Department has not been defunded, even with these budgetary changes that were proposed in the city council. A.) They're not fully enacted. B.) They aren't a real $1 billion in cuts. C.) These cuts aren't really real. And again, they haven't even happened yet.Rep. Alexandria Ocasio-Cortez (D-NY)

Quote VI

"Legislation is needed to ensure that no President can pardon or commute the sentence of an individual who is engaged in a cover-up campaign to shield that President from criminal prosecution," Rep. Nancy Pelosi (D-CA)
***
The Comment of The Week

***

DAMMIT!!!You will be made to care and to accept what you don't want to.

he is no stranger to making history. In 2017 she became the first trans woman to appear on the cover of Vogue Paris. Two years later, she was the first openly transgender model to be hired by Victoria's Secret. Now in 2020, 23-year-old Valentina Sampaio continues to break barriers in the modeling industry by becoming the first trans woman to be featured by Sports Illustrated Swimsuit Issue.
Sports Illustrated is a respected brand in the modeling world. In the 56 years since special edition's first issue, Sports Illustrated Swimsuit has produced some of the most successful names in the business. Sampaio is joining the elite ranks alongside stars like Heidi Klum and Tyra Banks.
In Sampaio's open essay on what it means to be part of SI, she praises the magazine for creating another issue that champions "a diverse set of multitalented, beautiful women in a creative and dignified way." She says she is "excited and honored to be part of the iconic Sports Illustrated Swimsuit Issue." While it means a lot to her to represent SI, she is even more inspired by the significance it has for the LGBTQ community as a whole.

Sorry Toots Buster, you're aren't a woman and you will never be.
***
Fewer kids are playing football and hospitals are seeing fewer ER patients.
The rate of kids sports and recreation-related emergency room visits for traumatic brain injuries declined 32% from 2012 to 2018, after more than a decade of increasing rates, a new study finds.

The decline seems to be largely related to the decreasing number of kids playing tackle football and the increase in the additional contact limitations put on the game.

The results were published Thursday in the US Centers for Disease Control and Prevention's weekly report. The study looked at records from the National Electronic Injury Surveillance System-All Injury Program for 2001-2018.
***

I scream. You scream. We all scream for ice cream. Especially this high caloric style.

The founders shared a love of ice cream, but none was more devoted than Thomas Jefferson. In 1789 he returned from France with his chef—newly trained in making frozen desserts—and a resolve to keep enjoying it. In Philadelphia in 1791, he sent to France for 50 vanilla bean pods, which, he later wrote, are "much used in seasoning ice creams." He built an ice house at Monticello in 1802. And at Jefferson's White House that year, Senator Samuel Latham Mitchill recalled eating ice cream in warm pastry—"a curious contrast, as if the ice had just been taken from the oven."
***

Such a sad existence. Spending every waking moment to find offense or to virtual signal or both.

For me, this reckoning begins with traffic signals.

A few months back, before Covid-19 kept us in our homes and George Floyd made us take to the streets, I was walking with a friend, her daughter, and my twin sons. My friend is White and I'm not — something I'd never given a second thought until we reached a crosswalk. "Remember, honey," she said to her daughter as we waited for the light to turn green, "we need to wait for the little White man to appear before we can cross the street."

I realize that White people like to exert control over nearly everything everyone does, I thought, but since when did this literally include trying to cross the street?

Part of my surprise here was a function of age. My boys are a few months younger than her daughter and we hadn't yet tackled the "crossing the street" component of basic toddler training. But as a Black dad, I was struck by the language at play. How is it possible that well into the 21st century, parents all over Manhattan — well-meaning, #BLM-marching parents — are teaching their children to ask "little White men" for permission to cross the street? And why doesn't this seem to bother them?
Our soy man goes on to lament:

Back when most of us were kids, stop lights and traffic signals across the U.S. typically relied on words, rather than images, to let folks know when to walk or wait or stop or cross. Go comb through photos of "historic traffic signals" on Google Images, and you'll see archival photos of traffic signs you might remember from childhood: Boxy black consoles that lit up with words like "walk" or "don't walk" in imposing all-caps lettering.
Well fortysomething years ago children were taught to read and write. But your ilk dumb downed the school systems. We couldn't have children with self-esteem issues.
***

LOLGF. Go woke and go broke.

Lady A, the country band formerly known as Lady Antebellum, is suing Anita "Lady A" White, a Black blues singer who has been performing under the name for over 20 years, over the rights to her moniker. Now, Anita White has issued a new statement to Pitchfork in response to that lawsuit.

In the band's most recent statement, Lady A said the decision to file a lawsuit stemmed from White "demanding a $10 million payment." That money, as White later clarified, would be split in half to rebrand herself and to donate to organizations supporting Black independent artists — a tradeoff so that Lady Antebellum could keep the Lady A moniker. White is now doubling down in that request, saying, "I will not allow Lady Antebellum to obliterate me and my career so they can look 'woke' to their fans."
***

The problem with "Karens"? They travel in packs, just ask this shopper.

Guy becomes viral hero after 2 mask-shaming women accost him in Walmart: 'Oh God, another one!'

A shopper accosted in a Walmart store became an internet hit when a video of his encounter with women berating him for not wearing a mask went viral.

The man appeared to be shopping in a Walmart store when the unofficial aisle monitor confronted him because he allegedly did not follow the directional arrows on the ground. The apparent crime of not obeying the social distancing measure was compounded by his lack of a face mask, as the "Karen" who filmed the incident informed him.
***

What is a regrettable mistake? Perhaps carrying the wrong number forward on your tax return making a mathematical error? Emailing FUCK YOU to a sitting US Senator is not a regrettable mistake. You're contrite because you were called out.

ESPN suspends reporter Adrian Wojnarowski for emailing "F you" to Senator Hawley

According to the New York Post's Andrew Marchand, ESPN has suspended one of their star reporters Adrian Wojnarowski after he emailed "F you" to U.S. Senator Josh Hawley

Some NBA players are calling foul and using the #freewoj hashtag.

The elite 1%ers telling us how to live. How entertaining. Personally I hope the NBA & NFL burn, just let them burn.
***
The ONT Musical Interlude
Born on this day: 12 Jul 1943
Christine McVie, keyboards, vocals, Chicken Shack, and then Fleetwood Mac, who scored the US No.1 single 'Dreams' taken from their worldwide No.1 album Rumours which spent 31 weeks on the US chart. Eight of her songs appeared on Fleetwood Mac's 1988 Greatest Hits album. via thisdayinmusic.com
&&&
On this day: 12 Jul 1979
American singer songwriter Minnie Riperton died of cancer aged 31. The Stevie Wonder produced 'Loving You' gave Minnie a US No.1 single in 1975. She worked at Chess records singing backup for various artists such as Etta James, Fontella Bass, Bo Diddley, Chuck Berry and Muddy Waters. She also sang lead for the experimental rock/soul group Rotary Connection, from 1967 to 1971. Also a member of Wonderlove in 1973, a backup group for Stevie Wonder. via thisdayinmusic.com
***

I wonder what his BAC was at 4:30AM? Genius Award level.

A 35-year-old Bethlehem man walked into a bedroom about 4:30 a.m. Thursday in a city home and started an argument about food with the occupant, city police report.

Deric Hunsicker, who is known to the victim, then began to beat the person with a wooden handrail, striking the person several times in the front and back of the body and causing bruising on the forearms and face, police said in court papers. The victim dialed 911 at 4:31 a.m., police said.
***

Tonight's Feel Good Story of The Day

A Wesley Chapel, Florida, homeowner shot and killed two out of three home invasion suspects Friday morning.

Fox 35 reports that the homeowner was playing video games when he heard glass breaking just before 1:00 a.m. He retrieved a gun and shot one suspect in a hallway, then fired again when a second suspect allegedly appeared in the hallway with a gun.
***
Weekly commenter stats for week of 7-12-2020

Top 10 commenters:
1 [515 comments] 'TheJamesMadison, running from a biplane in a cornfield' [72.29 posts/day]
2 [395 comments] 'Tom Servo'
3 [377 comments] 'CN'
4 [373 comments] 'Skip'
5 [369 comments] 'Romeo13'
6 [368 comments] 'Miklosian Opinionations '
7 [353 comments] 'Mr. Peebles'
8 [339 comments] 'Insomniac - Ex Cineribus Resurgo'
9 [332 comments] 'Christopher R Taylor'
10 [330 comments] 'BurtTC'
Top 10 sockpuppeteers:
1 [365 names] 'Miklosian Opinionations ' [51.23 unique names/day]
2 [58 names] 'Bete'
3 [53 names] 'Duncanthrax'
4 [52 names] 'Daybreak'
5 [51 names] 'Count de Monet'
6 [33 names] 'Notorious BFD'
7 [27 names] 'Romeo13'
8 [26 names] 'wth'
9 [25 names] 'Axeman'
10 [23 names] 'Huck Follywood, hunker in the bunker'

Congrats to you Morons.
***

Tonight's ONT has been brought to you by Bargains.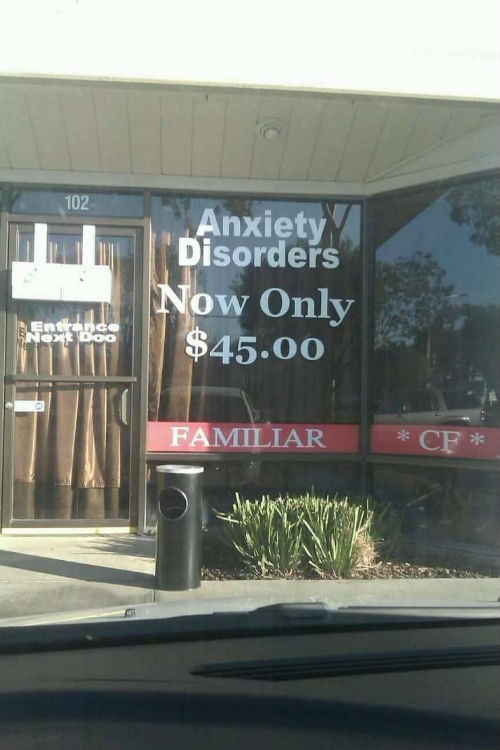 Notice: Posted with permission by the Ace Media Empire and AceCorp, LLC. No shoes, no shirt, no pants, no mask no problem.


posted by Misanthropic Humanitarian at
10:00 PM
|
Access Comments