« Gun Thread: Day After Independence Day Edition [Weasel]
|
Main
|
The Morning Report - 7/6/20 »
July 05, 2020
Sunday Overnight Open Thread (7/5/20)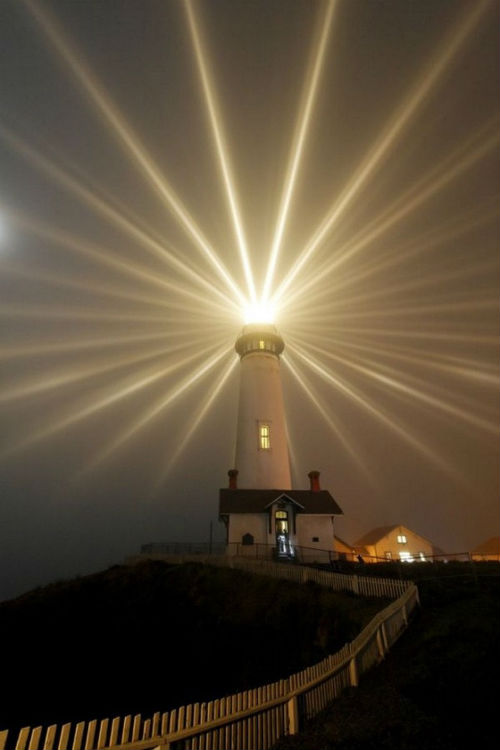 ***
The Quotes of The Day
Quote I

"The officers' actions in these photos are appalling and inexcusable and will not be tolerated by the Interim Chief or by me," Aurora Mayor Mike Coffman
Quote II

"Mount Rushmore is a symbol of white supremacy, of structural racism that's still alive and well in society today," Nick Tilsen, a member of the Oglala Lakota tribe and president of a local activist organization called NDN Collective,

Quote III

DiAngelo isn't the first person to make a buck pushing tricked-up pseudo-intellectual horseshit as corporate wisdom, but she might be the first to do it selling Hitlerian race theory. White Fragility has a simple message: there is no such thing as a universal human experience, and we are defined not by our individual personalities or moral choices, but only by our racial category.Matt Taibbi
Quote IV

"They're making money now, plotting to give seven billion, five-hundred million people a vaccination. Dr. Fauci, Bill Gates and Melinda — you want to depopulate the Earth. What the hell gave you that right? Who are you to sit down with your billion to talk about who can live, and who should die?

… I say to my brothers and sisters in Africa, if they come up with a vaccine, be careful. Don't let them vaccinate you with their history of treachery through vaccines, through medication." The Honorable Minister Farrakhan

Quote V

The left has been laying the groundwork for this anarchist takeover for a long time. But even they must be amazed that the conservative response was to roll over and play dead. Except maybe they're not playing. Ann Coulter

Quote VI

We celebrate the 4th of July and not April 15th because, in America, we celebrate our independence from the government and not our dependence on it. Former WI Gov. Scott Walker
***
The Comment of The Week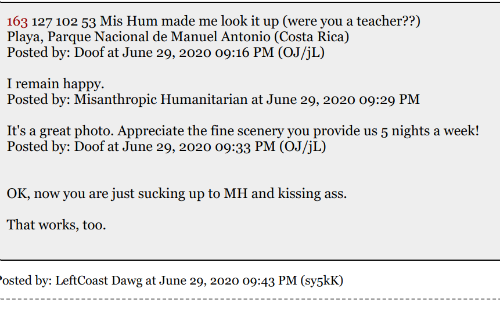 ***

If I didn't know any better, I would have guessed that this would have been a government FUBAR operation. Guess not.

After a second-stage failure, Rocket Lab loses seven satellites
"The In-Space team is absolutely gutted by this news."

On Sunday morning, local time in New Zealand, Rocket Lab launched its 13th mission. The booster's first stage performed normally, but just as the second stage neared an altitude of 200km, something went wrong and the vehicle was lost.

In the immediate aftermath of the failure, the company did not provide any additional information about the problem that occurred with the second stage.

"We lost the flight late into the mission," said Peter Beck, the company's founder and chief executive, on Twitter. "I am incredibly sorry that we failed to deliver our customers satellites today. Rest assured we will find the issue, correct it and be back on the pad soon."
Rest assured? Dude!
***

Not all black lives matter. Innocent blacks need not apply.

Why is this not the biggest story in the country?

Via WSB:

ATLANTA — An 8-year-old girl was shot and killed Saturday night in Atlanta near the Wendy's where Rayshard Brooks died last month.

Police identified the child Sunday as Secoriea Turner.

Officers said they responded to a shooting call near University Avenue and I-75/I-85 around 9:50 p.m. The location of the shooting was in a parking lot across the street from the now burned-out Wendy's, which has been occupied by demonstrators since Brooks' death.

Then there is "The Windy City". So named because of the bullets flying.

Breaking news; A three-year-old girl was shot and killed.

Breaking news: A seven-year-old girl was shot and killed.

Breaking news: A three-year-old girl was shot and wounded.
***
You're going to "take" Texas? Bless your heart.

Earlier, reports noted that the group identifies as NFAC — literally standing for "Not F*cking Around Coalition" — and its leader calls himself Grand Master Jay.

Videos showed the leader discussing the group's demands, which include a black ethnostate within the U.S.

"The solution is very simple," he responded. "We file a declaration of liberation, declaring every African-American descendant of slavery a political prisoner here in the United States, that was affected by the Portuguese slave trade, and after that, the United States then has a choice, either carve us a piece of land out here — we'll take Texas — and let us do our own thing, or don't stop us when we exit this body here and go somewhere where they will give us our own land to build our own nation.
***

There are still red-blooded Americans in Los Angeles. Not every guy wears a man bun and is powered by soy milk.

o fireworks on Independence Day, said Los Angeles Mayor Eric Garcetti. To hell with that, said the people.

Ignoring the mayor's order and a lack of traditional municipal displays, Los Angeles residents set off their own celebration, lighting up Southern California skies with their own fireworks.

Fireworks are illegal in the city of Los Angeles and all firework displays were banned in L.A. County this year. But explosions and roman candles have been going off for weeks, culminating in a massive display on Saturday night.

Police claimed more than 1,000 fireworks complaints came in to various branches, and they tried to respond. But the task was akin to shoveling the ocean with a spoon, and while not every citizen was happy – particularly those with nervous pets – the city was ablaze with lights and sounds for many hours on Saturday night
***
NFL To Play "BLACK NATIONAL ANTHEM" Before National Anthem


You too can be a Karen at an NFL game in 2020.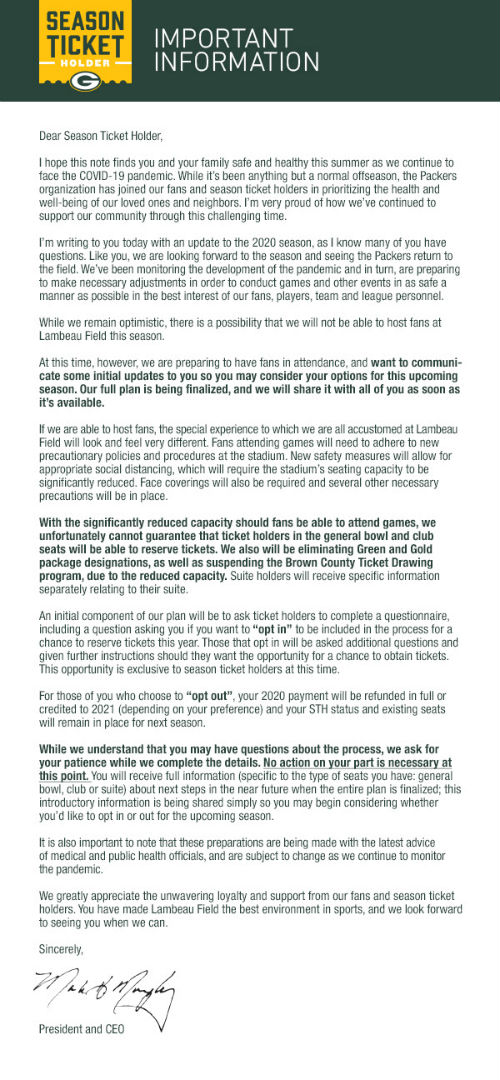 It would have been nice to know this before I shelled out a shitton of cash.
Oh Ron Rivera, man of integrity. If the name was so offensive, why did you want to be hired by such a racist business. Fucking virtue signaler.

Washington Redskins head coach Ron Rivera said work is underway to rename the NFL franchise, and revealed his hopes for the club to unveil its new name before the NFL season's mid-September start.
It was announced on Friday that the team was conducting a "thorough review" of the team's name, and a host of outlets have suggested that a name change could be implemented before Week 1 of the 2020 NFL season, when Washington will take on the Philadelphia Eagles on September 13.

Coach Rivera shares that optimism, and told the Washington Post that he would love for things to be finalized and made public in time for the start of the season.

"If we get it done in time for the season, it would be awesome," Rivera said.

Why should we watch the NFL or shop at any of its sponsors?
***
Bennett Rhodes was scrolling through Instagram early last year when he came across a young woman named Andi Galland. Twenty years old, she posed on beaches and at music festivals; she displayed an impressive command of yoga. To Bennett she epitomized the perfect bikini-clad California girl.

From his Hollywood apartment, Bennett slid into her DMs. To his delight she quickly hit him back. She liked what she saw as well: Only 18, he was a good-looking if unlikely white trap rapper with a burgeoning Instagram following. They got to chatting. Despite his hardcore raps he came from a well-to-do family in San Diego—and so did she, it turned out. She still lived there. Bennett put his cards on the table.

"I'll bet you won't come up and see me in Hollywood," he said.

"I'll bet I will," she replied.

Bennett didn't believe her until she arrived on his doorstep that same day. He was immediately charmed. She was funny, kind and down to do absolutely anything. She, likewise, was won over by his energy and charisma. He carried himself like the star he wanted to be.

Andi stayed with Bennett the entire weekend, joining him and his friends at parties and restaurants. She'd brought Xanax pills with her, and the pair indulged, helping fuel an immediate infatuation. "It became recurring; she ended up visiting us for weeks at a time," says Bennett's then-roommate, Daniel "Gibby" Gibb.
***
Poor Tammy. She can't understand normal thinking.

Dem Senator Tammy Duckworth says we should consider tearing down George Washington statues

She says we should listen to that argument and then runs off talking about how Mount Rushmore is a racist monument. It drives me crazy that she acts as if these monument-topplers are rational agents even offering arguments for what they do. They don't. They just stupidly and blindly attack ANY statue whether it makes sense or not.

I recall a certain POTUS being laughed at when he suggested the Founding Father statues would be next.
The anarchists are so rabid and fucking stupid they don't know who Frederick Douglass was.

A sad commentary on the parents of these feral pieces of shit. What a wonderful education they received in gubmint schools.
***
As we know the world is screwed up. It's perfectly acceptable to accept a transgender. But it is not to accept the fact that mankind is a social creature.

Drunk people are unable to properly socially distance, the chairman of the Police Federation has said as pubs reopened in England for the first time since lockdown.

John Apter said it was "crystal clear" revellers would not adhere to the one metre plus rule as restrictions were eased on Saturday.

Prof Chris Whitty said the pandemic "is a long way from gone" and urged the public to follow social-distancing rules as pubs and restaurants reopened.

But images from London's Soho showed packed streets into the early hours of Sunday.


Apter, who was on shift in Southampton where he dealt with "naked men, happy drunks, angry drunks, fights and more angry drunks", said: "What was crystal clear is that drunk people can't/won't socially distance.
***

What a small petty life........Not only does The Rick Wilson suck, he also swallows.

Te Lincoln Project objected to the President of the United States, and the nation's commander-in-chief, for saluting during his July 4th celebration from Mt. Rushmore.


Civilians don't salute. pic.twitter.com/W0LL3C46yn

— The Lincoln Project (@ProjectLincoln) July 4, 2020

The jab at the president was one of many by the political action committee formed by Republicans – and some former Republicans – for the express purpose of preventing Trump's reelection. The group has launched several ads aimed at attacking the president in the 2020 race, including one with Russian language and English subtitles in a mock "endorsement" from Russian President Vladimir Putin.

Former Republican political strategist Rick Wilson and GOP campaign strategist Steve Schmidt, who co-founded The Lincoln Project along with George Conway, the husband of White House counselor Kellyanne Conway, spewed a barrage of insults at the president and his supporters.
***
Residing in Florida continues to be a challenge. Swimming with the amoeba can be life threatening.

One person in Hillsborough County has been infected with a potentially lethal amoeba that can cause brain tissue damage, according to a Hillsborough County Health Department release on Friday.

The Naegleria fowleri is sometimes referred to as a "brain-eating amoeba." The "microscopic single-celled living amoeba" is usually found in ponds, rivers, lakes and other warm freshwater environments. It can lead to primary amebic meningoencephalitis (PAM), a rare infection that can result in destruction of brain tissue and is often fatal.

The Health Department news release did not disclose the water body involved, the identity of the person infected or their condition.

OK, I understand HIPAA laws. But not disclosing the body of water involved is wrong. Why does this agency even exist? (Rhetorical in nature, of course)
***
The majority of Georgia Tech professors, including some the university's most acclaimed faculty members, have launched a revolt over reopening this fall amid the coronavirus pandemic, saying the current plan "threatens the health, well-being and education of students, staff, and faculty."

More than 700 of Tech's 1,100 faculty members outlined their concerns to the Georgia Board of Regents in a letter titled "Statement of Academic Faculty of Georgia Tech on the COVID-19 Crisis and Fall 2020 Semester."

"We are alarmed to see the Board of Regents and the University System of Georgia mandating procedures that do not follow science-based evidence, increase the health risks to faculty, students, and staff, and interfere with nimble decision-making necessary to prepare and respond to COVID-19 infection risk," the professors wrote.

The letter, dated July 2, was shared with GPB News and can be read in full here
***
The ONT Musical Interlude
On this day: 5 Jul 2003
Johnny Cash made his last ever live performance when he appeared at the Carter Ranch. Before singing "Ring of Fire", Cash read a statement about his late wife that he had written shortly before taking the stage: "The spirit of June Carter overshadows me tonight with the love she had for me and the love I have for her. We connect somewhere between here and heaven. She came down for a short visit, I guess, from heaven to visit with me tonight to give me courage and inspiration like she always has." Cash died on Sept 12th of this year. via thisdayinmusic.com
&&&
Born on this day: 5 Jul 1943
Canadian musician, songwriter, film composer, producer, actor, Robbie Robertson. He joined The Hawks in 1962 who became know as The Band. Bob Dylan and the Hawks toured the United States throughout 1965 and a world tour the following year. As a songwriter, Robertson is credited for writing 'The Weight', 'The Night They Drove Old Dixie Down', 'Up on Cripple Creek', 'Broken Arrow' and 'Somewhere Down the Crazy River'. via thisdayinmusic.com
***
Those of us who go out to eat for whatever reason have been disappointed. I know I have. But there comes a time when you walk away to battle another time. Unless you are tonight's Genius Award Winner.

An Arkansas man shot out the front window of a Little Rock pizzeria after arguing with an employee about a purported paucity of toppings on a pie he ordered, police allege.

Michael Brown, 44, was arrested on multiple felony charges following a violent confrontation Monday afternoon at the Pie Five restaurant.

According to a Little Rock Police Department report, after Brown and a female acquaintance placed an order, Brown "became upset about the portion size of the order." Specifically, Brown thought he was shorted on his pizza's toppings (a further description of which is not contained in court records).

When Brown asked to speak with a manager, worker Eboni Smith called her supervisor and handed the phone to Brown (seen above). Brown subsequently "threw the phone at Ms. Smith striking her on the side of the face." After another Pie Five employee asked Brown to leave, he "began arguing and went outside."

Brown retreated to his work van and "walked back to the business holding a gun." Brown was unable to enter the pizzeria since a worker had locked the front door. Unable to gain entry, Brown "shot out the glass to the front door," cops charge.
***

A quick video on Twitter is: Tonight's Feel Good Story of The Day. - Runner Up H/T redc1c4
***

Most of the news coming out of Afghanistan is disheartening. Not tonight. Tonight's Feel Good Story of The Day.

Shinwari, 42, worked as an interpreter with the US military for eight years in some of the most dangerous parts of Afghanistan.

Knowing he was risking his life and endangering his family, he managed to save the lives of five American soldiers, including one who helped bring Shinwari and his family to the US.

As an interpreter, Shinwari wasn't supposed to fight when he joined the US military.

But during one particularly ambush in 2008, Shinwari saved the life of Capt. Matt Zeller, an American soldier he had only met 10 days earlier.

"I saw Matt Zeller, that he was alive in a ditch and there were two Taliban behind him to kill him," Shinwari told NPR. "I shot the two Taliban and I saved Matt Zeller's life."

Zeller recalled Shinwari standing above him and saying, "I'm Janis. And I'm one of your translators. You're not safe."
***
Weekly commenter stats for week of 7-5-2020

Top 10 commenters:
1 [470 comments] 'Skip' [65.95 posts/day]
2 [455 comments] 'Miklosov "Bubba" Miklosevich'
3 [449 comments] 'TheJamesMadison, fighting terrorist in Nakatomi Tower'
4 [442 comments] 'Insomniac - Ex Cineribus Resurgo'
5 [385 comments] 'Tom Servo'
6 [381 comments] 'runner'
7 [369 comments] 'Christopher R Taylor'
8 [343 comments] 'CN'
9 [340 comments] 'BurtTC'
10 [333 comments] 'rickb223'
Top 10 sockpuppeteers:
1 [440 names] 'Miklosov "Bubba" Miklosevich' [61.74 unique names/day]
2 [65 names] 'Two Weeks From Enjoying a 4th of July Party With My Zooey Deschanel Blowup Doll, Which is Tomorrow'
3 [59 names] 'Duncanthrax'
4 [40 names] 'Count de Monet'
5 [34 names] 'Bete'
6 [32 names] 'Notorious BFD'
7 [30 names] 'The Joker'
8 [28 names] 'Adriane the Rhetorical Critic ...'
9 [25 names] 'Sponge - China is asshoe!'
10 [23 names] 'I am the Shadout Mapes, the Housekeeper'
***

Tonight's ONT has been brought to you by Business Acumen.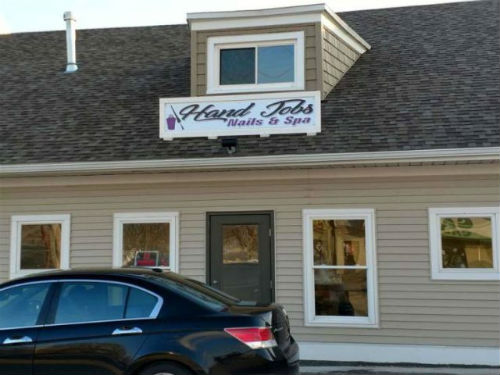 Notice: Posted with permission and blessings from the Ace Media Empire and AceCorp, LLC. ONT tips, loose change, drink tokens and burner phones to petmorons at gmail dot com. Complaints? Not here.

posted by Misanthropic Humanitarian at
09:30 PM
|
Access Comments