« The Occasional Fishing Thread, Best Laid Plans Edition [Bandersnatch]
|
Main
|
EMT 7/5/20 »
July 04, 2020
Saturday Overnight Open Thread (7/4/20) Happy Independence Day Edition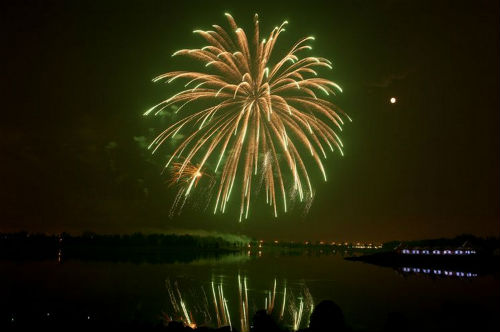 ***
The Saturday Night Joke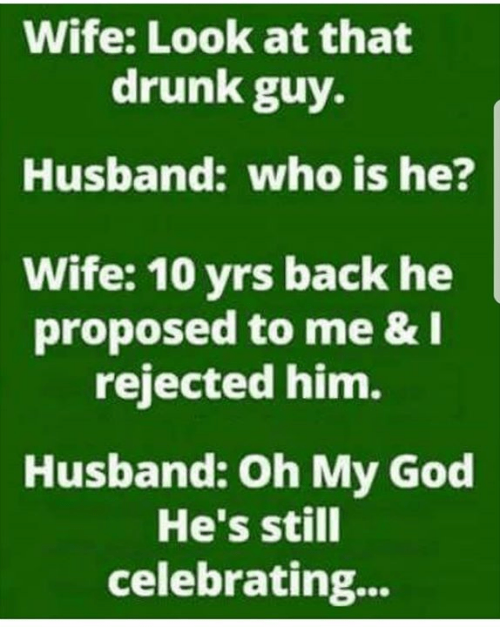 ***
A 4th of July observation................
Today our little town celebrated by still holding its annual 4th of July Parade. Mrs. Mis Hum and I belong to the local ATV Club and our club was represented very well at the parade with machines proudly displaying American and Armed Forces flags.
A local radio station was doing a remote live broadcast. And as our machine was inching toward the official starting point the "news guy" shoved his microphone in my face and asked, "What does the 4th of July mean to you?"
My response, "Independence and freedom."
He then asked, "Aren't you afraid of the ......(long pause)?
All I could think to say was, "Oh Hell no!" And he shook his head and we rolled on.

I'm horrible at estimating crowd sizes. However, I estimate the crowd size at about 2,000-2,500 people that spanned the parade route of 3/4 of a mile. Not a Karen to be spotted. People of all ages were there, smiling, giving us waves and or the thumbs up. Children gathering candy that we were tossing at them. Just Americans celebrating the birth of our great country.
Yeah, Mr. Fake News wanted to start up with the Covid Kung Flu crap. But, I wouldn't let him ruin an enjoyable portion of my day. We all forgot about our nations troubles and gathered to celebrate the goodness, after all we are Americans.
I guess that's what the 4th of July means to me.
***
Contrary to the Democrats in this country. Our country is still admired by foreigners.

1. My partner's American and whenever we travel to the States I'm always struck by how ridiculously friendly everyone is. I've had long conversations with people I've only just met who are just genuinely interested in what life is like in other countries/how I'm finding America etc. And people tend to be very giving of themselves as well. In Britain the standard response to 'How are you?' is 'Fine/great' whatever, whereas American's can give you a complete breakdown of their life at the momen. It's nice though.


A couple of years ago I was flying in to meet my b/f, a blizzard hit and I got stranded in Newark. The airline was NO help ('act of God') and I ended up spending 6 hours in a blizzard trying to catch various trains to Philadelphia. Everyone I met along the way was so helpful. When I finally got to the Philly suburb where my bf was he insisted on taking me to his cousin's party at a bar before we went home. I was tired, soaking wet and pissed off, but as soon as I walked through the door a barful of people I hadn't seen in a year all yelled my name, ran up and treated me like a long lost sister. I cried

That's what I like about Americans.

2. Americans think "in trial balloons". They always explore new ideas, ways of doing things. A lot of times, silly and mediocre stuff comes out of it, but when a balloon flies, boy, does it go a long way.
***

As another birthday comes to an end. I feel so much better knowing we are safe thanks to the FBI. Roger Stone is a different story.

"Hushpuppi," a Nigerian scammer suspected of trying to launder hundreds of millions of dollars, was taken into FBI custody in Chicago on Thursday evening.


Ramon Olorunwa Abbas, a.k.a. "Ray Hushpuppi" and "Hush," a Nigerian national, had just been expelled from the United Arab Emirates for various suspected crimes after his arrest last week.

The U.S. Attorney's Office says that Abbas will face criminal charges "alleging he conspired to launder hundreds of millions of dollars from business email compromise (BEC) frauds and other scams, including schemes targeting a U.S. law firm, a foreign bank and an English Premier League soccer club."
***
It's funny how they despise meat, yet imitate it as often as they can.

TEL AVIV/ZURICH (Reuters) – Israeli start-up Redefine Meat plans to launch 3D printers to produce plant-based steaks mimicking real beef next year in a bid for a slice of the fast-growing alternative meat market. Meat substitutes are increasingly popular with consumers concerned about animal welfare and the environment, boosting sales at Beyond Meat, Impossible Foods and Nestle. Redefine Meat, based in Rehovot, south of Tel Aviv, will first market test its "Alt-Steak" at high-end restaurants this year before rolling out its industrial-scale 3D printers to meat distributors in 2021.

"You need a 3D printer to mimic the structure of the muscle of the animal," CEO Eshchar Ben-Shitrit told Reuters. The machines to be launched next year will be able to print 20kg an hour and eventually hundreds, at a lower cost than real meat.

You don't need a machine to mimic, just buy the Goddamn steak, you know you want to.
***

Isn't America great? Oh hell yeah.
***
Is this the perfect cure for that midlife crisis? 2021 Dodge Charger SRT Hellcat.

Let's face it, the name "2021 Dodge Charger SRT Hellcat" really lacks length and gravitas, especially for something with 707 horsepower. Luckily, Dodge has rectified that situation, adding one more word to the moniker—Redeye—while also pouring 90 more horsepower into this four-door doom sled. Still, you had to see this coming.

After all, the Dodge Challenger SRT Hellcat offers a Redeye version (the most powerful iteration since the demise of the Demon) and shouldn't the mechanically similar, four-door Charger sedan be extended the same opportunity? It's also in keeping with the Dodge playbook of keeping its relatively aged lineup of cars fresh by constantly pumping them full of 'roids. And so the 2021 Dodge Charger Redeye offers 797 horsepower and 707 lb-ft of torque from its 6.2-liter supercharged Hemi V-8, all of which is shuttled to the rear wheels via an eight-speed automatic transmission that's received a beefier torque converter to handle the greater output.
***
THE PEOPLE WHO DREAM OF BEING AMPUTEES
People who suffer from BIID — Body Identity Integrity Disorder — go through life believing their arms or legs don't belong to them. How far will they go to feel 'complete'?

Sofi didn't hate her feet, she just never really felt like they belonged to her. In fact, everything below her knees seemed more like stilts, due to an ever-present identity dysphoria causing lifelong, emotional anguish. Even a passing glance at her toes could incite months of depression and suicidal ideation.

And so, in 2005, at the age of 19, Sofi began contemplating ways to chop them off. The freight train was an option. It hauled cement and trundled past her seaside home in Scotland at 2 p.m. every day. She considered draping her shins across the tracks, but envisioned being dragged by her legs for miles and opted against it. A shotgun could work, but firearms are nearly impossible to obtain in the U.K. She even thought about staging a car crash, but the unpredictability of an "accident" that could injure others seemed imprudent.
***

I believe we have the next spin off of Sharknado. Thanks to redc1c4.
***
If you don't see the humor in this, you could be part of the problem.
***
The ONT Musical Interlude
Born on this day: July 4, 1938 - Bill Withers
Bill Withers, American singer-songwriter who had the 1972 US No.1 single 'Lean On Me', 1988 UK No.4 single 'Lovely Day', which was first released in 1978. Toward the end of the song, Withers holds a note for 18 seconds. This is believed to be the second-longest note in UK chart history. Morten Harket of A-ha's 20-second note in "Summer Moved On" is the longest. Withers died from heart complications in Los Angeles on March 30, 2020 age 81. via thisdayinmusic.com
&&&
Born on this day: July 4, 1958 - Kirk Pengilly
Kirk Pengilly, guitarist from Australian rock band INXS, who had the 1988 UK No.2 & US No.1 single 'Need You Tonight'. Their 1987 album Kick has sold over 10m copies in the US alone and features four Top 10 singles; 'Need You Tonight,' 'Devil Inside', 'New Sensation,' and 'Never Tear Us Apart.' INXS has sold over 55 million records worldwide. via thisdayinmusic.com
***
I guess there is a different way to swim with fishes. Just ask our Genius Award Winner.

WATCH: Louisiana Man Enjoys Swim in Bass Pro Shop Aquarium; Gets Arrested
***

Tonight's ONT has been brought to you by Fine Furniture.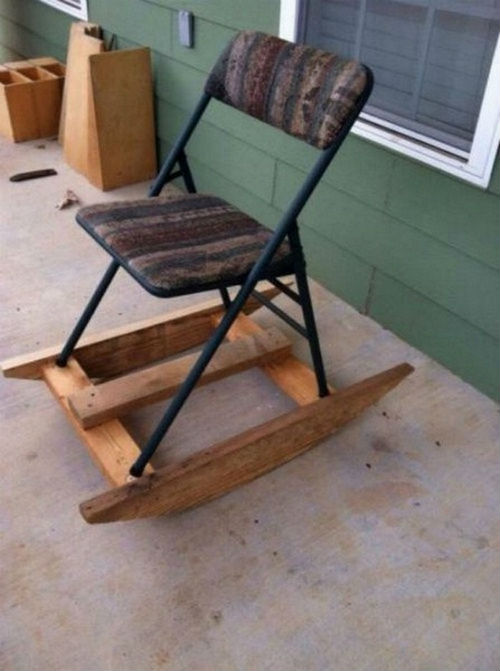 Notice: The Ace Media Empire and AceCorp, LLC have no idea what the hell we have here tonight.

posted by Misanthropic Humanitarian at
09:55 PM
|
Access Comments