ę EMT 7/5/20
|
Main
|
The Anti-Trump Left Pulls Out All The Stops With Their Lies About The President's Mt. Rushmore Speech: "Divisive," Racial Division," "Flouts Virus Rules," "Ominous"
Apparently They Didn't Read It! Ľ
July 05, 2020
Sunday Morning Book Thread 07-05-2020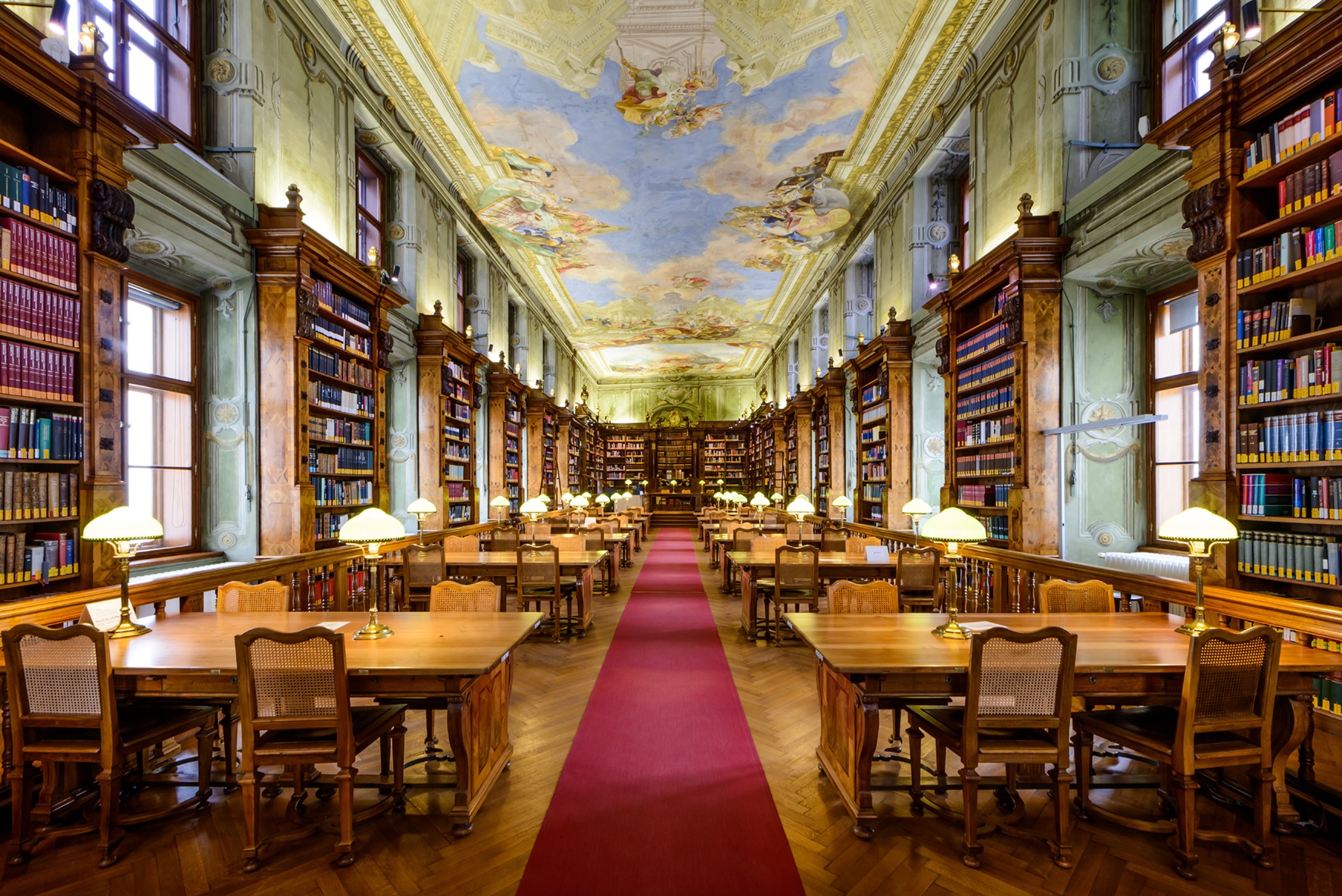 Österreichische Nationalbibliothek, Vienna, Austria

Good morning to all you 'rons, 'ettes, lurkers, and lurkettes, wine moms, frat bros, crétins sans pantalon (who are technically breaking the rules), and you deplorables who just want to be left alone, only you're slowly coming to the realization that Your Betters are not going to allow you to be left alone, even those who claim to be on your side. Welcome once again to the stately, prestigious, internationally acclaimed and high-class Sunday Morning Book Thread, a weekly compendium of reviews, observations, snark, witty repartee, hilarious bon mots, and a continuing conversation on books, reading, spending way too much money on books, writing books, and publishing books by escaped oafs and oafettes who follow words with their fingers and whose lips move as they read. Unlike other AoSHQ comment threads, the Sunday Morning Book Thread is so hoity-toity, pants are required. Even if it's these these pants, which look like they might be functional for something, but I'm not sure what. Wait, I know. If you suffer from nocturnal incontinence, these are the pants for you.


Pic Note:
Yes, this is a repeat library, (for previous pics see this thread and that thread) but I found this photo and thought wow, the Horde has got to see this. I mean, that ceiling. Wow.

It Pays To Increase Your Word Power®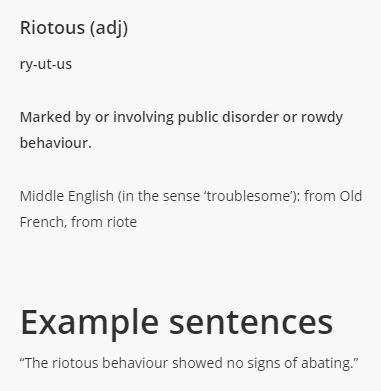 Or "The riotous rioters rioted all night."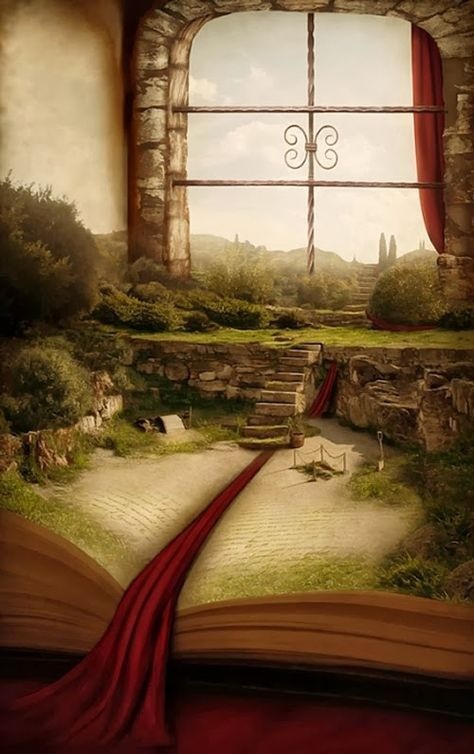 More on Owning Books
A couple of weeks ago, I discussed ways by which readers can secure ownership of their e-books, and by ownership, I mean true ownership, the kind where your book can never be stealth-edited or confiscated. 'Ette author/publisher Gunnar Grey e-mailed more thoughts on this topic:
There is one certain way to ensure you own the ebooks you buy, and that's by purchasing them through Smashwords. Like Baen Books, Smashwords sells ebooks without DRM encryption, and while they only carry about half of the books that Amazon and the other big sellers carry, and you do have to load your own ebooks into your reader — once you load it, it's yours.

To my knowledge, which isn't complete, Smashwords is the only ebook seller set up this way.
Yes, I had forgotten about Smashwords, an excellent alternative to Amazon, assuming they have what you want. Of course, once you purchase an ebook from Smashwords, you need to side-load it onto your device. Ms. Grey's instructions are more helpful than mine were:
For most e-readers, loading an ebook is as simple as plugging it into your computer. It turns into an external hard drive, similar to a flash drive, and you can drag and drop the ebook. It's no different than loading a book from Gutenberg (and I have a lot of those). You do need to figure out where on that e-reader, or into which folder, the ebook should be dropped, but the titles of the files in the folder should guide you there.
Physical books are great, only they are susceptible from damage due to fire, water, pests, and age-related deterioration. Also confiscation,
So a little Binging or Googling to find out where the book folders are on your device. And invest in a USB cable.


Who Dis: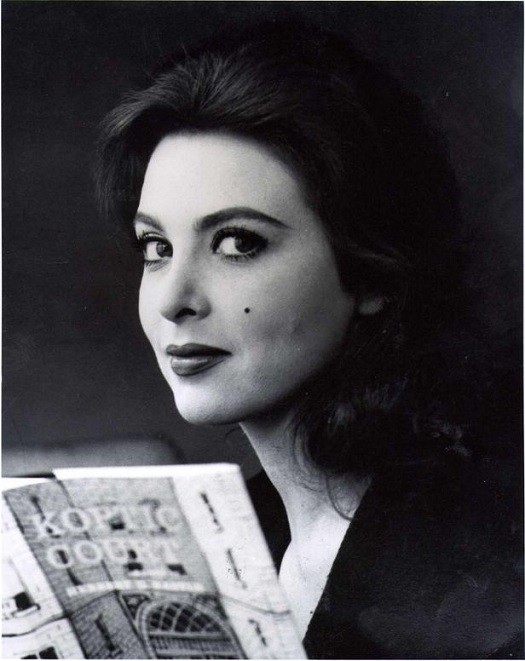 (Last week's 'who dis' was actress
Joan Fontaine
. And thanks to 'ette 'CN' for this week's who dis.


Moron Recommendations
A lurker e-mailed and asked-- well, heck, I'll just post his e-mail, that would be easier:
[H]ave you seen these Osprey Series books? I strongly recommend them for those who like military history, which I know includes many fancy pants Book Threaders. Each book is just under 100 pages, and they have first class maps and graphics that show you how various battles or campaigns unfolded. They cover all the bases, too, from Alexander the Great and Hannibal, Napoleonic Wars and on to our 20th century cataclysms. They are strictly military history, and do an excellent job of providing thumbnail sketches of all the commanders involved on all sides, and a quick overview of how things got to the point of the battle (or a broader campaign, e.g., the bombing campaigns in WWII or Vietnam that went on for years). Here's some I got recently; you'll see it provides a window into many places U.S. readers rarely go (e.g., the British fighting v. Japan on the India/Burma border in 1944).
Osprey Publishing has more books on military than you can shake a stick at.
Osprey also has a smattering of fiction, which they call Osprey Adventures:
There is a line where fact and fiction meet. This is the realm of Osprey Adventures.

Unlike bookstores, the world is not divided into fiction and non-fiction. There are many subjects, such as myths and legends, secret histories, folklore, conspiracy theories, cryptozoology, UFOs and aliens that often donít fit neatly into either category. Osprey Adventures was created to explore these topics, and produce books filled with interesting stories, whether they be factual, fictional, or somewhere in between.
Osprey is located in Great Britain, and, speaking for myself, I find their prices a bit high, but don't let that deter you fans of military history on this Smart Military Blog.

___________
This looked interesting:
256 By the way, whoever mentioned, "On the Run: A Mafia Childhood," the book by the kids of Henry Hill, thanks.

Great read and to say the book "Wiseguy" sanitized the home life of the Hills in an understatement.

Posted by: blake - semi lurker in marginal standing
at June 28, 2020 10:30 AM (WEBkv)
On the Run: A Mafia Childhood is the one where
The children of notorious Mafia wiseguy and informant Henry Hill-the real-life subject of Goodfellas-tell their own story of danger, hurt, and family in this extraordinary account of growing up with an out-of-control father in the federal witness protection program...Unfortunately for his children Gregg and Gina, they're dragged along for the ride. Like nomads, they're forced to wander from state to state, constantly inventing new names and finding new friends, only to abandon them at a moment's notice. They live under constant fear of being found and killed.

But Henry, the rock Gregg and Gina so desperately need, is a heavy cocaine user and knows only the criminal life. He is soon up to his old tricks and consistently putting their identities in jeopardy. And so it continues until the kids, now almost grown, can no longer ignore that the Mob might be less of a threat to them than remaining under the roof of their increasingly unbalanced father.
And you thought *you* had a bad childhood.
The Kindle edition is $8.99.
___________
263 I finished David Hackett Fischer's great "Washington's Crossing" last year. None of the brats screeching about Washington are worthy to lick his boots. An observation by Revolutionary war hero Benjamin Rush heartened me. He said that it is the nature of Americans, and possibly of republics in general, to ignore problems until things get so bad we can't anymore and only then do we act. I hope the good doctor was correct and that that is true of the present moment.

Posted by: Donna&&&&&&V at June 28, 2020 10:34 AM (oWAzz)
The American Revolution was hanging by a thread:
Six months after the Declaration of Independence, the American Revolution was all but lost. A powerful British force had routed the Americans at New York, occupied three colonies, and advanced within sight of Philadelphia.

Yet, as David Hackett Fischer recounts in this riveting history, George Washington--and many other Americans--refused to let the Revolution die. On Christmas night, as a howling nor'easter struck the Delaware Valley, he led his men across the river and attacked the exhausted Hessian garrison at Trenton, killing or capturing nearly a thousand men. A second battle of Trenton followed within days. The Americans held off a counterattack by Lord Cornwallis's best troops, then were almost trapped by the British force. Under cover of night, Washington's men stole behind the enemy and struck them again, defeating a brigade at Princeton. The British were badly shaken. In twelve weeks of winter fighting, their army suffered severe damage, their hold on New Jersey was broken, and their strategy was ruined.
Wait, wasn't one of the reasons the Hessian garrison "exhausted" could have been because Washington sent in a bunch of hookers the night before?. I think we have receipts for this. I also believe this is discussed in the book George Washington's Expense Account.
Of course, this daring, odds-defying attack is the history and the America that our children are being systematically taught to hate. The George Washington of Washington's Crossing (Pivotal Moments in American History) is indeed a great man.
There's also James Thomas Flexner's biography, Washington: The Indispensable Man:
Flexner peels back the myths surrounding Washington to reveal the true complexity of his character. The only founding father from Virginia to free all his slaves, Washington was a faithful husband who harbored deep romantic feelings for his best friend's wife. An amateur soldier, he prepared for his role as commander in chief of the Continental army by sending out to Philadelphia bookshops for treatises on military strategy...The George Washington that emerges in these pages is a shrewd statesman, a wise commander, a brave patriot, and above all, "an ordinary man pushed to greatness by the extraordinary times in which he lived" (The Christian Science Monitor). In tracing Washington's evolution from privileged son of the landed gentry to "the indispensable man" without whom the United States as we know it would not exist, Flexner presents a hero worthy of admiration not only for his remarkable strengths, but also for his all-too-human weaknesses.
Big damn hero.
___________


They Don't Publish Books Like This Any More: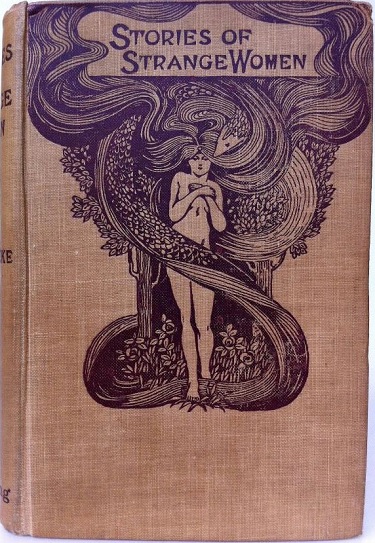 ___________


Books By Morons
One of my twitter peeps has just published a new novel, The Gentleman Farmers. She says
It's about losing your hometown, the lies feminism tells, American heritage, the media, the cowardice of the respectable, sublimating demographic anxiety into heritage livestock breeding, and a statue of Robert E. Lee.
The Amazon blurb has more details:
Maggie Kingsbury, single middle-aged alcoholic lawyer, joins her in-laws Molly and Kevin on a homestead in the mountains of North Carolina, where their trustafarian college frenemies Brock and Sandra have just bought their third home. Molly commissions Brock to renovate an old Appalachian tobacco barn on their property. But when maverick hillbilly throwback Uncle Billy shows up to live in their field in a camper van, power struggles ensue. Meanwhile, Kevin has become dangerously obsessed with breeding heritage livestock. When Maggie's beloved niece Juliet asks her to take on a mysterious client, Maggie becomes implicated in a national political furor.
The Kindle edition is only 99 cents.

___________
So that's all for this week. As always, book thread tips, suggestions, bribes, insults, threats, ugly pants pics and moron library submissions may be sent to OregonMuse, Proprietor, AoSHQ Book Thread, at the book thread e-mail address: aoshqbookthread, followed by the 'at' sign, and then 'G' mail, and then dot cee oh emm.
What have you all been reading this week? Hopefully something good, because, as you all know, life is too short to be reading lousy books.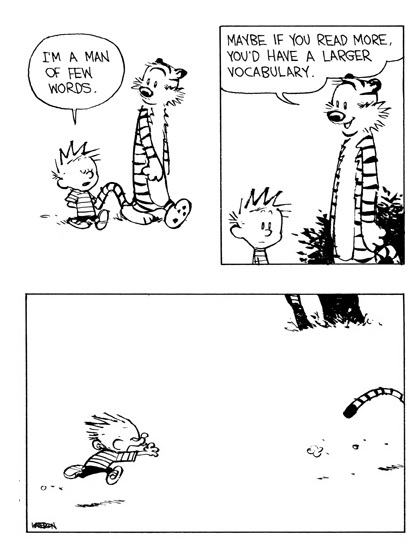 posted by OregonMuse at
09:00 AM
|
Access Comments