« Monday Overnight Open Thread (6/29/20) Skimpy Edition
|
Main
|
Mid-Morning Art Thread »
June 30, 2020
The Morning Report - 6/30/20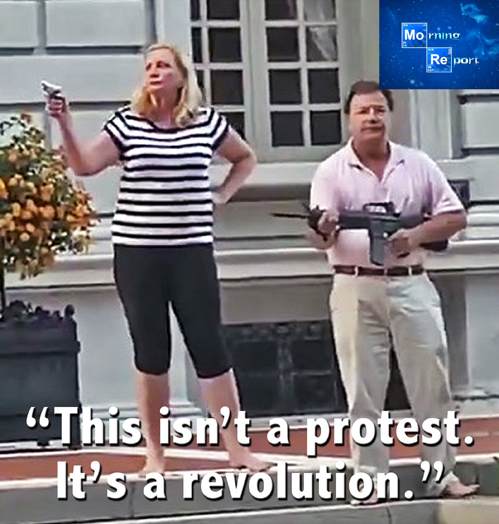 Good morning, kids. Tuesday and while I thank the Lord above that half of this accursed year is behind us, we still have another six to go. Really four since Election Day is going to be a fin de siecle in our history, one way or another. The madness continues to reign both in the streets, as well as city halls and state houses around the country. It has nothing to do with racism, police brutality, white supremacy, income inequality, the confederacy, chess or any other bromide pulled out of the Idiot's Guide to Big Lies. It is because of one thing, and one thing alone: the election of Donald Trump in 2016 and the desperate attempt to prevent his re-election or remove him even now, at this late date in his first term. The reason? His commitment to reversing the globalist goal of dismantling of America as founded. To be sure there are many players involved in the current "crisis" all of whom hate America for their own individual reasons; enemies foreign and domestic if you will. The common denominator, though, is a lust for absolute power and control.
Look beyond the shaggy, unwashed Maoists of CHAZ/CHOP, BLM stormtrooper Hawk Newsome, or even the bug-eyed Bolshevik boobie Donkey-Chompers AOC. While they themselves think they are the ones leading some glorious movement to wipe out the great injustice that is the United States itself, they are all being used by some very dangerous people who have billions of dollars in private and even government money behind them, and more dangerously a large swathe of corporate America, and virtually all of the media and academia allied, wittingly or unwittingly, as well.
Yet, even with that cheerful preamble, I still have reason for hope. The election of Trump himself in the first place and the first three years of his presidency caused a lot of masks to fall, and the preconceived notions and illusions about the nature of our government, media and cultural institutions to evaporate. On a tactical level, and really it isn't that tactical at all, the choice between the Leftists and the President (the GOP with a few exceptions is just along for the ride - yet again) could not be starker: lawlessness, violence, racialism, the dissolution of the family, the war on religious freedom and free speech, the eradication/demonization of our national identity, culture and history, and the dismantling of the nation in subservience to the UN, OR a complete rejection of that and an attempt to return to the values, institutions and beliefs that made this nation the greatest society - warts and all - that has ever existed or perhaps will ever exist in history.
In short, with a tip of the hat to "great one" Mark Levin, liberty or tyranny?
It really is that stark. Yet it is still up to this President to get the message out that he sees all of this as clearly as he saw the dangers of open borders, out of control bureaucracy and the threats from tyrannical foreign powers (some of them actively participating and even funding Antifa and BLM) in 2016. Those dangers still exist, but the wolf is at our throat from within. That has got to be the message of 2020. Unlike previous elections, I do not think that our base is going to have to hold its nose or will even stay at home like it did with Pee-Air Defecto and McCain. But what a golden opportunity Trump has, perhaps as powerful or even more than his record of accomplishments, in putting in stark contrast the latter with what we have experienced since the Chinese Lung AIDS deception and now the violent insurrection as merely a small taste of the Hell the Democrats will put us through - forever - if they win this November, or really every election after that. That is if we still have elections after that - let alone a country.


CIVIL WAR 2.0: LEFTIST REIGN OF TERROR, WAR ON POLICE
NOTE: The opinions expressed in some links may or may not reflect my own. I include them because of their relevance to the discussion of a particular issue.
ALSO: The Morning Report is cross-posted at CutJibNewsletter.com if you want to continue the conversation all day.
Follow us on Twitter: @CutJibNews


posted by at
07:50 AM
|
Access Comments