« Andrea Mitchell and Eleanor Holmes Norton Attacked By a Completely Normal Member of the Democrat Coalition; Nancy Pelosi Accuses Republicans of Being Complicit in the "Murder" of George Floyd
|
Main
|
The Morning Report - 6/24/20 »
June 23, 2020
Tuesday Overnight Open Thread (6/23/20)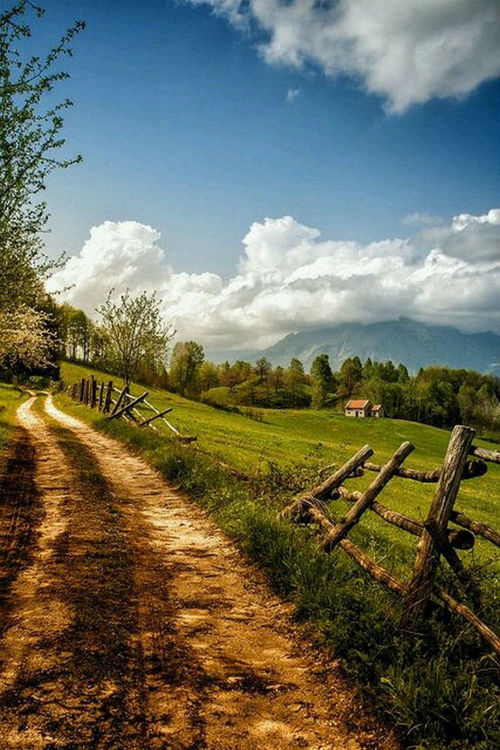 ***
The Quotes of The Day
Quote I


"The degree of derangement is breathtaking. Claiming that Jewish financiers are manipulating events behind the scenes is classic antisemitic conspiracy theory right out of the Protocols of Zion. Its obscene on every level, the kind of intolerance that deserves zero tolerance." Anti-Defamation League (ADL) CEO Jonathan Greenblatt
Quote II

"Tears are a natural reaction to these tragic stories of violence," he said. "But we need to do more than just cry. ... For God's sake, help Chicago cops protect our precious children and our families."Chicago Police Superintendent David Brown

Quote III

"She's a democratic socialist and she's a polarizing, divisive force," "She is wrong for the times. She is wrong for New York, and she is wrong for our neighborhoods." Former cable newswoman Michelle Caruso-Cabrera

Quote IV

"The ad is horrific and is utterly indefensible in all circumstances. It is wrong, period, and should have never been published. It has hurt members of our community and our own employees and that saddens me beyond belief. It is inconsistent with everything The Tennessean as an institution stands and has stood for."Michael A. Anastasi, vice president and editor of The Tennessean

Quote V

"Listen, I learn lessons, too. And I'm still learning at this age. I talked to all those people to try to get a good feel. And what I realized is, I wasn't real happy with the Colin Kaepernick thing when it happened. I guess like a lot of people I looked at it as, what are we doing? The flag, all this stuff. And yet, as I look back on it, how ignorant am I? Because that was a peaceful protest."Michigan State Men's BB coach Tom Izzo
Just because something is legal doesn't make it moral Coach.
***

This pompous asshole cannot fade away fast enough. Of course Blacks came down with Covid-19 because of racism.

Dr. Anthony Fauci, director of the National Institute of Allergy and Infectious Diseases, told Congress on Tuesday that racism has contributed to African-Americans being disproportionately impacted by the Chinese coronavirus pandemic.

"Well, I mean, obviously the African American community has suffered from racism for a very, very long period of time," Fauci replied when asked by Rep. Bobby Rush (D-IL) during a House Energy and Commerce Committee hearing about whether "institutional racism" is to blame for the disproportionate effects. "I cannot imagine that that has not contributed to the conditions that they find themselves in economically and otherwise. So the answer, congressman, is yes."
***

Hmmm........ What happened on last night's ONT Quotes of The Day?


Well this certainly falls into the category of LOLGF, or why I am a cynical Misanthrope.

The FBI has determined that a noose found in NASCAR driver Bubba Wallace's garage at Talladega Superspeedway on Sunday had been there since at least last year, according to the bureau.

A statement issued by U.S. Attorney Jay E. Town said that an investigation has concluded that no federal crime was committed.

"The FBI learned that garage number 4, where the noose was found, was assigned to Bubba Wallace last week. The investigation also revealed evidence, including authentic video confirmed by NASCAR, that the noose found in garage number 4 was in that garage as early as October 2019," the bureau said. "Although the noose is now known to have been in garage number 4 in 2019, nobody could have known Mr. Wallace would be assigned to garage number 4 last week."
Oh and Bubba, FOAD. We are sick & tired of The Boy African Americans Who Cried Wolf.
***

Do you live in Lincoln County Oregon? (First of all you have my sympathies) If you identify as a non-white person you don't have to wear a Covid-19 protection mask.

Lincoln County, Oregon, has exempted non-white people from a new order requiring that face coverings be worn in public — to prevent racial profiling.

Health officials announced last week residents must wear face coverings in public settings where they may come within six feet of another individual who is not from the same household.

But people of color do not have to follow the new rule if they have "heightened concerns about racial profiling and harassment" over wearing the masks, officials said.

"No person shall intimidate or harass people who do not comply," health officials said.

With mask requirements becoming more common, activists have raised concerns that the directives could put non-white people in danger.

"For many black people, deciding whether or not to wear a bandanna in public to protect themselves and others from contracting coronavirus is a lose-lose situation that can result in life-threatening consequences either way," ReNika Moore, director of the ACLU's Racial Justice Program, told CNN.
(H/T redc1c4)
***

As we realists know, there are only 2 things in life guaranteed, death and taxes. And leave it to the government to foul up both. The Covid-19 scare is just that for people under the age of 70.

scientist known for his contrarian takes to dire COVID-19 predictions has released a paper claiming that antibody evidence suggests the median coronavirus infection fatality rate for those under 70 is just 0.04%.

The estimate throws into sharp relief the lopsided mortality figures for the disease, which has claimed an inordinate number of elderly people across the planet while leaving younger individuals mostly unscathed.

John Ioannidis, a professor of epidemiology and population health at Stanford University, argues in a paper published earlier this month that COVID-19 "seroprevalence studies," which measure infection rates using the presence of antibodies in blood samples, "typically show a much lower fatality than initially speculated in the earlier days of the pandemic."

"It should be appreciated," he writes in the paper, "that [the fatality rate] is not a fixed physical constant and it can vary substantially across locations, depending on the population structure, the case-mix of infected and deceased individuals and other, local factors."
***
You folks know I'm honest and upfront with you. The results of this restoration can't be as bad as today's painting in the Mid-Day Art Thread (Apologies CBD)

Conservation experts in Spain have called for a tightening of the laws covering restoration work after a copy of a famous painting by the baroque artist Bartolomé Esteban Murillo became the latest in a long line of artworks to suffer a damaging and disfiguring repair.

A private art collector in Valencia was reportedly charged €1,200 by a furniture restorer to have the picture of the Immaculate Conception cleaned. However, the job did not go as planned and the face of the Virgin Mary was left unrecognisable despite two attempts to restore it to its original state.

The case has inevitably resulted in comparisons with the infamous "Monkey Christ" incident eight years ago, when a devout parishioner's attempt to restore a painting of the scourged Christ on the wall of a church on the outskirts of the north-eastern Spanish town of Borja made headlines around the world.
***
We came this close >|< to having that smug grin wiped off the leathery face of Andrea Mitchell, NBC News wiped off.
***
Since the crazy left is out to topple anything or anyone they perceive as racist, is it time to cancel Joe Biden?

Sen. Joseph Biden (D., Del.) questioned Reynolds about his handling of Louisiana`s congressional redistricting, where the state legislature initially had approved a plan that created a predominantly black district in New Orleans. But because of opposition from former Gov. David Treen and white legislators, the plan was replaced by one that split the black district and preserved the seat of a GOP congressman.

Biden pointed out that Reynolds was aware of complaints voiced by a key state legislator, whom the senator quoted as saying "we already have a nigger mayor (in New Orleans); we don`t need another nigger big shot."

Source: Chicago Tribune, June 5, 1985.
Maybe Uncle Paste eater could select this guy as his VP choice. After all racists gotta racist.
***

I understand grief. I understand rage. I've experienced both. Neither emotion made me desire to burn down a fast food restaurant. Grieving woman with low-self esteem issues arrested in the Atlanta Wendy's arson fire.


Rayshard Brooks' girlfriend, 29, is arrested for 'setting fire to the Wendy's' where he was shot dead by cops

Moments before he was killed, Brooks told cops he was meeting his 'girlfriend' who he said was called 'Natalie White'

He was married and had three children with his wife Tomika Miller

Cops earlier issued an arrest warrant for a white woman called Natalie White who they said was caught setting fire to the Wendy's where he died

On Tuesday, White, 29, handed herself in to police

Her attorney told DailyMail.com that she and Brooks were 'close friends'

He declined to give further details out of respect to Brooks' wife and kids

They laid him to rest in a funeral at the same time as White surrendered herself
***

Oh FFS! Ficus trees may not be covered by your auto insurance. But, they are opera worthy.

Barcelona Opera House Plays First Post-Coronavirus Concert To Audience Of More Than 2000 Plants

Barcelona's Gran Teatre del Liceu opera house reopened on Monday with a performance – its first since the easing of the coronavirus lockdown measures – to a unique audience of plants.
***

NSFW-Language I'll be honest, it was a busy day. And this is filler material.
***

DUH! And a "No shit!" to boot.

If you're thinking twice about naming your newborn Karen, you're definitely not alone. According to Babynames.com, parents are now ditching the name because of its negative association with overly entitled and often racist white women. The kind that demand to speak to the manager over nothing, or take pleasure in calling the cops on a harmless Central Park birdwatcher simply because he's Black.

As reported by TMZ, none of the millions of users of Babynames.com have "added the name Karen to their favorite names list in the past year." And in the past decade, the name has seen a dramatic 75% drop in popularity. You could say that Karens are finally being canceled.
***

Definitely worth a watch. Reality ASMR
***

The one size fits all approach does not work. But of course politicians legislate on the "We have to do something" mantra.

The American Medical Association was two years late to the party when it issued its first statement (1) about the inappropriate use of CDC Guidelines to establish, among other things, laws that define a dose and duration limits for opioid analgesics. No one was listening. Since then things have gotten worse, not better, for pain patients. For example

Fortunately, the AMA has given it another shot. A June 16th, 17-page letter from AMA Executive Vice President and CEO Dr. James L. Madara to Dr. Deborah Dowell, the Chief Medical Officer National Center for Injury Prevention and Control (part of the CDC) has some real oomph to it (emphasis mine.)

The AMA emphasizes that simply focusing on recommendations concerning opioid prescriptions is far from sufficient to have a meaningful impact on the nation's overdose and death epidemic.
***
Ahhh, feel goodism and virtue signaling all at the expense of other people's money. Or in the case of Binghamton University, two felonies makes one hero.

Binghamton University President Harvey Stenger released a message detailing "calls for change" in response to George Floyd's death.

The university will create "a Campus Citizens Review Board, composed of students, faculty, and staff, that will be charged with reviewing and improving the Binghamton University Police Department's policies, procedures and practice."

This change comes as a result of Stenger's support of the police reform demands put forth by New York State and the NAACP.

Upon consulting the Campus Citizens Review Board, some of the police department funds will be transferred "to other campus services that are more appropriate to respond to campus emergencies related to issues such as mental health."
***

To be honest with you, I'm surprised these snoopy government employees aren't doing better than they are. C'mon Big Apple, the Nanny State needs your cooperation.

New York City's ambitious contact-tracing program, a crucial initiative in the effort to curb the coronavirus, has gotten off to a worrisome start just as the city's reopening enters a new phase on Monday, with outdoor dining, in-store shopping and office work resuming.

The city has hired 3,000 disease detectives and case monitors, who are supposed to identify anyone who has come into contact with the hundreds of people who are still testing positive for the virus in the city every day. But the first statistics from the program, which began on June 1, indicate that tracers are often unable to locate infected people or gather information from them.

Only 35 percent of the 5,347 city residents who tested positive or were presumed positive for the coronavirus in the program's first two weeks gave information about close contacts to tracers, the city said in releasing the first statistics. The number ticked up slightly, to 42 percent, during the third week, Avery Cohen, a spokeswoman to Mayor Bill de Blasio, said on Sunday
***
Great Britain is still not over losing us. Grieving for what they lost, the Brits will be able to drink on July 4th.
The Prime Minister has confirmed pubs will be allowed to re-open from July 4 under plans to ease the coronavirus lockdown.

Hotels, restaurants, cinemas and hairdressers have also been given the green light to open their doors again, providing they are 'Covid-secure'. Speaking at the House of Commons today, Boris Johnson said relaxing the social distancing rule from two metres to '1 metre plus' in England will help workplaces get back up and running.

Theatres and concert halls will also be able open on July 4 but will not be able to stage live performances. Nightclubs, indoor gyms and beauty salons must remain closed 'for now'. Addressing MPs, Johnson added: 'Today we can say that our long national hibernation is beginning to come to an end and life is returning to our streets and to our shops, the bustle is starting to come back and a new but cautious optimism is palpable.
***
The ONT Musical Interlude
On this day: 23 Jun 2019
American musician Dave Bartholomew died of heart failure age 100. Many musicians recorded Bartholomew's songs, but his partnership with Fats Domino produced some of his greatest successes. In the mid-1950s they wrote more than forty hits for Imperial Records, including the Billboard No.1 pop chart hit "Ain't That a Shame". Bartholomew's other hit songs as a composer include 'I Hear You Knocking', 'Blue Monday', 'I'm Walkin'', 'My Ding-A-Ling', and 'One Night.' via thisdayinmusic.com
&&&
On this day: 23 Jun 2010
62-year-old Gregg Allman underwent a successful liver transplant operation at the Mayo Clinic in Jacksonville, Florida. Allman had begun a series of treatments for Hepatitis C, but chronic damage of his liver led doctors to recommend a transplant. In a statement to the press, Allman said "I changed my ways years ago, but we can't turn back time. Every day is a gift." via thisdayinmusic.com
***
You get to judge tonight as The ONT is not certain if this falls into the category of "Accidents will happen" or Genius Award Winner.

A small bottle of hand sanitizer left on a car's dashboard caused the vehicle to catch fire Thursday in suburban Waukegan, according to the fire department.

Fire officials stated that sunlight shining through the windshield onto the sanitizer was enough to cause the fire to ignite. The owner had been refilling the bottle with 80% alcohol sanitizer that was supplied by her employer, officials said.

The owner was able to spray a small amount of water through a small hole in the windshield, extinguishing the fire.
***
This guy is the real deal Genius Award Winner.

Man in rental car leads police on wild chase, says he was late for Miami airport flight
Just before heading into jail, he tells deputies he was, or once was, positive for COVID-19
***

Our National Anthem and those who sing it together: Tonight's Feel Good Story of The Day.

A commencement recording of the national anthem became so much better than a social-distancing performance when a man wandering by decided to join in with magnificent harmonies.

Portland State University graduate Madisen Hallberg was being recorded in a public city park that runs through the campus, after the school's decision to hold a virtual ceremony on June 14.

Suddenly, while the video crew was recording her rendition of The Star Spangled Banner, the Oregon opera singer Emmanuel Henreid happened to walk by.


The classically trained singer who performs with the Portland Opera wanted to join in. It was completely serendipitous and, as you can see by the video, totally beautiful.

"Once he started singing I immediately relaxed into the sound of his voice," Hallberg told GNN. "His voice was so good, and I realized I was getting the chance to sing with a super talented musician!"
***

Tonight's ONT has been brought to you by Social Distancing Guidelines.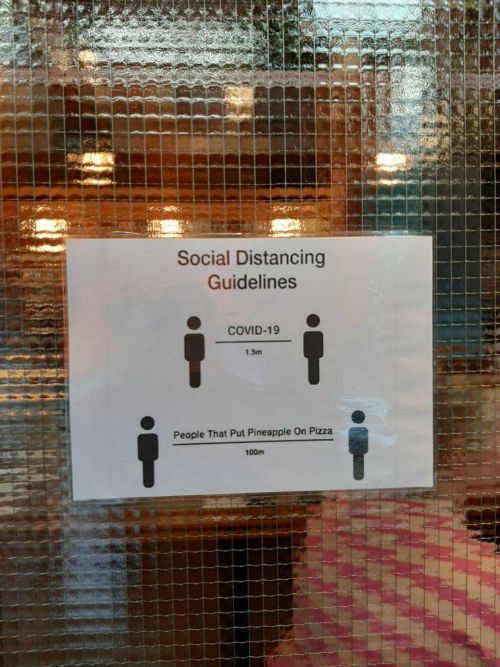 Notice: Posted with permission by the Ace Media Empire and AceCorp, LLC. ONT tips, loose change, drink tokens and burner phones to petmorons at gmail dot com. Complaints and cream style corn to your local Health Department.


posted by Misanthropic Humanitarian at
09:56 PM
|
Access Comments