« National Review Editor in Chief Rich Lowry: Panicky Conservatives Are Making a Mistake When They Claim That Pulling Down Confederate Statues Will Lead to Pulling Down Statues of Washington and Jefferson
|
Main
|
Open Noose-Shaped Thread (With Plastic Handgrips on The Ends) »
June 18, 2020
Oakland Mayor: We Cannot Tolerate People Hanging Nooses in Parks Even Though They Weren't Intended to Be Nooses and Even Though They Do Not Look Anything Like Nooses
Zero tolerance for nooses. And not just nooses, but zero tolerance for things that look like nooses.
And even that's not enough -- zero tolerance for things that don't look like nooses.
Oakland's mayor said five ropes found hanging from trees in a city park are nooses and racially-charged symbols of terror but a resident said they are merely exercise equipment that he put up there months ago.
He said that, or they are just that?
It's the latter. The "nooses" are ropes with "plastic pipes" in their ends.
The term the AP is intentionally avoiding is "hand-grips." These are excercise ropes that have plastic hand-grips at their ends, not nooses.
But the Mayor has to give voice to the lunatics, so we're now going to pretend that exercise ropes are nooses.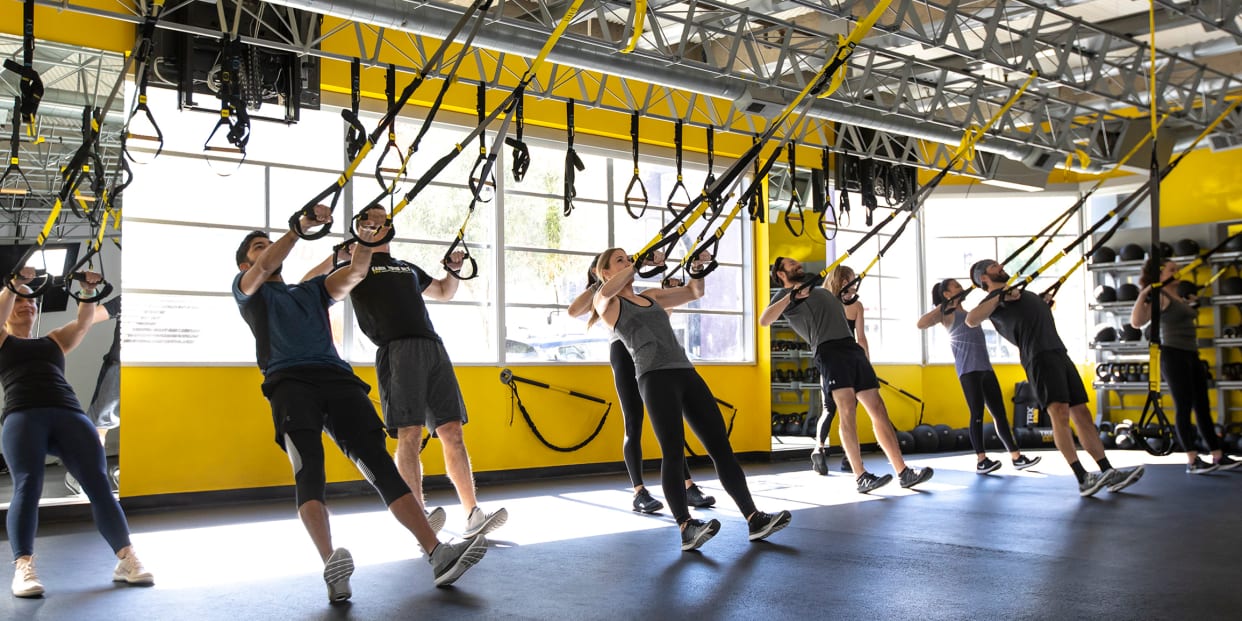 Artist's Depiction: White supremacists performing Alt-Right Exercises
with TRX suspension nooses in a Boogaloo Brigade training facility
Mayor Libby Schaaf said Wedesday that a hate crime investigation was under way after a social media post identified a noose at the city's popular Lake Merritt. Police said they searched the area on Tuesday and found five ropes attached to trees.

The Police Department provided five photographs of trees, some of which showed knotted ropes and one that appeared to have a piece of plastic pipe attached to a rope, hanging from tree limbs.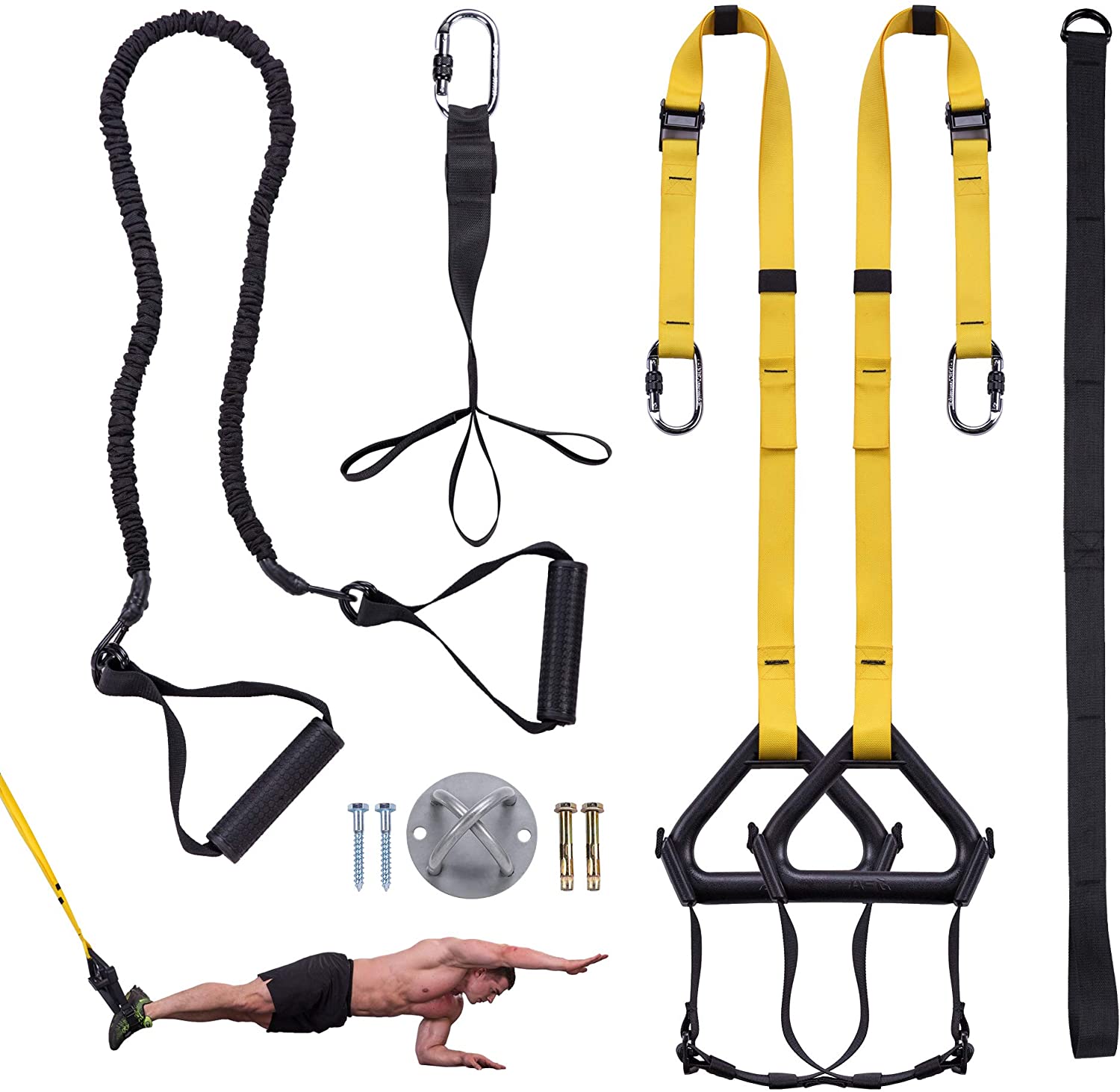 Pictured: TRX Nooses on sale from Amazon,
now outed as a White Supremacist Noose Vendor
They have been removed by city officials.
Thank god. We can't have people getting sick burns in their lats with those nooses.
Now, the guy who put them up says they're suspension bands for exercise.
But we can't believe him.
He's probably a white supremacist.
Victor Sengbe, who is black, told KGO-TV that the ropes were part of a rigging that he and his friends used as part of a larger swing system. He also shared video of the swing in use.

"Out of the dozen and hundreds and thousands of people that walked by, no one has thought that it looked anywhere close to a noose. Folks have used it for exercise. It was really a fun addition to the park that we tried to create," Sengbe said.

Black guy doing strength training in a public park...?
I gotta say, it checks out.
...

Nooses have been associated with the lynching of black people and used as symbols to taunt or terrorize African Americans.
Thanks, AP.
And sometimes, nooses are used to just absolutely BLAST your triceps and BLOW YOUR DELTS RIGHT THE FUCK OUT.
Schaaf [who is a white female progressive panderer and Karen] said officials must "start with the assumption that these are hate crimes." However, the mayor and Nicholas Williams, the city's director of parks recreation, also said it didn't matter whether the ropes were meant to send a racist message.

"Intentions don't matter when it comes to terrorizing the public," Schaaf said. "It is incumbent on all of us to know the actual history of racial violence, of terrorism, that a noose represents and that we as a city must remove these terrorizing symbols from the public view."

"The symbolism of the rope hanging in the tree is malicious regardless of intent. It's evil, and it symbolizes hatred," Williams said.
Did... did you see that part two paragraphs ago where a black guy said he put up suspension ropes for working out?
Did you see that?
Didja?

Police said several community members came forward during their initial investigation to say the ropes were used for exercise...
Shyeah! Exercising your White Privilege, more like it!
Below, a White Supremacist conducts Racial Terrorism Exercises amidst an entire forest of nooses.
3

posted by Ace at
06:52 PM
|
Access Comments