« The Morning Rant: Minimalist Edition
|
Main
|
The Mobs Aren't Tearing Down America's Statues Because They Hate Racism. They're Tearing Down America's Statues Because They Hate America, and Want to Destroy It. »
June 16, 2020
Jews Say "Fuck You" to Antisemitic Communist Mayor DeBlasio, and Cut the Chains He Put Around Their Park
All via Instapundit.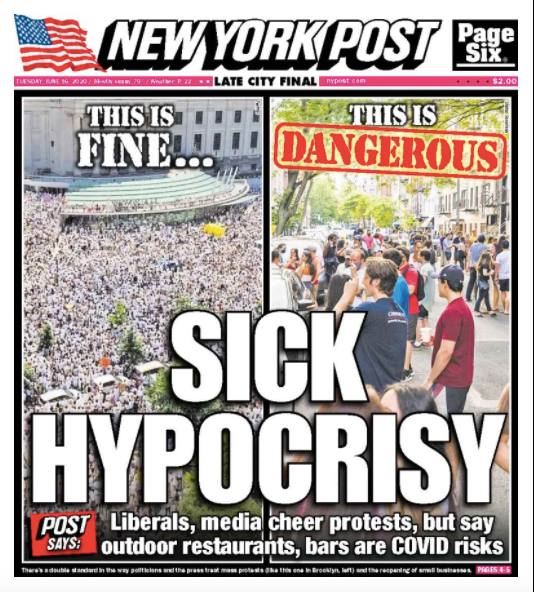 People are calling this "hypocrisy." It's not that.
This is nothing short of the intentional, coercive subjugation of some people into serf status, while the gangster government elevates its client races/client ideologies to aristocrat status.
This is, in fact, a hill to die upon.

Jews have "liberated" a park from the antisemite communist DeBlasio.
On Sunday, State Sen. Simcha Felder "slammed" NYC Mayor Bill de Blasio — both Democrats — for refusing to re-open playgrounds in Jewish neighborhoods.

Then on Monday, the Daily News reported that "members of the Orthodox Jewish community used bolt cutters to 'liberate' a Brooklyn playground the city welded shut."

The gate had been welded shut by city workers after 25 previous #RESISTANCE acts of cutting chains that had closed the playground to NYC kids, predominantly Jewish.
Update: The German-derived antisemite communist vows he will not let Jews get away with this, even as he cheers tens of thousands of "black trans supporters" crowding together nuts to butts.

posted by Ace at
12:28 PM
|
Access Comments